Just because you're on a camping or RV adventure doesn't mean you have to settle for hot dogs over the fire for every meal. With the right know-how you can make amazing food without a lot of gear or ingredients.
We have gathered 11 amazing campfire and grill ready recipes to impress all of your camping companions in 2021. You will be covered from breakfast to dinner, dessert, and snacks!
BREAKFAST
Egg and Sausage Breakfast Taquitos
Easy to make and even easier to eat, these tasty breakfast taquitos will satisfy all the campers in your group.
You can prep this tasty morning meal in advance and toast them right before serving. No plates needed just grab and go. Thinking about spicing things up? Serve them with salsa for dipping!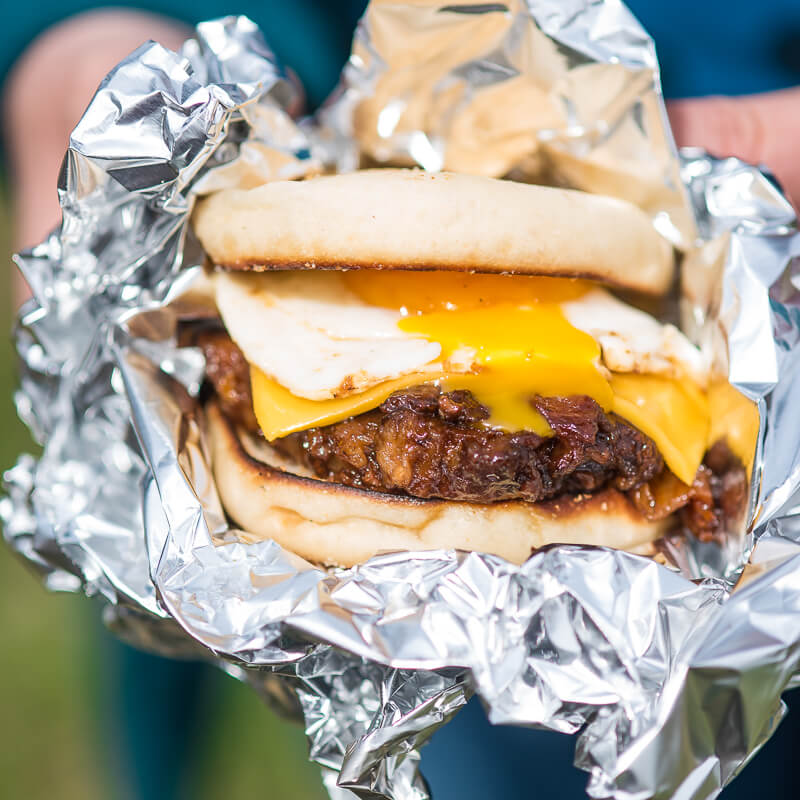 Camping Breakfast Sandwiches
"Who said camping breakfast couldn't be fancy? These BBQ Pulled Pork English Muffin Camping Breakfast Sandwiches are ridiculously easy and gourmet to boot."
This recipe from The Adventure Bite will help you turn your left-over BBQ pulled Pork from dinner into a mind-blowingly delicious breakfast.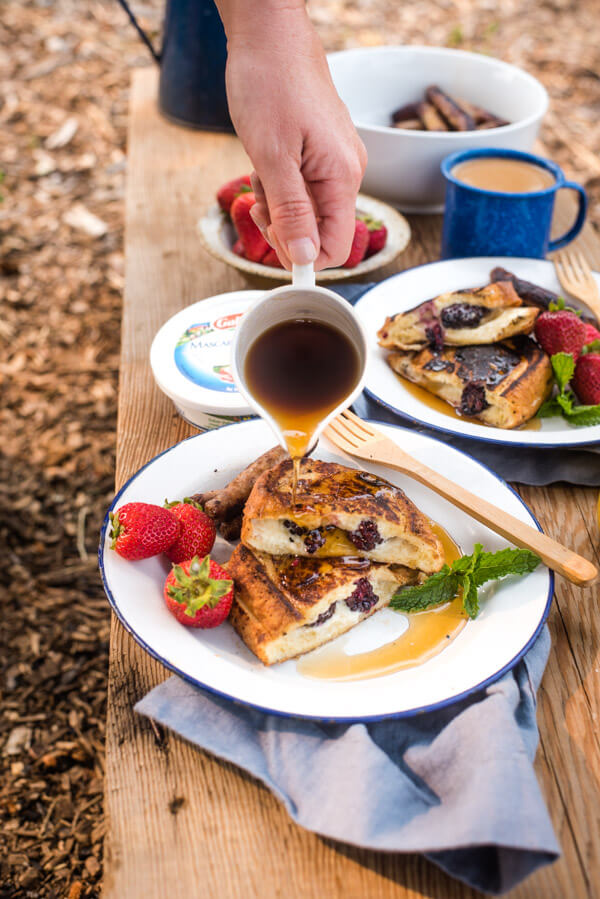 Blackberry Stuffed French Toast
Looking to whip up a delicious weekend brunch on your next camping adventure? Creamy mascarpone paired with juicy blackberries make the perfect filling for this stuffed French toast recipe.
The Adventure Bite recommends that you serve it up with plenty of bacon or sausage, orange juice, and coffee and breathe in the crisp camping morning air!
SNACKS
S'mores Muddy Buddies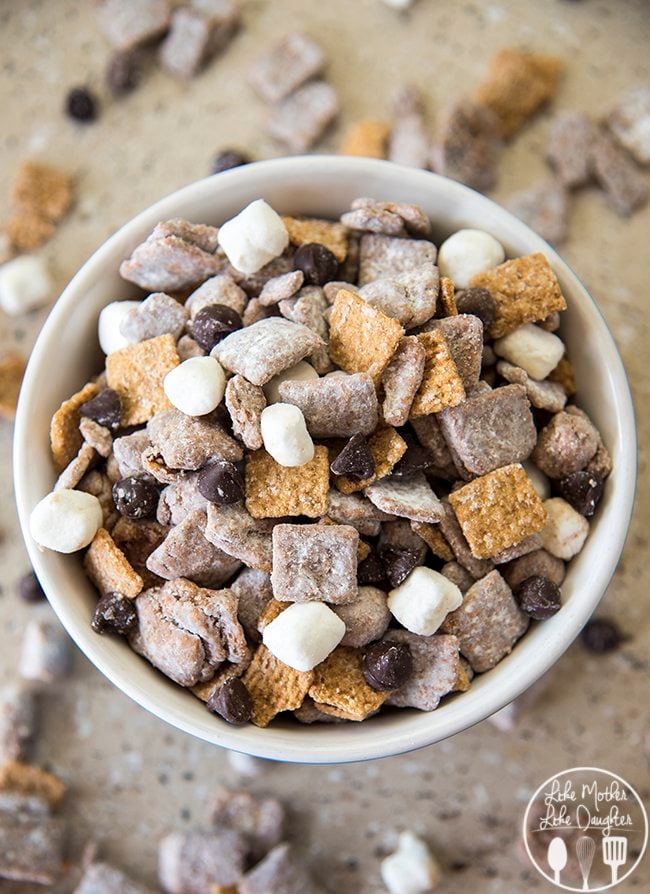 Traditional Muddy Buddies are one of my most loved sweet snacks. This recipe from Like Mother Like Daughter puts a camping/S'mores twist on the classic that will become your new favorite!
Make this perfect sweet crunchy treat ahead of time and your group will have something to munch on in between outdoor activities!
Roasted Pumpkin Seeds
A great healthy option, this crunchy snack is a source of protein, magnesium, zinc, and calcium!
Use this base recipe from Delish for your next camping trip. Once you've mastered that basics you can also spice it up with different seasonings.
LUNCH / DINNER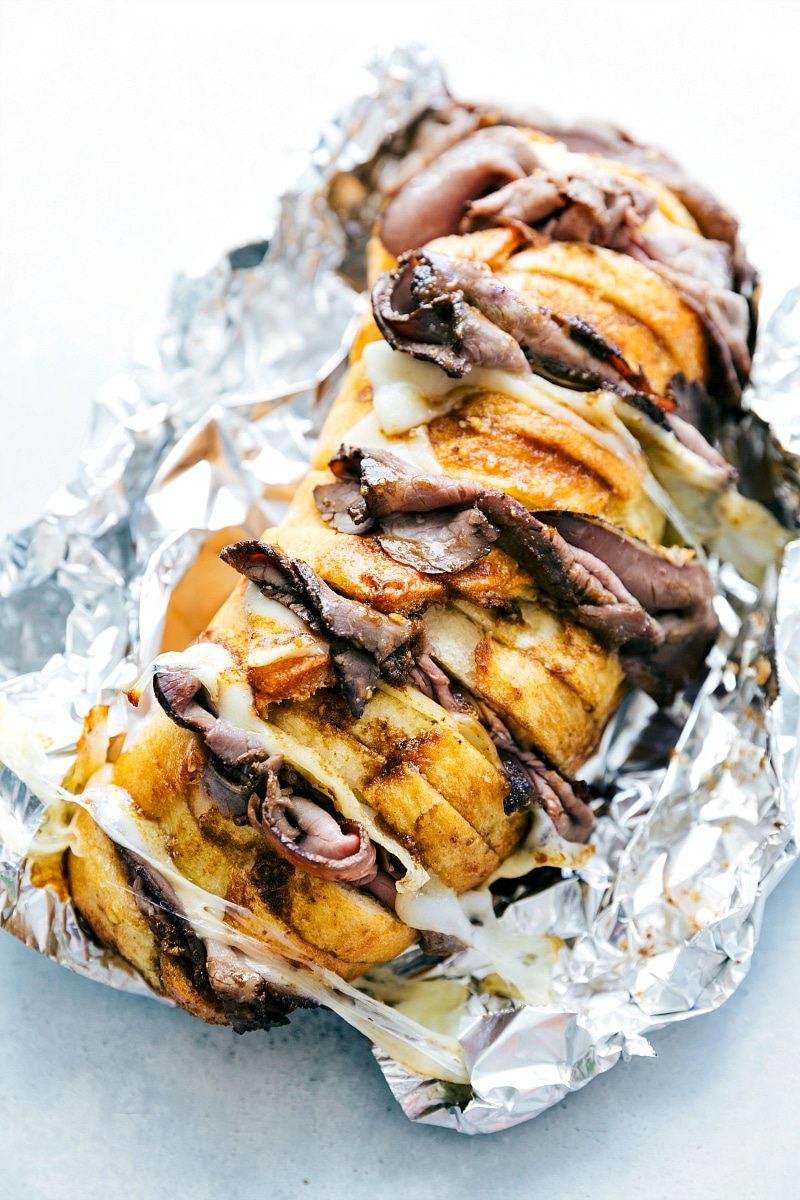 Foil Pack French Dip Sandwiches
No cold deli sandwiches at this cookout. This recipe will give you maximum flavor with very minimal effort.
With savory roast beef, melty provolone, and savory au jus for dipping, your friends and family will be impressed. Nobody needs to know that it only took you 10 minutes to make!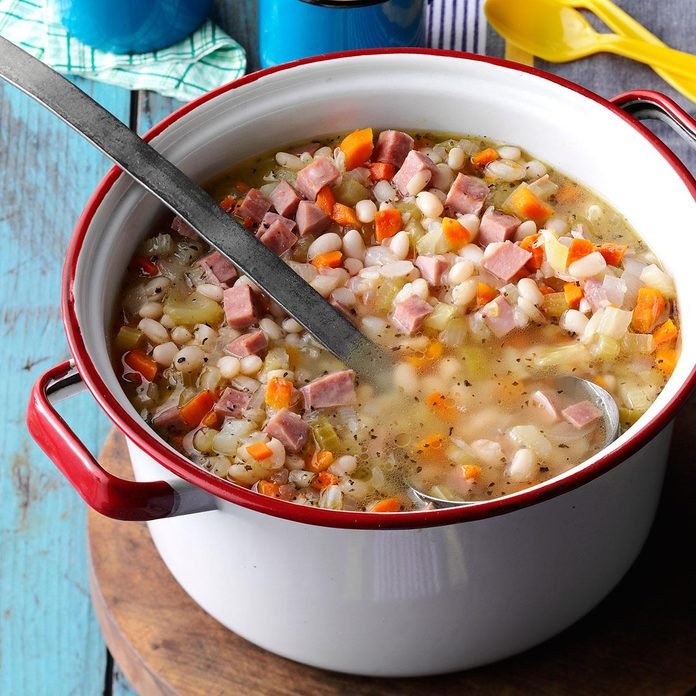 Campfire Bean 'N' Ham Soup
It's time to put that Dutch oven to good use. This is some of the best beans and ham soup you will ever try!
Start this recipe simmering in the afternoon to become a hearty and flavorful dinner. Your camping crew will be impressed that you were able to pull off this depth of flavor in the great outdoors.
Sausage, Potato, and Green Bean Foil Packets
These foil packages of savory seasoned goodness will convert any green bean hater.
Filled with sausages, green beans, potatoes, mushrooms, and Cajun seasoning, this easy camping dinner from Damn Delicious will satisfy even your picky eaters.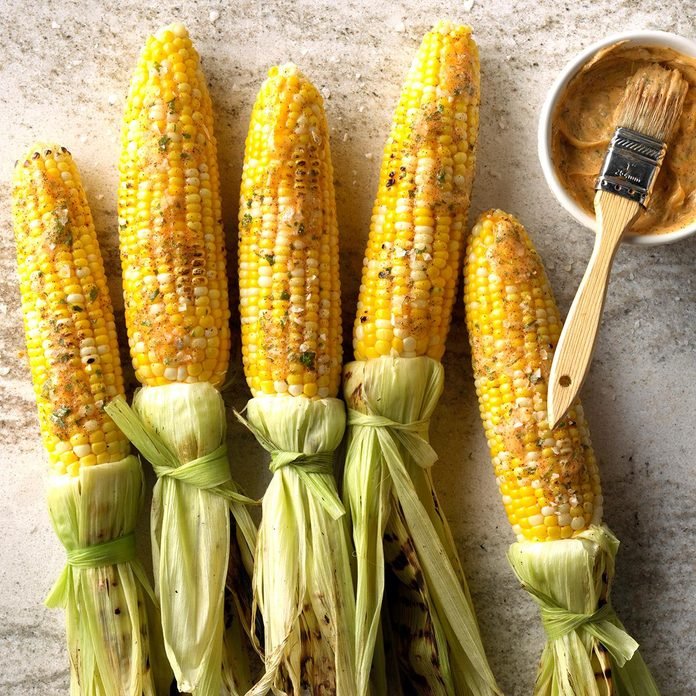 Easy Grilled Corn with Chipotle-Lime Butter
A summer cookout staple, grilled corn is an easy and delicious side to add to your camping feast.
Use this recipe from Taste of Home to take this classic up to the next level.
DESSERT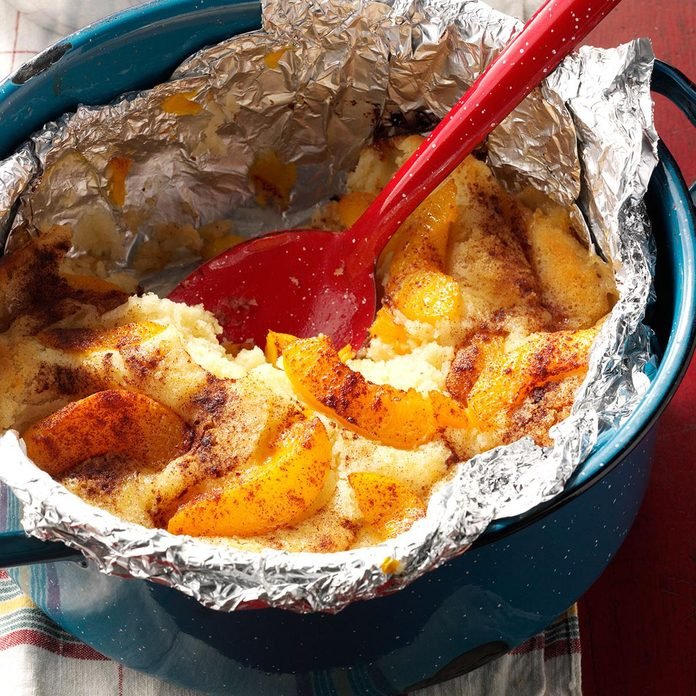 Campfire Peach Cobbler
What could be more satisfying to cap off your campfire evening than a fresh hot cobbler? This sweet and savory recipe will become a family favorite on your camping adventures. You can mix it up with different fruits, canned, fresh, or frozen, and this recipe will never get old!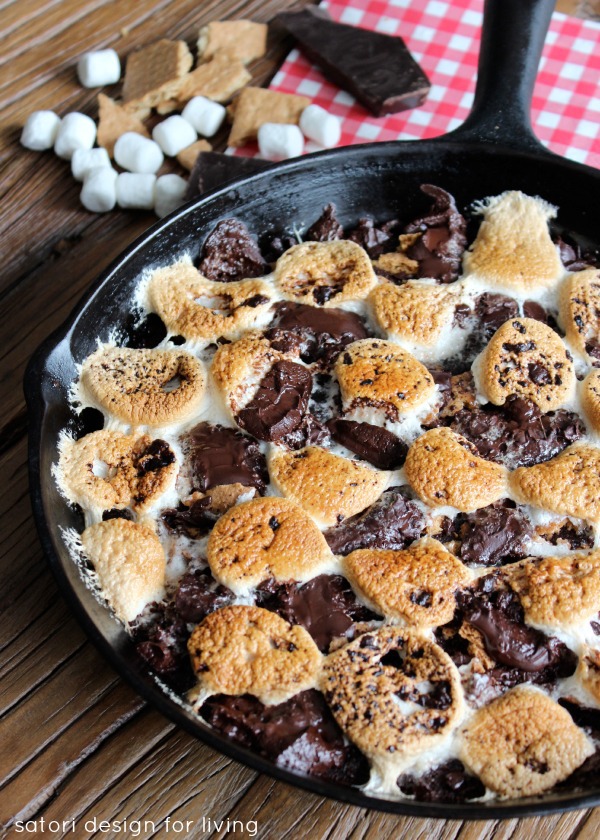 Skillet S'more Brownies
Make sure to pack your cast iron skillet so you can bake these decadent ooey-gooey skillet s'more brownies.
A new twist on the most classic camping dessert, this recipe from Satori Design for Living has been featured in Yum Food and Fun Magazine and promises not to disappoint!
S'mores + Brownies, what more could you want?
Come Home to Carefree Covered RV Storage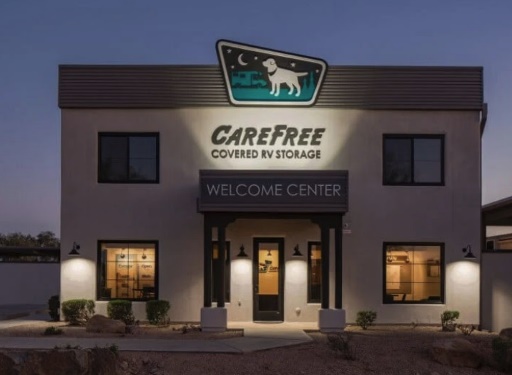 New to the area — or looking for a new home for your RV? Check out our facility video and tour, then stop by and we'll get your rig set up. When you store your recreational vehicles with us, you'll love coming home from time on the road.
Our clients enjoy secure, quality covered RV storage with our 42-camera video surveillance, along with 365-day automated access with our phone gate app, charging outlets, free wifi, and free self RV wash and sewer dump. We've even got complimentary bags of ice! Also need a storage unit for additional small recreational toys, equipment, and supplies? We've got them!
At Carefree Covered RV Storage, you're guaranteed peace of mind, protection, and personalized, old-fashioned service. We make it easy for you to rent and make payments online, maintain your vehicle, and get on the road — so that you can keep living the carefree life!