Unique RV destinations in Texas can be found across the state! Whether you're craving sunny, beachside relaxation, weird and wacky art to see, or even historic dinosaur tracks as big as a car, you can find it in the great state of Texas. With this abundance of fun spread around, an RV is the ultimate tool to take in the sights.
An RV is your ticket to adventure — but what happens when the usual adventure starts to feel, well, a little stale? It might be time to ramp up your travels with a fresh slate of fantastic, completely unique Texas destinations. Texas is a big state with a vibrant variety of vacation destinations. If you're looking to dip your toes into Texas travels, start with this list! Here are 7 amazing places in The Lone Star State you'll love exploring with your RV crew.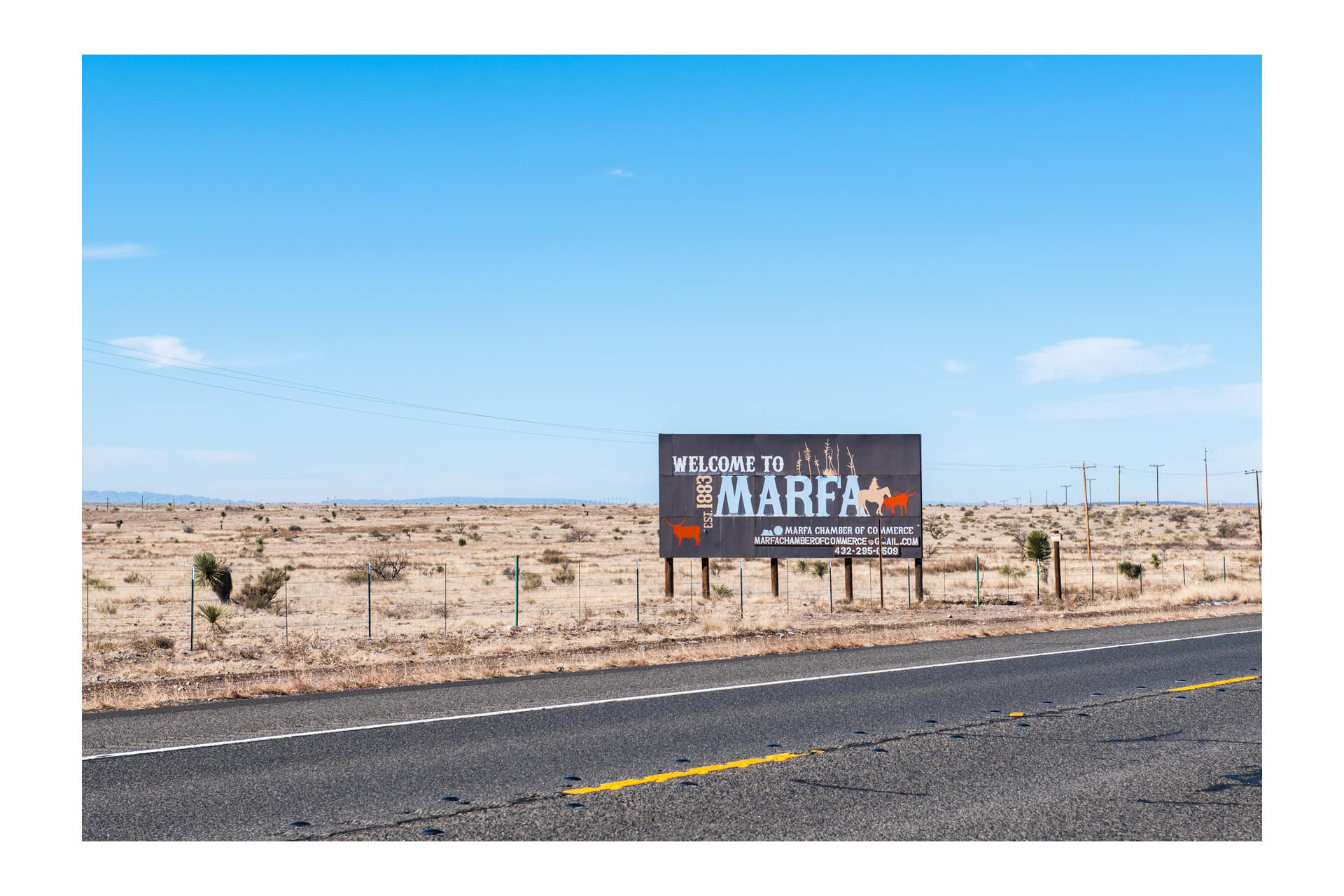 This desert destination is a favorite with celebrities, artists, writers, ranchers, and just about everybody else who has enjoyed its wide expanses and its amazing sunsets. Arts and culture abound in Marfa, as do fabulous restaurants, huge ranches, gorgeous mountain landscapes, fun festivals, and perfectly starry nights.
The Tumble In Marfa is a gem for RV-ers. It's unapologetically hip, with a very Instagrammable and recognizable vintage neon sign at the entrance of the park. There's clean showers, a chill lounge, and a fitness center. Travelers give consistently rave reviews, calling the Tumble In Marfa "magical," "funky" and "entirely safe and comfortable," with a "middle of nowhere 'movie set'" vibe.
Want to walk in dinosaur tracks? A better question is, who doesn't? Dinosaur Valley State Park advertises perfectly preserved dinosaur footprints, with four sections that show "two or more consecutive tracks." Rangers lead fascinating educational programs and help visitors discover dinosaur tracks as well as the amazing stars and planets visible from the park.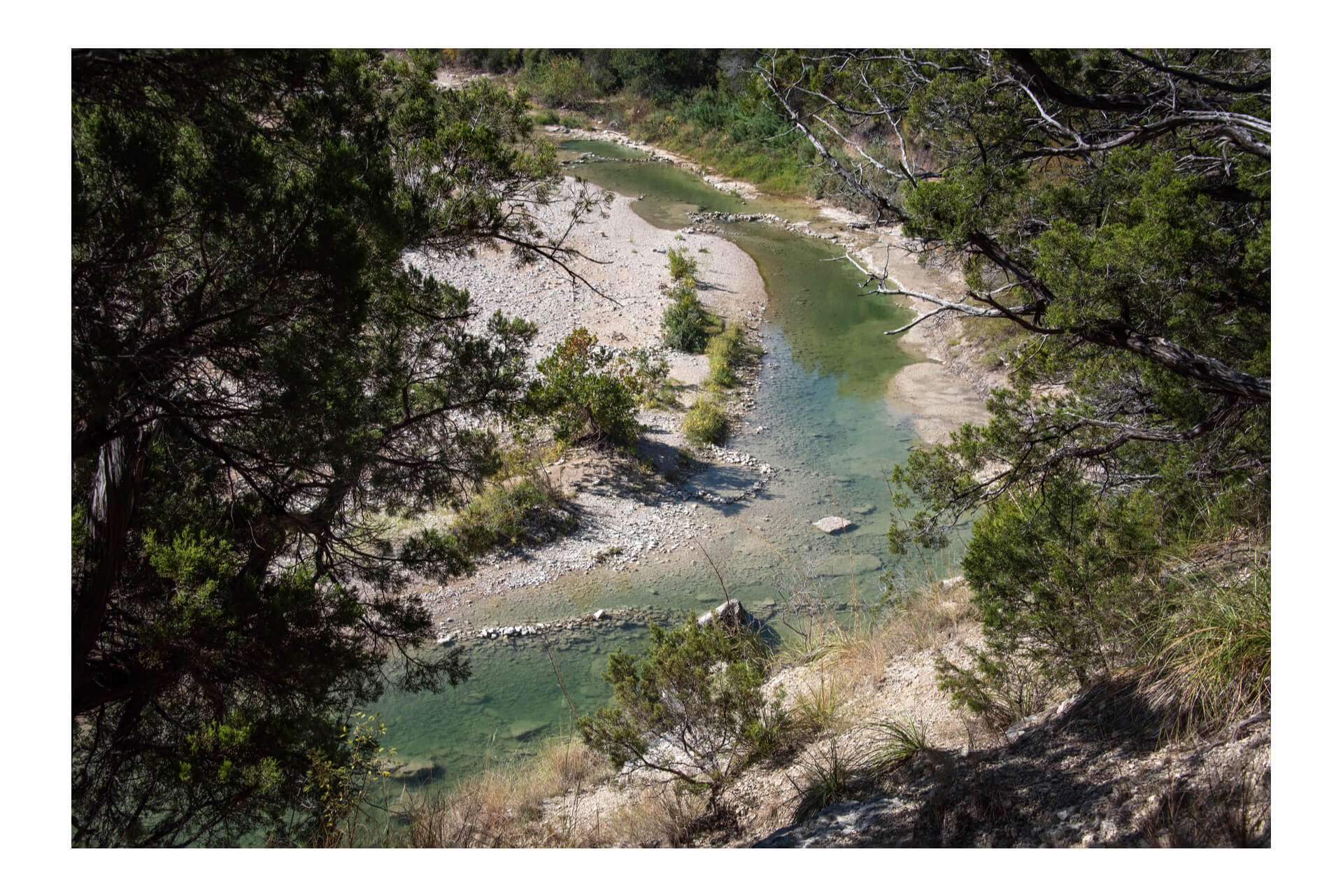 Dinosaur Valley RV Park is a perfect place to camp, with outdoor films under the stars, live music, and access to the scenic Paluxy River. One visitor wrote, "My child didn't want to watch videos or TV. She just wanted to explore, it was amazing!"
Facilities at the park are modern and clean, and the campground features a fun cowboy theme. There are drive-thru RV spaces, with full hookups (50 amp). Plus, there are cabins, too, if you need a break from your RV or just a little extra space to unwind.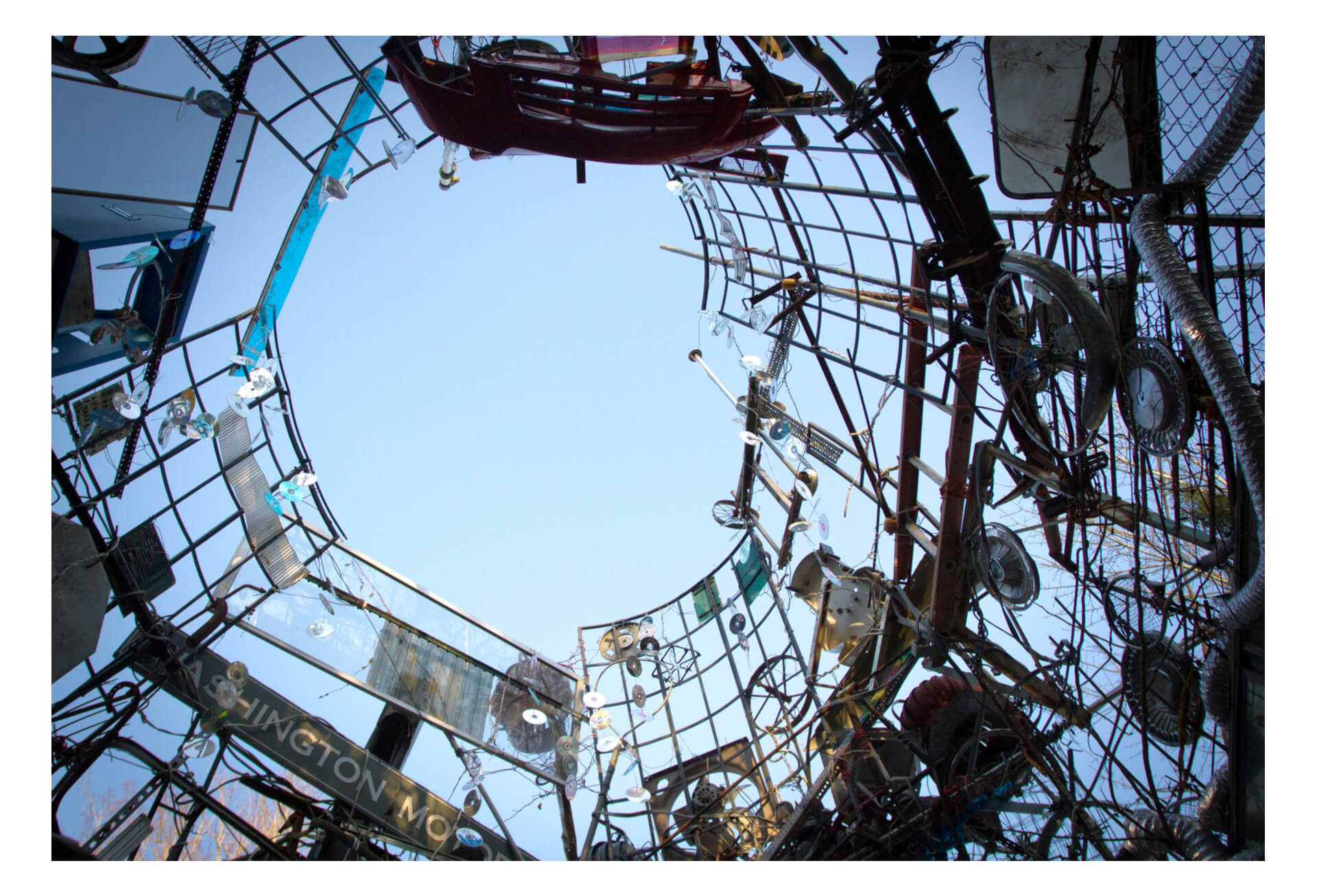 In addition to a fantastic music scene and world-renowned food, Austin is home to the remarkable Cathedral of Junk, which really needs to be seen to be believed. Described as "a solid structure compiled of hundreds of bicycles, tires, and anything and everything," this destination is something to see!
Visitors rave that the Cathedral of Junk is "beyond impressive" and that "you could spend 20 minutes or hours here." This destination is on private property, so you'll need to make a reservation with the owner and artist, Vince. He's been working on his creation since 1989. Give him a call at (512) 299-7413 and he'll happily set you up with a time to see this unique slice of Americana.
La Hacienda RV Resort is a quick 20-minute jaunt outside of Austin. While it may not be located in the heart of the city, the drive is worth it considering the abundant amenities and hometown feel that this park offers. The glistening waters of Lake Travis are close by and an infamous breakfast taco or ATX-made cold beer is right down the road in any direction.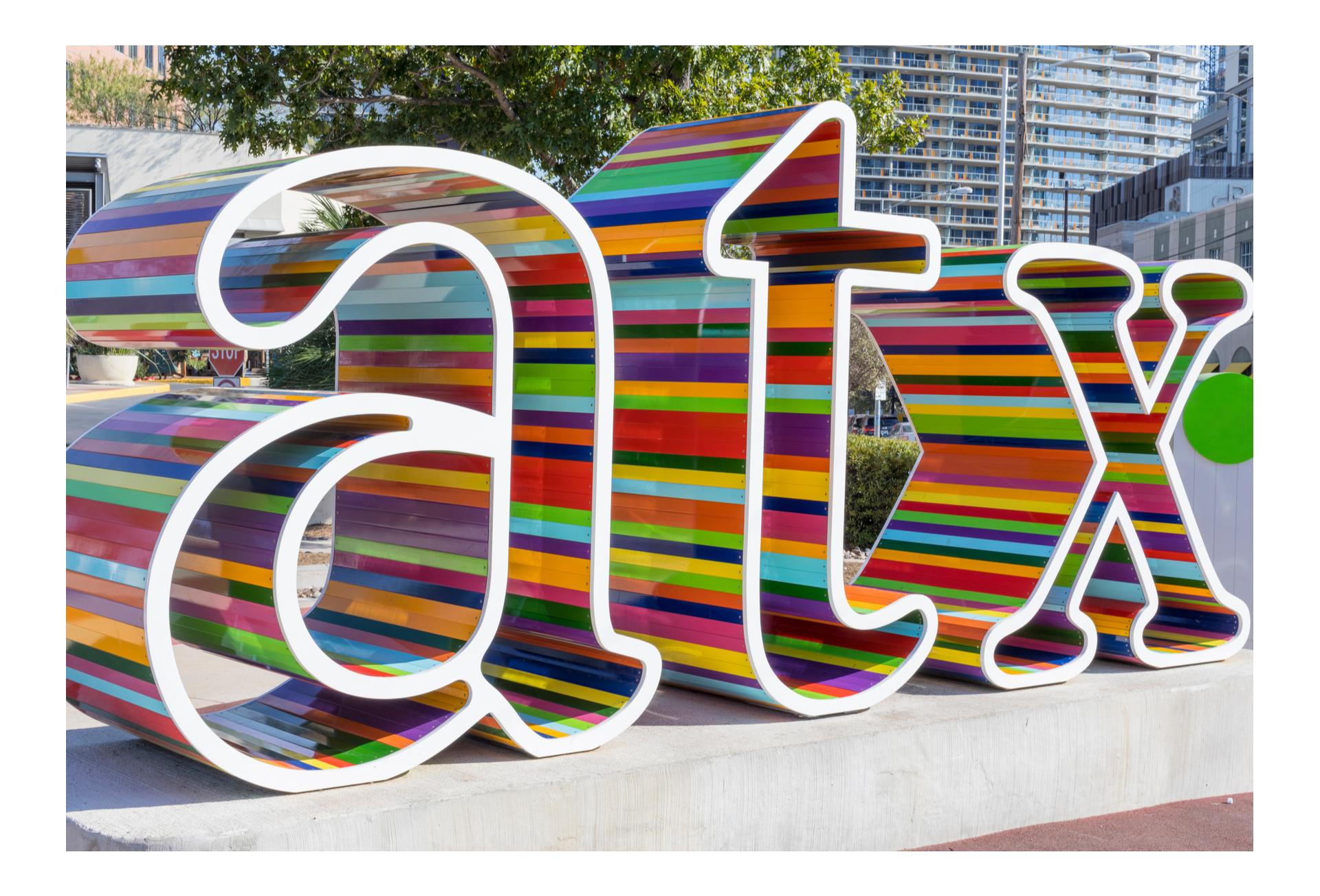 For a luxury RV resort experience, La Hacienda will exceed expectations. Visitors can plunge into the pool or hot tub, take kids to the playground, and even visit the dog park! All within the RV park. These amenities are so good, they make it tempting to spend an entire vacation on the property. Looking to throw an event while visiting friends or family? Rent a pavilion! Craving a good sweat session? Visit the fitness center. There is truly something for every Rv'er in the family — including Fido!
From standard to deluxe hookup sites, there is a lot to choose from and even more to enjoy. The location is just about perfect, meaning your family can enjoy Austin in full with some added relaxation. Stop in at the Lyndon B. Johnson Library, the Bullock Texas State History Museum, or enjoy the gorgeous scenes at Lady Bird Lake or the Zilker Botanical Garden. Austin, Texas is blowing up in popularity right now, making it the perfect time to enjoy this little slice of quirky, creative paradise.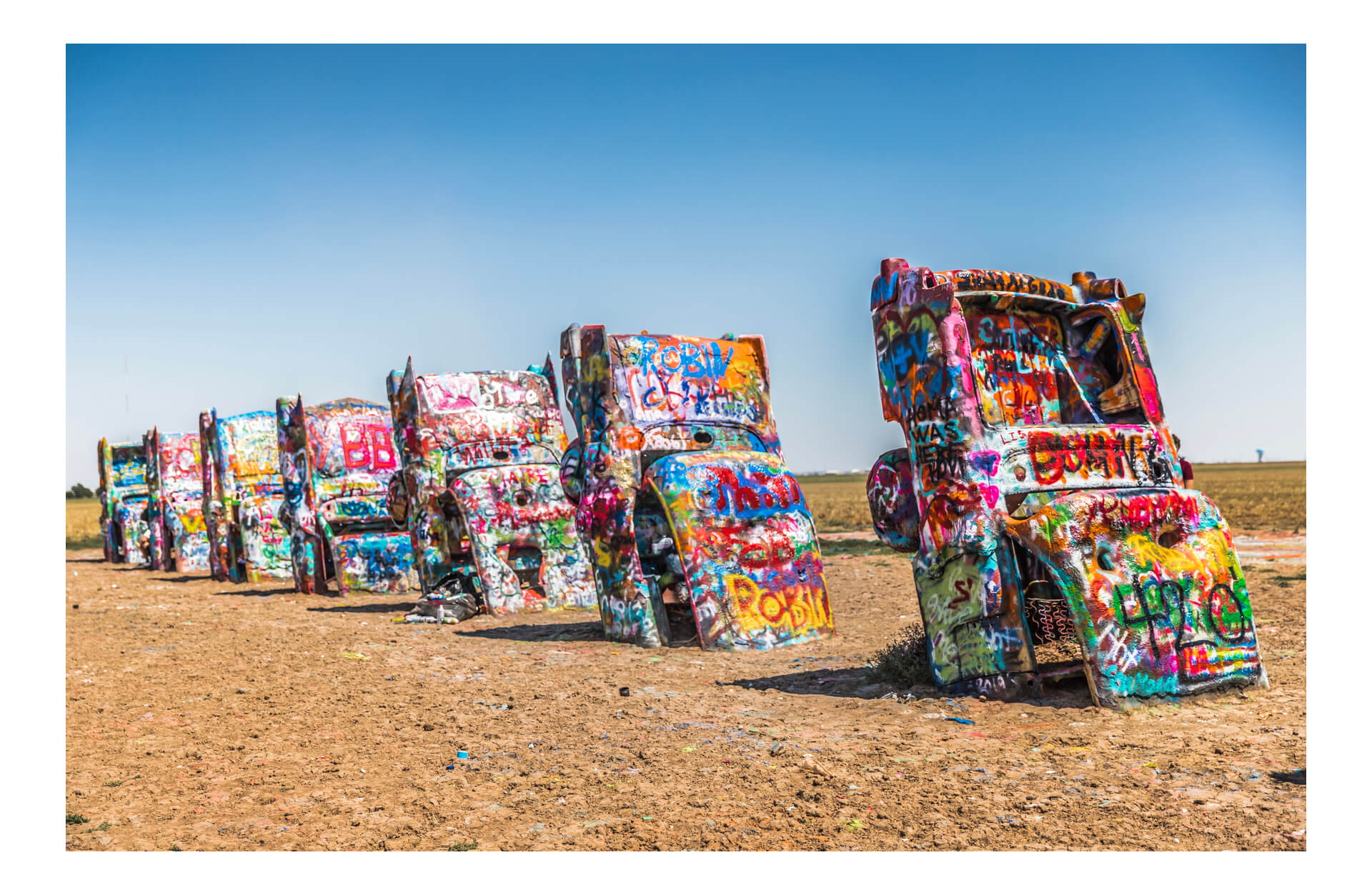 Cadillac Ranch is a piece of public art created by a band of hippie artists from California. Ten Cadillacs were partially buried, nose-down, in an Amarillo billionaire's fields. Supposedly the Caddies rest at the "same angle as the Great Pyramid of Giza." This weird, wacky site garners visitors from all over the world who are welcome to spray paint their own graffiti art on the car-casses. Be warned, you might want to bring some rubber boots to make the slog — there's livestock manure and mud surrounding this outdoor installation. Time to get down and dirty in Texas!
You can stay at Amarillo's Oasis RV Park, which riffs on the Cadillac Ranch theme, with a half-buried RV sticking out of the ground that you can't miss. The park boasts 178 large, level, full-service RV spaces, including 147 pull-throughs for those who hate tricky parking. Enjoy the playground, game center, clubhouse, and onsite food, as well as cable TV and wifi. Got laundry? No problem, there are laundry facilities. There's even a dog run! And there's an in-season swimming pool and spa that's a favorite with visitors.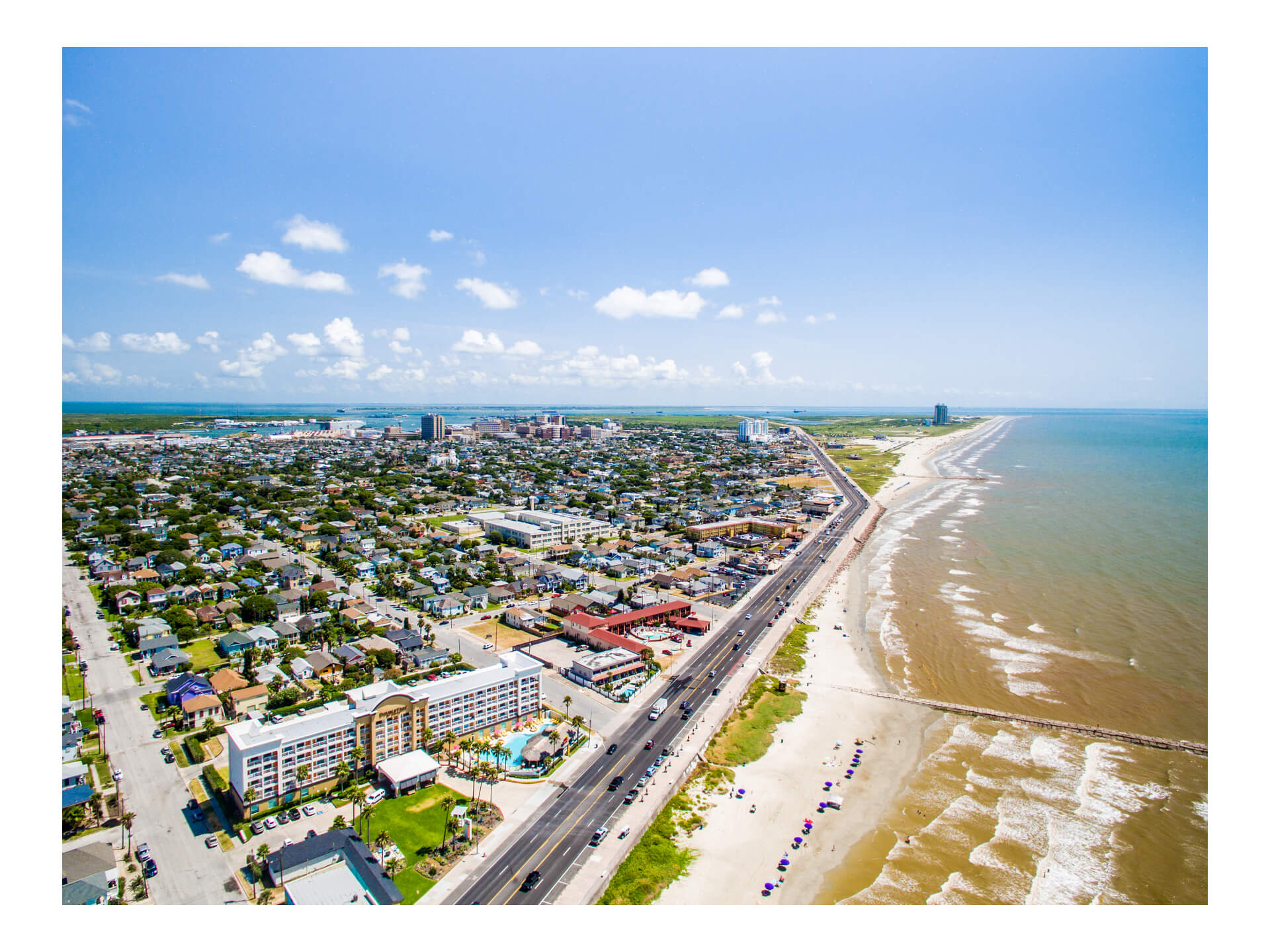 Galveston Island is heaven for beach lovers — and an especially popular destination for those looking for some winter warmth. History buffs love it here too: The Strand neighborhood is a National Historic Landmark District studded with historic Victorian-era architecture, home to tons of adorable shops, art galleries, antique markets, and top-notch restaurants.
Ever seen a lazy river winding through an RV park? Galveston Island KOA Holiday RV Park is a total gem, with water fun like the lazy river, outdoor pool and hot tub on site in addition to beaches, and pickleball and basketball courts, too. There's also a private pond for catch-and-release fishing. Sites are Texas-sized, with back-in and pull-through options. There's a great general store at the park, too — with frozen alcoholic beverages — so you can always pick up whatever you might have forgotten. And weary travelers love the huge TV under a covered deck, as well as the live music. One recent visitor raved, "If I could give more stars [than 5], I would."
If your RV crew is an active bunch, you'll love the miles upon miles of mountain biking and hiking this area offers. Cave explorers from all over the States flock here to take guided cave tours (there are 20 discovered caves so far) and enjoy amazing species, like Mexican freetail bats who venture out of the Stuart Bat Cave from spring to fall. And the Armadillo Lookout Trail offers up a stunning panorama of the southwestern corner of the park.
The Kickapoo Cavern State Park Campground is a terrific home base for your posse. You'll need to pack out your own trash, but the slight roughing-it vibe is worth it for the amazing peeks you'll get of local wildlife. The park can only accommodate RVs under 36 feet long, but there are five full hookup sites and ten sites with water only.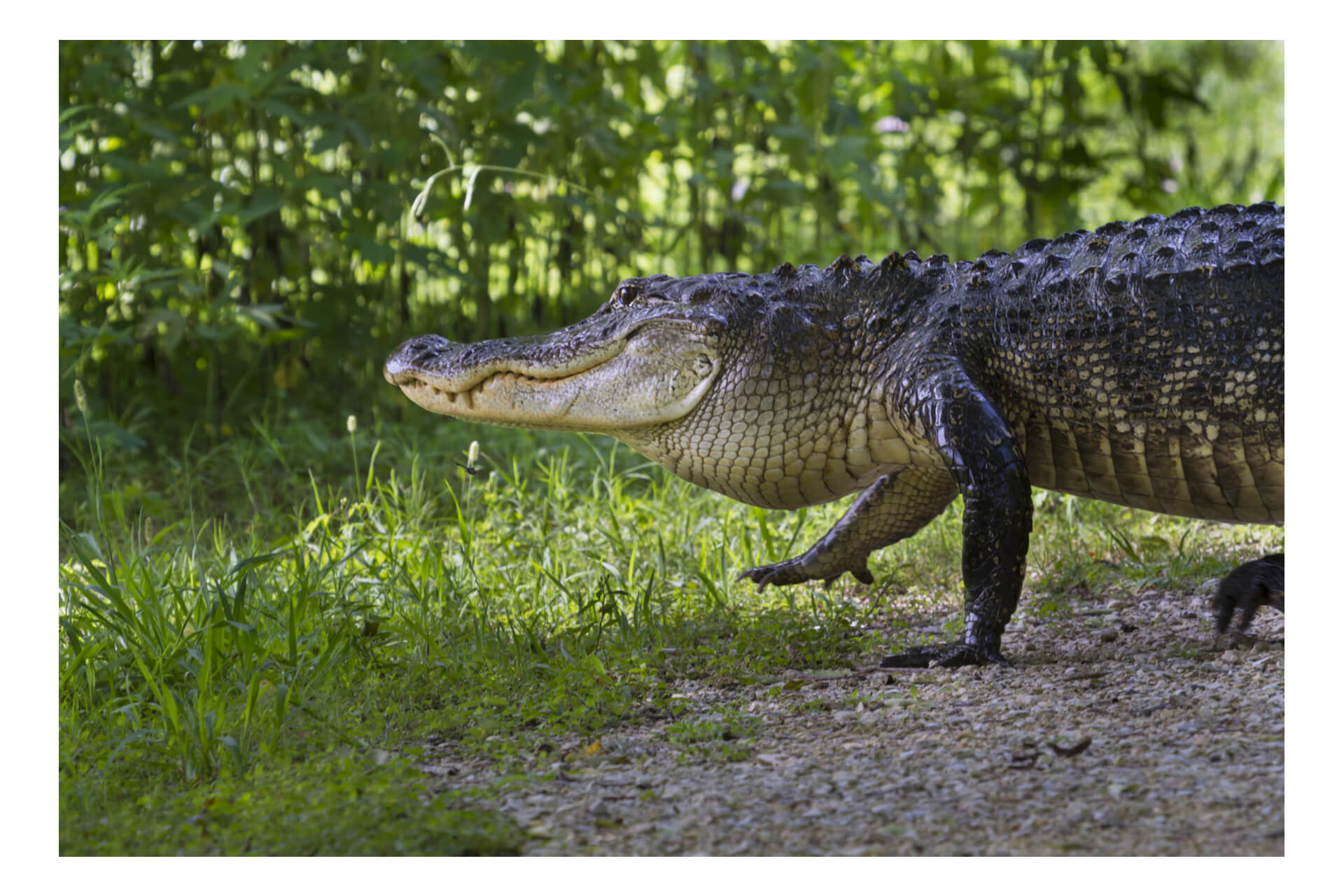 Five-thousand-acre Brazos Bend State Park is home to three separate ecosystems: prairie, wetlands, and forest. It's also home to more than 300 alligators. We thought that might get your attention! There are 35 miles of gorgeous trails for running, hiking, or birding. Bike past alligators chilling out in the sun and marvel at being this close to nature. Star watchers will enjoy the park's George Observatory, and the Sea Center Texas is nearby with an aquarium and a please-touch pool. The campsites in the park have picnic tables and fire rings for nighttime marshmallow toasting.
Still hankering for more unique Texas getaways? Check out this list of the most gorgeous spots in The Lone Star State.
Come Home to Carefree Covered RV Storage
So come home to Carefree Covered RV Storage for dependable and secure protection after experiencing all the amazing RV destinations in Texas.
Check out our facility video and tour, then stop by, and we'll get your rig set up. When you store your recreational vehicles with us, you'll enjoy secure, quality covered RV storage with our 42-camera video surveillance, along with 365-day automated access with our phone gate app, charging outlets, free wifi, and free self RV wash and sewer dump. We've even got complimentary bags of ice! Also need a storage unit for other small recreational toys, equipment, and supplies? We've got them!

At Carefree Covered RV Storage, you're guaranteed peace of mind, protection, and personalized, old-fashioned service. We make it easy for you to rent and make payments online, maintain your vehicle, and get on the road — so that you can keep living the carefree life.