It's a great time to be an RVer—especially with all of the awesome RV apps on the market. These days, RV adventurers have much more than a beat-up road atlas when planning the perfect trip. There are dozens of great mobile and web apps available to ensure your RV crew always has up-to-date travel info.
You'll never have to wonder if you'll stumble upon a dump station or a place to top off your water tank if you take that scenic detour. Plus, you'll always know exactly where you'll be camping — and whether or not you'll have cell service there. Here are eight of our favorite RV road trip apps. Why not download them all?
PRICE: FREE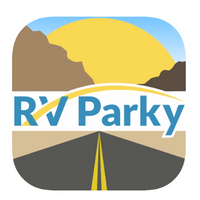 We love RV Parky. The app will build a custom map based on your must-see destinations and how long you want to stay in each place. RV Parky also helps you research campgrounds based on precisely what you're looking for. You can ask the app to filter for tent campgrounds, Walmarts, RV parks, etc.
You can also ask the app to search by amenities such as wifi, water, electric, and more. And here's where it gets really good: When you click on a location, you'll be able to see crowd-sourced info about that place from other RVers who have been there. There are reviews and photos as well as up-to-date info on costs and amenities. You can also mark your favorites for future travels.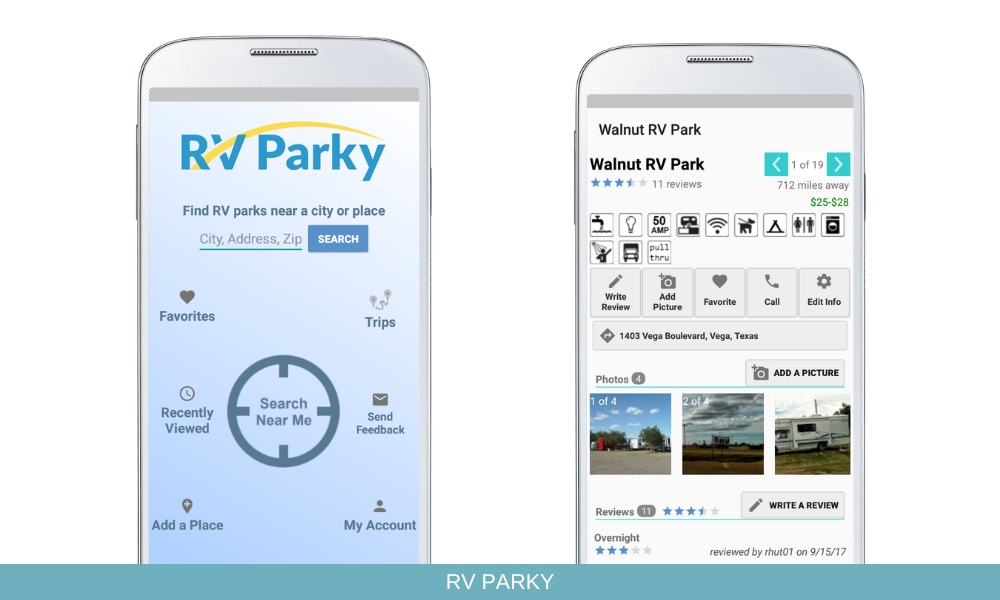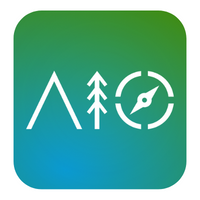 PRICE: FREE
We can't say enough good things about the Recreation.gov app. The app allows you to search thousands of campgrounds all over the US, filtered for what matters most to your RV crew. You can get tickets for ranger-led experiences like historical reenactments and caving tours and enter lotteries from your phone for experiences that are in high demand.
The app also has interactive maps with photos from campgrounds as well as individual campsites. We particularly love the app's Scan & Pay feature (available at select campgrounds), which allows you to pay right from your phone for first-come, first-served campsites. This is particularly helpful when you forget to make a reservation in advance! The easy mobile payment means there's no need to run to the ATM for cash, and you won't need to wait in line, hoping to snag that last campsite. Scan & Pay also lets you pay when you're offline.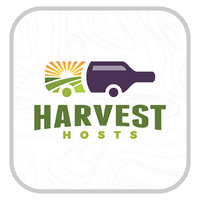 PRICE: $99/yr
Are you looking for a unique place to stay with your RV crew? Harvest Hosts will link you to a terrific network of farms, wineries, breweries, distilleries, and tourist attractions that host RVers. Harvest Hosts requires a $99 membership (annual), but it's well worth the price, as members receive unlimited overnight access to locations.
Members are also asked to support their Harvest Hosts with a purchase at the Host's location. You can only join Harvest Hosts if your RV is self-contained and has a water tank, toilet, and indoor cooking setup. Tent camping is a no-no, though.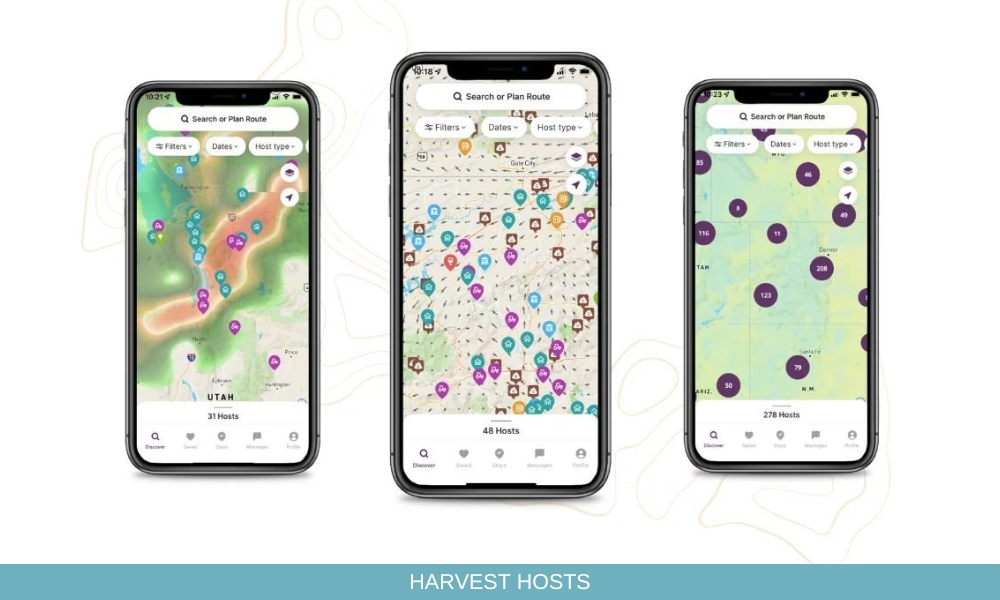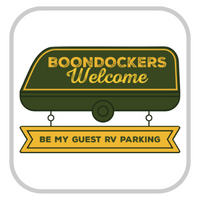 PRICE: $79 - $179/yr
For RV adventurers wanting a little something off the beaten path, there's Boondockers Welcome —which is a part of the Harvest Hosts family, meaning that you get to navigate their services all from within the beloved Harvest Hosts mobile app. Boondockers Welcome connects you with hosts around the globe who are offering RV camping on their private property. That's right. You'll stay in someone's backyard, driveway, or field of grazing alpacas.
Boondocking is generally assumed, but many hosts offer electric or water. The mobile app has a filter so you can search by date, amenities, RV size, and more. Guests and hosts message each other in real-time, keeping communication up to date. There are more than 2700 hosts with exceptional properties you'll definitely want to visit, so give Boondockers Welcome a try for something different.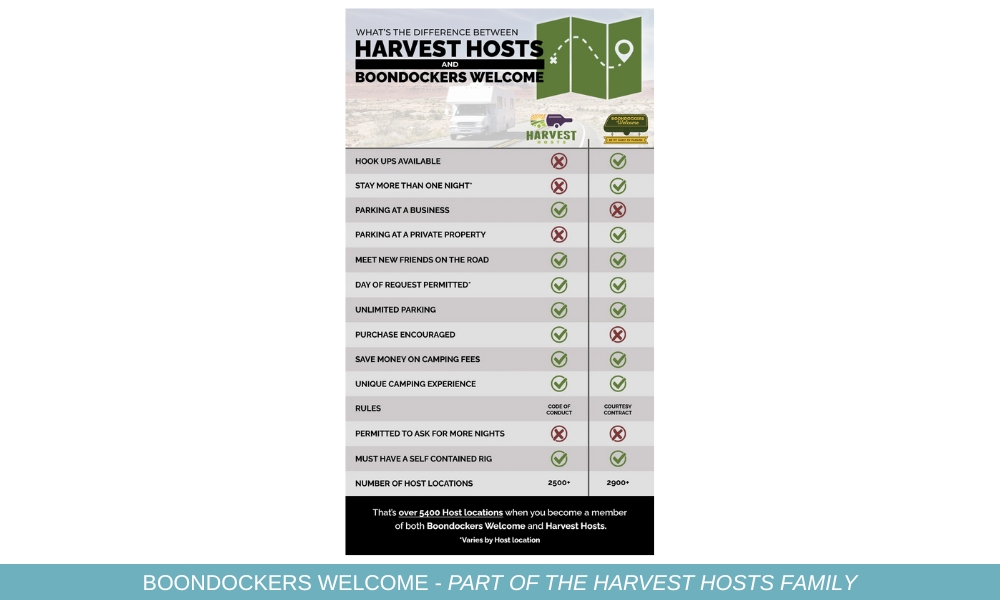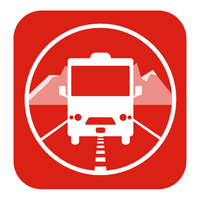 PRICE: $59/yr for the RV LIFE PRO SUITE
RV Life Trip Wizard will cost you $49 a year, but we think it's worth every penny. The app has detailed info on hundreds of popular campgrounds, and you can filter your search using the memberships you already have (like Good Sam or Thousand Trails).
RV Trip Wizard also tallies trip costs for you, and you can export your planned route to a GPS or Google Maps.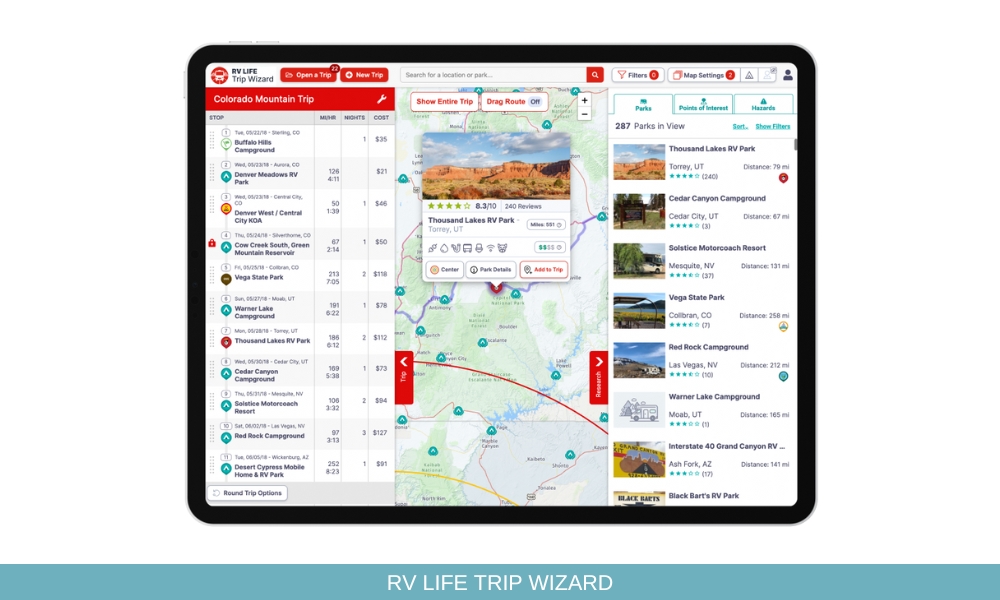 PRICE: $59/yr for the RV LIFE PRO SUITE
Part of the RV Life suite, this GPS was designed by RVers for RVers. With this app, your phone is your RV-safe GPS. The app will provide directions that are calculated to the specs of your recreational vehicle so that you won't have any nasty surprises like a too-low bridge clearance or a steep mountain pass. Got propane?
This app also keeps you away from propane-restricted tunnels. Smart, huh? There is also turn-by-turn navigation with lane and voice guidance, and you can plan even if you're offline.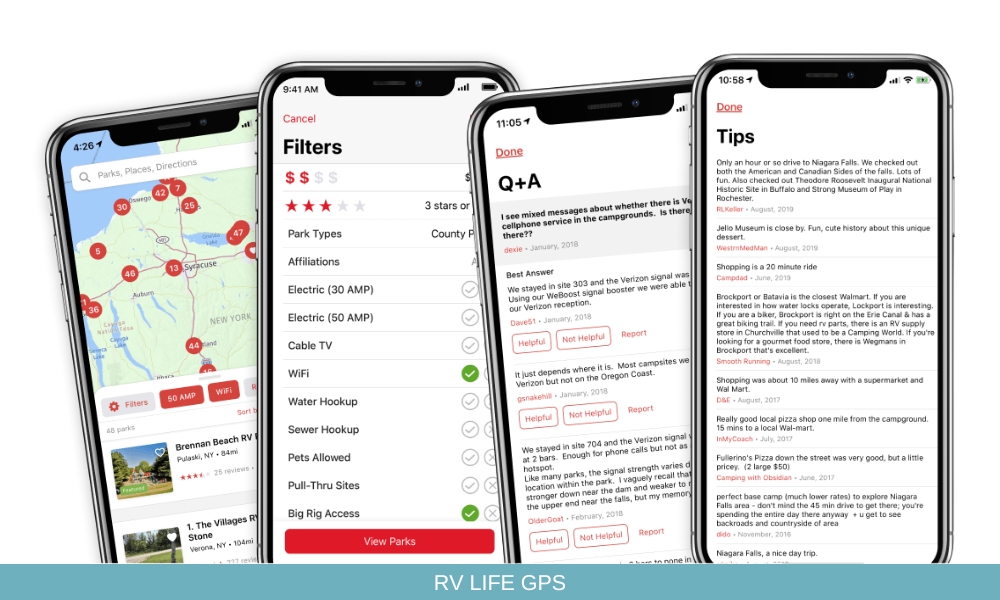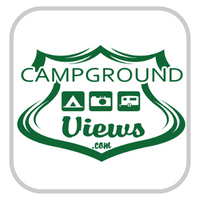 PRICE: FREE
Ever get to a campground for the night to find it's, well, underwhelming? Campground Views is a massive database of virtual campground tours, videos, and photos.
If you're the kind of RVer who likes to know exactly where you'll be spending the night, this web app is definitely a must in your travel arsenal.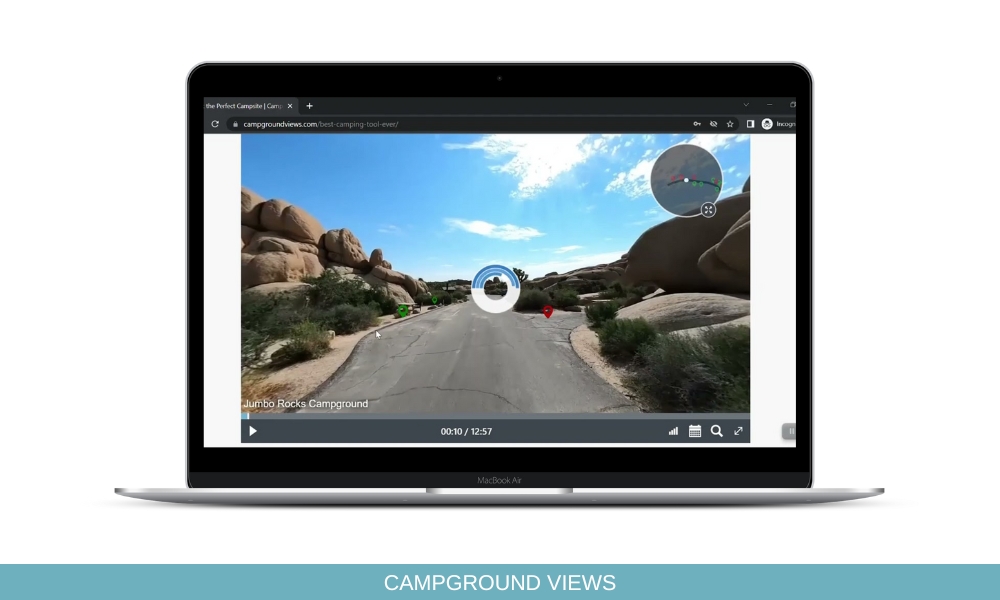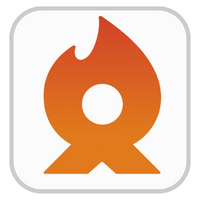 PRICE: FREE or $35.99/yr PRO ACCOUNT
The Dyrt is free and offers info on literally thousands of campgrounds and sites across the US. If you're looking for the perfect boondocking location or a 5-star RV resort, The Dyrt lets you sift through detailed reviews from other RV adventurers.
You can also leave reviews if you find any gems or stay-away locales, as well as request to reserve a campsite directly from the app, which is always handy. There is a paid version of the app, The Dyrt Pro. The Pro version offers full trip planning, downloadable maps, discounts, and offline access to the app.
Other RV Travel Apps Worth Mentioning
Looking for even more terrific RV apps? We're big fans of Campendium, iOverlander, Google Maps, Gasbuddy, and Skyview Lite. Got a big trip coming up? We'd love to hear about it and help in any way we can. At Carefree Covered RV Storage, your adventures are our adventures!
Got questions about the best apps for RVers? Carefree has you covered!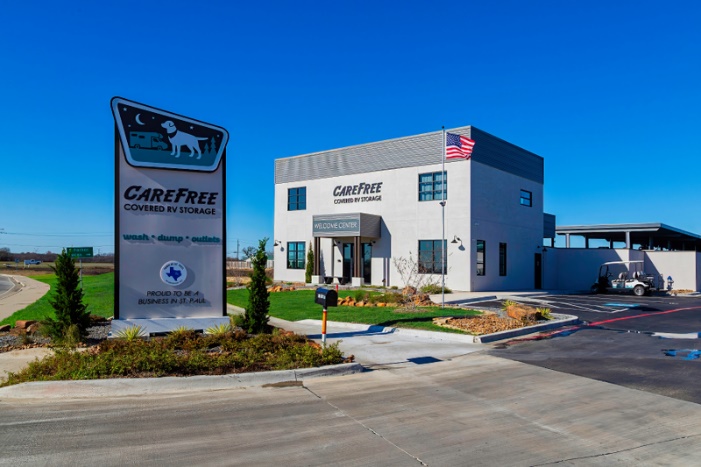 After you've downloaded and tested all the outstanding RV apps mentioned here, you'll need somewhere to safely store your RV. Here at Carefree Covered RV Storage, we've always got your back, on the road and off. So pull up, park, and celebrate peace of mind when you're in between adventures.
Check out our facility video and tour, then stop by, and we'll get your rig set up. When you store your recreational vehicles with us, you'll enjoy secure, quality covered RV storage with our 42-camera video surveillance, along with 365-day automated access with our phone gate app, charging outlets, free wifi, and free self RV wash and sewer dump. We've even got complimentary bags of ice!
At Carefree Covered RV Storage, you're guaranteed peace of mind, protection, and personalized, old-fashioned service. We make it easy for you to rent and make payments online, maintain your vehicle, and get on the road — so that you can keep living the carefree life with the whole family!