Deciding to transition from a traditional home to RV living can be a tough decision, especially when you don't have all the information in front of you. While you want a vehicle that can withstand the long trips, you'll also want an RV with enough room for everyone and all your necessities.
As the title suggests, we've compiled a list of the ins and outs of RV living and laid out how you can properly prepare for this unique journey. This new stage of life will be different from your previous chapter, but don't fret. With these tips you'll be the go-to RV living professional your friends and family can look to for help when their time comes.
In terms of being fully prepared for your new lifestyle, we not only recommend you take these tips to heart, but also to do some research on your own accord as you can never be too prepared.
Let's answer a few questions to help you decide if RV life is possible for you:
How do I know what RV is right for my lifestyle?
Finding the perfect RV for your needs and wants is key to having a successful journey as a part-time or full-time RV-er. Do you want to bring a smaller vehicle along with you so you can more easily navigate towns? Are you traveling with a partner and what are they looking for in an RV? Do you have budget restrictions? Take account of what is important to you in an RV and what you can live without before making your purchase decisions. These are all important factors to consider when asking yourself, "Which RV is right for me?"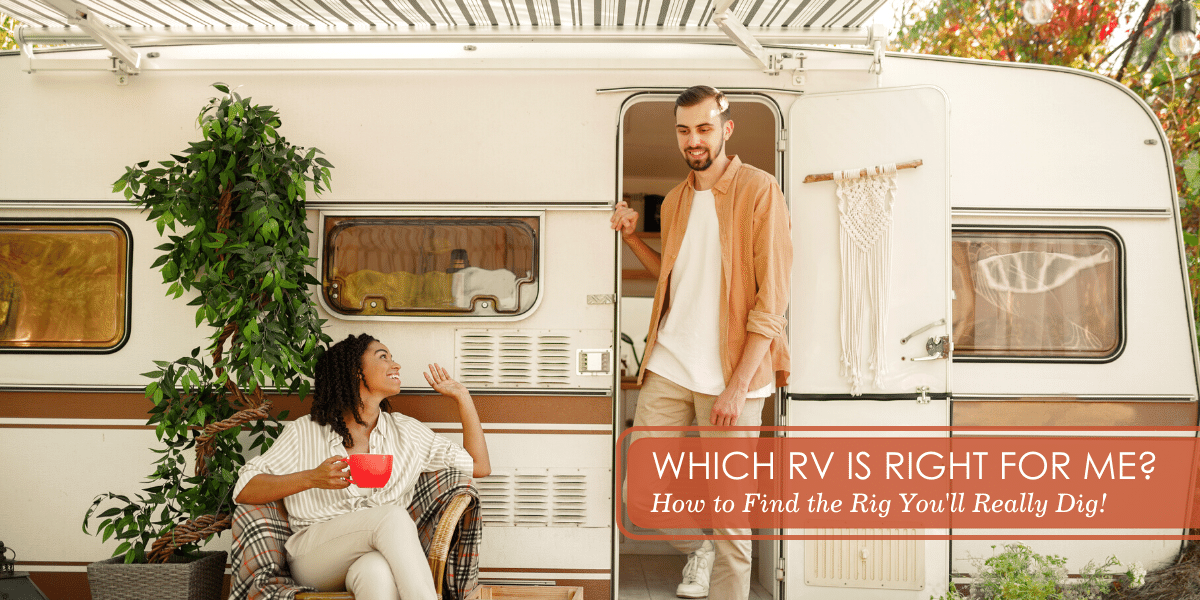 How can I finance my RV purchase?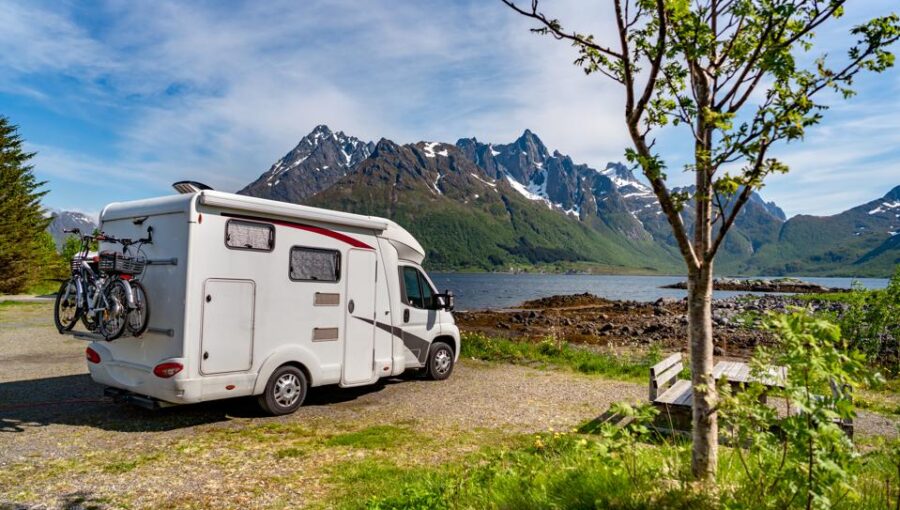 There are plenty of ways you can finance your next big purchase. If you have loads of time before you jet off, then you can add some extra cushion to your savings budget each month. If you're looking to keep your home as a place you can return to after living months at a time on the road, tapping into your home's equity is a great way to finance your RV. A HELOC loan has a lower interest than a credit card and gives you funds as needed, allowing you only to pay off what you spend. We understand as RV enthusiasts that this is an important and expensive decision, so figuring out finances is a must.
Can I bring my dog on the road?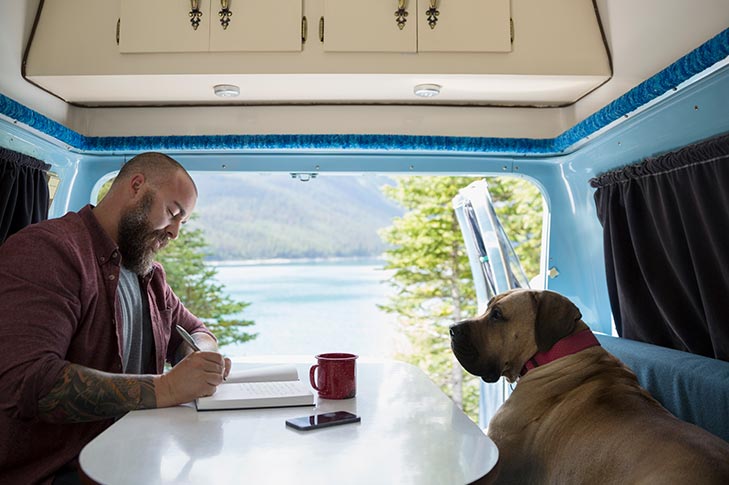 It may be a shock to some people, but yes, you can make RV life work with a pet companion. Make sure to pack all the essentials for your furry friend and designate a set space for them to sleep. Routines can be hard on the road but try your best to stick to a similar schedule to your past life in terms of how often you walk them, take them out and feed them. Look into dog friendly campsites where you can stay for extended periods of time in one place so your pup can get some time running around. This will help your pet adjust to it's new "road dog" lifestyle and keep them happy.
Now that we've answered some basic questions on what goes into life before RV living, let's move into the fun parts of RV life for beginners.
Prepare Your Home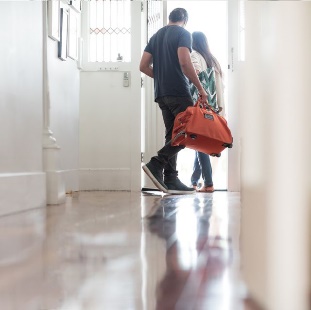 When starting life on the road, make sure you're not leaving any loose ends at home. If you have a house, prepare it according to the season. Have a house sitter check on it from time to time or have a home security system installed. You don't want to get back from your month-long trip with damages to take care of. If you don't have any family in the area to look after your home, ask a close friend and leave a checklist for them so they know what to take care of and look for.
Start Planning Your Itinerary
After you've purchased your RV and your home is in order, begin your itinerary so you know what comes next on the road. This is important to do before you begin making your packing checklist to ensure that you have everything, you'll need for the adventures you want to take. Living life in an RV is a great way to explore places, parks and the top RV resorts you haven't been able to visit before, so be sure to add those to your list. Since you now have your own place to stay on trips, you can even offer to visit family you haven't been able to see over the course of the pandemic and be able to stay in your own space. Who doesn't love that?
Begin Making Your Packing Checklist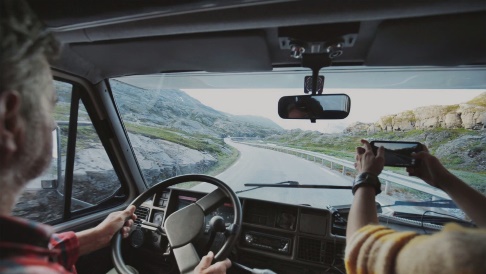 In order to make sure your trip runs smoothly, you're going to need an exceptional packing list with everything ranging from toiletries to food to clothes. Create a list that is sectioned off into different categories to stay as organized as possible, especially if your family or your dog is accompanying you. Even though there isn't too much space in your RV, try to buy some things in bulk so you don't have to make too many emergency stops while on the road or at campsites where prices would be increased.
Find A Job That Fits Your Traveling Lifestyle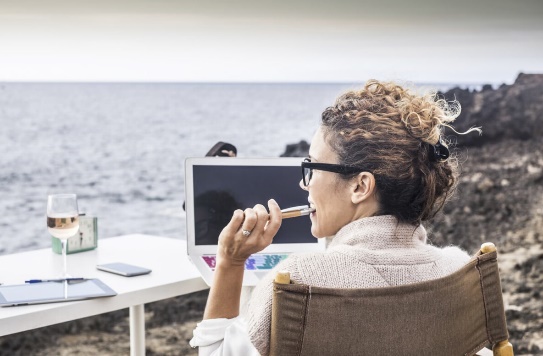 Thankfully, due to Covid-19, a lot of jobs have adapted to a remote or a hybrid lifestyle. If you're looking to make some money while you're on the road, ask your company about their remote policy. Don't be afraid to look for a new job if your current position doesn't fit your lifestyle needs or goals. There are always different options to choose from. If you're interested in a side hustle, look into how to be a travel blogger or vlogger. These side hustles can help you develop technical skills while making you money on the side during your travels.
Store Your Belongings Properly
Staying organized while on the road is not an easy feat, especially if this is your first time traveling in an RV. We recommend you follow these effective RV storage tips to ensure your personal belongings don't roll along with you down the winding roads. Find ways to combine items to store more in a smaller area, wrap up breakable items and adhere anything that could fall over and crash onto a hard surface.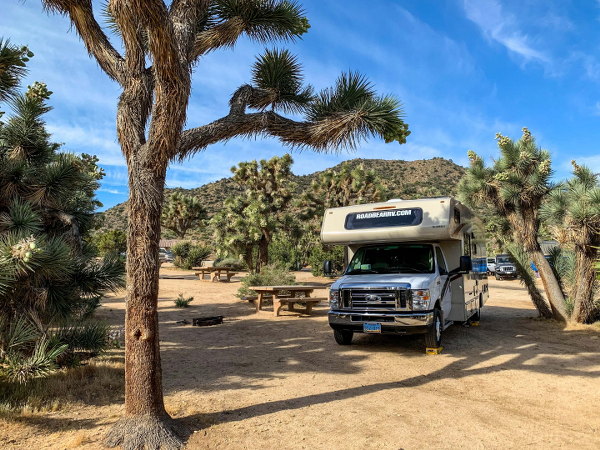 One last piece of advice while you're navigating the ins and outs of RV living is to learn to go with the flow. Here at Carefree Covered RV Storage, we've seen it all, so we know this lifestyle is very much for the flexible and adaptable. You never know what life is going to throw at you on the road, so it's key to adjust when needed. Don't be afraid to take the reins and plan some weeks out, and on other weekends, try a more carefree approach and see where the wind takes you.
Come Home to Carefree Covered RV Storage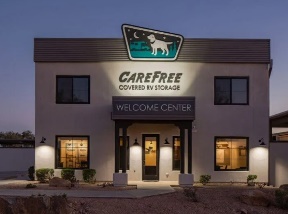 When you store your recreational vehicles with us, you'll enjoy secure, quality covered RV storage with our 42-camera video surveillance, along with 365-day automated access with our phone gate app, charging outlets, free wifi, and free self RV wash and sewer dump.
We've even got complimentary bags of ice! Also need a storage unit for other small recreational toys, equipment, and supplies? We've got them! We're always here for our customers at Carefree Covered RV Storage. Check out our facility video and tour, then stop by, and we'll get your rig set up.
At Carefree Covered RV Storage, you're guaranteed peace of mind, protection, and personalized, old-fashioned service. We make it easy for you to rent and make payments online, maintain your vehicle, and get on the road — so that you can keep living the carefree life. From our family at Carefree Covered RV Storage to yours, ahoy!