Few things in life are free, but here at Carefree Covered RV Storage, we think the nighttime stars and the open road stretching out in front of your RV are two of these free things especially worth celebrating. Vacationing in an RV means easy access to some of the most beautiful dark skies still left in the U.S. So why not borrow a telescope, download a fun stargazing app, and make a corner of the night sky your latest RV destination?
Most Americans think of pollution in terms of smog and global warming. But few realize just how detrimental light pollution has become across the U.S. In fact, it's estimated that 80 percent of North Americans can't see more than a handful of stars from where they live — yikes!
In fact, during a 1994 earthquake that knocked out Los Angeles's power grid, emergency responders were inundated with calls from city residents who were concerned about a peculiar "giant, silvery cloud" visible in the night sky. That giant, silvery cloud was actually the Milky Way — a good indication that most of us could probably use a refresher course about the wonders of our galaxy.
Fortunately, an RV works almost as well as a spaceship when it comes to getting the best seat in the house for some stellar sightseeing (especially if you've got a nifty ladder to the roof). We've reviewed tons of stargazing sites and narrowed them down to four fabulous, unforgettable Dark Sky RV destinations in the Southwest that you and your family will love — and are likely to return to again and again.
Here are 4 of our favorite Dark Sky RV destinations:
#1. Cosmic Campground, NM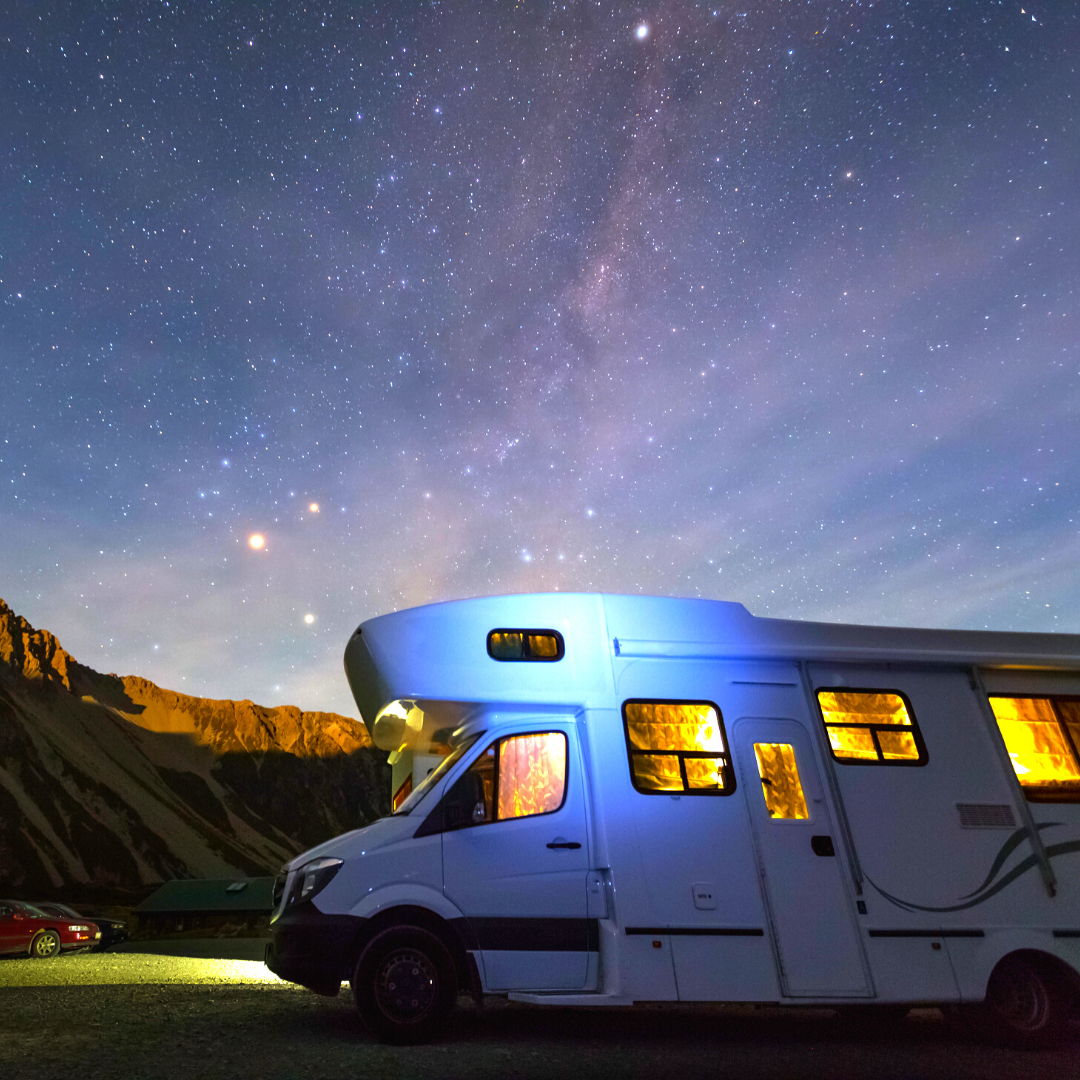 With a name like Cosmic Campground, it's no wonder that this remote 3.5-acre site in New Mexico's Gila National Forest is prime real estate for stargazing. Tucked in between the Gila Wilderness and the Blue Range Primitive Area, the campground offers very little in the way of amenities, but well makes up for it in its stunning, unobstructed 360-degree view of the Milky Way.
The nearest major source of artificial light is more than 40 miles away in Arizona. The Cosmic Campground is in fact a designated Dark Sky sanctuary, and the land is managed by the U.S. Forest Service. It's a must-go RV destination for any family in love with the stars. Just make sure you bring plenty of supplies onboard, as the Cosmic Campground is more than a hop away from the nearest pizza joint.
#2. Camp Verde, AZ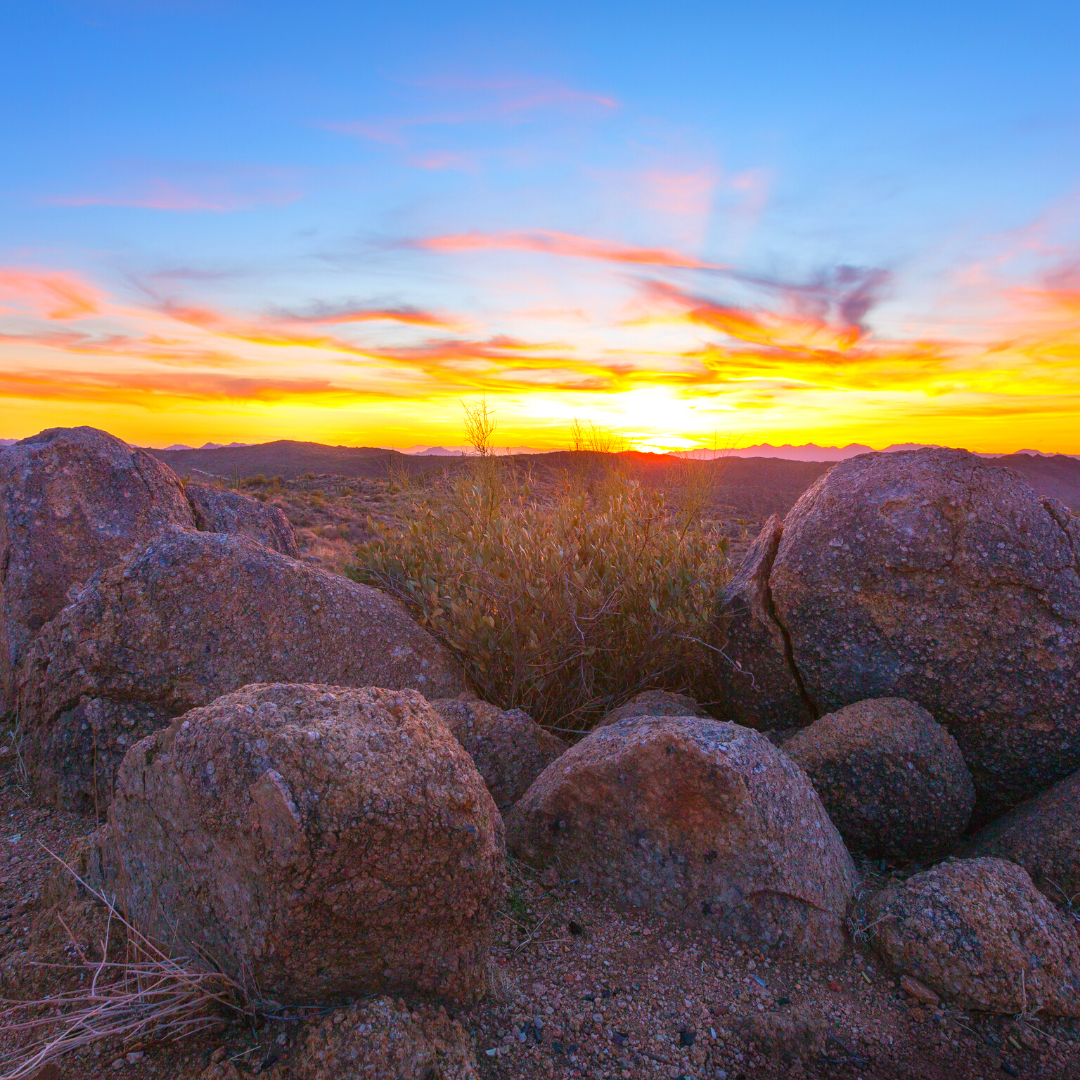 Camp Verde was designated as an International Dark Sky Community back in March 2018. Since then the area has been highly acclaimed for its careful conservation of the night skies overhead. The town takes pride in offering educational programs about the harm that light pollution can cause to our ecosystems. Camp Verde also offers numerous stargazing programs for visitors, along with events such as the annual Dark Sky Festival and Star Parties (not the red-carpet Hollywood kind).
RV lovers will be amazed by the gorgeous Verde Ranch RV Resort. Not only does the scenic Verde River wind through the park, the stargazing is second to none. While you kick back and enjoy the natural world, you'll also enjoy the resort's excellent wifi, onsite RV service, heated pool and splash pad, shuffleboard, pickleball, and numerous other amenities.
#3. Natural Bridges National Monument, UT
This park was actually the very first International Dark Sky Park to be designated in the whole world. More than 10 different campgrounds await you and your RV (although if your ride is over 26 feet long, you might require a site outside of the park — call ahead or prepare to go camping outside your RV). The rocky, majestic park terrain sits at an average of 6,500 feet above sea level, guaranteeing some spectacular star and satellite sightings.
If you've got a photographer in the family, this park might be the one for you. Travelers often comment online about the joys of "few visitors" and the "stellar setting" of the Natural Bridges Campground. RV travelers to the area can also choose from a myriad of campgrounds and resorts in Utah's "Canyon Country" region, like the Monument Valley KOA, which offers its own stunning starscape.
#4. Death Valley National Park, CA
If you're the type who loves long stretches of dusty road, day or night, Death Valley National Park might just be your preferred stargazing ground. The park lies two hours west of Las Vegas (or four hours north of Los Angeles, if you like your directions Cali-centric) and the night sky here is awe-inspiring. Death Valley's Mojave Desert epic terrain means you must have everything you need to survive fiery heat and brisk nights. But the area boasts nearly 300 days of clear skies, so you can be assured all that planning and stocking up the RV will be worth it. Galaxy-gazing is the main course, but you won't complain about the appetizer: sunsets in gorgeous golds and pinks, illuminating sand dunes as far as the eye can see.
The Furnace Creek Campground is super close to bike paths and hiking trails (maybe skip these during the blazing midday, though) and also sits by a visitor center. Be prepared with a flashlight: Your eyes might take a little time to adjust to the sweeping darkness that descends at night. It's the only National Park Service campground in the region that has RV hookups as well as designated group sites. Reservations are recommended between October 15 and April 15.
The Stovepipe Wells Village offers 14 RV sites with full hookups, right next to a general store. They've got an online reservations system — one you'll definitely want to use, as spots fill up pretty fast. Stovepipe Wells RV visitors also have the use of a swimming pool and lobby wifi. And if roughing it isn't your thing, they've got great food and beverages at the Badwater Saloon and Toll Road Restaurant.
Note: Though COVID-19 guidelines have become less restrictive in the past few months, always be sure to check with your destination about health protocols, changes in programming, and site availability.
New to the area — or looking for a new home for your RV? Check out our facility video and tour, then stop by and we'll get your rig set up. When you store your recreational vehicles with us, you'll love coming home from time on the road.
Come Home To Carefree Covered RV Storage
You've got the RV — the night sky's the limit! And while you concentrate on the perfect trip, we've got you covered (literally!) with a secure home base for your motorhome or RV.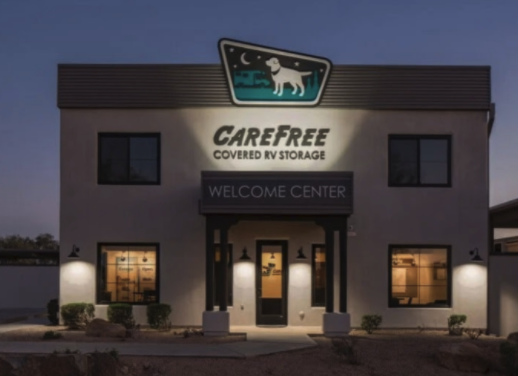 Our clients enjoy secure, quality covered RV storage with our 42-camera video surveillance, along with 365-day automated access with our phone gate app, charging outlets, free wifi, and free self RV wash and sewer dump. We've even got complimentary bags of ice! Also need a storage unit for additional small recreational toys, equipment, and supplies? We've got them!
At Carefree Covered RV Storage, you're guaranteed peace of mind, protection, and personalized, old-fashioned service. We make it easy for you to rent and make payments online, maintain your vehicle, and get on the road — so that you can keep living the carefree life!