Four Fantastic Lakeside Boating Destinations for RV'ers Near Dallas, Texas
You probably already know that Texas is a dreamy RV destination. But did you know that the Dallas area is home to as many gorgeous lakes as open roads? Boating isn't necessarily the first pastime that comes to mind when you think of northern Texas, but we're here to tell you it's a must-visit proposition for those who love boats as much as they love their RVs.
We know many of our customers at Carefree Covered RV Storage have small boats they like to take along for the fun. Considering adding more water fun to your RV adventures? We've compiled a list of some of our fave boating destinations near Dallas, in case you've been hankering for an RV trip with a little more splash.
There are plenty of ways for RV'ers to get on the water. You can tote your own boat, or you can rent the vessel of your choice at your destination. Other services like Boatsetter can help you reserve a boat at your destination through their private fleet. Many RV campgrounds also offer boat rentals — some for free if you're staying.
From fishing boats, pontoons, jet skis to kayaks and canoes, you might be surprised to find out just how many boats are available to your RV crew in northern Texas. Pro tip: Rentals are a lot less hassle than boat ownership, too. Don't take the plunge unless you're sure you're ready to take the next step of buying your own big-ticket water toy.
Ready for a Texas-sized RV and boat adventure? Here are just a few Dallas-area lakes that make for perfect boating and recreation weekends.
Lake Lewisville: RV and Boating Destinations Near Dallas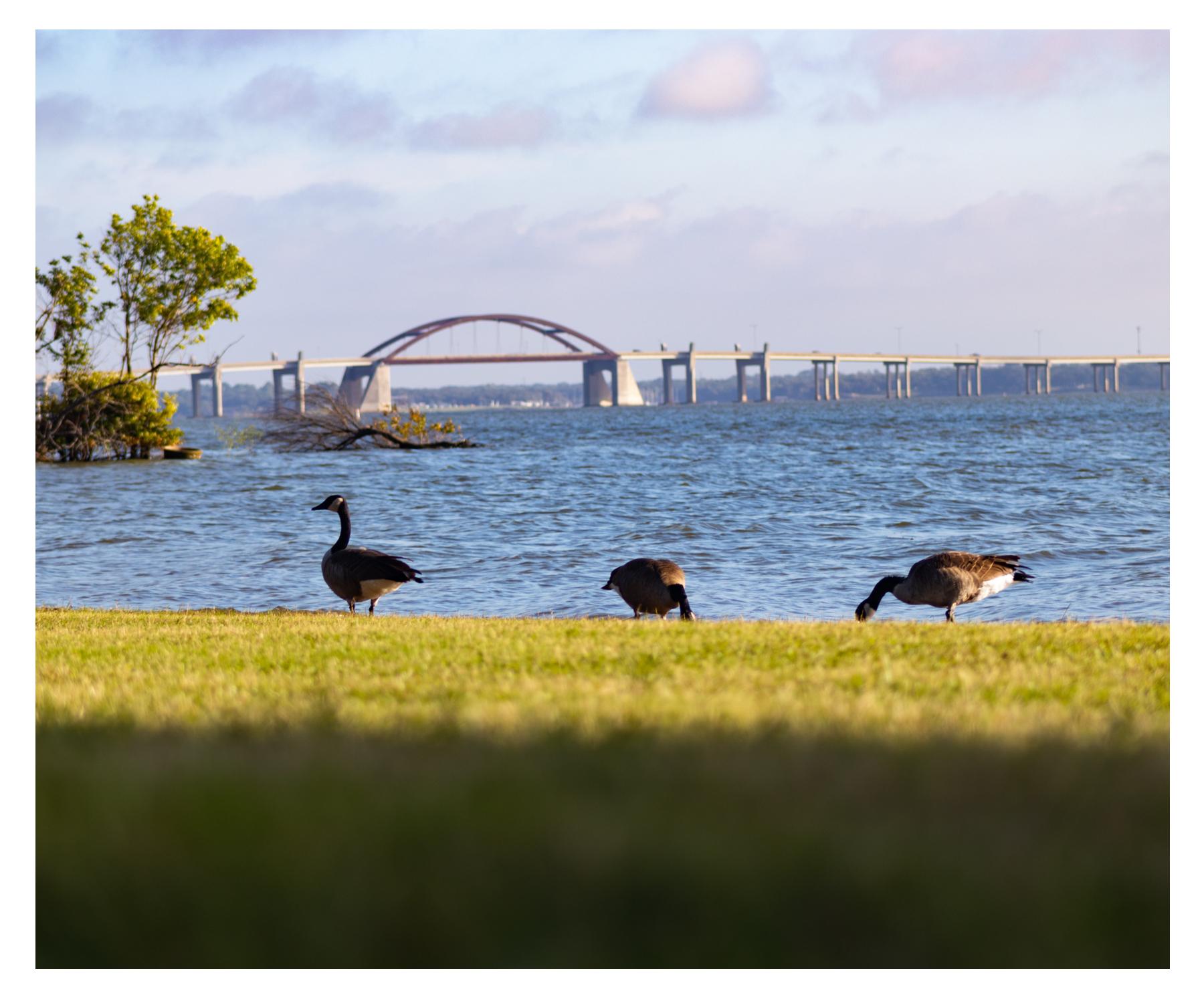 Lake Lewisville is nearly 30,000 acres of water fun, with 233 miles of shoreline to enjoy. The lake's epic Party Cove is for serious party animals only. On weekends, the cove becomes a gigantic tailgate party on water. It's not for every RV crew, but if your rig is a party bus, Party Cove might just be worth a visit. You can rent all kinds of watercraft at Lake Lewisville — or charter a boat with a captain so you can concentrate on the party. Remember: Alcohol and driving don't mix on land or in water.
Pilot Knoll Park is a good spot to make camp. This park borders the lake in Highland Park and offers 55 RV and tent campsites with 50-amp hookups and a gray water dump station. There's a boat ramp and kayak and paddleboard rentals, as well as good fishing. It offers a day-use area and primitive camping, too, and a restroom facility with showers. There's also a firewood vending machine (how smart is that?)
Hickory Creek Park Campgrounds is another fantastic place for RV camping by Lake Lewisville. The camp boasts more than 100 campsites, including some more primitive spots near the waterline. There's a boat ramp, dump station, amphitheater, a playground, a cool nature trail, and plenty of bathhouses. You'll enjoy direct shoreline access for fishing, too.
Lake Grapevine: RV and Boating Destinations Near Dallas
Grapevine Lake, which the locals call Lake Grapevine, is a summertime must-visit for RV families who love life on the water as much as they love life on the open road. This nearly 8,000-acre lake is a short 30-minute drive northwest of Dallas. The lake's shoreline is beautiful, and land-dwellers can enjoy miles of gorgeous hiking trails in the area. The city of Grapevine also hosts the biggest wine festival in the Southwest U.S. every September. And big bass are plentiful for fishing.
Grapevine Lake even offers a very cool floating water park, Altitude H20, at Meadowmere. Imagine the kids living it up at this massive waterpark, enjoying slides, trampolines, and even a floating obstacle course.
While the waterpark is only open during the summer months, Grapevine Lake is still a great destination the rest of the year. You can rent jet skis, speed boats, power catamarans, and pontoons at Sam's Dock at Silver Lake Marina.
The Vineyards Campground is a highly acclaimed RV facility at Grapevine Lake that consistently gets rave reviews like this one: "What an experience! This RV Park is an RV'er's dream." With amazing views from every site and caring and conscientious staff, the Vineyards is a perfect ground zero for your Grapevine Lake exploration.
Speedy wifi? Check. Cable TV at each RV site? Check. Fishing pier and fish cleaning station, kayak and SUP rentals, and courtesy docks? You bet. There's a swim beach too, and a playground and outdoor games for plenty of family fun.
Eagle Mountain Lake: RV and Boating Destinations Near Dallas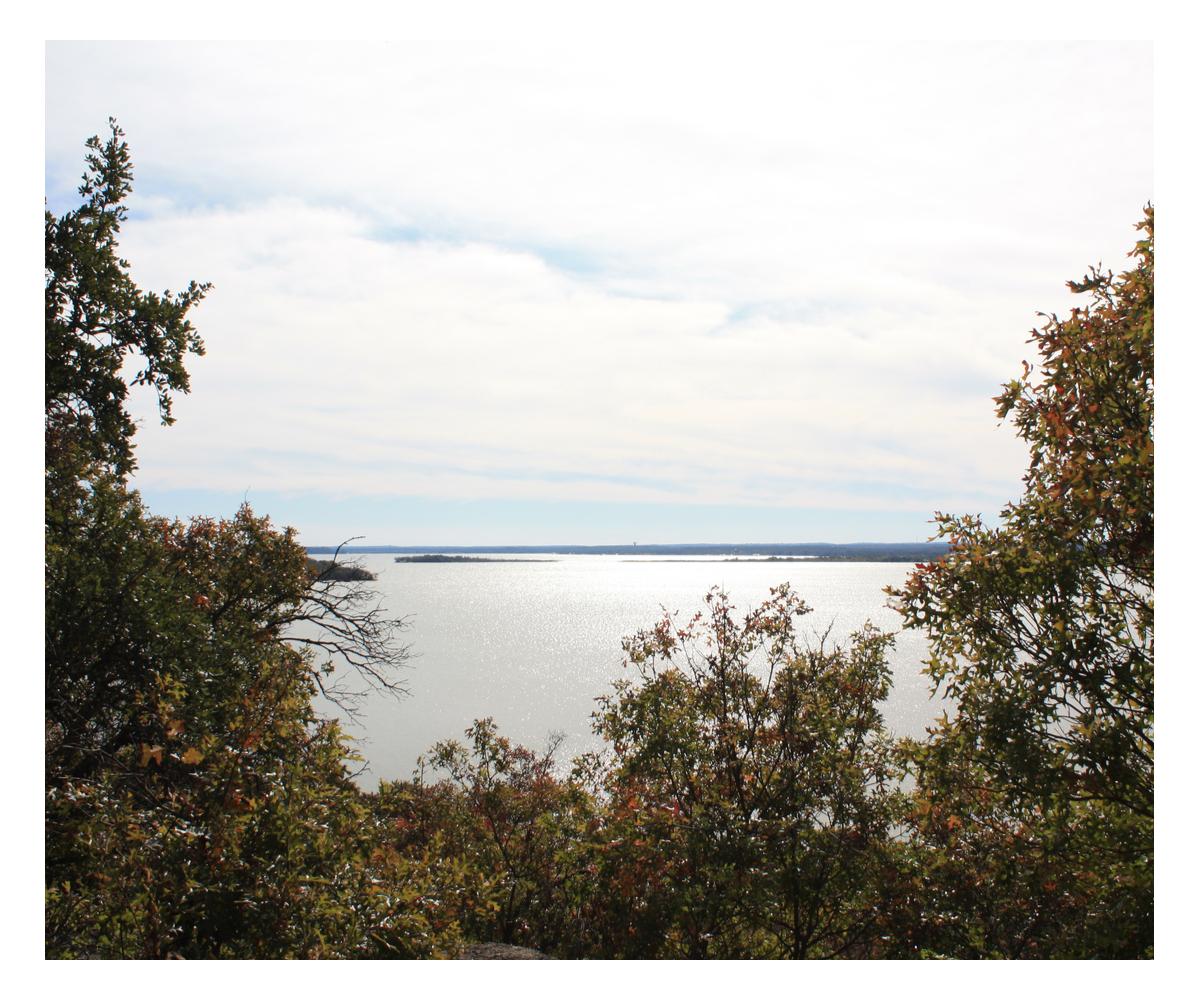 Eagle Mountain Lake is another north Texas gem, with terrific fishing, waterskiing, wakeboarding, and rec boating of all kinds. There are plenty of boat rentals in the area, including Suntex, which can set you up with any kind of boating situation you'd like. Twin Points Park is another haven for boaters, with a triple boat ramp, an amazing swim beach, plus concessions for the kids.
Just shy of 9,000 acres, hiking trails surround the gorgeous Eagle Mountain Lake. Just 15 miles north of Fort Worth, the hilly terrain allows for fantastic lake views. Anglers love the variety of sport fish in the lake; flathead catfish, channel catfish, spotted bass, white crappie, and largemouth bass.
The West Bay Marina and RV Park is a dream for boat lovers. It's tucked away in a shady cove covered with trees on Eagle Mountain Lake. The park has 90 RV pads with full water and electric and more than 180 covered and uncovered boat slips. There's a laundromat, outdoor game area, hot showers, and a great fishing dock. The swimming beach is a lot of fun for families. Tent camping is available, too. Plus, there's a convenience store on site, and if you don't feel like cooking, you can get some top-notch burgers at The West Bay Grill. And don't miss the chance to order a cocktail at Scotty's Bar.
Lake Lavon: RV and Boating Destinations Near Dallas
This 21,400-acre lake with 120 miles of pretty shoreline is a favorite of sunfish and crappie anglers. Lafon's RV Parks are right on Lake Lavon, with a boat ramp and full hook-up RV campsites. There are dump stations, flush toilets, and hot showers. And, there are three campgrounds, all within a mile of each other, and water-loving RV crews are sure to find a site that's just right.
Clear Lake Campground is a peaceful stop at this lake, offering shaded sites at the campground and more serenity for quieter groups. Birdwatchers and photographers rave about the scenery. There are 23 sites with water, electric, and sewer. A boat ramp and a fishing dock are also available to campers.
Come Home to Carefree Covered RV Storage
So there you have it, four of our favorite boating destinations near Dallas, Texas. Did we miss your favorite? Let us know! At Carefree Covered RV Storage, we love to hear about our clients' RV adventures — whether lakeside or on the road. We'll be here for you when you get back, making RV life easy with peace of mind, protection, and good old-fashioned customer service.
When you store your recreational vehicles with us, you'll enjoy secure, quality covered RV storage with our 42-camera video surveillance, along with 365-day automated access with our phone gate app, charging outlets, free wifi, and free self RV wash and sewer dump.
We've even got complimentary bags of ice! Also need a storage unit for other small recreational toys, equipment, and supplies? We've got them! We're always here for our customers at Carefree Covered RV Storage. Check out our facility video and tour, then stop by, and we'll get your rig set up.
At Carefree Covered RV Storage, you're guaranteed peace of mind, protection, and personalized, old-fashioned service. We make it easy for you to rent and make payments online, maintain your vehicle, and get on the road — so that you can keep living the carefree life. From our family at Carefree Covered RV Storage to yours, ahoy!