When most people dream of RV life, the first image that comes to mind is the postcard-perfect version: a motorhome camped in the middle of a spectacular, sunlit nowhere, with no other rigs in sight. If that's the kind of off-the-grid RV adventure you're looking for, then boondocking is definitely for you.
Boondocking is also known as dry camping or wild camping. But what is Boondocking? Boondocking means you've got everything you need on board, and you're camping without the convenience of electricity, water, sewer hookups, and any other amenities you'd usually find at an RV campground.
Boondocking isn't for every RVer, but if you're hankering for peace, quiet, and blissful solitude, ditch the overcrowded RV parks and start planning and prepping for a boondocking adventure.
We've compiled an introductory guide to boondocking and some of our favorite boondocking apps and tools. Happy travels, and don't forget to send us a postcard here at Carefree Covered RV Storage!
Boondocking 101
Fill up on fresh water and propane, and be sure your gray and black water tanks are empty.

Don't forget gasoline if you'll use a gas-powered generator to recharge your RV batteries.
If possible, opt for an RV with large holding tanks and solar panels

to maximize off-grid adventure time.
Make sure your rig is in tip-top shape

: a diagnostic checkup before any RV adventure is always a smart move. Your future self will thank you when you're 100 miles from the nearest mechanic.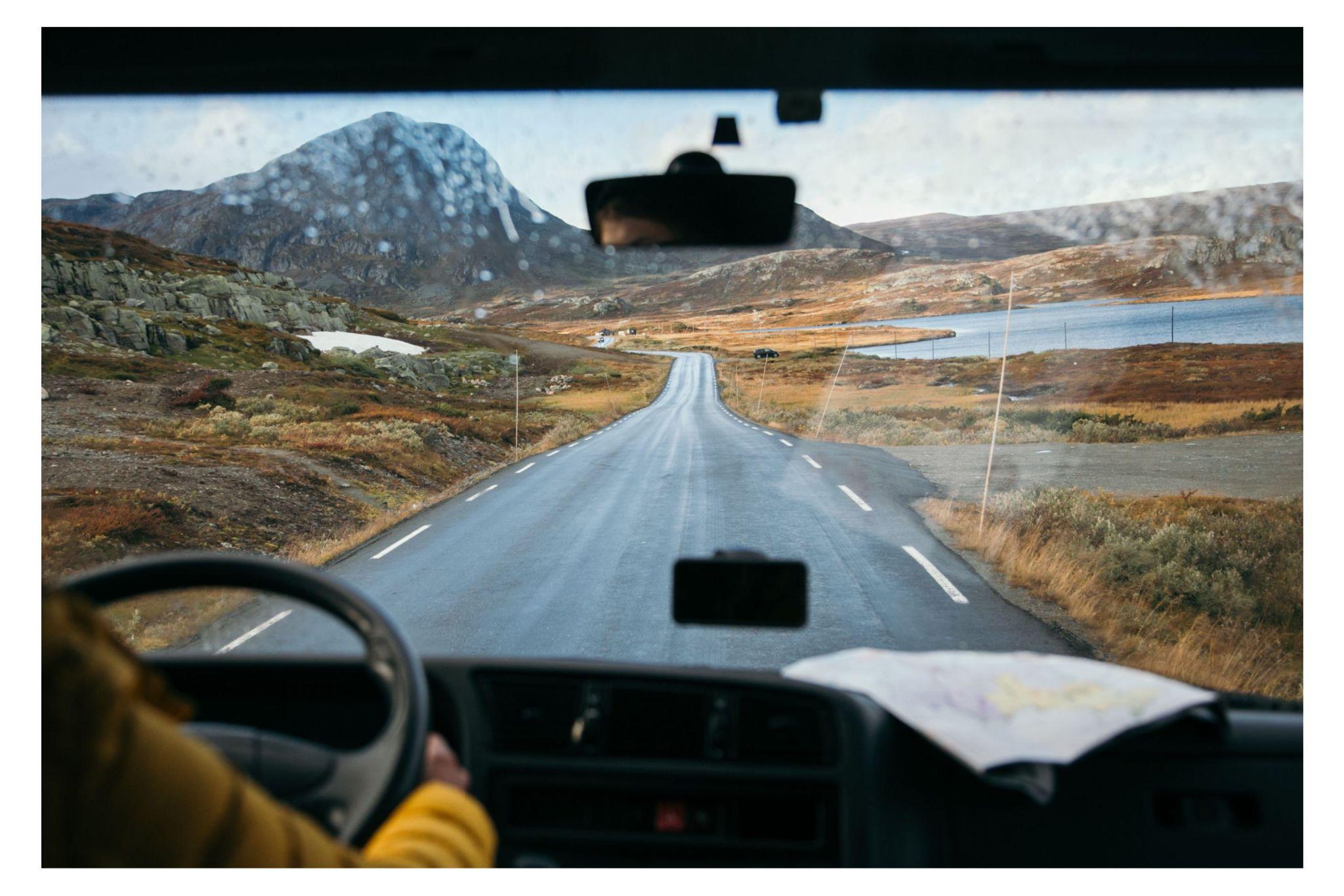 Practice makes perfect.

Do a practice run (with permission, of course) in a friend's driveway or a family member's backyard. Alternatively, you can try "wallydocking": staying at a Walmart parking lot near you. Most Walmarts are happy to host boondockers, but double-checking with the manager is always a good idea. Another way to get started? Stay a night or two at a campground with partial hookups to ease into the self-sufficient boondocking lifestyle.
Be sure boondocking is permitted where you're going.

Bureau of Land Management (BLM) areas

usually permit off-grid camping or dispersed camping, but always do your homework first about a specific location and whether or not RV camping is permitted. Not all national parks allow boondocking, but many RVers get around that by boondocking just outside the boundaries of the more popular parks. Here's

a link to five national parks with scenic boondocking

.
Aim for ideal weather, if at all possible.

Scorching heat or torrential downpours won't make for the best boondocking. Check the weather forecast and make sure you have the proper gear for the season, so you can minimize the use of RV air conditioning or heat.
Respect nature and protect the environment.

Use existing roads and campsites whenever possible. Don't underestimate just how much damage an RV can do to grassy or muddy terrain. Follow the

Leave No Trace

principles at all times when boondocking.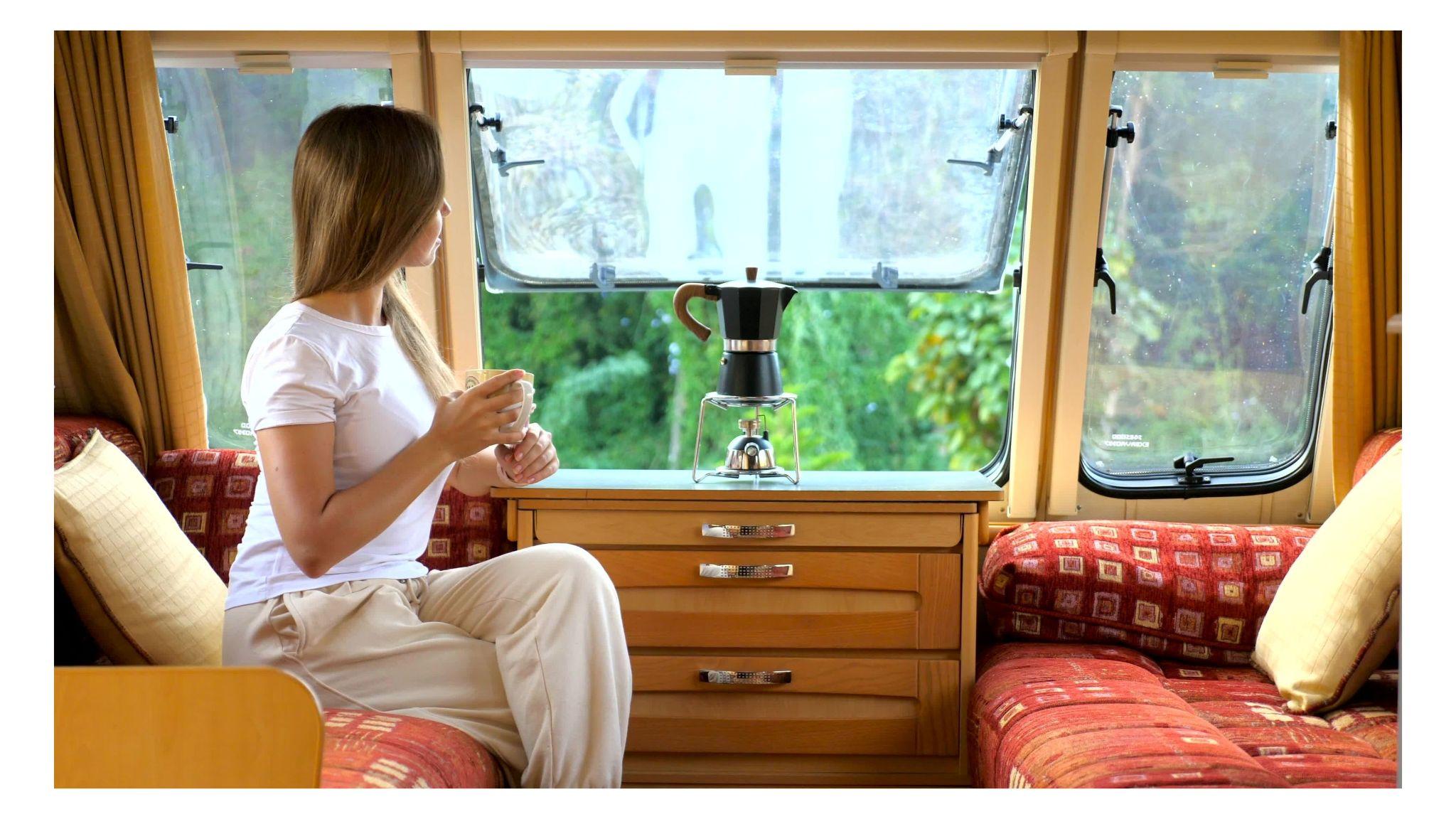 Don't park near other campers.

The whole point of boondocking is to enjoy nature in peace, so be sure you don't inadvertently park near another boondocker. Nobody wants to hear your generator cranking away — or your crew fighting over the last s'mores.
Conserve water.

Use refillable water jugs for drinking and top them off as needed when you're on the road. Prewash any veggies and fruit at home before you get on the road. Use

a small sink insert like this one

to catch water drainage and toss outside instead of using precious gray water tank space — but only if you use

biodegradable soap

. You also might consider showering at state parks, truck stops, or gyms.
Conserve power.

Switch off all lights and unplug those electronics when not in use. Installing LED RV lights will also prevent excessive power draw.
Prepare lunches and dinners

, freeze them before your boondocking trip, and create a menu of one-pot meals to minimize dishwashing. Consider compostable paper plates and biodegradable utensils to keep cleanup (and water use) to a minimum.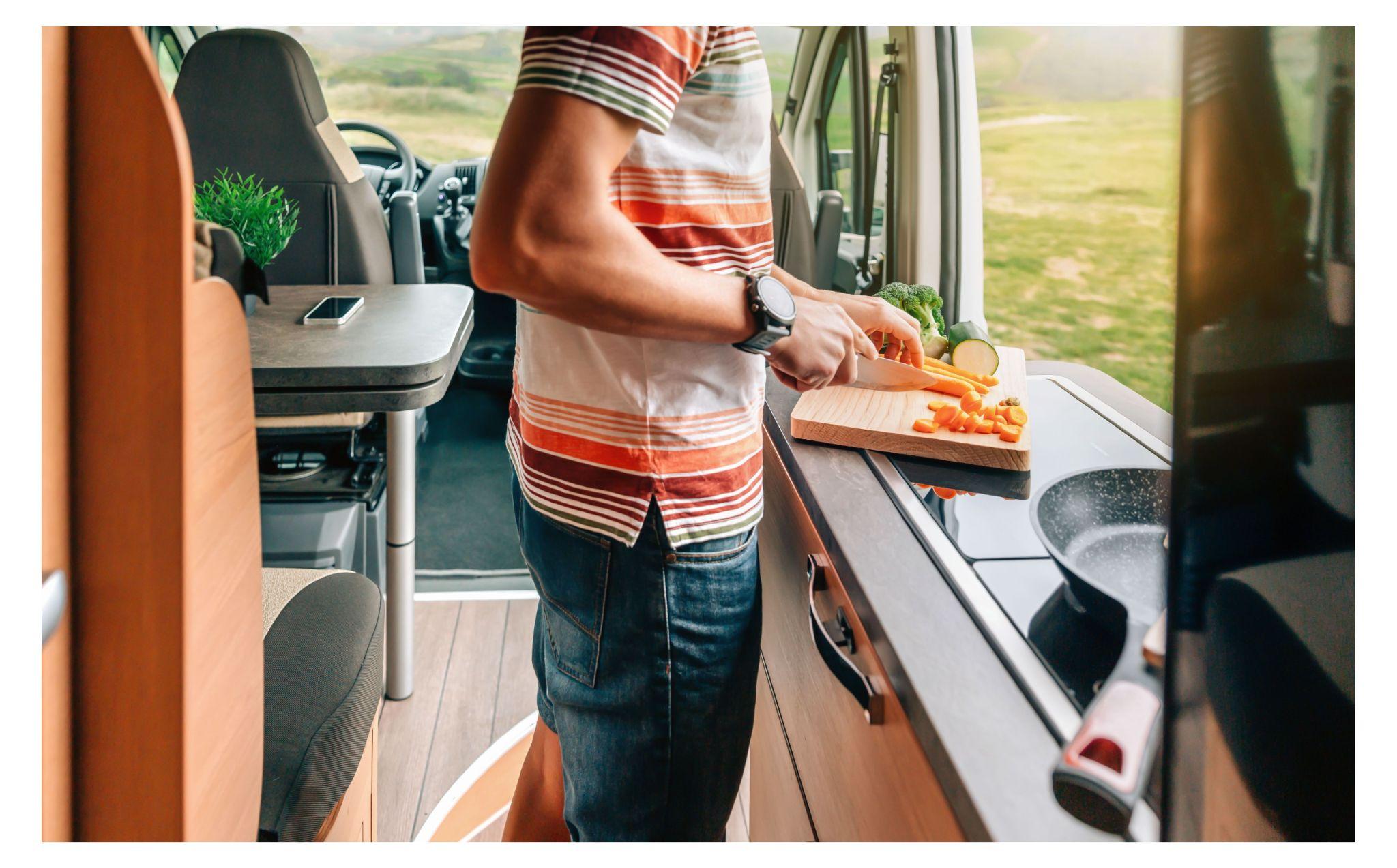 Speaking of mealtime: pack compact, long-lasting food!

Dried non-perishable items like jerky, nuts, protein bars, crackers, and instant soup/noodles won't spoil on your trip and take up very little room. A bonus is that many of these items are also lightweight, so if you're looking forward to exploring your remote destination on hikes or bike rides, these snacks are perfect.
Pack in, pack out.

Keep a dedicated space on board for any garbage you create at your campsite.
Always have a backup plan.

Research the RV campgrounds, RV parks, truck stops, and grocery stores nearest your desired destination. If your boondocking adventure goes awry, you'll already have a good sense of where to go to get what you need. It's not a bad idea to know where the nearest motel is, either.
Helpful Boondocking Sites and Apps
Campendium is a super place to search for free camping. We also love their terrific
compilation of the top 10 best places to boondock in the US. Allstays and iOverlander are also fantastic for finding places to boondock.
Boondockers Welcome is a terrific site if you're on the hunt for a free, out-of-the-way place to set up camp. Membership costs $79 a year, which is a steal for everything you get. Search for local boondocking hosts by area or along your route, or zoom out to see the map of all hosts welcoming RVers. The site includes all the details you need to know: what size rigs the host accommodates, availability, services offered (electric, dumps, etc.), and what setups are okay (i.e., barbecues and slide-outs). You can also read reviews from other RVers. When you pick a potential host, you can get in touch with the site's secure messaging system. Word to the wise: Don't overstay your welcome! Most hosts on the site expect guests to stay only one to three days. Also, remember that parking is free, but it's nice to kick in a few bucks if electricity or water is on offer.
Harvest Hosts (the sister site of Boondockers Welcome) requires a $99 annual membership, but considering the benefits, the cost is well worth it for most boondockers. Harvest Hosts is a network of wineries, breweries, farms, and other attractions that welcome self-sufficient RVers (read: boondockers) to stay at their sites. Currently, the network boasts over 4500 amazing places to camp. The only rules? Your RV must have a toilet, a water tank, and inside cooking facilities; no tent camping is allowed. Campers are also highly encouraged to support participating hosts by patronizing their businesses and buying products like regional wine and cheese. Harvest Hosts and Boondockers Welcome share an easy-to-navigate mobile app, so you've always got boondocking support in your pocket.
The Dyrt Pro is another great option for boondockers, with an offline maps feature, so you can always find free camping wherever you are. The Dyrt Pro costs $35.99 a year, but it also scores you campground and gear discounts, plus an in-app campground search you can use when wifi and cellular aren't cooperating.
Come Home to Carefree Covered RV Storage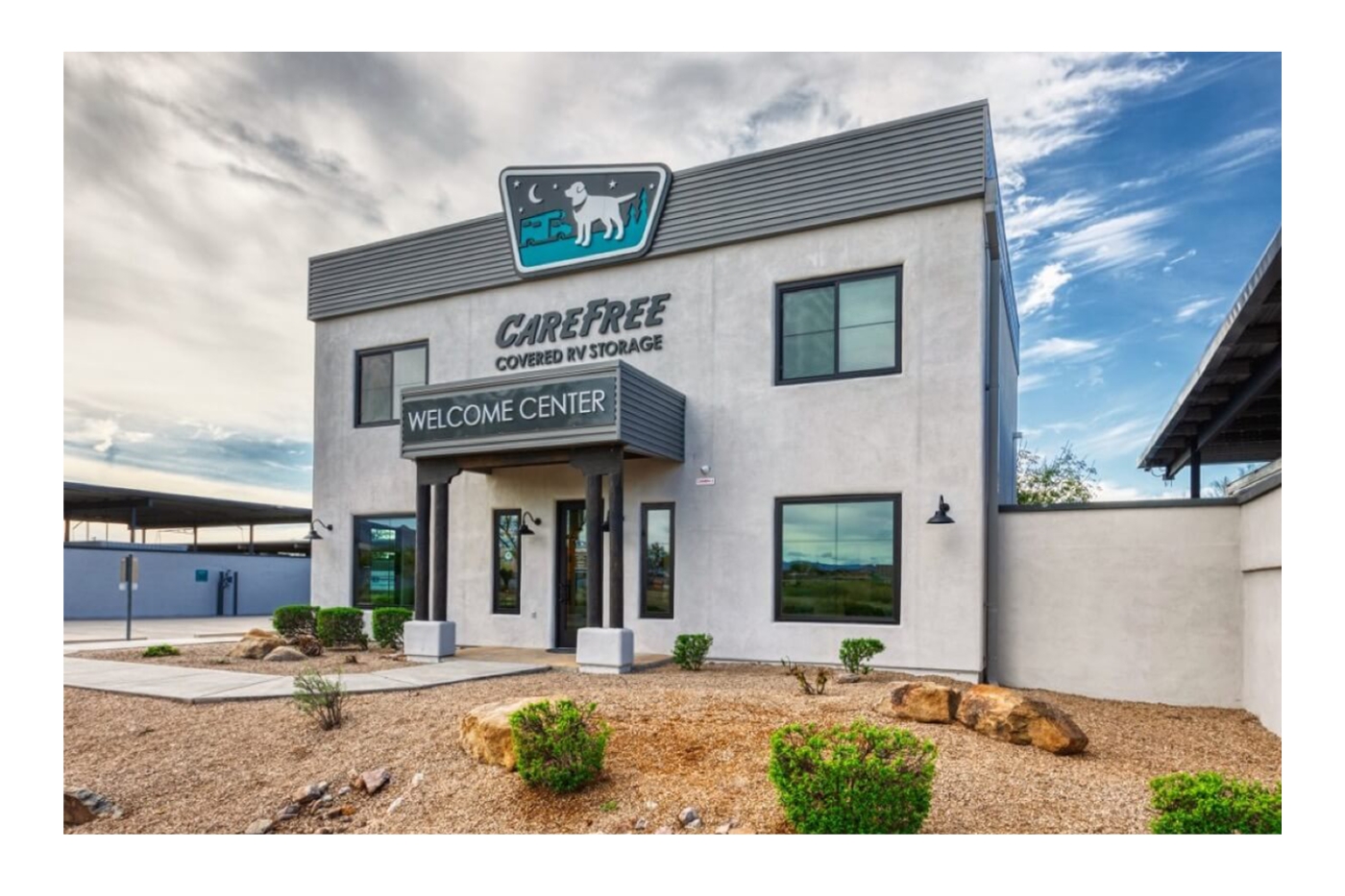 Boondocking in the wilderness and communing with nature are enjoyable activities for many RVers. But everyone needs to come home to some creature comforts occasionally. Renting a secure, covered RV parking spot near you removes the headache of storing your RV.
When you store your recreational vehicles with us, you'll enjoy secure, quality covered RV storage with our 42-camera video surveillance, along with 365-day automated access with our phone gate app, charging outlets, free wifi, and free self RV wash and sewer dump.
We've even got complimentary bags of ice! Also need a storage unit for other small recreational toys, equipment, and supplies? We've got them! We're always here for our customers at Carefree Covered RV Storage. Check out our facilities in Texas and Arizona, then stop by, and we'll get your rig set up.
At Carefree Covered RV Storage, you're guaranteed peace of mind, protection, and personalized, old-fashioned service. We make it easy for you to rent and make payments online, maintain your vehicle, and get on the road — so that you can keep living the carefree life.