There's this wonderful song scene early in the musical, Narnia, adapted from C.S. Lewis' classic book series, The Chronicles of Narnia. Three of the four main sibling characters are marveling at the architectural wonders of the country estate where they've been sent to safety from the 1940 London bombings. The other sibling, Edmund, is yearning for home and unwilling to see the silver lining of their situation.
The song "Windows and Doors" depicts this simple life lesson: If you don't remain open to what life can bring, then you're likely to face a number of closed doors. But if you are? Then, you're given the gift of viewing life as a series of open windows, with "wonderful worlds to explore wherever destiny plops you!"
When we decided to feature Harvest Hosts, one of the newest and most unique RV membership networks in North America, we immediately thought of this scene. What a wonderful parallel to the world of RVing, and being open to new ways of travel! Whether you're an RV newbie or a seasoned road warrior, we're sure you can see the beauty in this connection.
And that's exactly what Harvest Hosts offers — beautiful connections off the beaten path. The moment you roll that rig out of your driveway, it's only partly true that the glorious unknowns of the open road await. The other (and dare we say more fulfilling) part is that as you're exploring that open road, you're also connecting with other like-minded people. Every day may bring different scenery, but once you're plugged into the RV lifestyle, you're constantly getting to meet people who are the same kind of different as you.
While this mostly applies to other RVers you meet along the way, Harvest Hosts introduces you to another community of enterprising free spirits who are just as proud of their way of life as the adventurous RV community is of theirs. The main difference is that while the RV crowd is bitten with the wanderlust bug, this other group is living their best life right at home.
Connecting Dots, Joining Communities
Every dot on the below map represents an entrepreneur in our vast virtual network who has taken the leap to live out their dream job by running or managing a winery, farm, brewery, museum, or other unique attraction. It's only natural that Harvest Hosts would "connect the dots" of these two unique communities with a program that lets RVers experience memorable, free overnight stays in these extraordinary locations run by equally extraordinary people across North America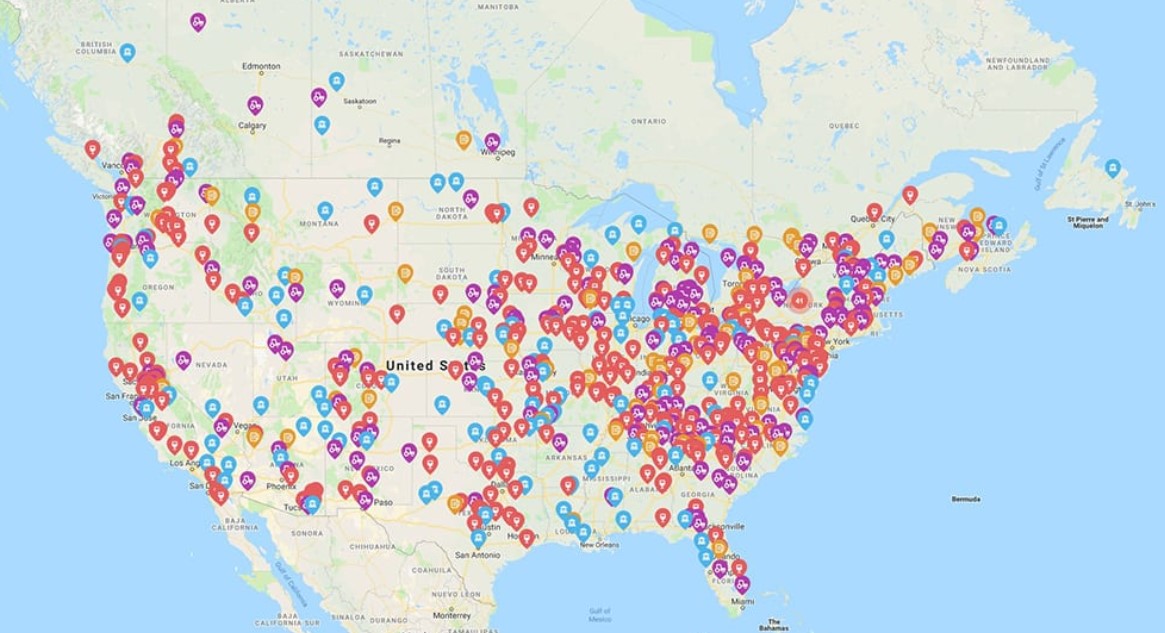 Benefits to Campers
For just $79 per year, or roughly the cost of 1-2 nights' stay at an RV park, you can wake up to the sunrise illuminating dewy vineyards, park your RV among rows of lavender, play a round of golf on a beautiful desert golf course, feed farm animals and collect eggs, or enjoy a frosty brew with your own bed just steps away.
With a curated list of 1440+ host locations to choose from, the variety is seemingly infinite, and each experience is like no other. It's a safe and scenic way to travel, and it's a great way to support these trailblazing small businesses while you're out blazing the trails. (All this, and Harvest Hosts still offers a 100% money-back guarantee if, within the first three months of membership, you're not satisfied!)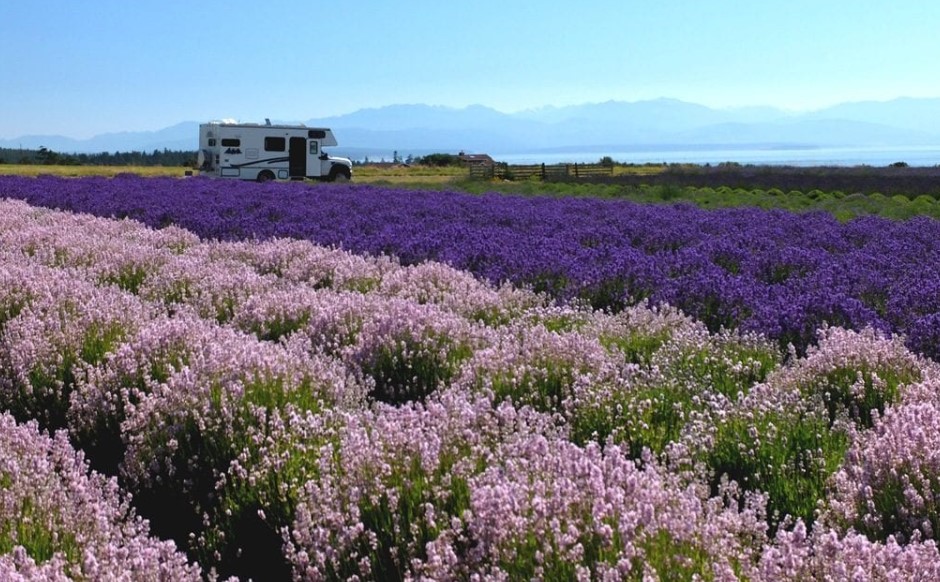 The only requirements? You need to have a self-contained RV with a toilet, water tank, and inside cooking facilities. Additionally, you must follow Harvest Hosts' Code of Conduct, which essentially means supporting your hosts (purchase something from them to thank them for your overnight stay), respect the one-night-stay rule, be considerate, and have fun.
Benefits To Hosts
While the benefits to RVers are obvious, you might wonder what the hosts gain from this program. Hosts enjoy free advertising and campers' patronage, and they also love the opportunity to build relationships and exercise their gifts of hospitality in a way that doesn't capitalize on their time like owning a full-time B&B would. Many have commented that they love being a friendly face at the end of a long day's drive.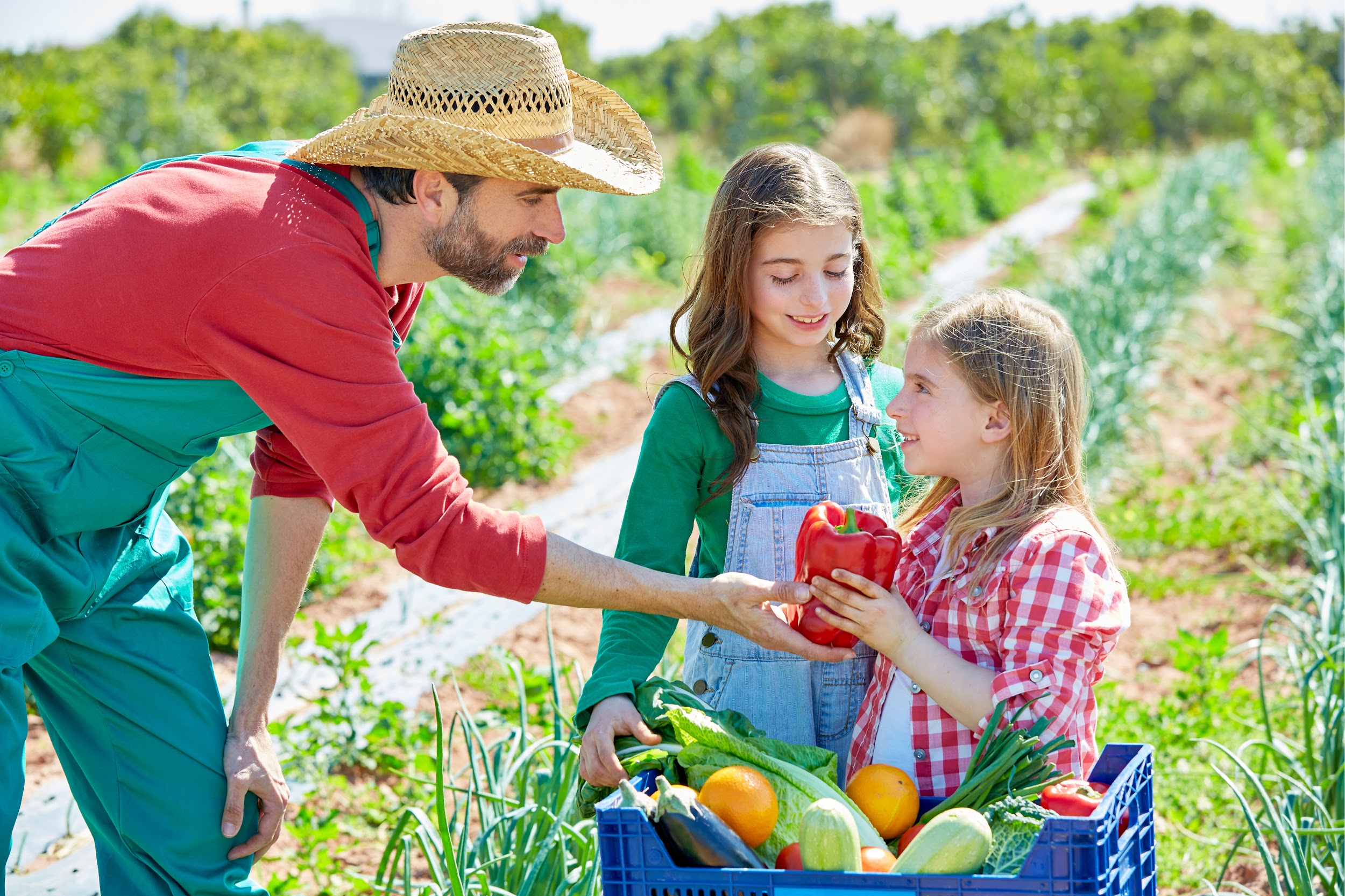 These small business owners also love the opportunity to educate campers and help them explore how things are made, grown, and brought to market in their particular industry. Some even offer the opportunity for you to join in some of their businesses' or farms' activities, though doing so certainly isn't a requirement.
In turn, campers soon become goodwill ambassadors for the hosts they've visited, often sharing reviews and referrals among the tight-knit RV community where news travels fast. All hosts need to participate are a business license and insurance, products to sell, a website and/or Facebook page, and good parking and accessibility.
Oftentimes, the connections formed result in a loyal customer or life-long friendship. So, even though you support your hosts by buying a few bottles of wine or produce, the hosts' willingness to share their bounty with the RV community usually rewards them tenfold. Because when they provide the opportunity for kindred souls to gather, everyone reaps the benefits.
Watch hosts Lori and Win Mitchell of Boothbay Craft Brewery in Maine talk about their experience with the program.
Harvest Hosts' Humble Beginnings to High Tech
With such a unique and exciting program, it's easy to wonder how it all got started. Don and Kim Greene, Harvest Hosts' original founders and owners, discovered agritourism networks in Europe and were surprised that the concept hadn't followed to the US — especially given America's long tradition of recreational camping.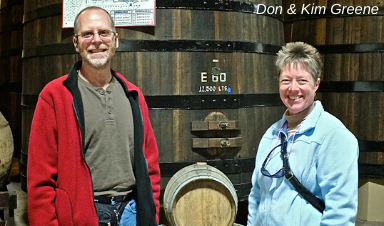 In 2010, the Greenes mapped out a basic membership program and worked hard to assemble a host list of around 600 farms and wineries along the West Coast. It was very much a low-tech pen-to-paper, good old-fashioned networking project — a real labor of love built on a simple desire to introduce a totally new way of RVing to US campers.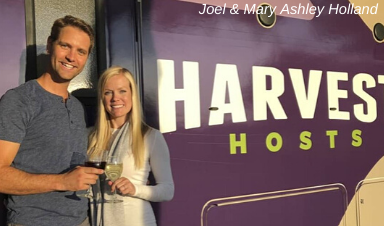 Then Joel Holland, a long-time RVer and technology entrepreneur, discovered Harvest Hosts. It was a total game-changer for how he and his wife, Mary Ashley, planned their RV adventures. In 2018, he bought Harvest Hosts from the Greenes with the goal of bringing exponential growth to the company (they've since added a golf course component to the program) and increasing the user-friendliness of the platform. Harvest Hosts now enjoys a fully revamped website and a beautiful, easy-to-use app available to both iPhones and Android phones. And, the Hollands are constantly adding new locations and features to make the membership even more diverse and user-friendly, always with RVers in mind.
Maximize Membership with Harvest Hosts App
With the program more technologically supported than ever before — thanks in large part to user feedback — the latest update to the Harvest Hosts app makes it even easier to plan the perfect RV adventure. There are a few features worth pointing out: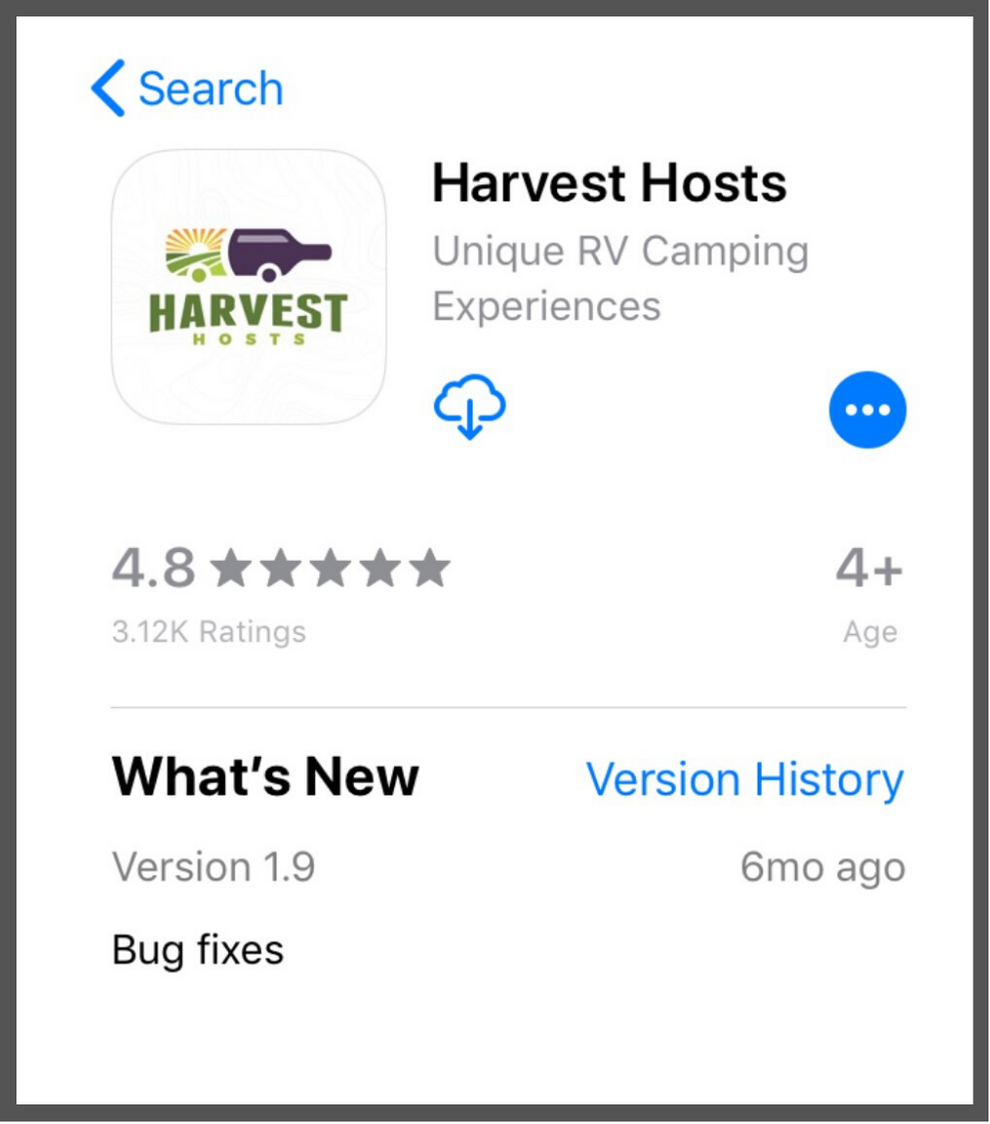 Select Hosts By Location
You can easily find hosts by route, state/province or region, and by specific locations (e.g., landmarks or specific cities). This five-star app really shines in its new filtering options, especially in planning stops along your route. This filter allows you to enter the mile range you're willing to detour from your path to visit a Harvest Host — solving a common complaint that some hosts were further away from main routes than anticipated.
Select Hosts By Category
You can also take advantage of preference filters, letting you only see hosts in any combination of the five main host categories: wineries, farms, unique attractions, breweries and distilleries, and the more recently added golf courses and country clubs. And, you can identify which hosts are pet-friendly (approximately 90% are), or which ones allow for larger rigs (about 80% do).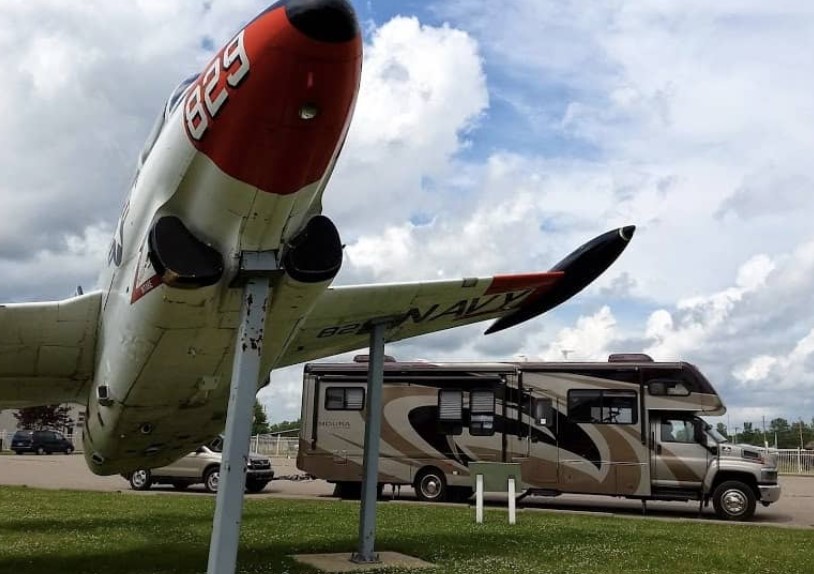 View & Save Host Information
Once you make your selection, you simply tap the host's icon to get a preview of their location with photos, a short description, and contact information. You can also save hosts to a general list or to a specific trip you're planning.
3 Can't-Miss Host Hot Spots
With so many unique locations to choose from, it's hard to go wrong with any Harvest Host location. It just depends on what part of the country you're in. Here are three of our favorites:
Brew up good times in Maine
Boothbay Craft Brewery & Tavern
Boothbay, ME
https://www.boothbaycraftbrewery.com/
Experience the quintessential Maine vacation on the grounds of the Boothbay Craft Brewery, 5 minutes from downtown Boothbay Harbor.
Produce fun memories in South Carolina

Whippoorwill Farms
Ridgeland, SC
https://whippoorwillfarmssc.com/
Enjoy organic produce and farmed and "forested" meat products lovingly raised by hosts James and Marissa Young, and their young daughter, Ellie.
Adore the alpacas in Montana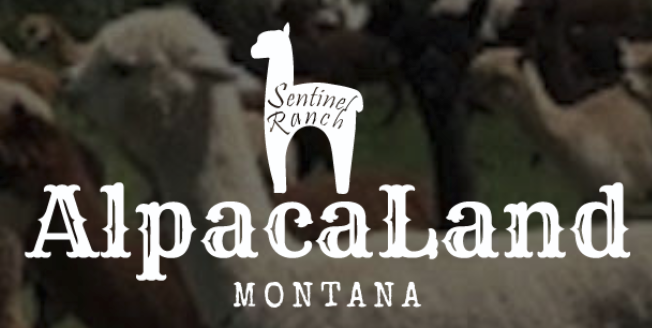 Sentinel Ranch Alpacas
Belgrade, MT
https://sentinelranchalpacas.com/
Hand-feed and pet the alpacas on the fun tours offered by owners Nathaniel and Anne Gullion at this peaceful Montana ranch.
What Campers and Hosts Are Saying About Harvest Hosts
"We've been members for more than two years. We've stayed with over a dozen hosts, including wineries, farms, golf courses, and stores. Every host has been amazingly friendly and honestly happy we're there. Each spot is unique and offers different setup locations as well as products to purchase. One winery we went to was having a huge celebration with live music and food, and they invited us in like old friends. We highly recommend Harvest Hosts!" ~ T.H.
"We didn't know what to expect when we joined as Harvest Hosts. But now we couldn't be happier. The guests we see are kind, engaged and thoughtful. We have hosted over 100 RV's at our ranch, and every group has left with big smiles and products from our tasting room, creating a considerable boost in our annual sales." ~ Christian Ahlmann, Six Sigma Ranch and Winery
"I can't say enough about Harvest Hosts, y'all! If you own an RV, I highly recommend joining. This is our second Harvest Hosts spot and today we're heading to our third. What's not to love about free overnight parking in exchange for supporting small business?!" ~ B.D.
"We have met people and have had wonderful conversations with people from all over the country due to Harvest Hosts. Camping and RVing is truly a social network that we never knew existed before our commitment to Harvest Hosts." ~ Kristi Juniper, Vermilion Valley Vineyards
Plus, just watch this short video made by perpetual travelers and documentarians Jason and Nikki Wynn and tell us you're not ready to join — either as a camper or host!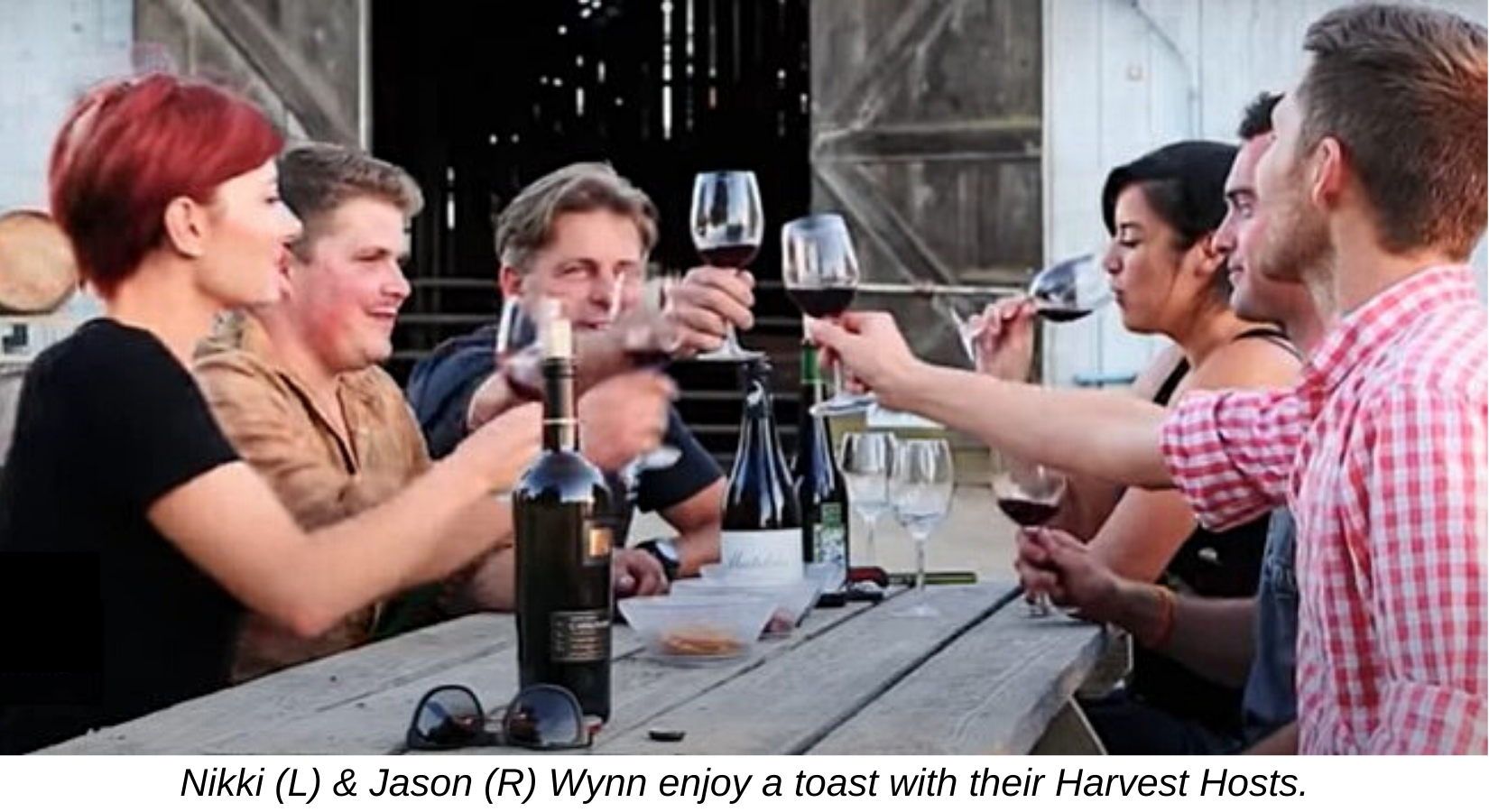 Come Home To Carefree Covered RV Storage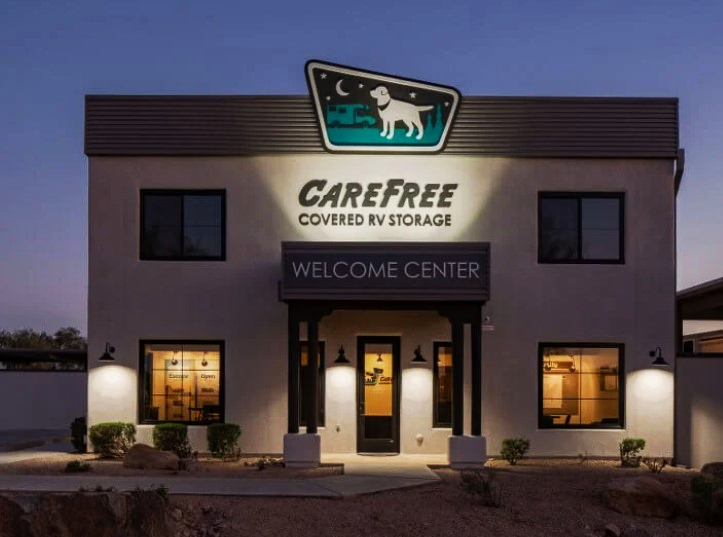 To help plan your next RV adventure, visit our favorite RVing websites for inspiration, rentals, gear, and information — like Outdoorsy, Camping World, and Harvest Hosts. RVShare, GoRVing, and RVLifestyle are also excellent resources.
Between adventures, Carefree Covered RV Storage here in Apache Junction offers safe and secure covered storage near you for your RV, boat, or trailer storage needs. We understand what your vehicle means to you. It's a big investment and a cherished memory maker, and our on-site managers treat it like our own.
Check out our facility video and tour, then stop by and we'll get your rig set up. When you store your RV with us, you'll enjoy secure, quality covered RV storage with our 42-camera video surveillance, along with 365-day automated access with our phone gate app, charging outlets, free wifi, and free self RV wash and sewer dump. We've even got complimentary bags of ice! Also need a storage unit for additional small recreational toys, equipment, and supplies? We've got them!
At Carefree Covered RV Storage, you're guaranteed peace of mind, protection, and personalized, old-fashioned service. We make it easy for you to rent and make payments online, maintain your vehicle, and get on the road — so that you can keep living the carefree RV life!