These RV campgrounds in Arizona are must-add stops to your next vacation itinerary!
Looking for a last-minute escape? Dying to get away from the grind? Lucky for you, Arizona is home to numerous campgrounds and RV parks that will get you back in touch with nature — some just an hour or so from the nearest big city. The best part? "Camping" can be whatever you want it to be, from a full electric hookup for your RV to a tiny tent in a pine forest. Here are just a few of our favorite camping destinations in Arizona: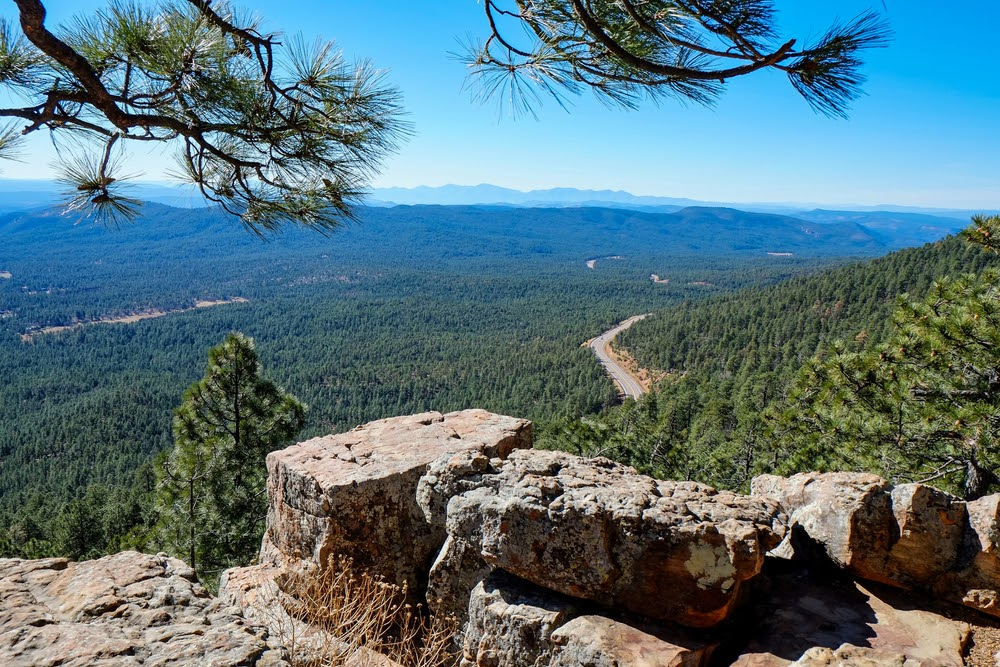 Recommended for: Equestrians, rock climbers, hunters, stargazers
This campground is one of the closest to the absolutely spectacular Mogollon Rim. The Rim boasts a 2,000-foot plummet (watch your step!) and scenery of both desert and pine trees. What is it? Well, it's a geological must-see, with sedimentary, volcanic, and metamorphic rock specimens that date back to the earliest days of earth, preceding human existence. The Mogollon Rim campground is a stone's throw away from horseback riding, rock-climbing, and fishing — there's something for everyone in this area.
According to one happy visitor, "The campground is very well maintained. The host is very pleasant and makes sure everyone is doing ok. There are trails that will lead you to awesome views from the Rim."
Another agreed, "Good, clean, and quiet camping with a great view of the Milky Way at night. A short walk from the campground leads to a stunning view of the Rim."
Recommended for: Boaters, hikers, fishing fanatics, wildlife lovers
Not far from Mogollon, Canyon Point offers camping at every level: tents, trailers, and RVs. It's a good-sized campground, with more than 110 units (32 of which have electrical hookups). Got a family reunion coming up? Canyon Point even has five huge double sites that accommodate up to 16 people in each. There's also a big group site (up to 55 people). Nature lovers will enjoy the free interpretive nature programs (available to private groups). Nearby is Willow Springs Lake, a popular destination for fishing and boating, nestled within the confines of a ponderosa pine forest. And the Sinkhole and Back Alley Trails lead hikers to a sinkhole and sweeping vista at the edge of the Mogollon Rim. In short? Bring your camera.
One visitor said: "Great place to stay. [The managers] go out of their way to make it a pleasant stay...We were brought out of a sound sleep by the bugle of a bull elk that sounded like he was just outside of our tent."
Recommended for: National Park lovers, hikers, photographers
The Grand Canyon is a perennial bucket list destination. One of the Seven Natural Wonders of the World, it's visited by almost 5 million visitors each year, thanks to its knock-your-socks-off scenery. The Mather Campground is just a mile from the rim of the canyon, so it's a no-brainer as far as we're concerned. A larger campground, Mather hosts 327 sites. Campsites offer a fire ring with a cooking grate, picnic table, and room for up to three tents. Dump station available at no cost, but no hookups (check out Trailer Village next to Mather if you're a bigger RV and need electricity).
One visitor had this to say: "Staying at the Grand Canyon on a budget can be hard, but if you camp at Mather Campground, it's easier to save some money for those nifty souvenirs. The camp was great, every site seemed to have plenty of space, and your neighbors were not so close."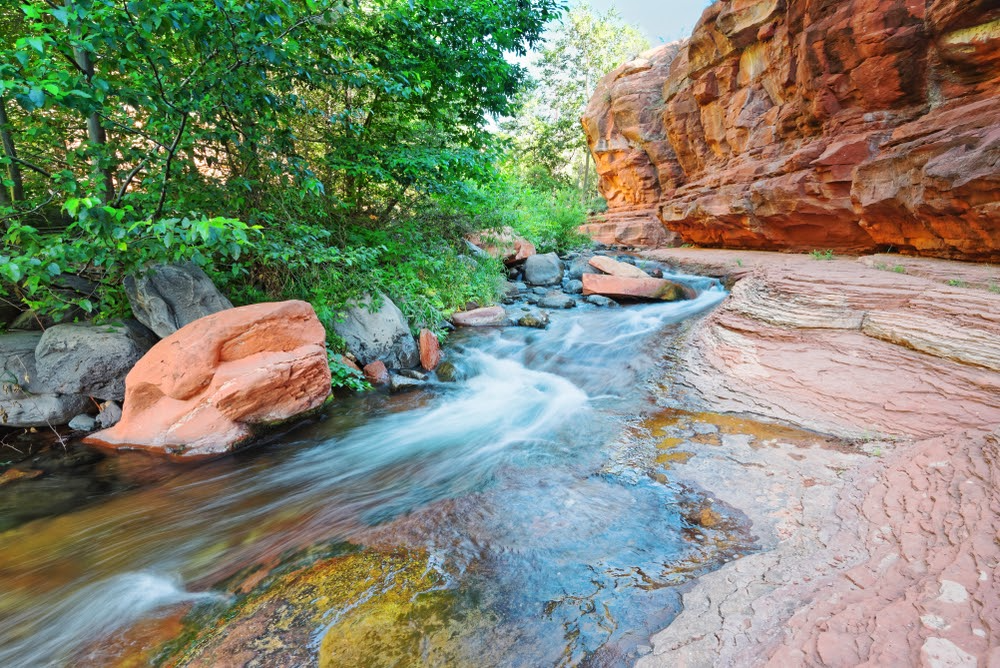 Recommended for: Mountain bikers, hikers, trout-seekers
This serene, shady park is situated next to beautiful Oak Creek, which is clean enough to swim in. Hiking and mountain biking trails lead from the sycamore- and cottonwood-studded park. Culture lovers won't mind a stroll to art galleries, cafes, and shops while nature lovers stay back at the park, taking in the view. Dog-friendly Rancho Sedona is kept up beautifully and boasts big sites, clean facilities, volleyball, laundry, and free digital cable TV and wifi. Note: This is a no-tent zone, so if camping is your thing, you'll need to pitch your tent elsewhere in the area.
One reviewer said: "We were in Site 83, which has creek access. There was a beautiful view of the Red Mountains and rock formations. The sites were large, and hookups worked well. The drive on 179 is scenic."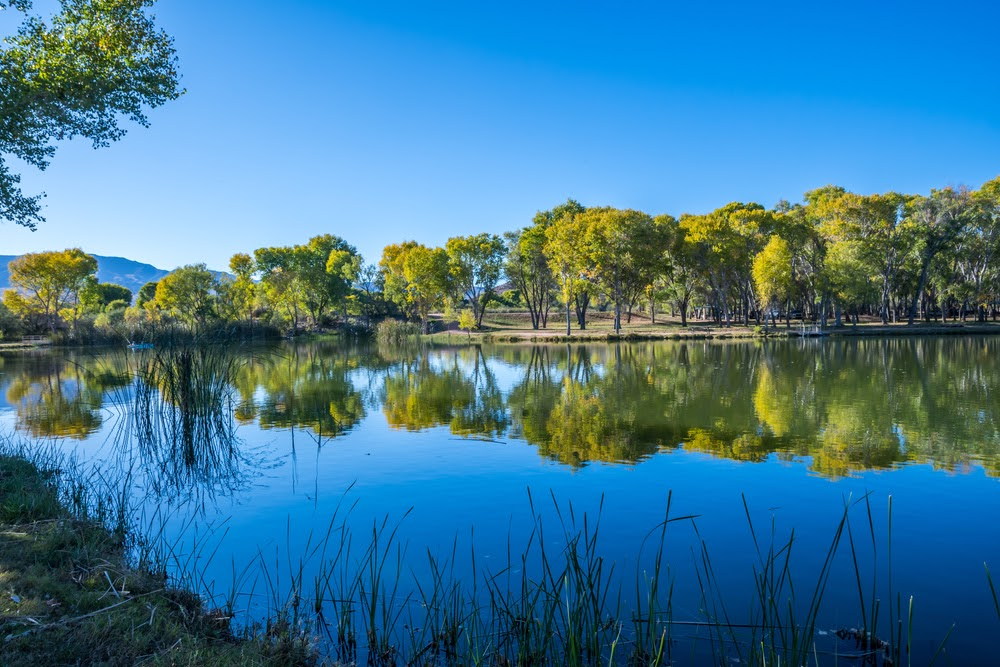 Recommended for: Hikers, cyclists
If you love the feel of small-town RV parks but want the big beauty of Northern Arizona, Rio Verde might be just the ticket. It's located on a hilltop in Cottonwood, only 15 minutes south of Sedona's majestic red rock landscape and just an hour and change southwest of Flagstaff. Pet-friendly and firepit-friendly, but tents are not allowed in the park, so you'll have to get your camping on a little farther into the wilderness. The hiking and cycling trails are terrific. Reservations are strongly recommended.
Rio Verde RV Park garners rave reviews from campers:
"We enjoyed the campground and its close proximity to downtown Cottonwood and Sedona. Lots of cycling (road and mountain bike)...right from the campground. Fantastic hiking nearby too."
"I loved every part of Rio Verde! Having a private site, a view of the river below, the quietness at night...I can't wait to go back!"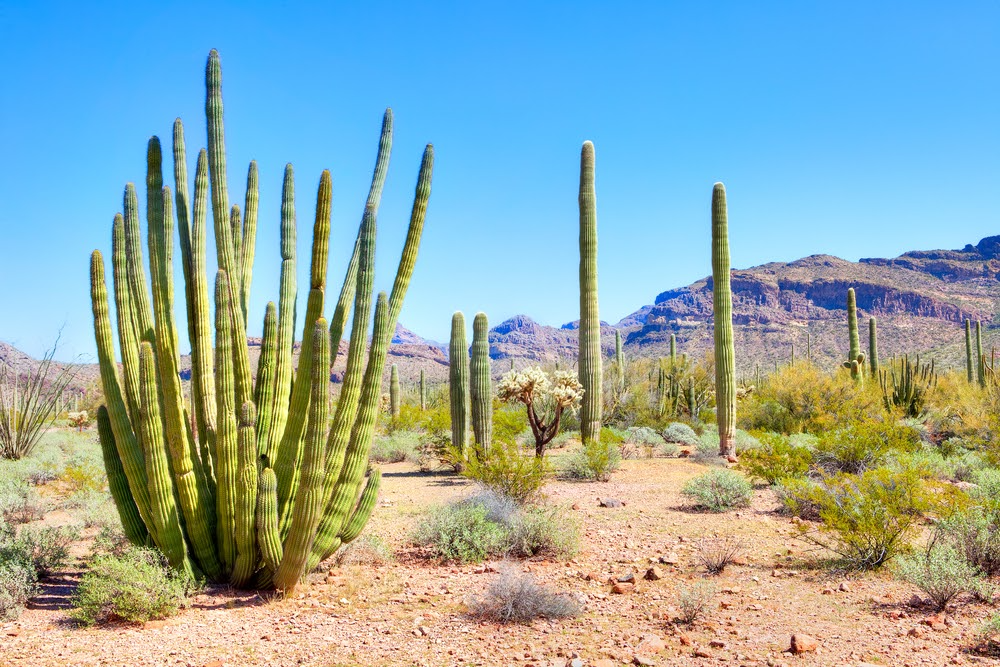 Recommended for: Desert lovers, botanists, sunbathers, birders
Southwest Arizona is home to the Organ Pipe Cactus National Monument, an epic landscape of cacti and desert animals that is stunning, particularly at sunset or sunrise. Just beyond the campground, miles of spectacular desert trails beckon. Take a compass, a map, and a huge water bottle, and you'll be set to hike off-trail through the local canyons.
So if the desert's calling you, Twin Peaks Campground is just two hours southwest of Phoenix. The campground takes reservations up to 12 months in advance. It's not fancy, but there are flush toilets and drinking water within the campground, and restrooms have running water and solar showers for the complete desert experience.
Twin Peaks likes to keep its campground as peaceful and natural as possible, so there are restrictions on generator use. Call ahead to inquire if you're a fan of your generator or power in general. Be warned: There are no electric hookups, nor are there water or sewer hookups. There is a dump station, however.
One camper enthused:
"Loved staying here, well-designed CG. Very impressed with "no generator" RV area, and limits (8-10 am, 4-6 pm). Beautiful views of unique landscape and assortment of cacti. Enjoyed the hike to Victoria Mine."
These are just a sampling of the RV camping Arizona has to offer — we're betting you have some favorites, too!


Come Home to Carefree Covered RV Storage
Now that you've added six more destinations to your bucket list, always remember that after exploring these incredible locations, you've got a secure and reliable facility for your rig upon return. So come home to Carefree Covered RV Storage for dependable and secure protection after hiking and swimming your way across Arizona.

Check out our facility video and tour, then stop by, and we'll get your rig set up. When you store your recreational vehicles with us, you'll enjoy secure, quality covered RV storage with our 42-camera video surveillance, along with 365-day automated access with our phone gate app, charging outlets, free wifi, and free self RV wash and sewer dump. We've even got complimentary bags of ice! Also need a storage unit for other small recreational toys, equipment, and supplies? We've got them!
At Carefree Covered RV Storage, you're guaranteed peace of mind, protection, and personalized, old-fashioned service. We make it easy for you to rent and make payments online, maintain your vehicle, and get on the road — so that you can keep living the carefree life. From our family at Carefree Covered RV Storage to yours, happy trails!