If you are thinking about buying an RV there are many questions you are probably asking yourself. What type of RV will fit my lifestyle? Will I need financing? What questions should I ask the salesperson? And of course, Should I buy NEW or USED?
With a wide variety of RV options available to you, buying used can be a smart decision. This option gets you what you are looking for at a cost that's more affordable than the price of a brand-new vehicle. However, there are many factors to consider when looking for a used RV. Asking certain questions pre-purchase can help prevent your exciting purchase from turning into one that leaves you with nothing more than frustration.
The first question that comes to mind is of course of how old is too old for a used RV? But if age is just a number, should you actually be asking how used is too used? While we agree that age can be an important factor it might not be the most important thing to consider. So, let's dive into the most important things to consider before you purchase a used RV or travel trailer.
The 10-Year Rule
If an RV is over 10 years old, you might find yourself running into issues staying at certain upscale RV parks. You could find yourself running into the "10 Year Rule". Though it may not be accurate all the time this rule is based on the assumption that an RV over 10 years old might be too weathered or worn. The heated debate of how this rule is applied to renovated, well maintained, or vintage RV's rages on.
Since we don't know when or if this rule will become a thing of the past, it's something to consider when purchasing an older RV. If you don't plan to stay at many RV parks this might not be a big factor for you, but you will want to keep in mind that some of your destinations might be limited by the age of your vehicle.
How well did the previous owner maintain the vehicle?
Outside of where you can camp with it, what makes and RV too old is more about the condition than the actual age of the vehicle. A vehicle that is 15 years old but well maintained can make a better investment than a 5-year-old vehicle that has been well abused.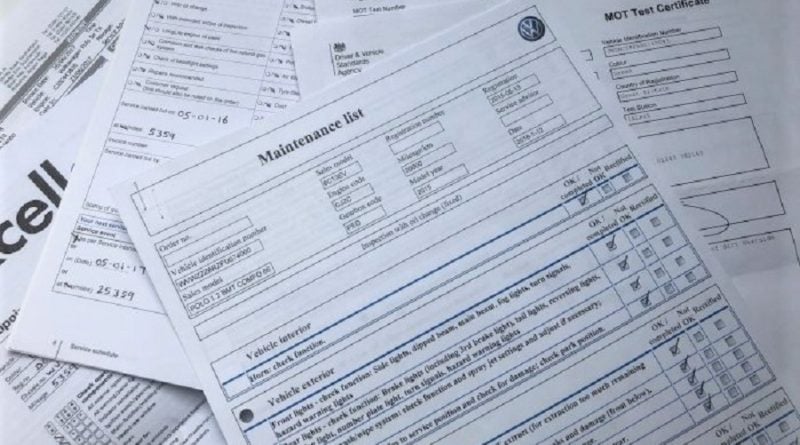 Maintenance Records
So how will you know? Just like buying a used car, you will want to see the maintenance records! These are the holy grail when purchasing a used RV and can clue you into if the RV has a history of damage or known issues.
If the previous owners have kept diligent records, you will be able to see that they have performed regular repairs and maintenance. This lets you know that they have been responsible in upkeeping their vehicle. Lack of records makes it very hard to verify if the necessary items have been neglected.
With an older RV you will want to verify if the maintenance milestones have been performed or if its something that you will need to prepare for in the future. Doing some research on the model you are interested in will help you discover what maintenance items SHOULD have been performed over time. Compare this to the previous owners' records.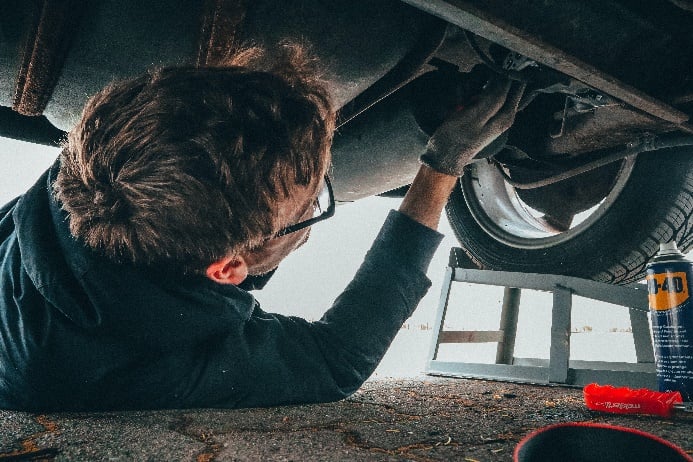 Hire a Pro
While you're doing your due diligence, we also recommend that you have your intended purchase inspected by a professional. This person will be able to spot any potential issues and provide you with a detailed report about the vehicle's current condition.
You will want to make sure that whomever you hire to inspect the vehicle is well versed in motorhome maintenance. A good place to look for these people is at an RV service center. Since they are not selling the vehicle to you, they will be able to give you more of an objective opinion as to the condition and integrity of the vehicle.
The pro you select will be able to check the mechanical aspects as well as notice things like water damage on the interior that might signal more significant issues. While it will generally cost you money to have an RV inspected, consider it a cost saver because it could prevent you from inadvertently buying a vehicle that ends up costing you much more down the road.
If you are purchasing from an RV dealer, rather than a private party they will likely have done their own inspection. While a dealer does have interest in selling you the vehicle that doesn't mean their inspection won't be meaningful. Ask them about their process and get as many details as you can. They should know all the ins and outs of the vehicle if they have inspected it thoroughly.
How often was it used?
High Mileage
Most people travel infrequently. In fact, the typical RV owner only goes camping about 3-4 times per year. This means that it is not unusual to find older RVs with low mileage numbers equivalent to about 4,500 miles/year.
The higher the miles on an RV the more wear and tear there will likely be on the vehicle. So, keeping an eye out for an RV that has less than the average mileage could be a better deal for you.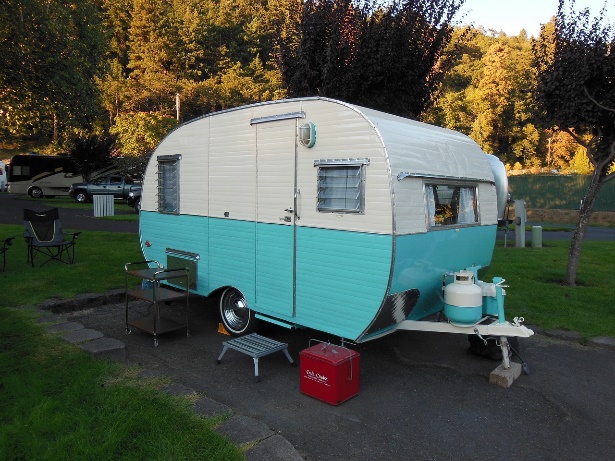 With an RV it's as simple as checking the odometer. Unfortunately, there is no real way to tell the mileage on a travel trailer. We recommend that you ask the owner about frequency of use. If you slip in questions about where they have traveled or what their favorite places to visit are you might be able to deduce how truthful their estimates have been.
You can also inquire about how many sets of tires they have put on their travel trailer. Were the tires replaced because they were worn out from use or just old and dry rotted from storage?
RV Storage Method
An RV or travel trailer will usually spend more time idle than in use. Where and how an RV is stored can significantly contribute to the condition of the vehicle. Ideally it will have been stored under a shelter at a covered storage facility.
The sun can bake decals until they are brittle, fade paint, damage curtains or awnings, and dry out tires causing rot. If you live in a rainy climate, you can experience equally damaging issues such as leaks, mildew, moss, or algae growth on the vehicle.
These factors can contribute to making an RV look far older than it actually is. Inquire with the owner of the vehicle how they have stored their RV over time. If they were not able to store it under cover, ask if they were regularly washed and waxed. This can help keep older RVs looking fresh and new.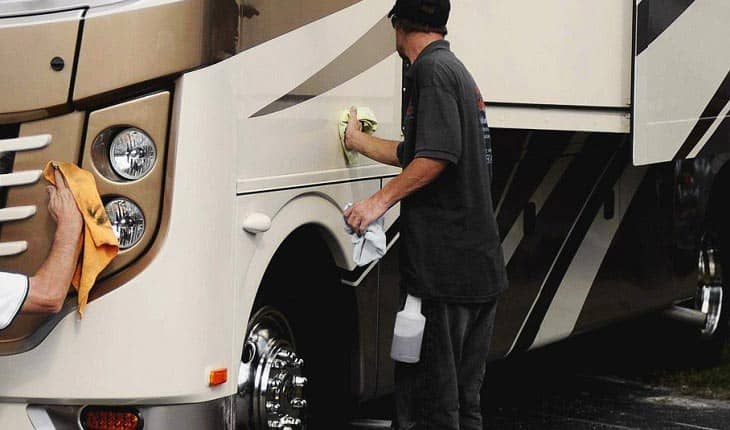 Just Remember
You should never judge a book by its cover and the same goes for a used RV. Now that you have some good questions to ask and things to keep an eye out for. You can begin your due diligence with more confidence. We hope that you find the perfect vehicle to make you a happy camper!
Come Home To Carefree Covered RV Storage
Once you've got the RV, we've got you covered (literally!) with a secure home base for your motorhome or travel trailer.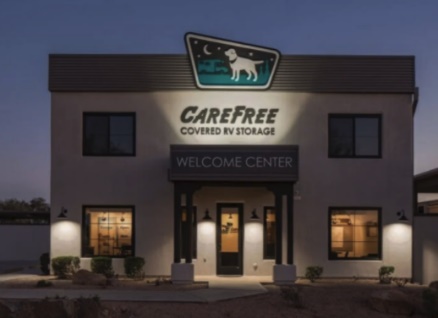 Our clients enjoy secure, quality covered RV storage with our 42-camera video surveillance, along with 365-day automated access with our phone gate app, charging outlets, free wifi, and free self RV wash and sewer dump. We've even got complimentary bags of ice! Also need a storage unit for additional small recreational toys, equipment, and supplies? We've got them!
At Carefree Covered RV Storage, you're guaranteed peace of mind, protection, and personalized, old-fashioned service. We make it easy for you to rent and make payments online, maintain your vehicle, and get on the road — so that you can keep living the carefree life!