It's that time of the year; a much-needed vacation has bid its call. The wind, the lakes, boats, and the open road calling for exploration … and anglers can't help saying no. The thrill of the chase, the rush of the catch, and the satisfaction of a hard-earned reward make it all worth it.
Packing fishing gear for an RV camping trip can be a bit tricky. With limited storage space and the need for specialized equipment, it can be tough to know where to start. This article will address storing fishing gear safely in an RV while saving space, starting with fishing rods and moving on to storage racks, tackle boxes, and all other fishing equipment.
Use a Carrying Case to Store Fishing Rods and Reels
Preparing for a fishing trip on the go can be a hassle but fear not! The solution lies in rod-carrying cases, perfect for adventurous anglers. These cases provide safety for fishing gear, making it a breeze to store rods in an RV as travelers make their way to their destination.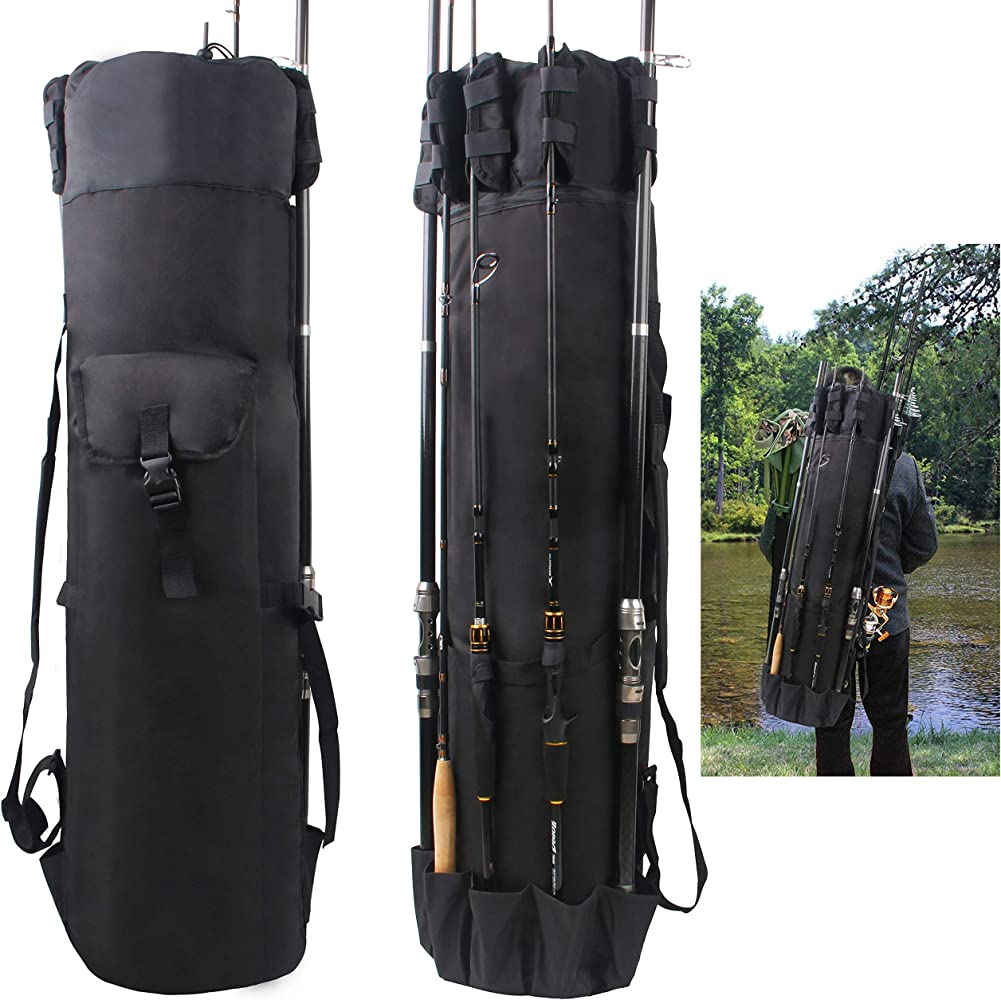 Equipped with ample compartments, rod-carrying cases can easily store a variety of rods and reels. They come in various materials and are built to last, being waterproof and durable. Additionally, these cases' portable and compact design means they can easily fit inside an RV, making them an ideal storage solution for all fishing enthusiasts.
Don't Pass Up the Pass-Through Storage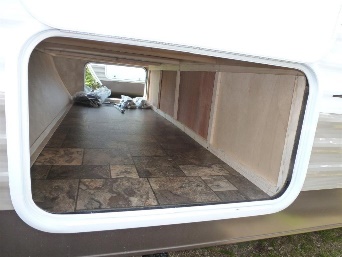 While a standard RV can do the job, a better-equipped one is perfect for fishing trips. The pass-through storage feature is a game-changer for storing fishing gear. An RV with built-in pass-through storage offers ample space to store fishing rods of varying sizes, ensuring anglers never compromise on the number of rods they bring on their trip.
No need to worry about taking out rods when heading out; The pass-through storage allows easy access on both sides of the RV. It also has extra space for tackle boxes, assisting small accessories, and freezers.
Install a Rod Holder Storage Rack
Anglers can mount rod holder storage racks in their vehicle according to their preferred taste, horizontally or vertically. These racks can be installed in multiple ways, even on a ceiling or a wall, and some anglers go as far as to place them on a window.
Depending on the size of the vehicle, a rack can safely store rods, reels, nets, and oars. We advise anglers to mount these racks in pass-through storage; this allows for accessibility, and an angler can examine their tools easily.
Use Your Shower When You're Not Showering
With room for creativity, a new trend among anglers and fishers is to occupy the shower with gear until it is time for a quick RV shower. However, storing these rods in the shower makes them prone to break loose and fall. Anglers are now using what is known as a milk crate storage system; a 13 by 13-inch crate can be installed and fits easily into the shower floor. On the edges of this crate, rod holders secure the fishing rods. The extra space within the crate is used to store pliers, knives, lures, and fishing nets.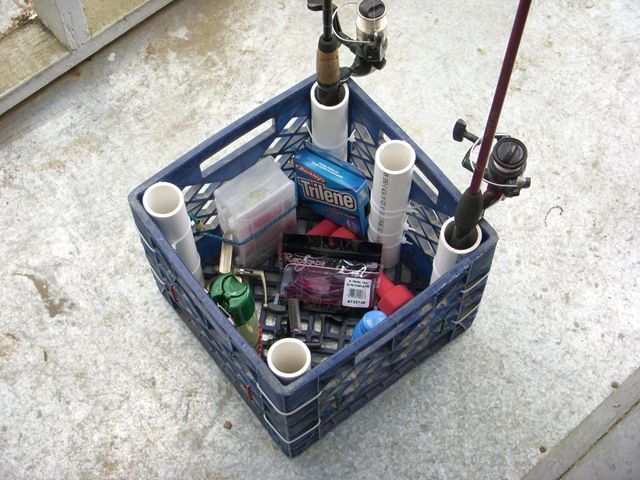 Some kits have a complete set of gear pouches, numerous rod holders, and a crate. It is a good choice because anglers can store a tackle box, waders, and fishing boots using the milk crate. We also recommend leaving extra space for an assisting small accessories box.
Upon arrival, anglers are ready to fish easily; they pick up that crate and get on the move.
Travel Light with a Telescopic Fishing Rod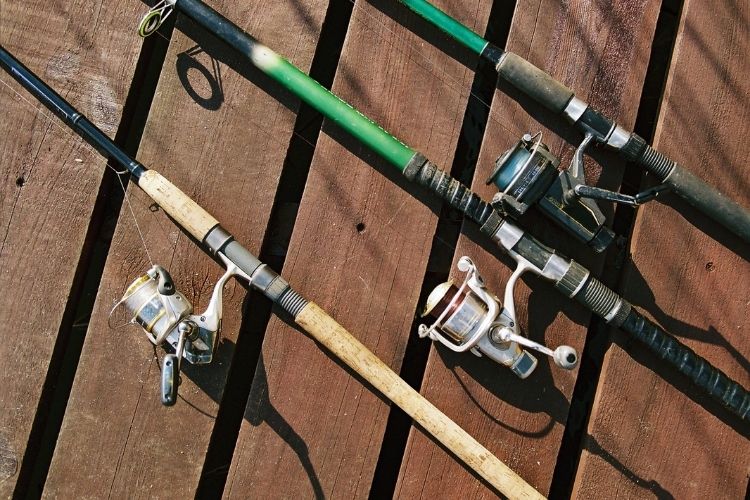 Classics never die, but sometimes exploring new options can prove worthwhile. In plain terms, a telescopic fishing rod is a rod that can be easily dismantled to transport easily and use conveniently. When dismantled, a telescopic fishing rod will measure about a foot and a half in total length. This rod's size is designed to make these rods appropriate for fishing travels and camping trips.
Some of the great advantages to telescopic fishing rods are:
Portable

: a telescopic rod is easy to pack and can be shaped smaller for easy storage. Fitting into a backpack or a tackle box is a great choice for long travels.

Foldable

: unlike typical fishing rods, this rod can be folded into a smaller size. And a major perk is that when folded, these rods reduce the risk of damage by minimizing snapping or breakage in the rod.

Affordable

: with all these perks, an angler can reduce costs. A telescopic rod costs less than a classical fishing rod.

Durable

: even though a telescopic rod folds, it is less likely to break. Telescopic rods are tough to break due to the equal weight distribution throughout the sections, which sustains the strength of the fishing rod.


Have a Box for Small Accessories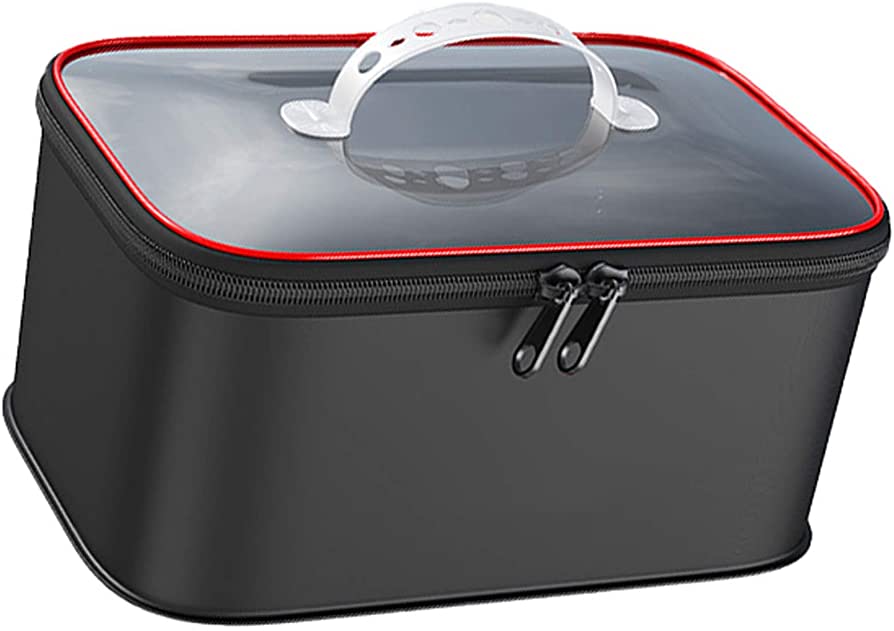 Unlike the tackle box, a small accessories box organizes different items. Though called accessories, they hold an important role in fishing. An angler relies heavily on these items, such as fishing pliers, lip grippers, fishing knives, fishing bags, head torches, fishing lights, fishing attractants, and scents. Properly storing this equipment is crucial to prevent damage while on the road.
Having a small accessories box is a great way to store these items hidden safely from kids and save some extra space storage. It is also perfect for storing gloves, hats, flashlights, and anti-reflective polarized sunglasses, as you wouldn't want your eyes to get hazy during the outing, so an assisting small accessories box is the perfect place to pack your must-haves.
Keep it Tidy with a Tackle Box
Hooks, lures, and so much more to detail with, such gear can be troublesome. Razor-sharp and pointy, if lying loose, could be dangerous when falling into the wrong hands not to mention while out on the water on a boat. Keep things clean and tidy to spare anglers from getting their hooks tangled up; we suggest packing a tackle box.
From pliers and lures to triple-edged hooks, a tackle box is the perfect storage space to keep these tackles organized and safely tucked away from kids. It is also designed to store sinkers and weights. Some tackle boxes can be wooden, others are metal, and new ones come in different materials. When shopping for a tackle box, ensure it has all the compartments, dividers, and latches to store away from sight.
Remember to organize your equipment and count the quantity to see what box has enough space to store these items: spinners, spoons, extra line, and bobbers.
What to Do with Your Catch
Returning home with a big trophy is quite an achievement but storing that trophy can be quite a problem. While many anglers opt for a standard cooler suitable for smaller catches, it may not provide sufficient space for larger ones. In this case, an RV refrigerator is useful.
Storing the fish in a refrigerator will keep it cool and safe during the home trip. Another wonderful idea is to expand the trip and have a camping night with the right outdoor grill or simply by using the RV's kitchen equipment; folks can cook that fish and have a wonderful fresh meal underneath the sparkling night sky. Such nights are a satisfying way to end a long day of fishing.
Come Home to Carefree Covered RV Storage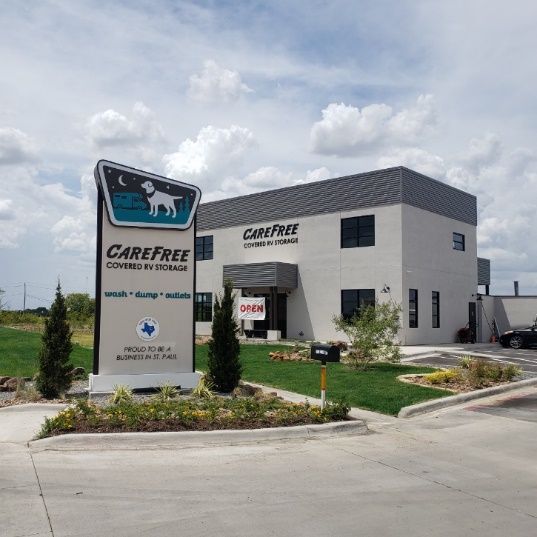 If at the end of your RV fishing excursion, or the end of fishing seasoning, you need a safe and secure place with a lot of amenities to store your boat, trailer or RV, Carefree Covered RV Storage has you covered.
At Carefree Covered RV Storage, you're guaranteed peace of mind, protection, and personalized, old-fashioned service. Check out a live tour on our YouTube channel or stop by and meet one of our knowledgeable and helpful managers who can help you find the right space for your recreational vehicle. We make it easy for you to rent and make payments online, maintain your boat or vehicle, and get outside to the great outdoors — so that you can keep living the carefree life.