Finding the perfect RV was just the beginning — outfitting your recreational vehicle can be an even more daunting challenge. Most RVs come with accessories packages, but the fact is, those starter kits are rarely the items you need or want the most. Your RV is your home away from home, your front seat to cross-country adventure. It makes sense to kit your vehicle with the kind of trusty essentials and attractive amenities you enjoy at home.
Start With the Basics: RV Outfitting Essentials
Decorating an RV is lots of fun, but it's wise to make sure your RV is outfitted properly, with all the safety and maintenance equipment you could possibly need on the road. Your RV needs quite a bit of gear to do its job as your home on the road. You might be tempted to cut corners on these, as RV equipment, like everything else, has become pricier. But items like water and sewer hoses, surge protectors, and tools need to be reliable, or they'll put you and your family at risk. Don't cut corners with key equipment for the RV — quality products will save you plenty of money and headaches in the long run.
You'll definitely want a top-quality drinking/fresh water hose to keep your RV crew healthy and happy, as well as a sewer hose, disposable gloves, and hand sanitizer for dumping days.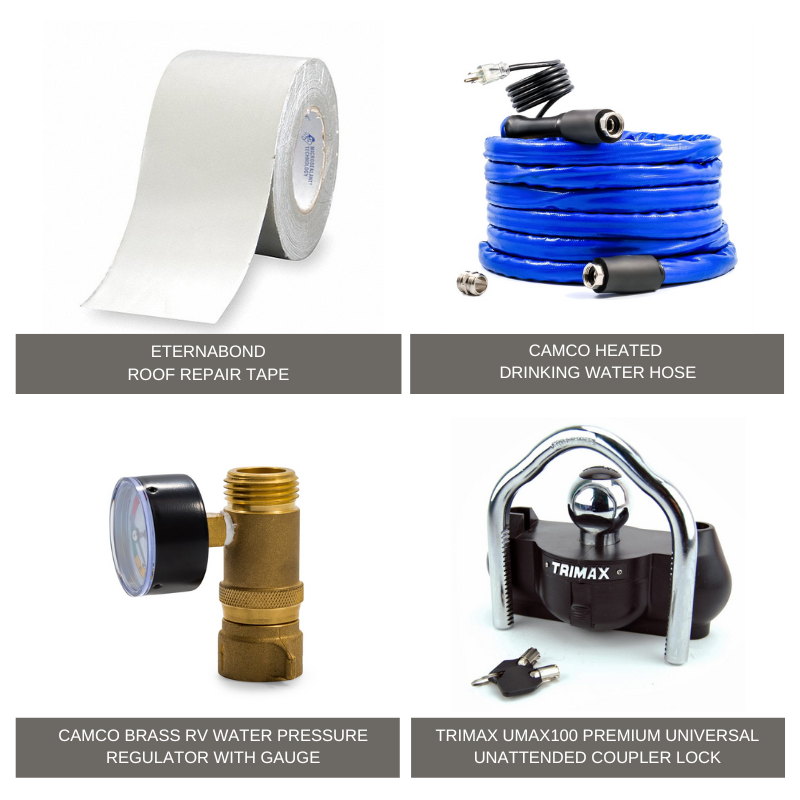 And make sure you've got plenty of RV-friendly toilet paper on hand! Other essentials include a water pressure regulator and quality water filter. While not essential, it's nice to have a faucet cover, black tank flush hose, a water splitter, and a heated hose for cold weather trips.
A solid toolset, including pliers and screwdrivers, is smart to keep onboard. A shovel can also come in handy. We also recommend roof repair items because you never know when you're going to miss that vehicle height warning sign. Eternabond tape, a cordless drill with stabilizer, a caulking gun, a utility knife, and a ladder are all important items to have on hand because RV travel can be unpredictable. It's always best to be prepared for anything when you're on the road.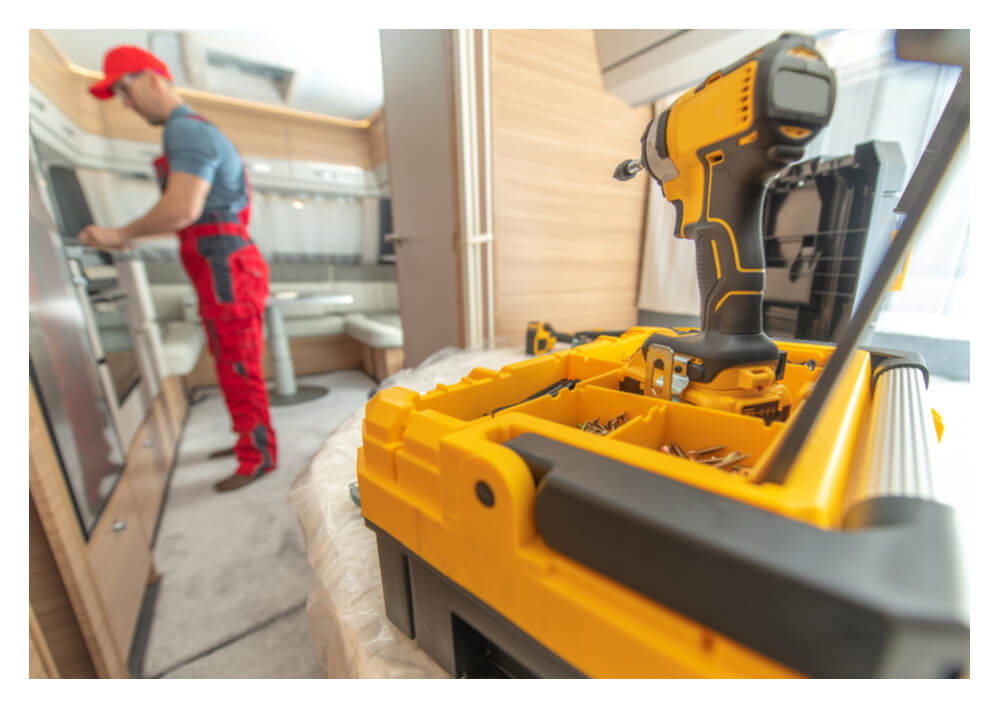 Another thing to consider is your RV posse's specific needs. If you like to camp for a while in one place, you might need chocks, leveling blocks, and a level. Hitch and coupler locks are worth thinking about, too.
Smart electrical items include surge protectors and locks, as well as extension cords and adaptors/converters, especially if your RV crew uses a lot of power. Upgraded wifi is a good idea if you work while on the road or if you enjoy streaming the newest entertainment from your own comfy home on wheels.
What's Your RV Style: Decorating Your Rig
Speaking of comfy, is your RV more of a place to crash after a day of adventures or a place to cozy up? Maybe your vehicle is a happy mix of both. Decide on what kind of atmosphere feels just right. Pinterest has loads of inspiration for RV and camping decor.
Unlike essential items like hoses and sewer kits, RV decor can be whatever you want. Lean into any theme you like — there's no right or wrong way to deck out your recreational vehicle. Short on inspiration? We've got some decorating ideas to get you started!
If you park for a while at an RV resort or campground, you can create your own oasis by setting a scene you'll love to come back to every evening. Lightweight camp and patio furniture provide a welcome spot to kick back and relish a warm evening.
Weather-resistant pillows, cushions, and dog beds are also great buys for RV outdoor decor. Solar or electric string cafe lights lend a magical ambience to your home base, as do solar garden lights. Fun, colorful RV signs punch up the personality of your vehicle's interior or exterior, and step covers also add a bit of color and texture for added you-niqueness.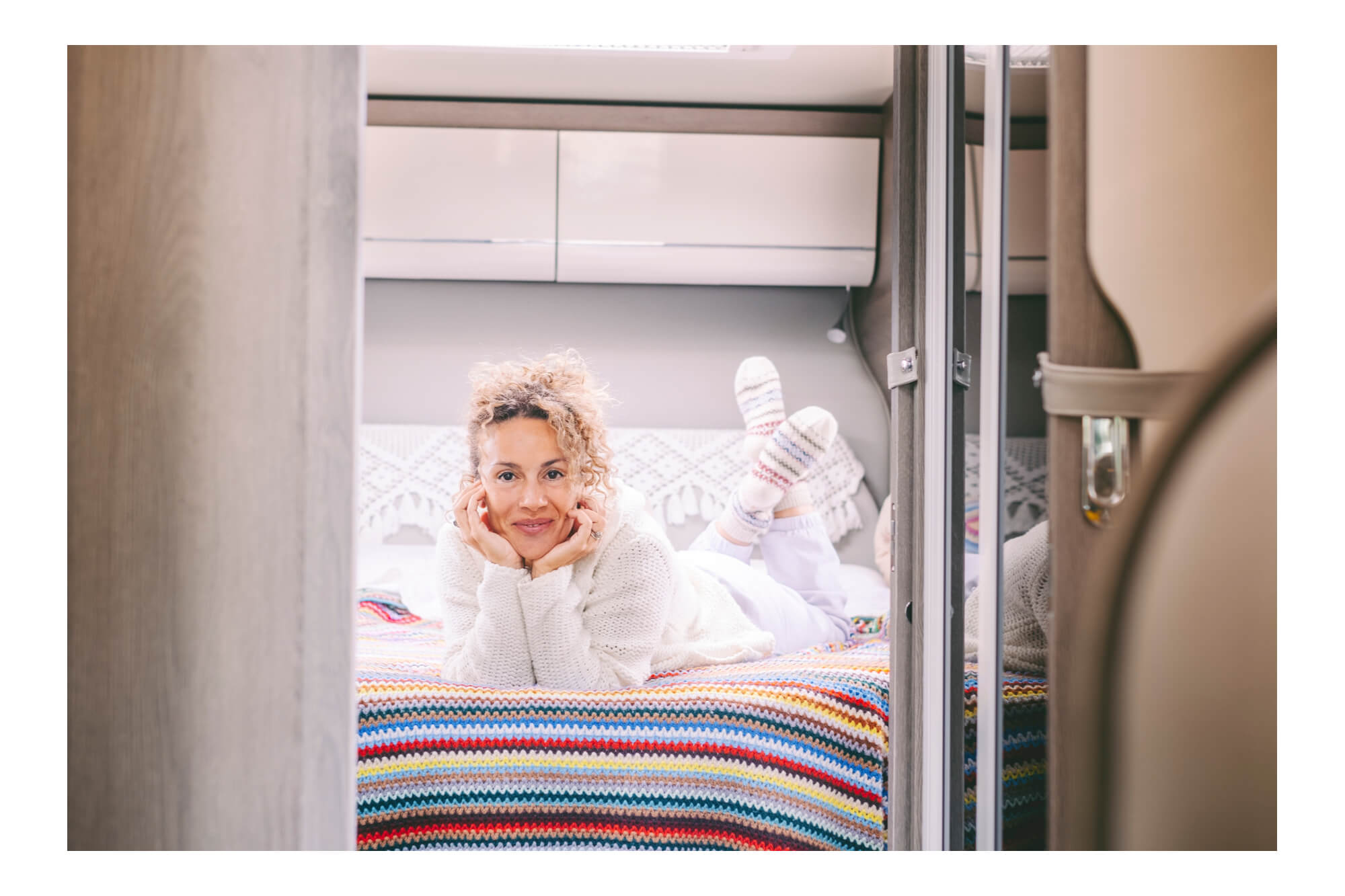 If you are always on the move, you'll want to concentrate on interior decor you can enjoy while on the road. The usual RV doesn't have much in the way of luxe design, but there are plenty of decor hacks that will enhance your RV interior and lighten the vibe.
Try peel and stick tiles to upgrade your RV backsplash or bathroom. They are easy to install and come in a fantastic selection of colors to fit any theme. Peel and stick wallpaper spruces up dull RV walls and catches the eye. Replacing worn hardware like pulls and knobs makes your RV feel new again. And if you hate the look of your RV range top and need a little extra prep space, consider this handy dandy cutting board that hides your burners when they're not in use.
Bedside caddies like this one make sense on the road and at home. Floating shelves with a front rail are also a must-have for secure storage in your recreational vehicle. A magnetic knife rack and a spice rack not only look great while organizing your belongings, but they also make RV cuisine a lot simpler.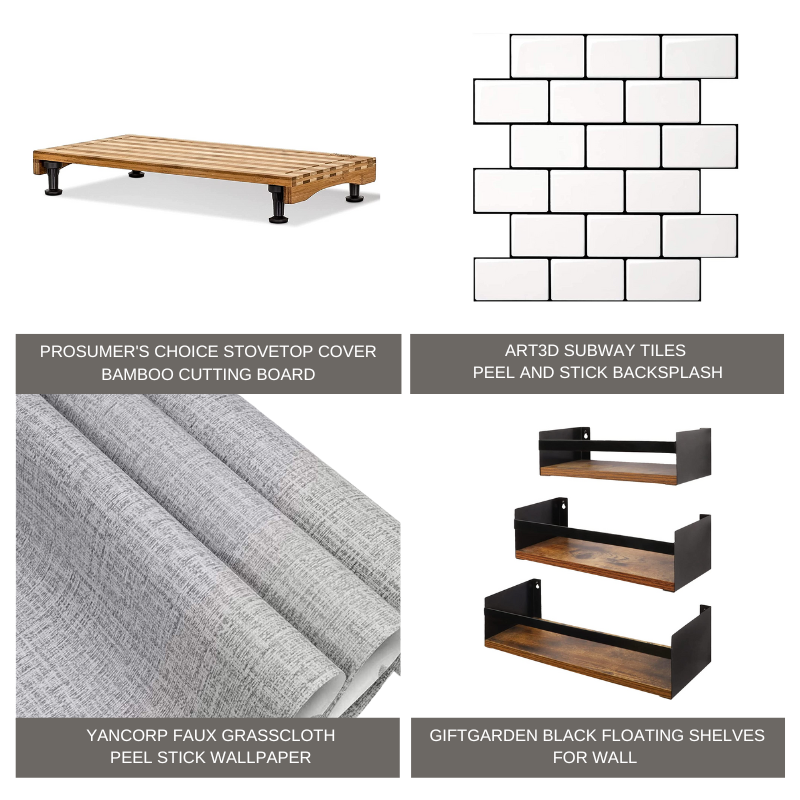 Where to Outfit Your RV
Our favorite place to shop for RV essentials is Camping World, a comprehensive site for outfitting your recreational vehicle. If you can't find a brick-and-mortar Camping World near you, no problem: the website is easy to shop on and has everything you could possibly need, plus helpful, informative customer reviews and real RV-life hacks for making the most out of each product.
Other smart places to shop for RV items and decor include Amazon and Wayfair. They have pretty much anything you could need to feather your nest on wheels.
Come Home to Carefree Covered RV Storage
Outfitting your RV won't happen overnight, so be sure to prioritize the essentials. Finding your RV personality is fun in the short term and immensely beneficial to your well-being in the long run. So get inspired and get going on to your next adventure, fully prepared for any roadblocks and soaring in style.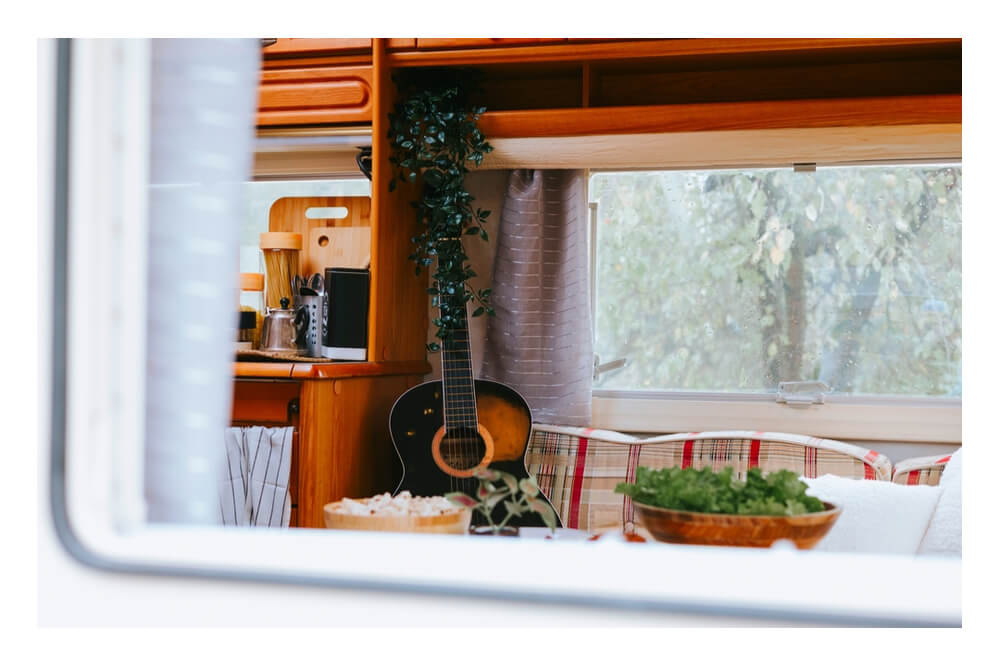 When you store your recreational vehicles with us, you'll enjoy secure, quality covered RV storage with our 42-camera video surveillance, along with 365-day automated access with our phone gate app, charging outlets, free wifi, and free self RV wash and sewer dump.
We've even got complimentary bags of ice! Also need a storage unit for other small recreational toys, equipment, and supplies? We've got them! We're always here for our customers at Carefree Covered RV Storage. Check out our facility video and tour, then stop by, and we'll get your rig set up.
At Carefree Covered RV Storage, you're guaranteed peace of mind, protection, and personalized, old-fashioned service. We make it easy for you to rent and make payments online, maintain your vehicle, and get on the road — so that you can keep living the carefree life.