We love our RVs here in America — but how many of us know exactly what we need when it comes to insuring our recreational vehicles? Getting the right coverage for your motorhome or travel trailer is just as important as choosing the right vehicle for your adventures. Here at Carefree Covered RV Storage, we've learned a thing or two along the way about RV insurance. So we've compiled an RV Insurance 101 guide with answers to some of the questions we hear most often from our customers. If you're feeling a little uncertain about your coverage options, you've come to the right place!
The RV industry — unlike most other industries — was booming during the COVID pandemic. All those social distancing measures and travel restrictions led to more Americans than ever turning to RV adventures for vacation fun. In fact, 2021 was a banner year for recreational vehicles: The RV Industry Association determined that in 2021, there were more than 600,000 RV shipments. That's almost 20 percent over 2017's record year when more than 500,000 RVs shipped.
"The demand for RVs has been amplified over the past two years…our manufacturers and suppliers are rising to meet these challenges, building a record 600,000 RVs this past year," RV Industry Association President & CEO Craig Kirby said. That's a lot of RVs in need of insurance!
Why is RV insurance so important?
Considering that small camping trailers can come with price tags of $10k and up — and luxury RVs can easily cost half a million dollars and more — skimping on RV insurance is never a smart move.
Making sure your RV investment is well insured is essential. As David Russell of Nationwide Insurance explains, "The RV is potentially your largest physical asset, in many cases worth as much, if not more, than a primary residence."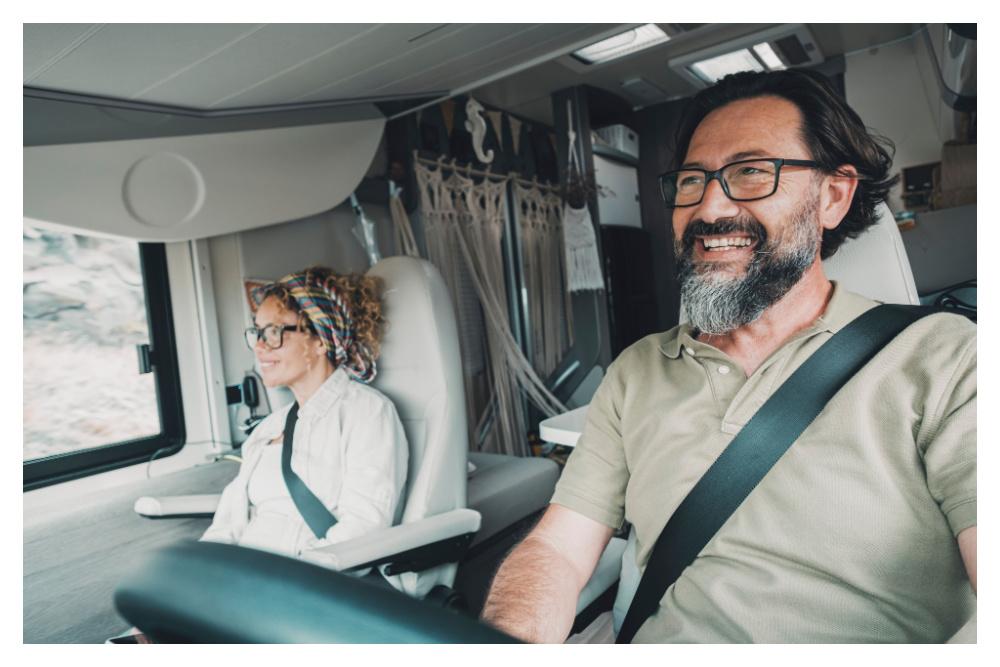 Do I really need RV insurance if I have an auto policy? Can't I add my RV to that?
That depends. Your auto policy may indeed cover your RV — but likely only if your recreational vehicle is towed. That means campers, travel trailers, mini-caravans, teardrop campers, etc. If you're driving a motorized RV, you'll almost definitely need a separate, specialized policy.
What's different about an RV-specific insurance policy?
Motorized RV insurance provides far better coverage and protection than your basic auto insurance policy. For instance, you'll need an RV insurance policy to get liability coverage for a motorhome. Why? A motorized RV can create a huge amount of destruction and damage — so it's smart to consider your liability coverage options carefully.
What's the best RV insurance company to use?
You've got quite a few options for RV insurance, so be sure to get estimates from at least four or five companies before you lock down a policy. It's also a good idea to check the insurance requirements of your home state when it comes to both motorized and towed RVs. If you're happy with your current auto insurance company, it's worth asking to see if they might offer RV-specific insurance — and if they might entertain an established-client discount for your motorhome coverage.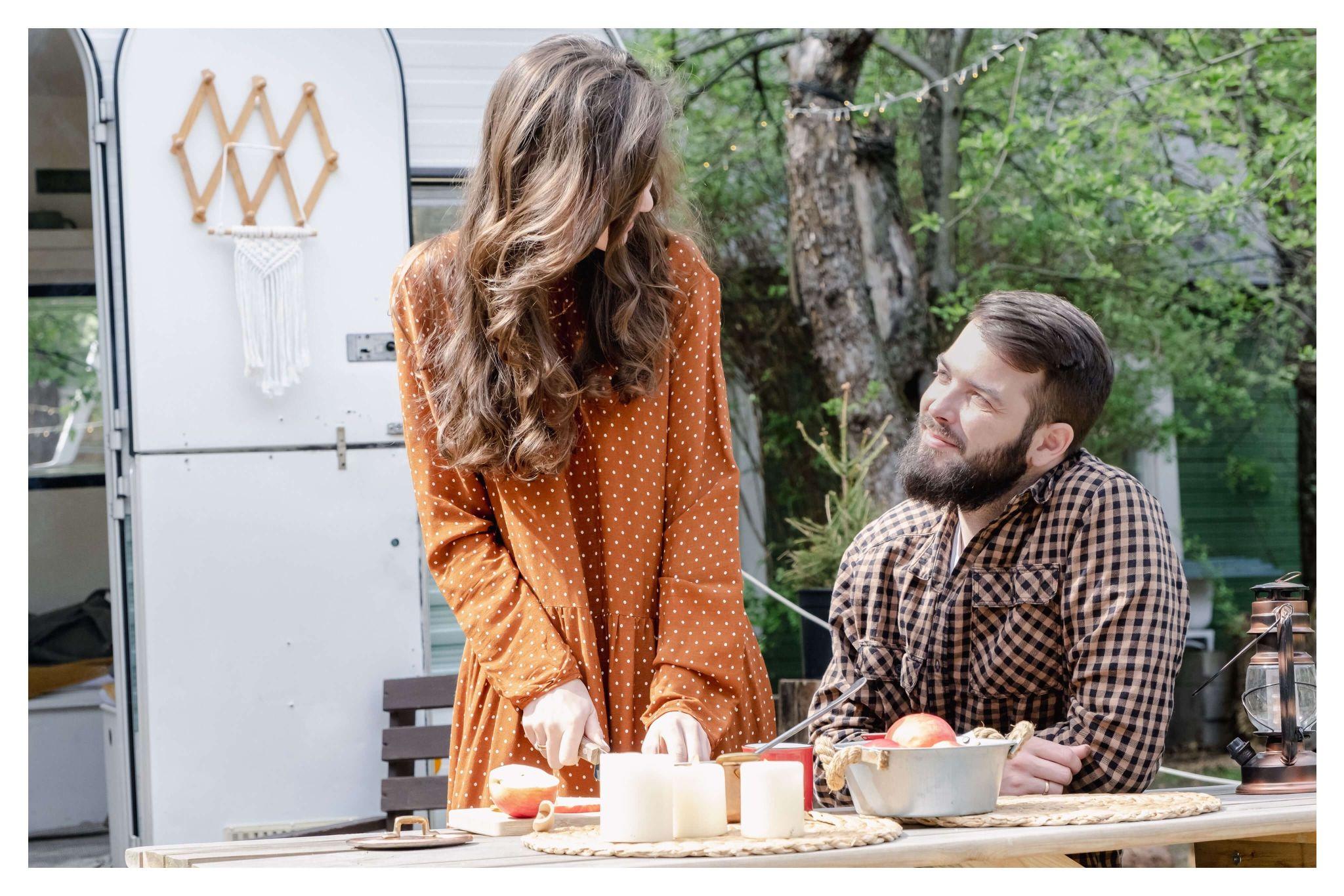 What should my RV policy cover?
An RV policy — like an auto policy — should provide collision, liability, and comprehensive coverage in the (awful) event of accidents, theft, vandalism, lawsuits, hurricanes, tornados, hail, and any other nasty business that could involve you and your RV.
Liability coverage comes in several forms. There's bodily injury liability, which is coverage for costs related to injury to others caused by your RV. That includes potential loss of income to the injured as well as any medical and physical therapy bills.
There's also property damage liability, which is coverage for costs related to any damage you and your errant RV do to others' property.
Collision coverage covers your RV and no one else's. It's the collision coverage that provides reimbursement to you for the cost of any damage sustained by your RV during an accident or a rollover.
Comprehensive coverage is applied to events other than collisions and accidents. Wind damage, hail damage, fire damage, and some theft are covered under this category.
Underinsured or uninsured motorist coverage is your friend when another driver (or biker, yikes) is at fault and has caused damage to you or your RV but can't pay up due to no insurance or not enough insurance on their part. This kind of coverage is actually mandatory in some states, so be sure to check your own state's guidelines.
Personal injury coverage is another option that assists with medical bills for you and any of your affected passengers — and it doesn't matter whether you or the other motorist was at fault.


Am I considered a full- or part-time RVer?
Because an RV is essentially a home on wheels, one of the first questions an insurance agent will ask you is if you're a part-time or full-time RVer. If you live in your RV most of the year, you're considered a full-timer for insurance purposes. Full-time RVers will want extensive coverage, closer to a homeowner's policy than auto. That's because you've got more to protect in your home away from home. Talk with your insurance agent about creating a policy that reflects your situation best — including add-ons like uninsured or underinsured injury and property coverage, and coverage for emergency expenses.
Part-time RVers need less extensive insurance, but you'll still need coverage for your RV for when you're camped or out and about. Your insurance agent will likely create a policy with solid general liability coverage as well as damage and personal effects coverage (protection for damage/loss of any belongings or installations inside your RV).
Are there additional coverages I should consider?
A home on the road is a pretty important asset, with a unique set of possible problems. If there's an accident and your RV needs work, you might want to track down additional coverage that provides hotel costs if you can't stay in your RV during repairs.
Many RV adventurers like to add roadside assistance to their policies — a pretty smart move, in our opinion, considering towing and mileage charges can add up fast.


What about theft or vandalism cases?
Those instances are sadly pretty common. The contents of your RV are usually covered under a homeowners' or renters' insurance policy, but with lower limits for protecting property far from home. If you've got a lot of prized possessions packed into your motorhome, make a list and consult your insurance agent for advice on the best coverage.


How much will RV insurance cost?
That's the million-dollar question. Thankfully, RV insurance won't cost you a million bucks, but policies do vary massively. Your cost of RV insurance coverage will be calculated based on where you reside, what kind of vehicle you have, what you need, and who your insurance agency is. This is a great article from The Wandering RV about the price tags you can expect from your RV insurance. The Wandering RV notes that your state really matters: Massachusetts and North Carolina offer some of the most inexpensive RV insurance policies, while Michigan policies cost the most, averaging more than $4k a year.
Luckily, there are ways to save on RV insurance, including scoring a discount by paying the annual premium all in one shot. And if you've got a stellar driving record, even better! Be sure you ask your agent if you can get a good driver's discount for no tickets on your record and no accidents.


Come Home to Carefree Covered RV Storage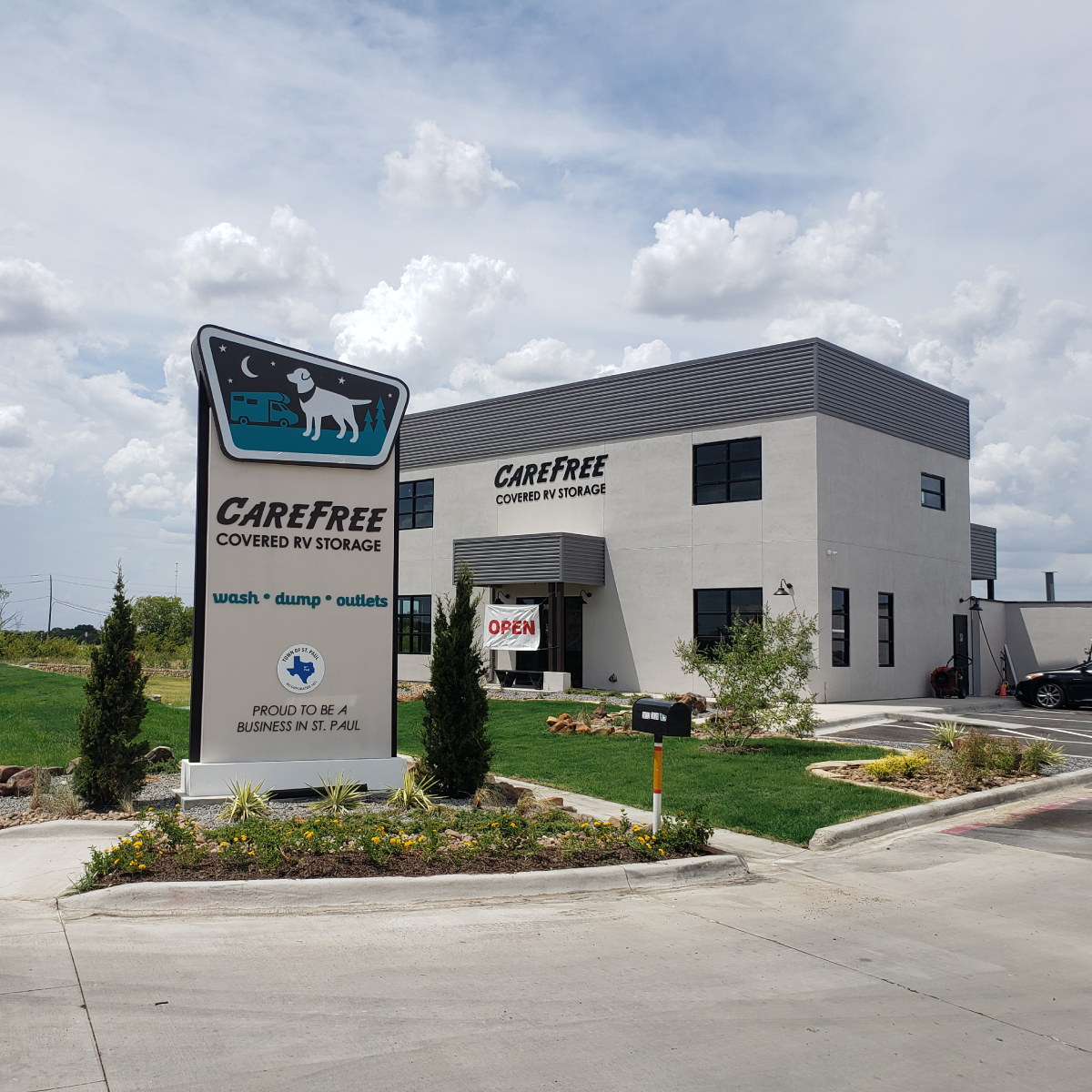 Here at Carefree Covered RV Storage, RVs are our favorite subject. We can help you talk through the kind of insurance policy you might need and work up a list of questions to discuss with your insurance agency. We're always happy to help you plan your next great adventure! And, when your travels are over, keep your rig in top condition by storing it at a covered RV storage facility like Carefree.
Check out our facility video and tour, then stop by, and we'll get your rig set up. When you store your recreational vehicles with us, you'll enjoy secure, quality covered RV storage with our 42-camera video surveillance, along with 365-day automated access with our phone gate app, charging outlets, free wifi, and free self RV wash and sewer dump. We've even got complimentary bags of ice! Also need a storage unit for other small recreational toys, equipment, and supplies? We've got them!
At Carefree Covered RV Storage, you're guaranteed peace of mind, protection, and personalized, old-fashioned service. We make it easy for you to rent and make payments online, maintain your vehicle, and get on the road — so that you can keep living the carefree life.