Have you ever wondered what RVs might be like in the future? How will camper life change by 2032 or 2072? As more and more automobiles go electric, it's logical to assume that recreational vehicles will someday follow suit. But what other exciting future features and perks can we look forward to in our motorhomes and trailers?
We know the future of passenger cars is a hotly debated topic, with "concept cars" regularly making the news. For instance, Auto Trader's 2050 concept car is a fully electric, voice-operated, self-driving vehicle packed with technology and customizable options, like "digital paint" that allows passengers to switch up the color of the car whenever desired. This concept car also features a pleasant AI, panoramic 360-degree views to enjoy the ride better, blackout function on the windows for instant privacy, and a built-in mattress mid-cabin.
So what does the future hold for our beloved recreational vehicles? There's been a similar push for cutting-edge tech and customizable options (though no digital paint yet). In addition, it's well known that RVs aren't champs of fuel efficiency or aerodynamics, so improvement in both functions in future RVs seems likely.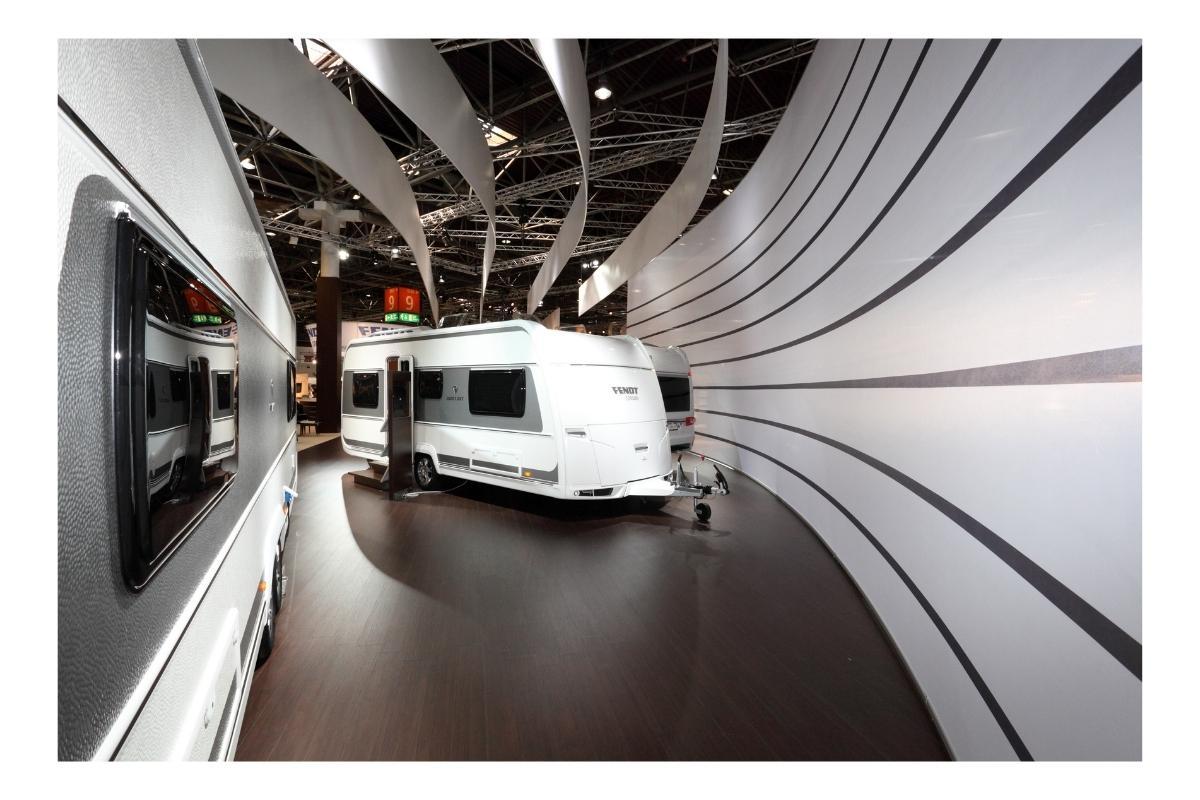 As automotive trends shift, recreational vehicles tend to follow a few paces behind. Here are five trends in automotive technology that we know RV engineers are keeping a close eye on:
Five Top Automotive Trends in 2022
Automakers have been dogged for years by low or fluctuating stock in computer chip technology — so many are devising plans to create in-house chips and hardware.
Big players in the digital world, such as Google, Alibaba, or Amazon Web Services, will find more ways to connect cars to their own branded tech with an array of vehicle-connected offerings and services.
Automotive companies are turning to open-source vehicle operating systems, so they can obtain and harness driver data to develop more diverse, compelling car features.
Carmakers are shifting to auto hardware that will allow for software updates that can be purchased after the vehicle is sold — meaning car consumers can keep adding cool, customized features for the life of the car.
Thanks to improved sensing and perception technologies, the concept of self-driving (or autonomous) vehicles is inching closer and closer to reality. But regulatory red tape will likely take years of untangling before such cars are regularly spotted on the road.
What About RV-specific Trends?
RV makers worldwide are leaning hard into digital bells and whistles, embracing the work-from-home-on-the-road consumer with high-speed wifi networks and even mobile office floorplans. And self-driving RVs are most definitely on the horizon.
Smaller campers are more popular than ever, as nomads struggle with high gas and oil prices. Teardrop trailers are enjoying a resurgence, with truck campers like the 960 hot on their tail.
Modular, fold-down, pop-up or multipurpose furniture is hot as RV owners downsize, seeking more efficient, flexible motorhomes and campers.
To Go RV reports that boondocking has increased in popularity, as campground schedules and availability can make spontaneous travel difficult. More and more RVs are designed to explore off-road and off-grid, like the EKKO and the Revel from Winnebago. Outdoor and indoor living play nice together with newer features for RVs like party patios and toy haulers with balcony seating.
KNAUS E.POWER DRIVE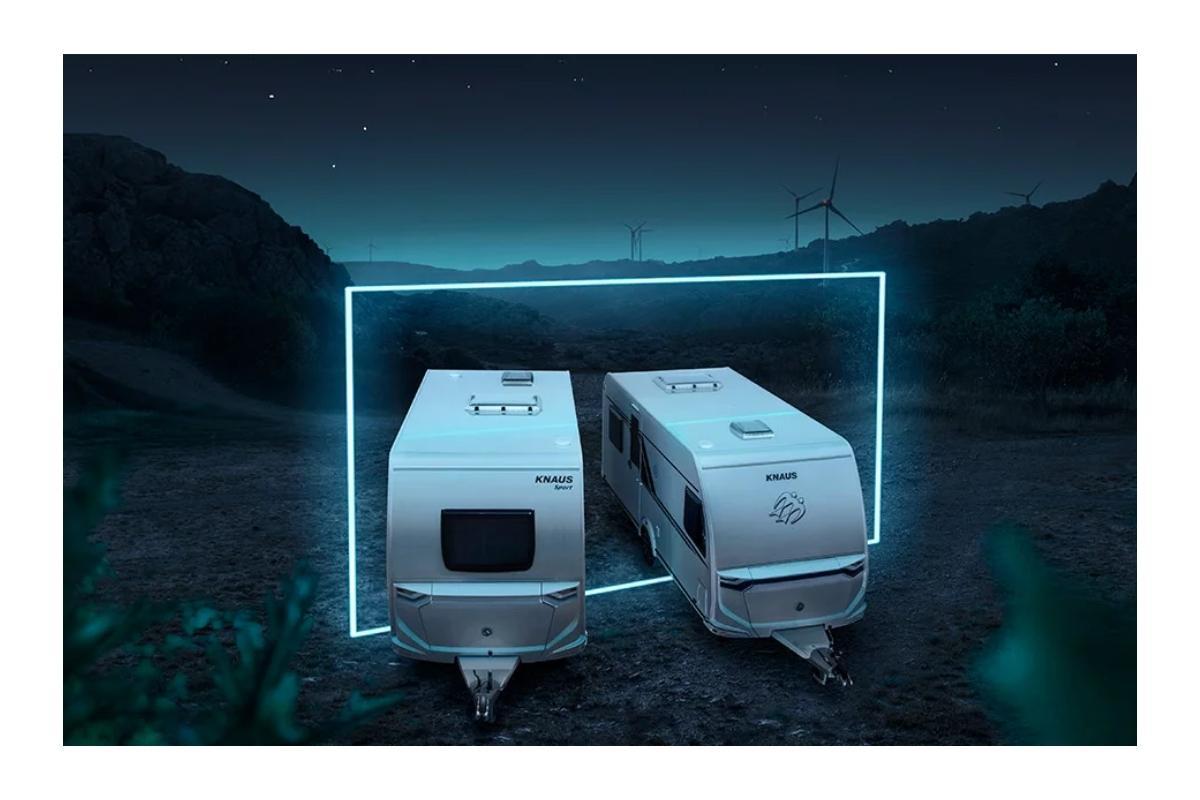 To get a better sense of what those trends mean for recreational vehicles, we first looked to Caravan Salon, the world's leading trade fair for campers, motorhomes, and caravans, which takes place annually in Dusseldorf, Germany. The 2021 highlight of the fair was the Knaus E.Power Drive, by Knaus Tabbert. The Knaus E.Power Drive, still at the concept level, is billed as "the first fully electric motorhome." Features include:
Automatic transmission with no gear stick

Gas-free travel; electric motor powering the front wheels

Two large-screen displays for operating status and driving info

Speeds up to 68 mph, max output 241 horsepower

35-kWh battery; full battery charge takes 3 hours

Sleeps 3

Full kitchen and bathroom with shower

Two 25-gallon tanks (fresh/waste)
Future plans for the Knaus E.Power Drive are hydrogen fuel cells to replace internal combustion power.
ERWIN HYMER CONCEPT GALILEO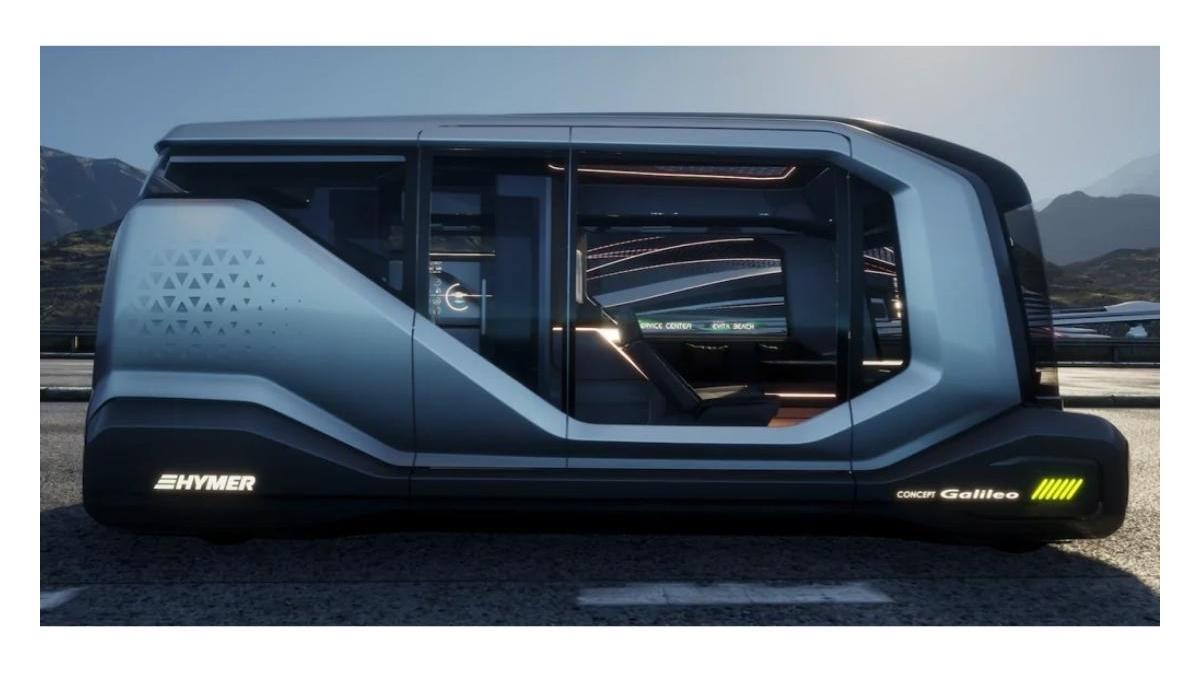 Another Caravan Salon standout was the Erwin Hymer Concept Galileo, which channeled the year 2030. Outbound Living referred to it as a "self-driving apartment on wheels." If the near future looks this good on the road, count us in:
Modular camping pod atop electric flat chassis

Full customization of floor plan and amenities

Self-driving/autonomous

No driver cockpit; wide open from front to rear windshield

Transparent information displays on windows

Onboard systems with AI to help you book rental equipment or activities

Health-monitoring station

Option to lease a vehicle for a trip with a battery sized for the planned mileage of the trip
You can check out a very cool video of the Galileo here.
WINNEBAGO E-RV
Motortrend reported on the Winnebago e-RV, with the title, "Is This Electrified Motorhome the Future of Adventure?" The Winnebago e-RV is another peek at the potential future of motorhomes with eco-friendly flair:
Zero emissions

Utilized existing Ford Transit base, with electric motor replacing gas

Energy efficient and eco-friendly

Flexible floorplan

Battery range of 125 miles, charges in 45 minutes

Digital display monitors multiple RV subsystems with an integrated smartphone app

High-speed wifi network

Recycled cork flooring and woolen wall coverings

High-end interior and fixtures, like a slide-out induction cooktop
Enjoy a tour online here.
SAIC MAXUS V90 VILLA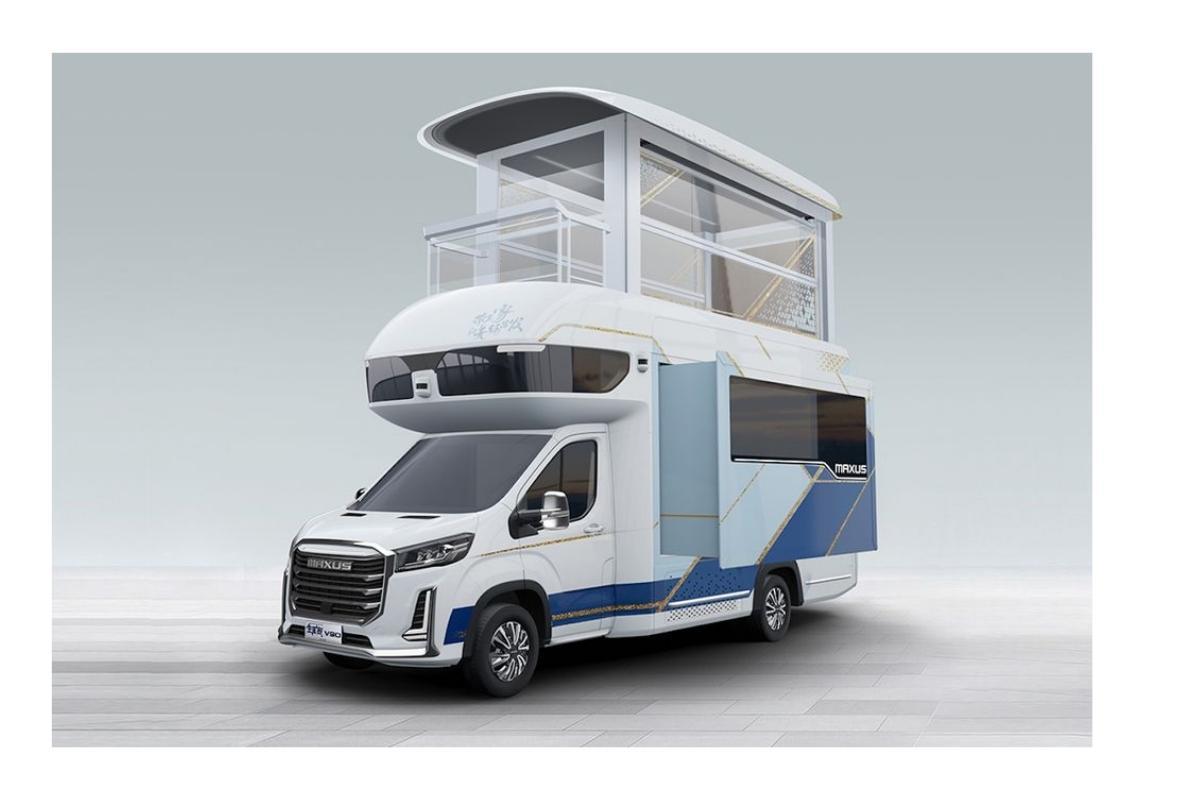 The true "wow" of the future in motorhomes is evident in the SAIC Maxus V90 Villa, with its elevator to take you to the tea room on the 133-sq. ft. upper level. There's a walk-out deck, too, so your crew can really enjoy the scenery.
Windows go from clear to opaque for privacy

In addition to a roof pop-up, the sides also expand, creating a main floor of 215 sq. ft., allowing for a living room, kitchen, bar, and bathroom

Luxe JBL sound system option

Washing machine

Pull-out cooking area by rear passenger side wheel

Estimated retail USD $413k
Enjoy the future in this concept video of the V90 Villa.
Come Home to Carefree Covered RV Storage
Get some shades for your RV crew because the future is very, very bright. We're always here for our past, present, and future clients! At Carefree, we love to hear about where you've been – and we're also thrilled to help you map out where you're going next.
Check out our facility video and tour, then stop by, and we'll get your rig set up. When you store your recreational vehicles with us, you'll enjoy secure, quality covered RV storage with our 42-camera video surveillance, along with 365-day automated access with our phone gate app, charging outlets, free wifi, and free self RV wash and sewer dump. We've even got complimentary bags of ice! Also need a storage unit for other small recreational toys, equipment, and supplies? We've got them!
At Carefree Covered RV Storage, you're guaranteed peace of mind, protection, and personalized, old-fashioned service. We make it easy for you to rent and make payments online, maintain your vehicle, and get on the road — so that you can keep living the carefree life.