RVing with kids can be a life-changing, wonderful experience. With some planning and preparation, taking your family on the road will create fantastic memories and widen your children's horizons in a way that nothing else can. However, planning and prep are not optional when traveling with little ones. The good news is that it doesn't take much to create a family-friendly itinerary that everyone will enjoy. Here is some of our favorite advice for those looking to take their family on the road.
Tips for RV Travel with Children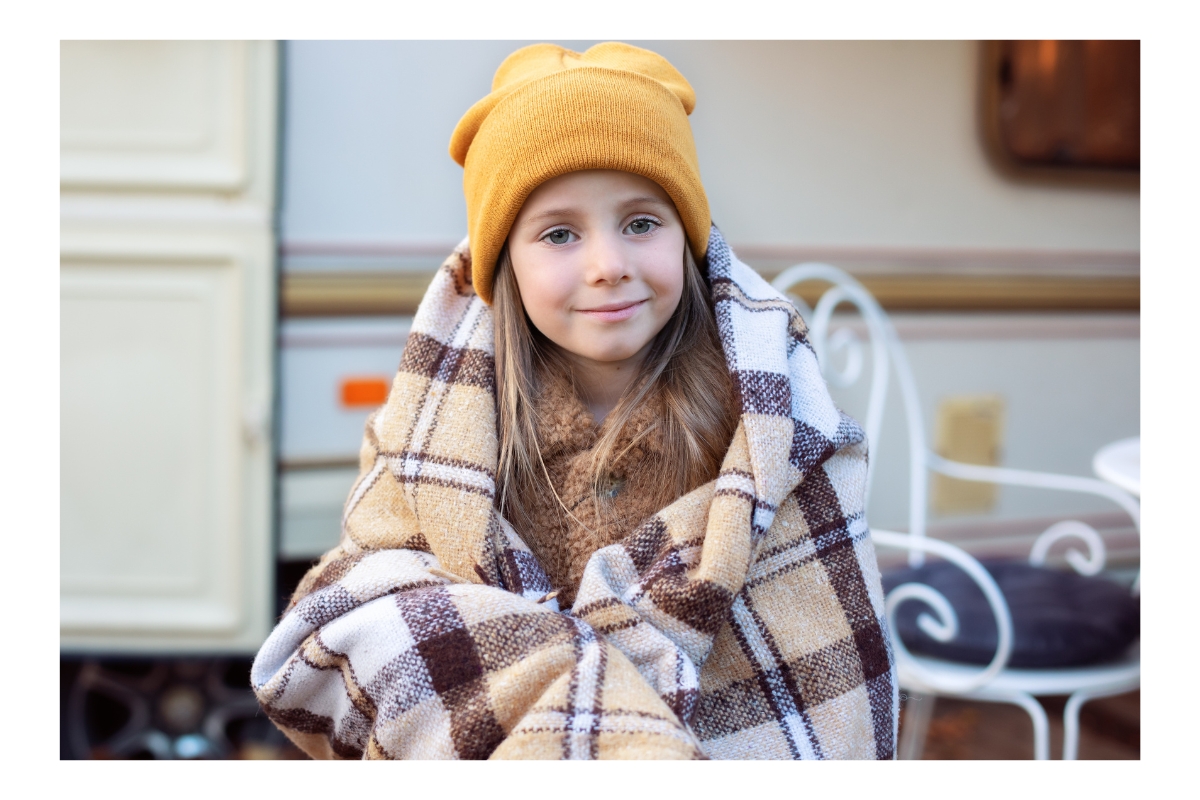 Choose the right RV for family-friendly fun
Rent before you buy! You'd be surprised how many families become hardcore RVers and buy one of the first RVs they see. This is a recipe for buyer's remorse. Trust us. The best thing you can do is to get familiar with RV life by renting several different RVs of different sizes and layouts. Keep track of what features your family loves and what features are a no-go for your crew.
Spend extended time on the road before you invest in your own RV — you might find that your family likes the occasional RV trip without the major hassle of ownership and storage. Assess how you plan to use the RV and in what seasons. Is your family growing, or are you on your way to empty nesting? Once your crew has completed a few successful RV trips, and you're convinced this is a long-term lifestyle for your family, then take your time reviewing everything on the market.
Stay organized with the whole family
Organization is your family's best friend on any RV trip. Clutter and mess ramp up anxiety and can quickly turn your dream RV into hell on wheels. Pack smart, and use every square inch of storage space in your RV to keep anything not in use safely out of sight. Consider these items to keep things neat and tidy in your home away from home:
Hangers and/or hooks - Hanging up outerwear and bulky clothing saves a huge amount of space, even during shorter trips.
Color-coded or personalized

plates, cups, and utensils

- Write names in permanent ink or designate a color place setting for each person on board. If the kids are old enough, each traveler is responsible for keeping their dishes clean and put away. That way, no one ever has to wash more than two or three items a day! And kids are less likely to dirty endless amounts of dishes if they know they're responsible for cleanup.
Clear containers

for dry goods like cereals, pasta, and snacks - These make it easier to know at a glance just how much is left of a favorite item, and they pack into cupboards more efficiently than gigantic bulk boxes.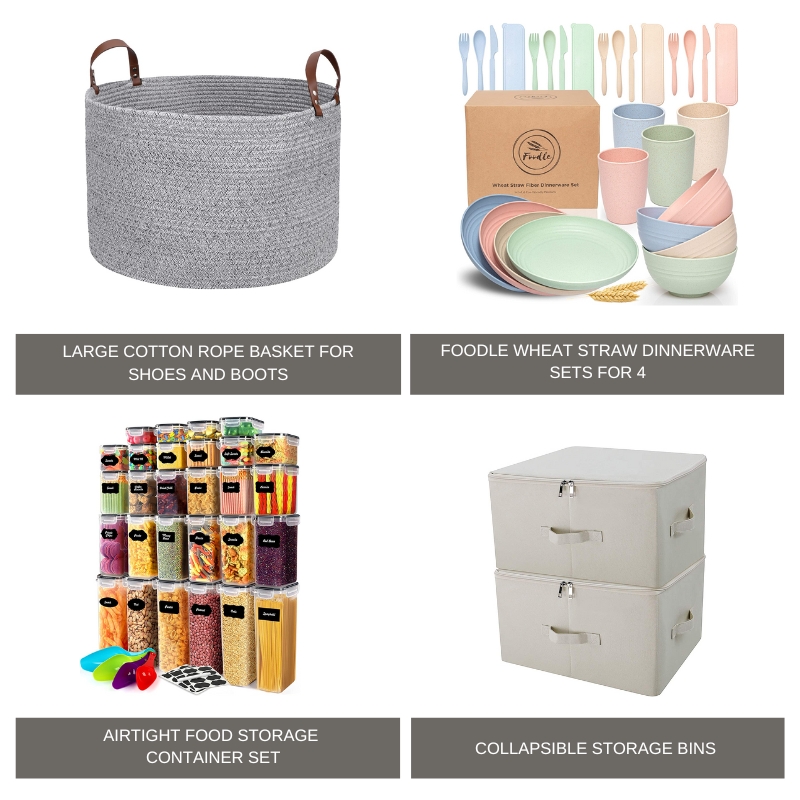 Location, location, location
Location is everything when it comes to staying overnight in your RV. Be sure to avoid 55+ senior campgrounds if you're traveling with a young family. You'll keep everyone much happier if you research the best-reviewed kid- and pet-friendly campgrounds along your route beforehand.
Many campgrounds also offer on-site dining if you're weary of cooking inside the RV. With a little homework, you can easily put together an itinerary guaranteed to please even your most finicky traveler. There are many campground reviews out there — Campendium and Trip Advisor are great places to start.
KOAs for Kids:
Family-oriented campgrounds have loads of amenities that kids will appreciate, like heated pools, mini water parks, paddle boat and paddleboard rentals, volleyball courts, horseshoes, bike rentals, movie nights, nightly bonfires and s'mores, and much, much more.
Some KOA campgrounds, like the Mt. Rushmore KOA at Palmer Gulch, are loaded with unique kid-friendly activities like trampolines, a chuckwagon dinner show, gold panning, stagecoach rides, water slides, bike rentals, a rodeo, and more! Make sure to read up on the best KOA campgrounds for kids because not all locations are ideal for families.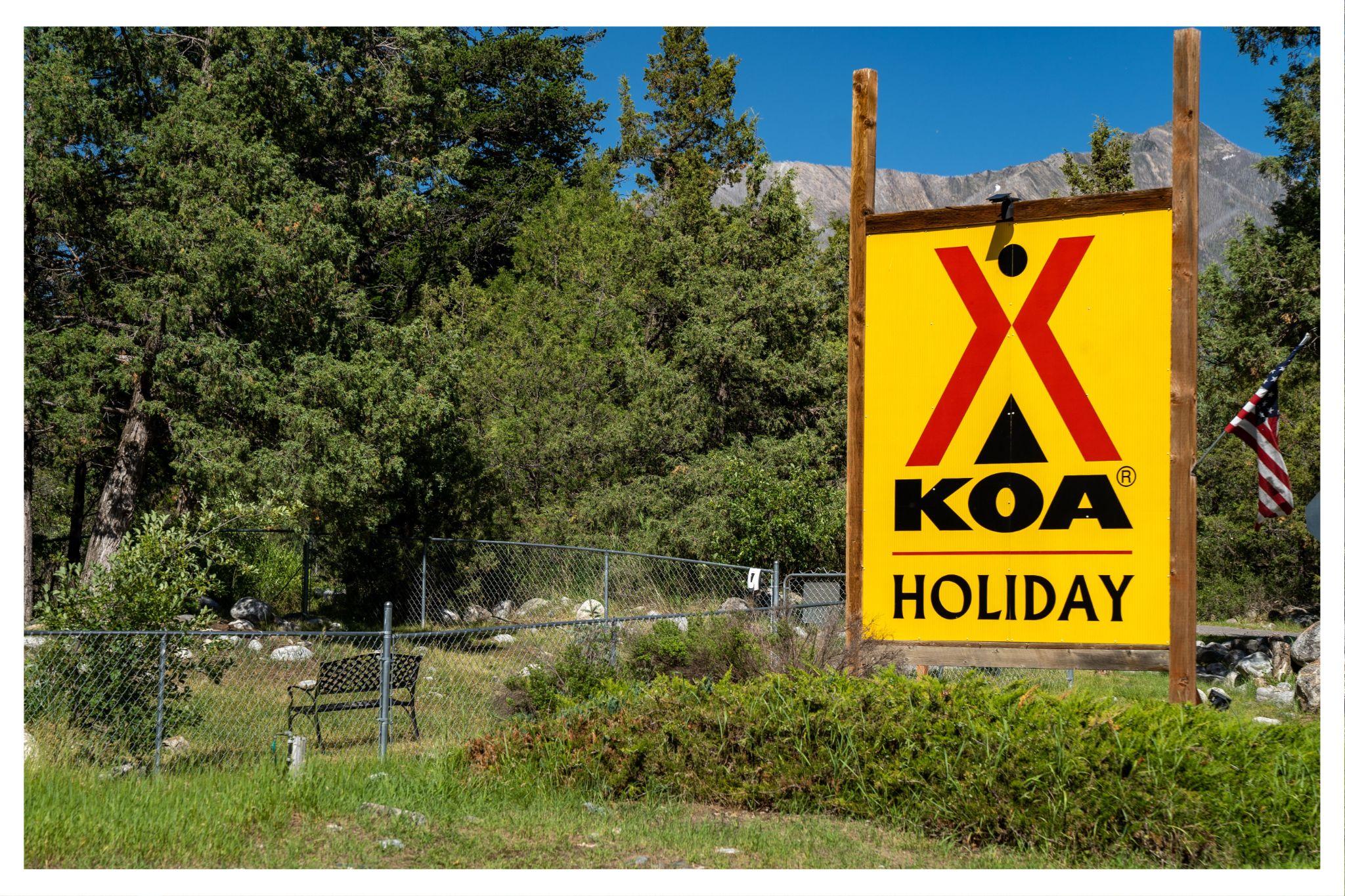 Have a plan: A family's best friend on the road
Some RV groups thrive on spontaneity, deciding where to go, where to stay, and what to see on the fly. RVing with kids is a different story. Even the most go-with-the-flow kids appreciate a plan. Itinerary planning in advance lowers travel stress for adults and children alike. Having a plan in place allows everyone to know what to expect each day.
Perusing Google maps, campground websites, and tourist brochures as a family is part of the fun of RV travel together. Kids are way more invested in an RV adventure when they've learned a little about the geography and the history of upcoming stops — and when they've had a say in choosing activities.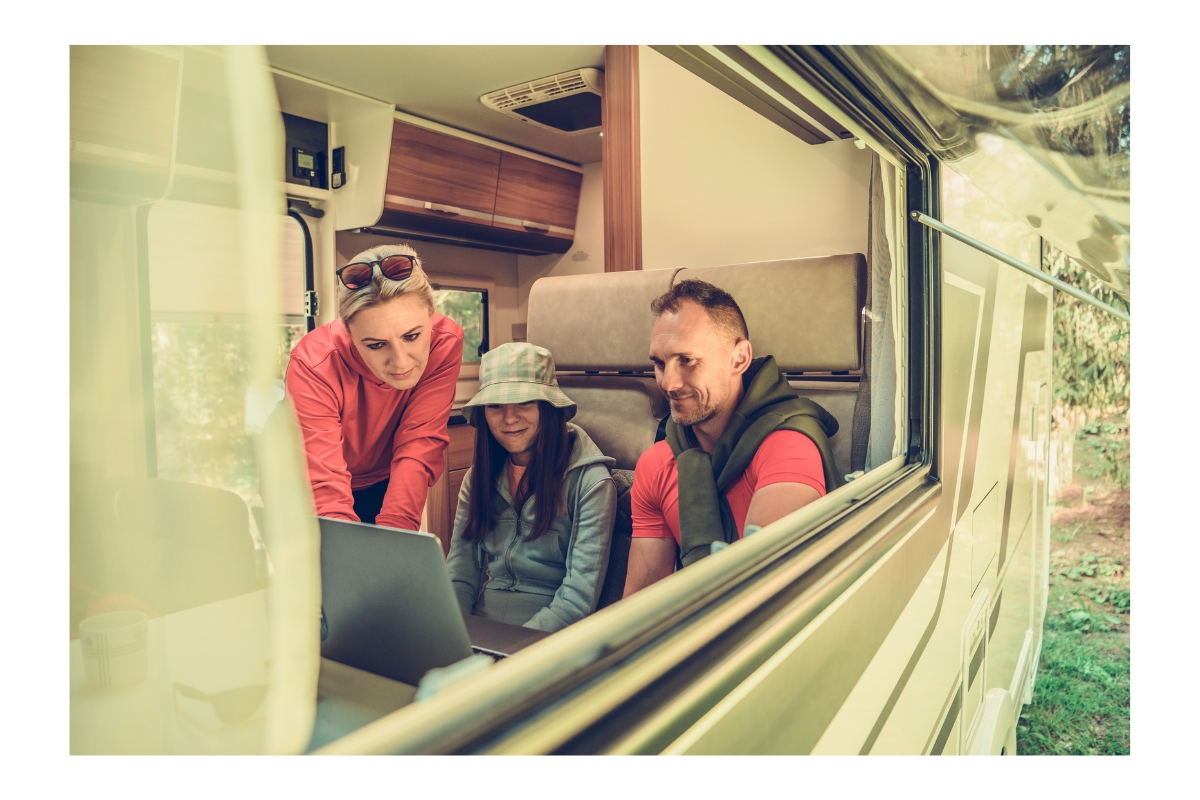 Planning is also a great exercise in compromise for families with diverse interests. Plan your campground stays and side activities with input from everyone, and be sure to leave plenty of space in the schedule for the unplanned stops and unexpected adventures that will inevitably arise.
A mix of planned and unplanned fun is the key to maximizing RV fun for the whole family. Whether you're looking to ride a giant Jackelope in Wyoming or walk into a building shaped exactly like an oversized longhorn skull, the United States is speckled with quirky, unbelievable, and unbeatable roadside attractions.
RV travel offers unique opportunities for family fun!
When you're on the road, fun and games look a little different than at home, which is one of the best parts of RV travel with kids! These days, it's all too easy for the entire family to turn to screens for entertainment on a road trip. Every family sets their own parameters and expectations for family screen time. But the following road trip activities will make even the most Tik-Tok-addicted teenager or iPad-engrossed children want to look up and participate!
Scavenger Hunt Card Games:
Unlike plane travel, where the world outside the windows is often a cloudy void, traveling in an RV allows for sightseeing and eye-spy-type games like scavenger hunt card games. These games typically involve drawing a handful of cards and having to look for what you got on your cards. Rubberneckers and Scavenger Hunt Road Trip are great games to start with!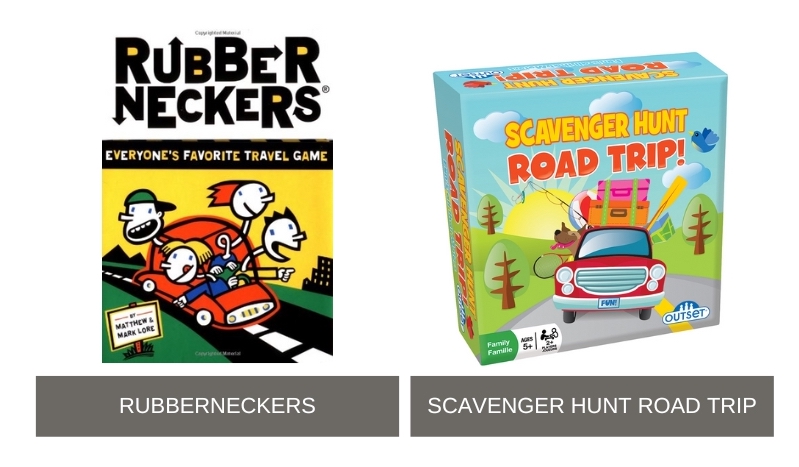 The License Plate Game:
This game is so simple you don't even need to purchase anything! Find a printable list of the states in the U.S. and bring along a few pens or pencils. To play the license plate game, follow these rules or make up your own:
Form teams or play as individuals.

Each license plate is worth points; 0 points for in-state plates, 1 point for states touching the state you're in, and 2 points for all other states.

Each license plate can only be spotted once for points.

The first person or team to spot the plates and call it out gets the points.
Up the stakes by offering a reward to the winner, then be the best parent of the year when you give a reward the entire family can enjoy - like an ice cream sundae night.
Listen to a Book on Tape or Podcast Together:
Family-friendly podcasts and audiobooks abound! Whether you're looking to learn together, laugh together, or explore other worlds together, narrowing down something everyone can enjoy is easy! Check out this Wired list of family-friendly podcasts and Audible's recommendations for all-ages audiobooks.
Spontaneous Kid-Friendly "Rock Climbing:"
With this activity, everyone is invested in actively window-watching because boulder spotting is the ultimate goal of the game. It's as simple as it sounds. If you see a safe boulder or rock formation and it looks ok to pull over, do it! Letting the little ones tire themselves out by clambering and climbing over rock piles. The Badlands and Sedona, Arizona, are especially fun locations to play this game. Always use your best judgment.
Keep rainy-day activities on hand for all ages
Sure, you've got a plan, but that doesn't mean the weather will cooperate. Weather and other bummers like unexpected illnesses might mean you find yourself grounded a time or two. That's why it's important to have plenty of inside activities to keep your crew from getting restless or tearful.
Even the most tech-resistant parents might want to relax the screen time rules in these situations and allow for a little more TV or video games. It's vacation, after all, right? Listening to books and family-friendly podcasts while you do puzzles or build Lego kits can help pass the time when you're stuck inside. Board games or art or baking supplies are also great to have on hand for downtime in your RV. That said…
Keep travel days with kids short and sweet
If you're traveling with younger kiddos, go easy on yourself and on them by planning short travel days. Three to four hours on the road is plenty for squirmy little ones. After all, the best part of any RV trip is the world outside the RV!
Prioritize everyone's sleep
Nobody will have much fun — or be much fun — if they're not getting enough sleep. Keep regular (if slightly late!) bedtimes. Consider investing in a good quality white-noise machine, so younger members of the family can rest in lively campgrounds or while older siblings stay up later.
Manage expectations
Even the best-laid RV plans go awry. Campground reservations fall through. Much-anticipated destinations are unexpectedly closed for a long holiday. Roadblocks or traffic force unwanted detours. Not a restaurant in 300 miles serves chicken fingers or pizza. And there's always the possibility of an RV breakdown.
Have a pre-trip talk with the kids, especially if this is your family's first time on the road, and manage everyone's expectations. If kids know in advance that the itinerary might not pan out perfectly, they'll be more relaxed and able to roll with the punches when something doesn't go according to plan.
Have a safety chat with the kids
Safety first: Do your kids know what to do if they get separated from you in the wilderness or a big crowd? Have a family talk about what to do in case of emergencies, and show them what's stashed away in your RV's first-aid kit. In addition to a first-aid kit, your RV should always have on hand:
Bottled water

A way to filter water

Non-perishable snacks

Emergency blankets

Hidden cash and extra credit card
Surrender to the chaos of RVing with kids
There's virtually no way to avoid disorder and chaos when you're packed into a tiny house on wheels with your family. Even the largest RV won't seem so large with a family and maybe a family dog inside. There will be noise, clutter, vehicle vibration, nonstop visual and sound stimuli, cranky moods, tantrums, interrupted sleep, and homesickness — all the sensory overload that comes naturally when a family's on the move.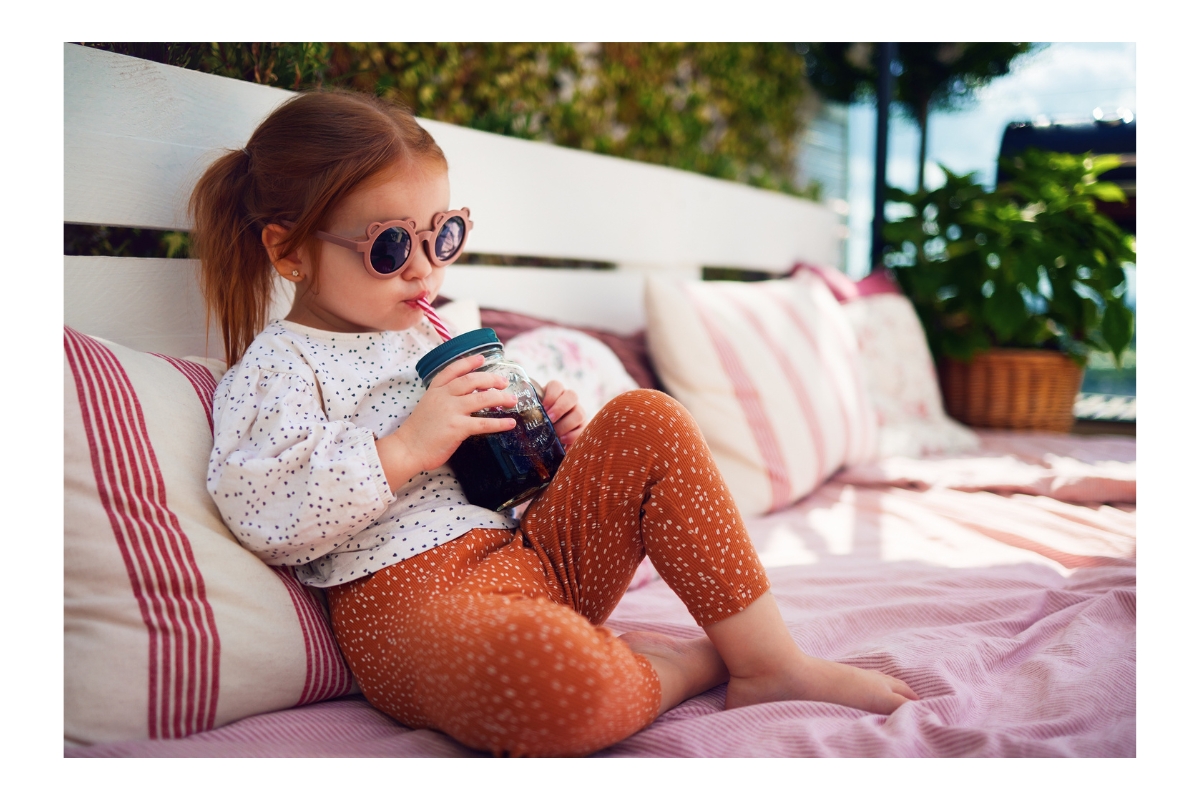 Expect to feel a little frazzled at times as you wrangle your crew. Know your triggers and do your best to stay calm when things get chaotic. After all, they're only kids, and this time will pass faster than you can imagine. Keep a rough structure in place, eat at the same times each day, give yourself extra time always, and know that it's okay to walk away and catch your breath. Have a portable hammock or two on hand for a little downtime and decompressing in the fresh air.
Divide and conquer
Don't feel like your whole RV posse needs to be attached at the hip at all times. Sometimes families need a little space from each other while on the road. Or maybe your introverts need a day to recharge, while the extroverts want to hit a guided tour, a museum, and a waterpark.
Assess the mood each day and see if there might be wiggle room for separate excursions to please different factions of the family. If they're trustworthy, leave the teens behind to explore on their own — or nap (or Snapchat) the day away. Teens (or one parent and a younger child) might enjoy sleeping in a tent beside the RV if the campground allows it.
Keep an RV travel log
Having a combo planner and trip log like this is a great idea for RV trips. You'll be able to keep track of your campsite info and your RV's details, as well as jot down special moments and places from your travels that you won't want to forget.
Got questions about RVing with kids? Carefree has you covered!
We love hearing about our clients' family vacations! And we've got plenty of advice and recommendations if you're just starting out on RV adventures with your kids. Here at Carefree, we've always got your back, on the road and off.
Check out our facility video and tour, then stop by, and we'll get your rig set up. When you store your recreational vehicles with us, you'll enjoy secure, quality covered RV storage with our 42-camera video surveillance, along with 365-day automated access with our phone gate app, charging outlets, free wifi, and free self RV wash and sewer dump. We've even got complimentary bags of ice! Also need a storage unit for other small recreational toys, equipment, and supplies? We've got them!
At Carefree Covered RV Storage, you're guaranteed peace of mind, protection, and personalized, old-fashioned service. We make it easy for you to rent and make payments online, maintain your vehicle, and get on the road — so that you can keep living the carefree life with the whole family!