The United States has 62 national parks in 29 different states. With over 8 million acres of national park's land to explore the vast swathes of protected countryside come in all shapes and sizes. From bone-dry deserts to vibrant underwater worlds and deep canyons to towering peaks.
If you've got a passion for the great outdoors the viewpoints, hiking trails and campgrounds available in almost every American national park will amaze you. At many parks, the views are easily accessible the road and open year-round for those who are ready for adventure. If you're looking for where to start your explorations, we've got a few suggestions for your bucket list!
Blue Ridge Mountains: Great Smoky Mountains National Park, TN
The Great Smoky Mountains National Park is one of the largest parks in the Eastern United States. It spans several counties in North Carolina and Tennessee. Access to year-round hiking and beautiful landscapes help to make it one of the most visited national parks. If you travel to the Smokey Mountains you won't want to miss the view from the observation tower at the summit of the Clingmans Dome. The highest point reaches 6,643 ft. From this sky-high vantage point, you will be treated to amazing and picturesque views over the Blue Ridge Mountains.
Another popular attraction within the park is Cades Cove. You will be transported back to the pioneer days seeing a number of historical log cabins, churches, and other buildings. The landscape changes radically with each season, making it a stunning place to visit at any time of year.
Phone: +1 865-436-1200
National Parks Page: https://www.nps.gov/grsm/index.htm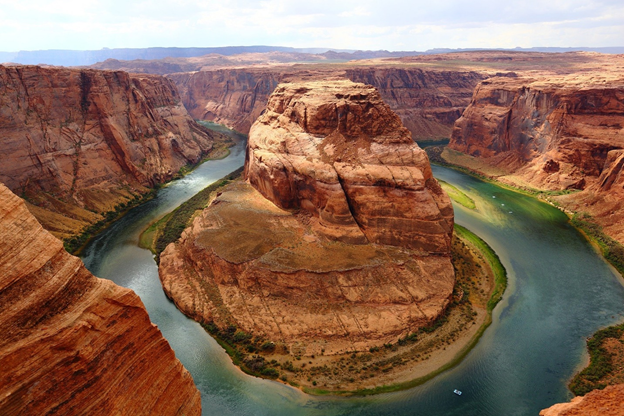 Horseshoe Bend: Grand Canyon National Park, AZ
With 226 miles of canyon stretching up to 18 miles wide and a mile deep, the Grand Canyon is a staggering natural wonder to behold. Over 5 to 6 million years the Colorado River has carved through the many-layered rocks of Arizona. The sheer scale of the Grand Canyon and its many viewpoints attract millions of visitors each year, mostly to the South Rim.
You can get amazing views of the Grand Canyon from Hopi Point, Powell Point, and Desert View. However, if you make the trip, we recommend that you don't miss the stunning photo opportunities from the Horseshoe Bend viewpoint. Located near the town of Page Arizona, Horseshoe Bend is roughly 5 miles downstream from the Glen Canyon Dam and Lake Powell. Alternately, if you're feeling especially adventurous, you can take a helicopter ride over the bend or even raft down the river below.
Phone: +1 928-638-7888
National Parks Page: https://www.nps.gov/places/hsb.htm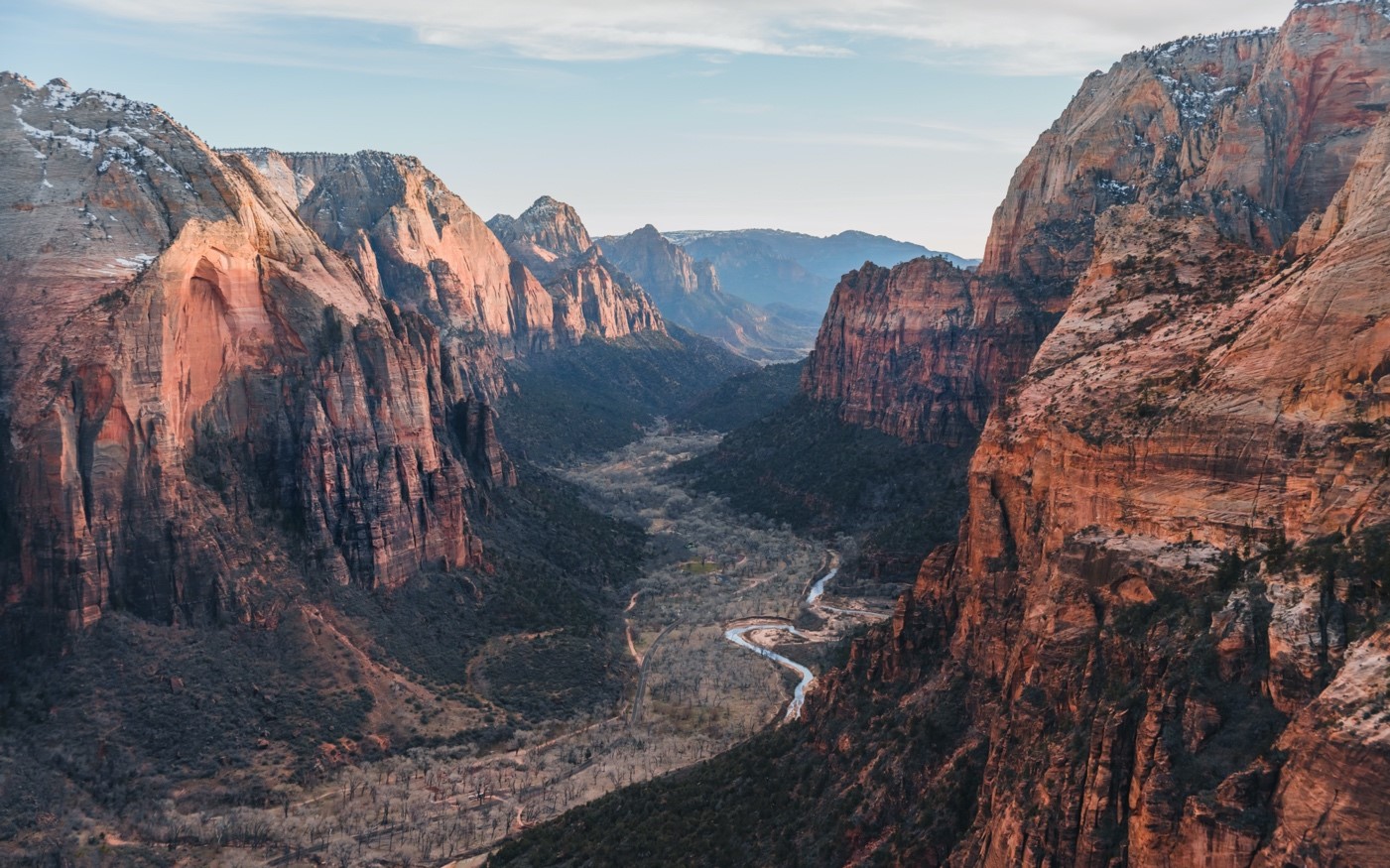 Angels Landing: Zion National Park, UT
Utah's Zion National Park is formed around the verdant Zion Canyon. Sandstones cliffs of cream, pink and red soar into brilliant blue skies as you follow the paths where ancient native people and pioneers walked. The sheer walls of Zion Canyon reach as much as 2,640 ft down.
Angels Landing is an especially peaceful spot. Previously known as the Temple of Aeolus, Angel's Landing is a 1,488-foot-tall rock wall. A trail has been cut into the solid rick, leading to the top of the landing. At the end of the hike up Angel's Landing, you will find yourself gazing out on the unforgettable landscape of the Zion Canyon.
Phone: +1 435-772-3256
National Parks Page: https://www.nps.gov/zion/index.htm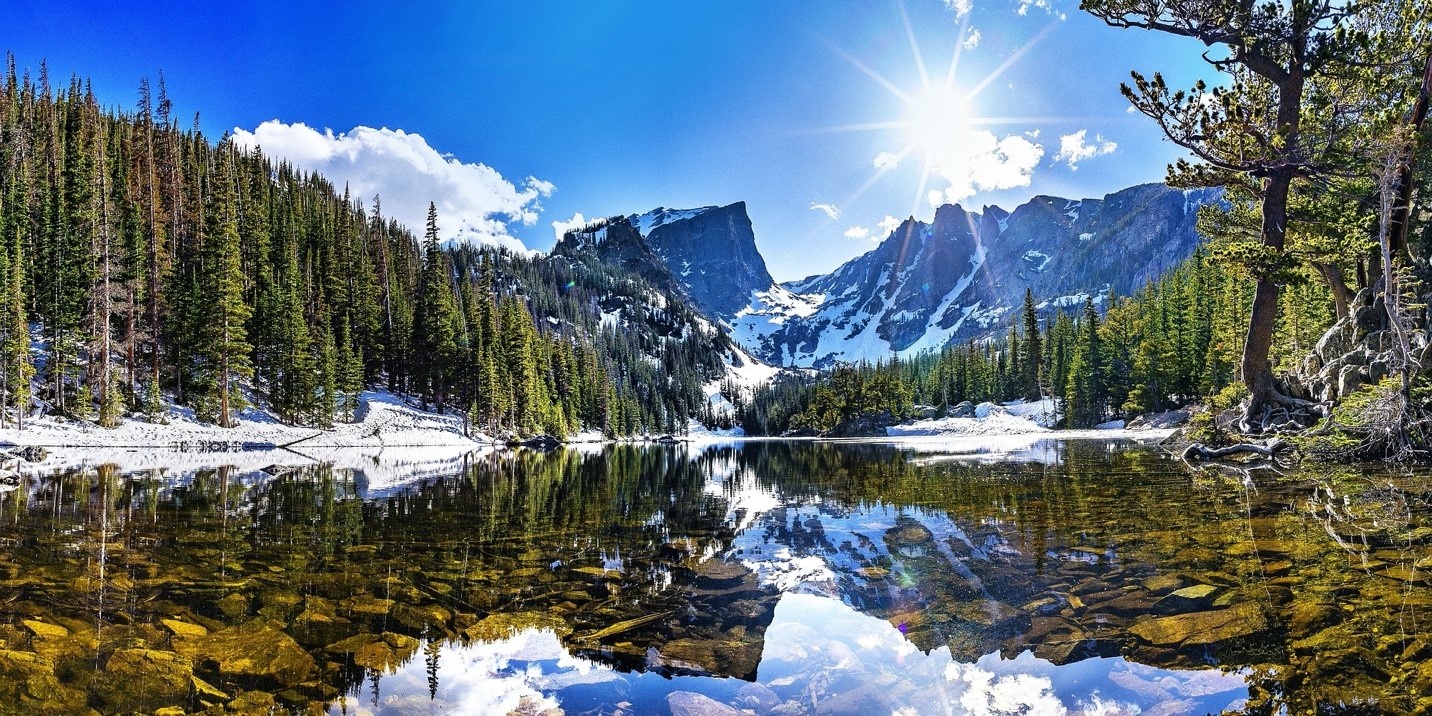 The Continental Divide Scenic Trail: Rocky Mountain National Park, CO
The Rocky Mountain National Park in Colorado is 415 square miles of spectacular mountain environment. The park boasts over 300 miles of hiking trails, many lakes, and other examples of alpine splendor. One of the main attractions is a portion of the Continental Divide.
The Entire Continental Divide National Scenic Trail is 3100 miles long extending from the Canadian border to the Mexican border. In Rocky Mountain National Park, you can see the Divide along Trail Ridge Road, a 48-mile route that winds its way past some especially beautiful scenery, including the massive Grand Lake.
Phone: +1 970-586-1206
National Parks Page: https://www.nps.gov/romo/index.htm
Tunnel View: Yosemite National Park, CA
Thanks to the Iconic photograph of Tunnel View taken by Ansel Adams in 1934, Yosemite National Park is one of America's most famous National Parks. The park is open all year, but it's at its most photogenic in the Spring when the falls are at their peak flow.
Located at the east end of the Wawona Tunnel along the Wawona Road is Tunnel View. From this viewpoint, you can see the El Capitan and Bridalveil Fall rising from Yosemite Valley, with Half Dome in the background. If you venture to Yosemite, we recommend you go to Tunnel View and take the opportunity to recreate your own version of the famous photo.
Phone: +1 209-372-0200
National Parks Page: https://www.nps.gov/yose/index.htm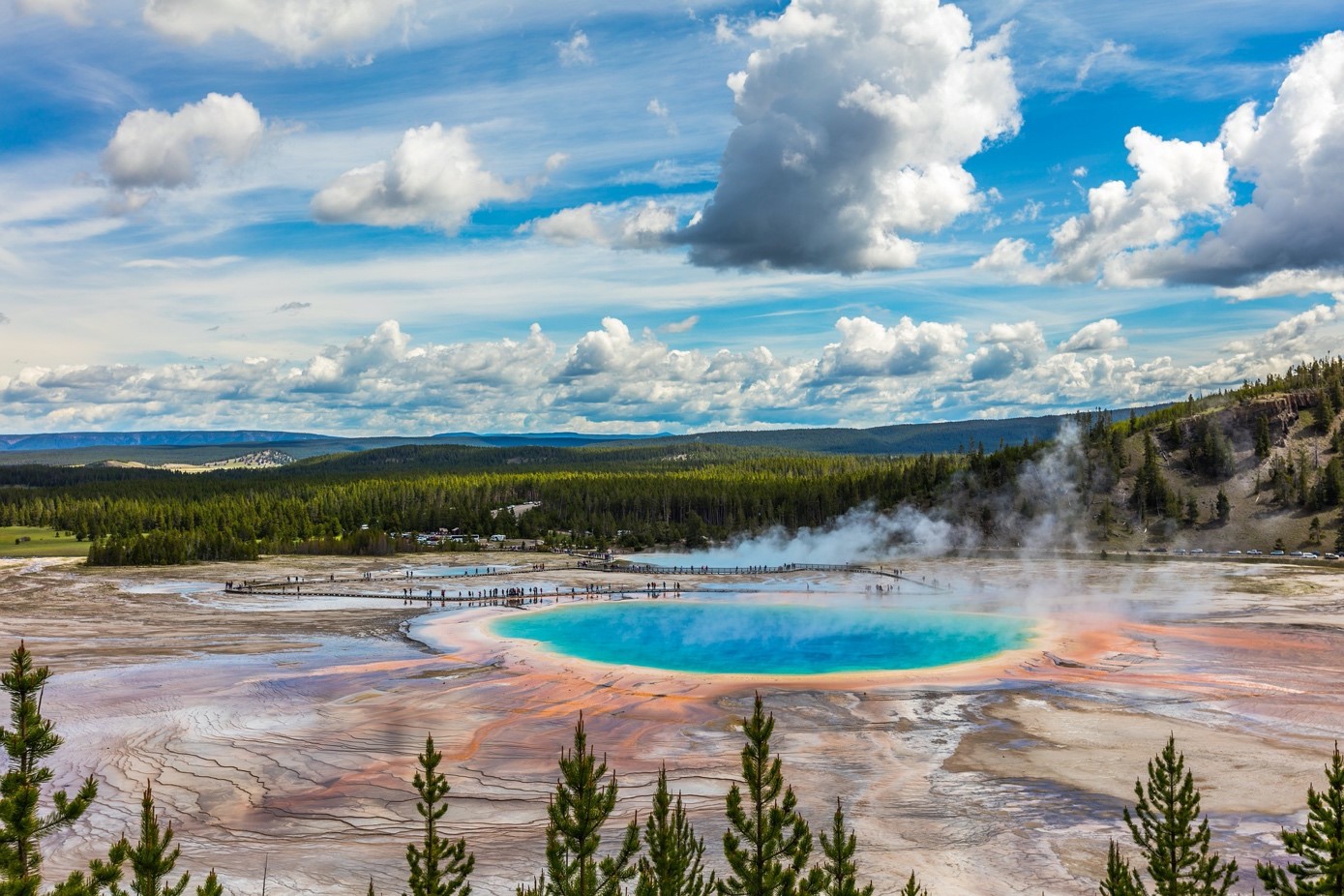 Old Faithful: Yellowstone National Park, WY
Yellowstone National Park is the oldest and undoubtedly one of the most well-known national parks in the USA, and possibly even the whole world. Founded in 1872, Yellowstone National Park covers over 2 million acres, spreading into Wyoming, Montana, and Idaho.
Not only is Yellowstone the oldest National Park it is also home to half of the world's geysers, and the most famous of all geysers, Old Faithfull. At regular intervals, Old Faithful throws a column of boiling water over 100 ft in the air for over a minute. The average time between eruptions is 90 minutes. With up to 4 million visitors a year to this spectacular show, we recommend that you take an evening trip if you want to avoid the larger crowds.
Phone: +1 307-344-7381
National Parks Page: https://www.nps.gov/yell/index.htm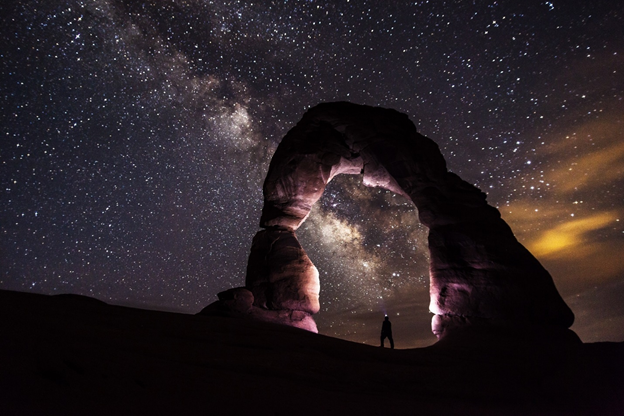 Delicate Arch: Arches National Park, UT
With roughly 2000 natural sandstone arches to pose under, Arches National Park in Utah is an Instagrammer's paradise. Probably the most iconic of all the arches in the park, Delicate Arch is a must-see for most park visitors. You can get up close and personal with this arch after a challenging 3-mile roundtrip hike. You can also see it from a distance at the Delicate Arch Viewpoints. If you visit during winter, you get more bearable temperatures as well as the unusual sight of a snow-covered desert landscape.
Arches National Park is normally open year-round and 24 hours a day, making it a popular destination for astounding stargazing. The darkness of a moonless night at Arches surprises many visitors. The naked eye is sufficient to witness a wealth of stars. Under the right conditions, common binoculars may even reveal the rings of Saturn.
Phone: +1 435-719-2299
National Parks Page: https://www.nps.gov/arch/index.htm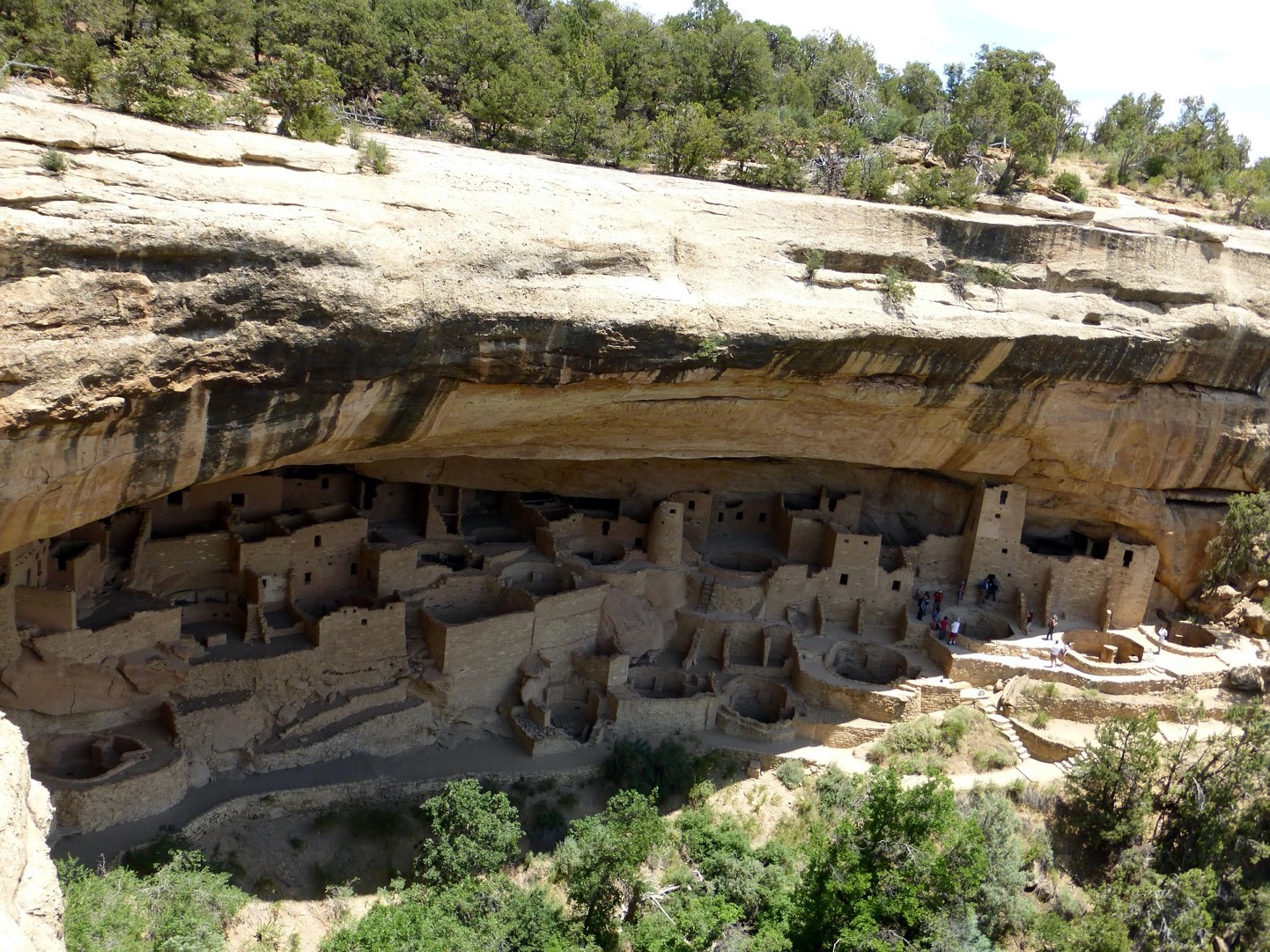 Cliff Palace: Mesa Verde National Park, CO
Mesa Verde National Park is a treasure trove of Ancient American history in Colorado, with over 5,000 Ancestral Puebloan archeological sites. These ancient villages built into the crevices and sides of cliffs were the home to some of the very first people that inhabited North America. The largest of these ancient dwellings is Cliff Palace. Not only is it the largest cliff dwelling in Mesa Verde it is the largest in North America. With 150 rooms and 23 Kivas, it once housed approximately 100 people. When you venture to Mesa Verde, you won't want to miss this amazing site, take the time to visit and get inspired to imagine what life was like over seven hundred years ago.
Phone: +1 970-529-4465
National Park Website: https://www.nps.gov/meve/index.htm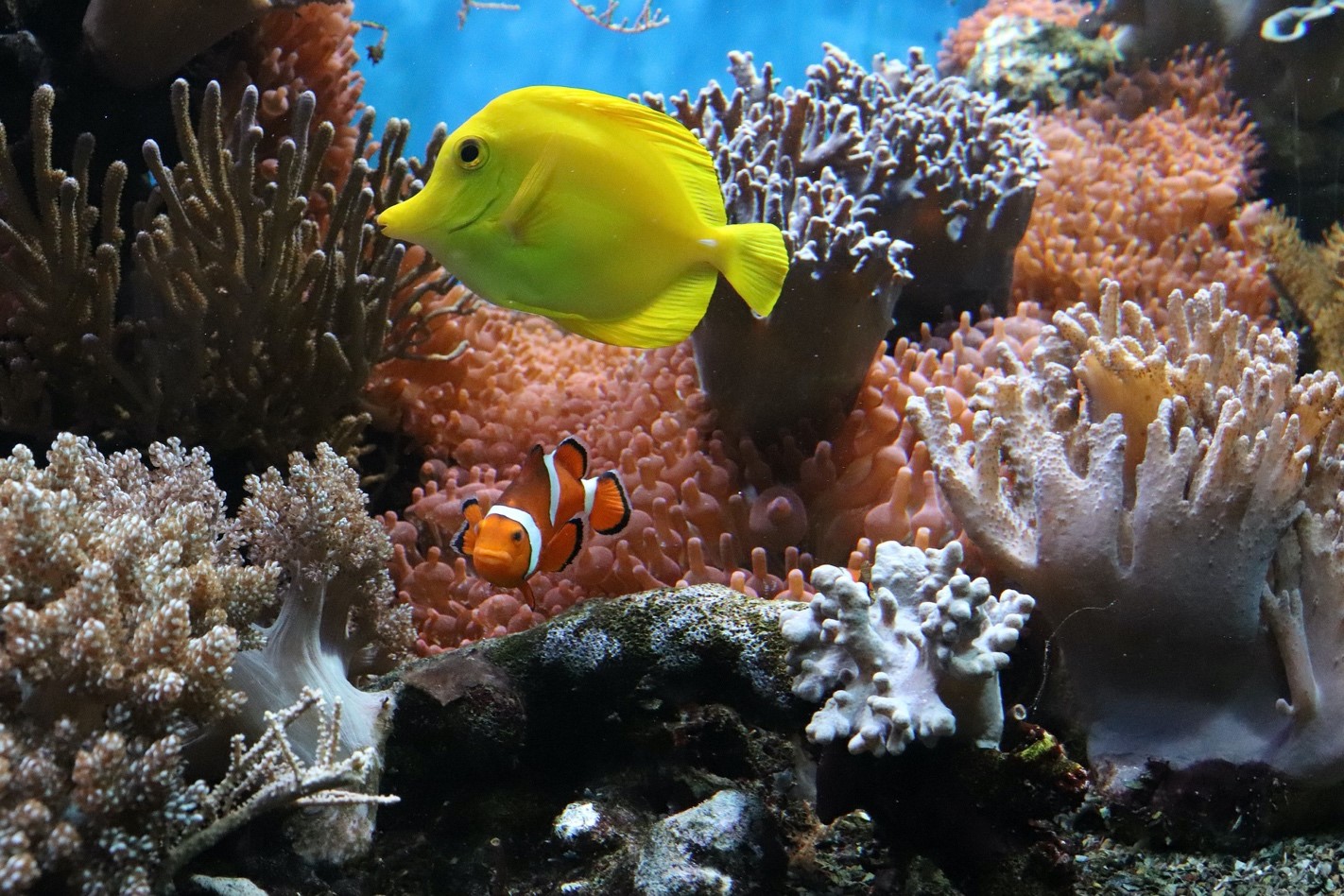 The Florida Reef: Biscayne National Park, FL
Within sight of downtown Miami, yet worlds away, Biscayne National Park has one of the most diverse selections of environments of any park in the US. The park offers protection to a rare combination of aquamarine waters, emerald islands, and fish-filled coral reefs. There is evidence of centuries of human history including pirates and shipwrecks.
Sheltered by the northern end of Biscayne the Florida Reef is among the largest barrier reef systems in the world. It's a fantastic spot for diving and snorkeling. If you want to stay on dry land, you can see turtles nesting and hatching on the beaches of the islands or check out the wildlife-rich mangroves.
Phone: +1 305-230-1144
National Park Website: https://www.nps.gov/bisc/index.htm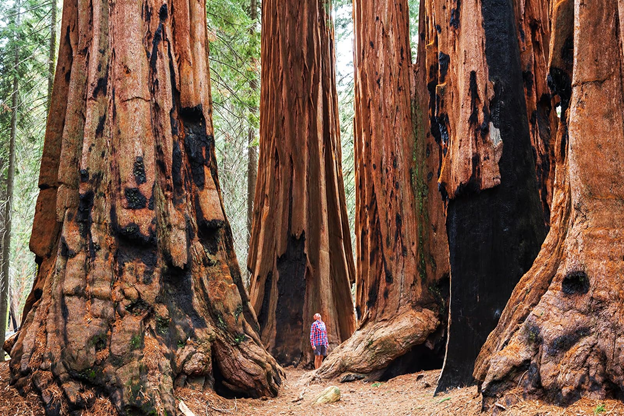 Hyperion: Redwood National and State Parks, CA
The Redwood National and State Parks cover over 139,000 acres of North California. Most people know Redwood as home to some very tall trees but the parks also protect vast prairies, oak woodlands, wild river-ways, and nearly 40-miles of rugged coastline. The forest is also home to a number of rare animal species, including bald eagles, northern spotted owls, and Steller's sea lions.
Within this National Park resides the tallest tree in the world. That is the tallest tree out of three trillion trees on earth. On your adventure through these woods make sure you don't miss out on seeing the tree named Hyperion, rising more than 380 feet in the air.
Phone: +1 707-464-6101
National Park Website: https://www.nps.gov/redw/index.htm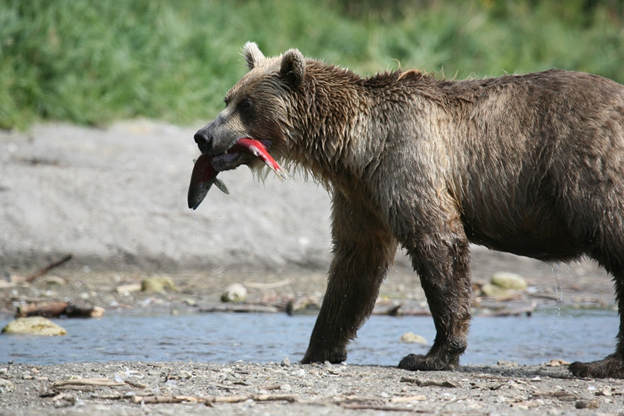 The Salmon Run: Katmai National Park and Preserve, AK
In Katmai National Park and Preserve the landscape is alive underneath our feet, filled with creatures that remind us what it is to be wild. This park is most famous for its massive population of brown bears, which catch salmon leaping up waterfalls on their way to spawn each year.
One of the most exciting and popular places to see this remarkable spectacle is Brooks Falls. At the height of the season, you can observe as many as 70 bears fishing at once. July and September are the most opportune times to see the most action at the salmon run, with July being the most popular for its better weather.
Phone: +1 907-246-3305
National Park Website: https://www.nps.gov/katm/index.htm