Spring and summer are just around the corner, which means it's time to plan your RV travel for the new year. If you're looking to diversify your RV destination portfolio, consider heading north! Our neighbor Canada boasts terrific warm-weather RV destinations with stunning scenery and tempting amenities guaranteed to please everyone on board.
Canada's gorgeous wild spaces are truly an RVer's dream come true. We've compiled a list of some of our favorite Canadian RV destinations. Like many of our favorite US campgrounds, these hot spots in Canada can book up fast. Whenever possible, reserve sites early for the smoothest, most serene trips.
Banff is Canada's very first national park and is also considered part of the Canadian Rocky Mountain Parks UNESCO World Heritage Site. Banff is absolutely breathtaking, with white-topped mountain panoramas and glacial lakes in deep green and turquoise hues. Don't miss taking in the jaw-dropping beauty of Lake Louise.
There are plenty of campgrounds in the Banff area that accommodate RV camping. A little more than 50 kilometers up the Icefields Parkway from Lake Louise, the Waterfowl Lakes Campground is a favorite of many, with its coveted, peaceful position situated on the Mistaya River between the glacier-fed Upper and Lower Waterfowl Lakes.
The campground is wooded and quite rustic for those looking for an old-school camping experience without frills or fuss. The campground offers access to moderately challenging and super scenic hiking trails. The sites are spaced for privacy and are best suited to motorhomes and trailers up to 31 feet. But be warned: there's practically zero cell reception. Also, keep in mind that the Waterfowl Lakes campground is open from mid-June through the first week of September. Be sure to have a backup plan in case Waterfowl Lakes Campground is full.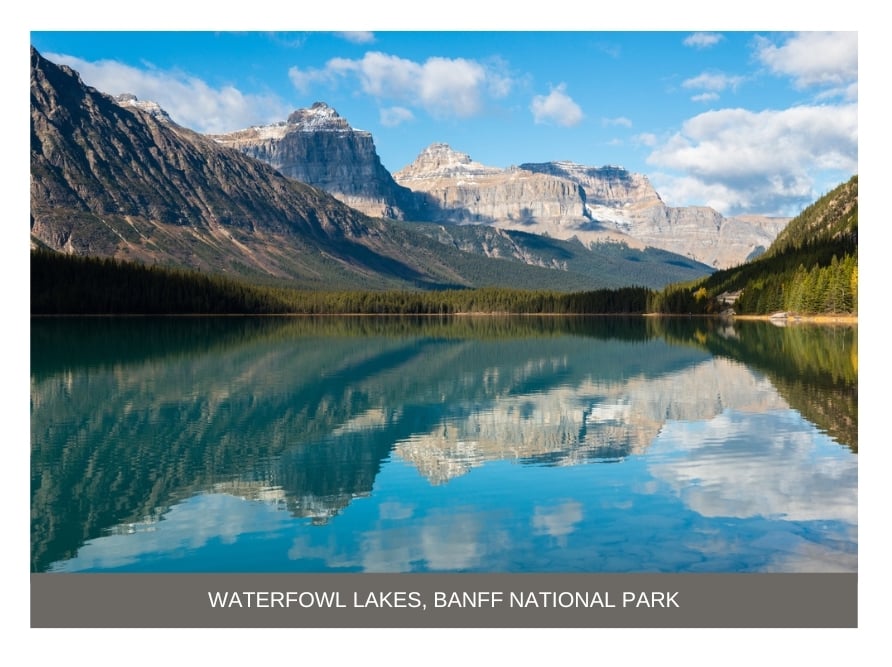 If you're looking for a city experience in Canada, your RV crew might enjoy Vancouver. The city is located on the coast of the northern Pacific, which means you'll enjoy sparkling city fun (think fab restaurants and clubs plus top-tier shopping) while you take in saltwater vistas and craggy mountains as you hike and bike. Vancouver has it all, including great places for RVers to spend a few nights. Combine Vancouver with a trip up the coast on the Sea 2 Sky Highway and breathe in the magic of Garibaldi Provincial Park while you're out west — your Instagram will thank you.
There are tons of options for RV camping in and outside of Vancouver. The Capilano River RV Park, a favorite among RV travelers, is centrally located and only minutes away from the endless attractions of Vancouver. The park is situated right on the beautiful Burrard Inlet, among the old-growth North Shore forest. The RV sites are serviced and supervised 24 hours a day, and the park is gated. You can choose any kind of camping you like, from full hookups to tent sites, and everyone in the family will love the pool, playground, picnic areas, and recreation lounge. There's also a hot tub and facilities for laundry, plus free wifi. And the park is pet-friendly as well, with free dog-poo bags for easy cleanup.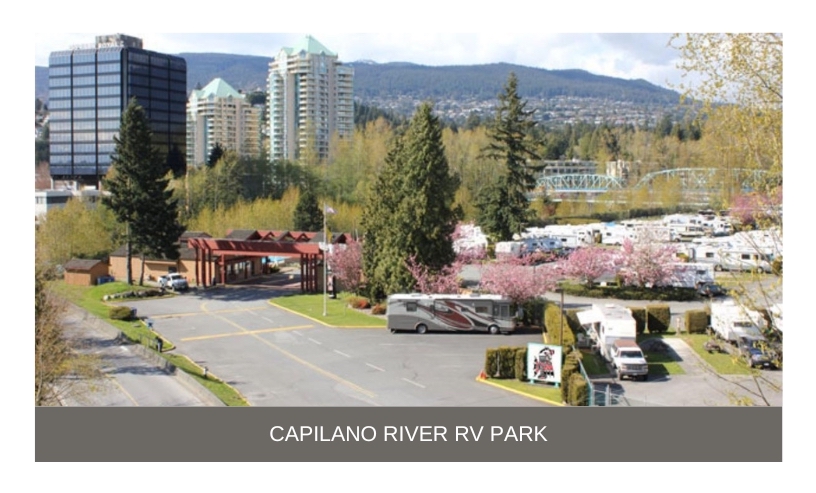 This quaint coastal town dazzles with postcard-perfect sandy beaches, lakes, and rainforests. Love surfing? Tofino is your place. You'll also love nearby Nanaimo (a favorite place of the late Princess Diana) and its beautiful provincial parks and trails, as well as its excellent shopping and restaurants.
The Crystal Cove Beach Resort is an excellent RV camping option in this region. All sites have 30-amp power as well as sewer and water, picnic table, and fire pit. Complimentary hot showers and internet are available, and there's a coffee bar with real Starbucks coffee for when you want to rough it, but not too much. The office also sells firewood and ice and lends books, games, puzzles, and DVDs to visitors. There's also an Adventure Playground that families really enjoy.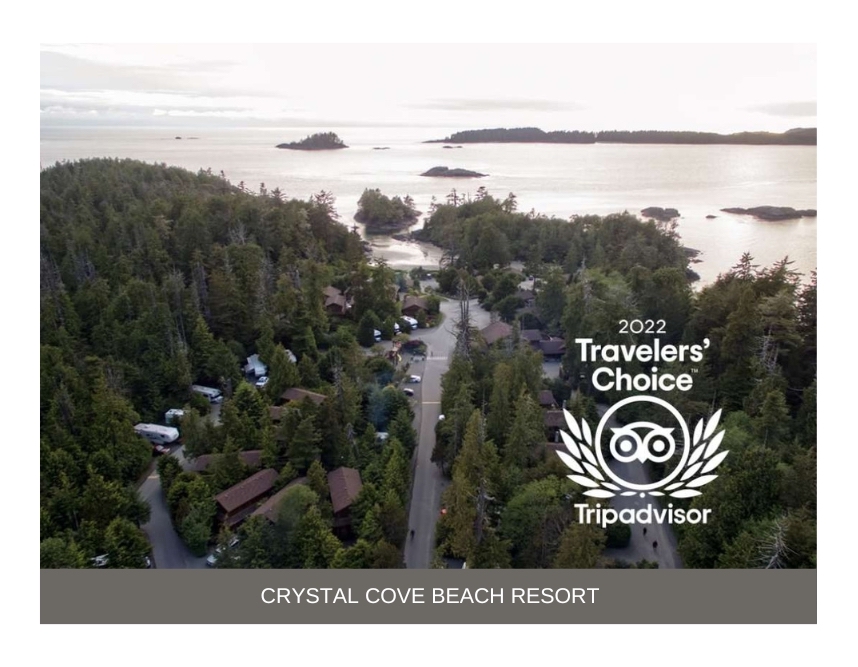 It would be pretty tricky to RV your way to Greece from Arizona, but you can definitely get to Ontario's answer to the Mediterranean: Tobermory on Lake Huron's lovely Bruce Peninsula. Tobermory is a charming harbor village that has something for every age and interest. One must-see? Be sure to explore the Grotto in the Bruce Peninsula National Park. The underground cave is otherworldly, with shades of blue you have to see to believe. And Tobermory is just a 3.5-hour trek to Toronto, one of the most vibrant cities in the world.
Happy Hearts Park is an ideal base for exploring the area. The park offers 25 acres of sunny or shaded sites, from tents to full RV hookups with water, electricity, and sewer. You'll enjoy the rec building and playground area, as well as basketball, horseshoe, shuffleboard, and even mini golf ($2 per person). There are also firepits perfect for s'mores and late-night stories!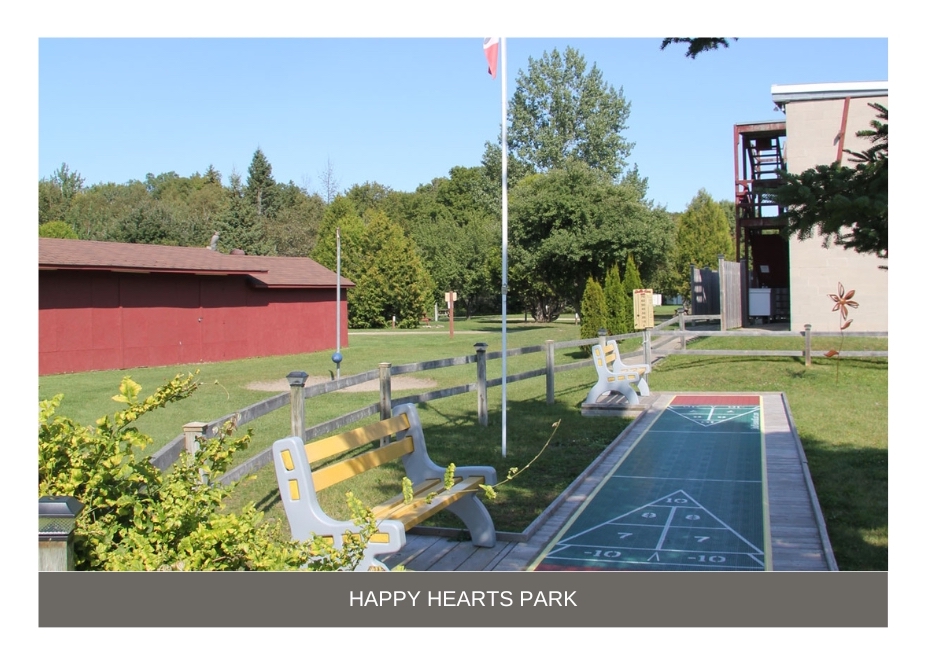 Another Canadian destination with definitive European vibes is the French-speaking Quebec City. Quebec City is a World Heritage Site, thanks to its top museums, majestic chateaus, and winding cobblestone streets. And the city is walled, adding to the fairy-tale vibe.
When you're in the mood to unwind, Quebec City KOA Holiday, with its pull-through RV sites, is a perfect place to stay. Pet-friendly, with a heated pool, water slide, splash pad, and gold mining for kids, the park has fun of all kinds. Visit waterfalls like Montmorency Falls and enjoy thrilling kayaking and rock climbing nearby. Then relax in the hot tub and catch up on email with free wifi.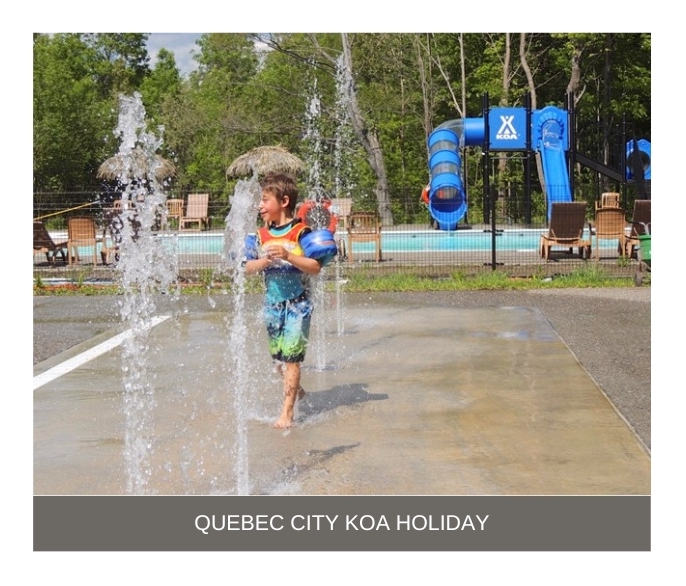 If you're adventuring in Nova Scotia, you'll find many solid RV camping options. If you're hoping for a summer beach vacation in your RV, Broad Cove Campground in the Camp Breton Highlands National Park delivers. The campground is located near the adorable village of Ingonish, Nova Scotia, in a forest that runs along a sandy stretch of beach on the Atlantic Ocean.
The setting is second to none, and the hiking and biking trails and wildlife will not disappoint. Kids will love geocaching and interpretive programs, as well as body-surfing in the sea. There's also lake swimming nearby, and spectacular waterfalls. The campground has kitchen shelters with woodstoves and fireplaces, as well as wifi and shower facilities.
Got a dinosaur lover on board? Visit the Dinosaur Provincial Park in Alberta, in the gorgeous Red Deer River Valley, two hours east of Calgary. The park is an UNESCO World Heritage Site. The rugged badlands terrain and natural history make for a truly unique adventure. More than 50 dinosaur species have been discovered in fossil form at the park, and you might just stumble upon a new one yourself! And you'll love staying at the Dinosaur Campground. You'll be a stone's throw away from the famous Royal Tyrrell Museum, the Hoodoos rock formations, and the very photogenic "World's Largest Dinosaur."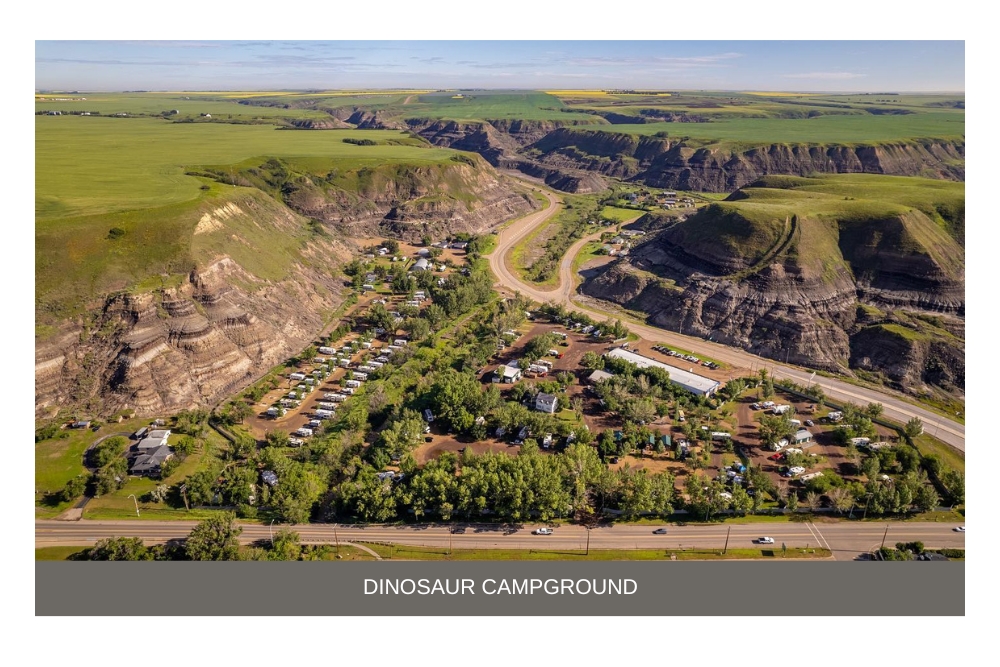 Additional Resources:
Looking for more inspiration for your RV trip through Canada this summer? Be sure to check out these great sources of information:
Got questions about RVing in Canada? Carefree has you covered!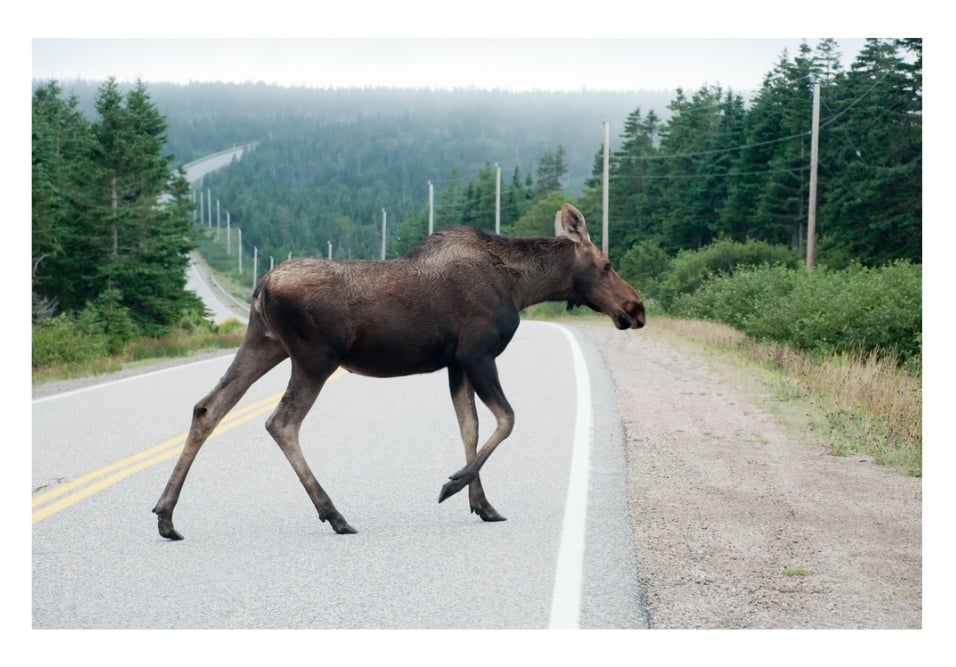 At Carefree Covered RV Storage, we love to talk about RV adventures. Whether you're planning to journey through the United States or all the way up to Canada, we're here to help out with expert advice and travel tips. And when you're all done with your next RV expedition, the best advice we can give you is to store your RV at a secure RV storage facility like one of our Arizona or Texas locations.
Check out our facility video, tour, and other video resources, then stop by, and we'll get your rig set up. When you store your recreational vehicles with us, you'll enjoy secure, quality covered RV storage with our 42-camera video surveillance, along with 365-day automated access with our phone gate app, charging outlets, free wifi, and free self RV wash and sewer dump. We've even got complimentary bags of ice! Also need a storage unit for other small recreational toys, equipment, and supplies? We've got them!
At Carefree Covered RV Storage, you're guaranteed peace of mind, protection, and personalized, old-fashioned service. We make it easy for you to rent and make payments online, maintain your vehicle, and get on the road — so that you can keep living the carefree life with the whole family!