Discover the best roadmaps for truly memorable recreational vehicle road trips with advice from the RV experts at Carefree Covered RV!
What do you think of when you think of the perfect RV road trip? Are you a beach-or-bust RV'er or a National Park regular? Does the desert have your heart, or are you happier in cooler climates? There's no one way to road trip in an RV, but at Carefree Covered RV Storage, we've got some ideas for you if you're running low on road-trip inspiration. Stick with us, and you'll be ready to cruise across the country in style with the ultimate RV road trip road map for 2021.


CALIFORNIA IS CALLING: Discover the Beauty of the Golden State from the Rolling Comfort of an RV!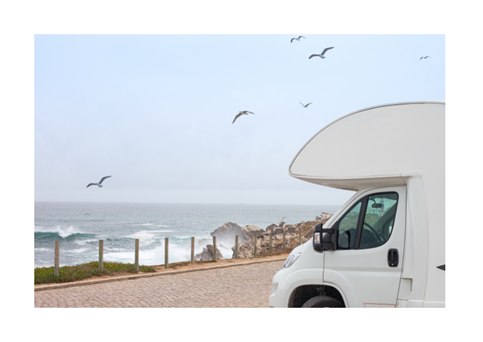 Pacific Coast Highway:
What's better than this revered West Coast route? Your RV posse will take in the sights of mighty redwoods in Northern California, cruise along the coast of famed Big Sur, and revel in Southern California's gorgeous beaches. Big city fans can get their fill of urban delights with day trips to San Francisco, Los Angeles, and San Diego. The whole trip can be made in a long weekend or at a more leisurely pace — and
RV resort options
are plentiful.
Our PCH picks:
Ocean Mesa Campground at El Capitan: Sun-drenched Santa Barbara is a PCH highlight, and this campground provides sweeping views of the area's famed shores. You'll enjoy large private lots (and depending on your timing, you might get to enjoy their legendary movie nights on the park's big screen). The Ocean Mesa onsite store has everything you could need, and the park is pet-friendly, too!
Caspar Beach RV Park: For those who prefer northern California to southern California, this beachfront RV park in Mendocino is a fantastic place to stay, with full and partial RV hookups, showers, internet cafe, general store, and game room. Ocean and mountain views guarantee amazing family photos. You can rent paddleboards, surfboards, and boogie boards, along with kayaks.


RIDE THE RIG TO MAINE: A Unique RV Roadtrip to See the Leaves Change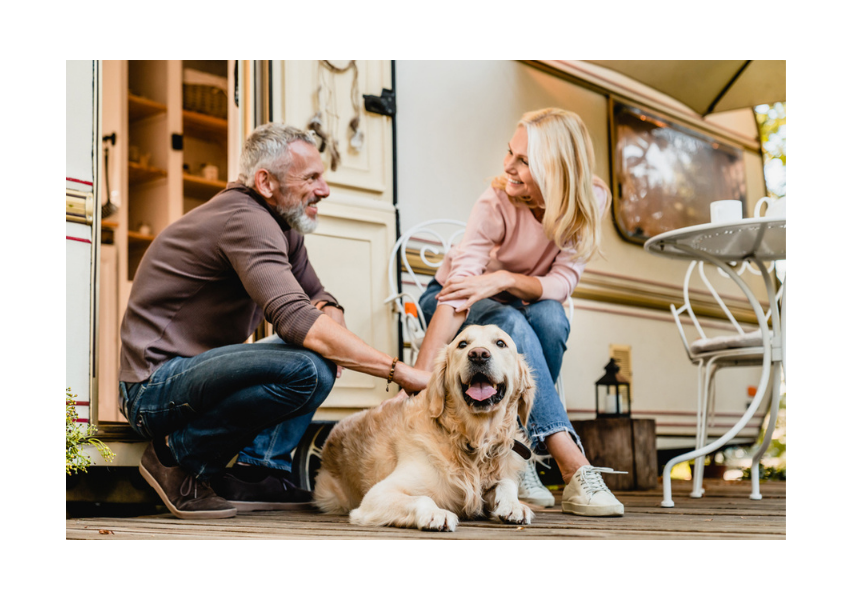 Maine Course: We know Maine is quite a hop from Arizona, but we firmly believe it's worth the drive at least once, preferably to see the incomparable autumn foliage of New England. But Coastal Maine is stunning in any season (though not for the faint of heart in the winter), and RV travel allows for up-close water views around every bend. In fact, there are plenty of RV resorts and parks along the coast, with amenities sure to please your whole RV crew. Enjoy Portland's restaurant scene, work your way up to Camden's gorgeous harbor, and aim for Acadia National Park, one of our country's most breathtaking treasures. Lighthouses and lobster rolls (a local delicacy) are plentiful in Maine, so bring your camera and an appetite.
Our Maine picks:
Megunticook Campground by the Sea: If you're road-tripping through the Rockport or Camden region and looking for a place to park your RV with a fantastic coastal view, Megunticook Campground might be just the spot. The campground offers stunning Penobscot Bay scenery (you might even see a porpoise playing), volleyball, and a swimming pool, plus a full array of hookups for RVs up to 38 feet. Bigger than 38 feet? No problem. Big Rigs are welcome at its sister campground, Camden Hills Community Campground.
Wolfe's Neck Oceanfront Camping: This is an RV experience like nothing else, a must-stay if you're contemplating a coastal Maine road trip. The award-winning seafront campground offers farm fun and an onsite Farm Cafe, kayak and bike rentals, hiking trails, barnyard and garden visits, all on more than 600 acres, with a whopping four miles of ocean frontage. The campground is part of Wolfe's Neck Center for Agriculture and the Environment, an organic demonstration farm, and educational center celebrating farms and farm food. And shoppers will love that the flagship L.L. Bean is just a stone's throw away.


FLORIDA OR BUST: Don't Miss These Family Fun Road Trip Destinations in the Sunshine State!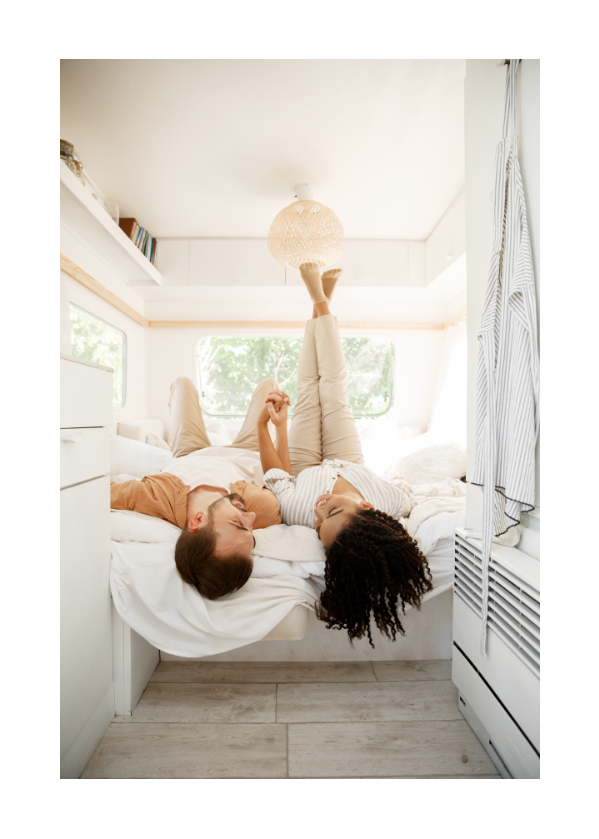 Florida Keys: RV travel to the Florida Keys is popular, so you'll want to plan pretty far in advance and be sure you've got reservations in place. That said, there's a reason it's so popular: the drive south through the Keys makes you forget there's asphalt under your wheels as you gaze out at the turquoise-blue water stretching in every direction. The Keys make up one of the fascinating coral archipelagos in the world, and the area never disappoints, with its postcard-perfect palm trees and sugar-white sand beaches. The Keys are a great RV destination for those who love sport fishing, scuba diving, and snorkeling, but it's more than okay to chill under a beach umbrella, too! There are plenty of fab RV parks in the Keys, so decide ahead of time which amenities, like wifi and laundry, are a must.
Our Florida Keys picks:
Big Pine Key Resort: This waterfront resort has it all, you name it: bonfires on the beach, dances, game nights, sunset happy hours, fishing tournaments, arts and crafts, and, yes, bingo! There are 97 full hook-up RV sites, with electric, water, sewer, and cable included. And you can choose a site either on or off the canal. Other awesome amenities include a boat ramp and canal docks, a camp store, a heated swimming pool, and a fish cleaning station, so the inside of your RV can stay smelling just as fresh as it did at the beginning of your road trip.
Bluewater Key RV Resort: While this luxe Key West resort is a bit more costly, the amenities are definitely worth the price tag! The park is situated on a peninsula, meaning most of the RV sites are at the edge of the water. It's dog-friendly and even includes a dog park for your four-legged family members. The site is gated for security, plus some spots even have a tiki bar and sink. If you love it here, you can even buy a lot! Be prepared: There's a seven-day minimum stay, so get that reservation early.


APPALACHIAN TRAILS: Country Road Trips Ideal for RV Travel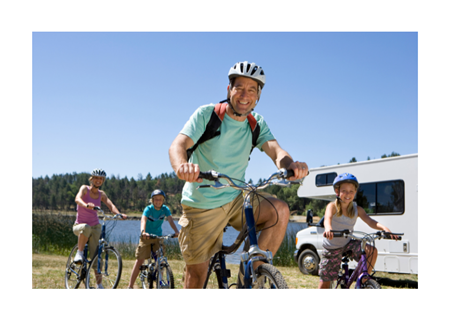 Blue Ridge Parkway: If "take me home, country roads" is one of your favorite song lyrics, this route through the Appalachian mountains may be just the ticket for your next RV trip. Travel almost 500 miles from Rockfish Gap, Virginia, to Swain County in North Carolina, and you'll be richly rewarded with gorgeous forests, old rock tunnels, and plenty of wildlife. National Park fans can also check off another two on their list: Smoky Mountain and Shenandoah. History buffs will love the opportunity to visit Thomas Jefferson's Monticello estate in Charlottesville, Virginia, and country music lovers will be thrilled with the Birthplace of Country Music Museum in Bristol, Virginia. There are lots of excellent RV parks in this truly memorable region.

Our Blue Ridge picks:
Lynchburg/Blue Ridge Parkway KOA: Situated in Monroe, Virginia, this KOA makes for easy access to all the natural wonders of the area, as well as close proximity to all the history of Lynchburg. Fishing, firewood, a dog park, and a pool, as well as wifi and cable TV, make this a clear winner for your RV crew.

Fancy Gap Cabins and Campground: Tired of sleep onboard? Rent a cabin! Fancy Gap gets rave reviews from fellow RV travelers. Wifi, fire pits, and picnic tables make for a pleasant stay. Plus, there are many walking trails, a bathhouse, and a charming apple orchard.
Come Home To Carefree Covered RV Storage
We know the best road trips are less about itinerary and more about the company. However, narrowing down destinations creates a more carefree road tripping experience along the way. Take your pick from any trip that we've tackled on this list, and you are guaranteed to marvel at interesting sights, meet fellow RV enthusiasts, and have a blast every mile of the journey.
When your rig is off the road, enjoy the security and reliability of Carefree Covered RV Storage. Our clients enjoy secure, quality covered RV storage with our 42-camera video surveillance, along with 365-day automated access with our phone gate app, charging outlets, free wifi, and free self RV wash and sewer dump. We've even got complimentary bags of ice! Also need a storage unit for additional small recreational toys, equipment, and supplies? We've got them!
At Carefree Covered RV Storage, you're guaranteed peace of mind, protection, and personalized, old-fashioned service. We make it easy for you to rent and make payments online, maintain your vehicle, and get on the road — so that you can keep living the carefree life!