The stars at night are big and bright, deep in the heart of Texas' most unforgettable RV camping destinations! There's just something about RV camping in Texas. The Lone Star State serves up a wonderfully varied array of terrain and views, making it an RV camper's dream to visit. Everything truly is bigger in Texas, including the selection of beautiful camping destinations! Head to the western side of the state to enjoy desert and mountain landscapes. Love the scent of cool, piney forest? East Texas has innumerable woods perfect for RV getaways. And if beaches are more your thing, the Texas Gulf Coast welcomes you and your RV crew with sun, surf, and golden sand.
In Texas, you're always just a few hours away from a completely different, completely amazing view. Texas also offers every kind of camping you can imagine, from tent sites to cabins to cottages to boondocking spots and luxe RV resorts. So set your sights on this stunner of a state and pack up the RV.
Here are some of our favorite corners of Texas for camping. This handful of suggestions merely skim the surface of Texas' best camping destinations — just enough to get you on the road and ready for more!
Big Bend National Park: Incredible Sights and Unique RV Sites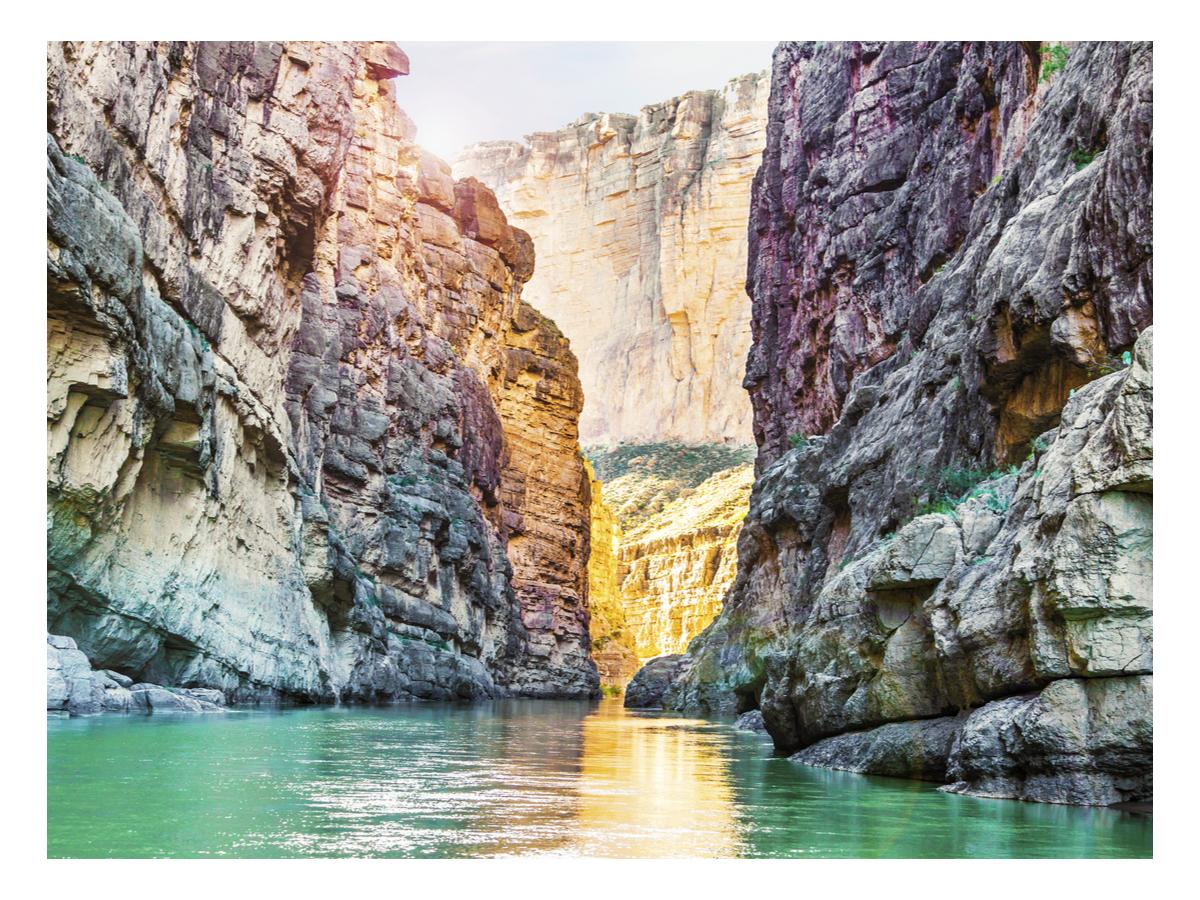 Southwest Texas is home to the spectacular Big Bend National Park, where you can enjoy the gorgeous Chisos Mountains and explore the Chihuahuan Desert. You can also get a look at the stunning Santa Elena Canyon, chiseled into place by the Rio Grande. This national park even offers opportunities to relax in the water! Langford Hot Springs is a must for tired muscles. And if you like history, you'll love visiting the Sam Nail Ranch ruins, a homestead dating back to 1916. The night skies in Big Bend National Park are truly (and literally) stellar!
Where to RV Camp in Big Bend National Park? Try these top two picks!
You'll find the Chisos Basin Campground in a wooded mountain basin where it offers fabulous views of Emory Peak and Casa Grande. The stunning natural features make the perfect frame for sunset photos. This destination is rustic, allowing campers to enjoy nature at its finest.
Chisos Basin is not recommended for RVs longer than 24 feet or trailers longer than 20 feet due to the steep grade of the switchbacks leading to the campground. While it may be tricky to access, the location and views are worth it. Some of the park's best hiking trails begin nearby. Reservations are a must, and due to fire conditions, only charcoal grills are permitted — no ground fires.
While Rio Grande Village Campground is a classic no-frills RV spot, it is the only RV park in Big Bend with full hookups. The 25 sites are back-in setups, but no tents are allowed. The lot is wide open, with a wooded perimeter. There's a camp store, which is handy when you forget something essential. And, if you're traveling with furry companions, it's important to note that leashed pets are allowed on this property. However, pets are not permitted anywhere in Big Bend National Park.
The magic of Big Bend is in the exploration of the park — which is easy when you park your RV at Rio Grande Village Campground.
Padre Island National Seashore: Beachside RV Fun and Sun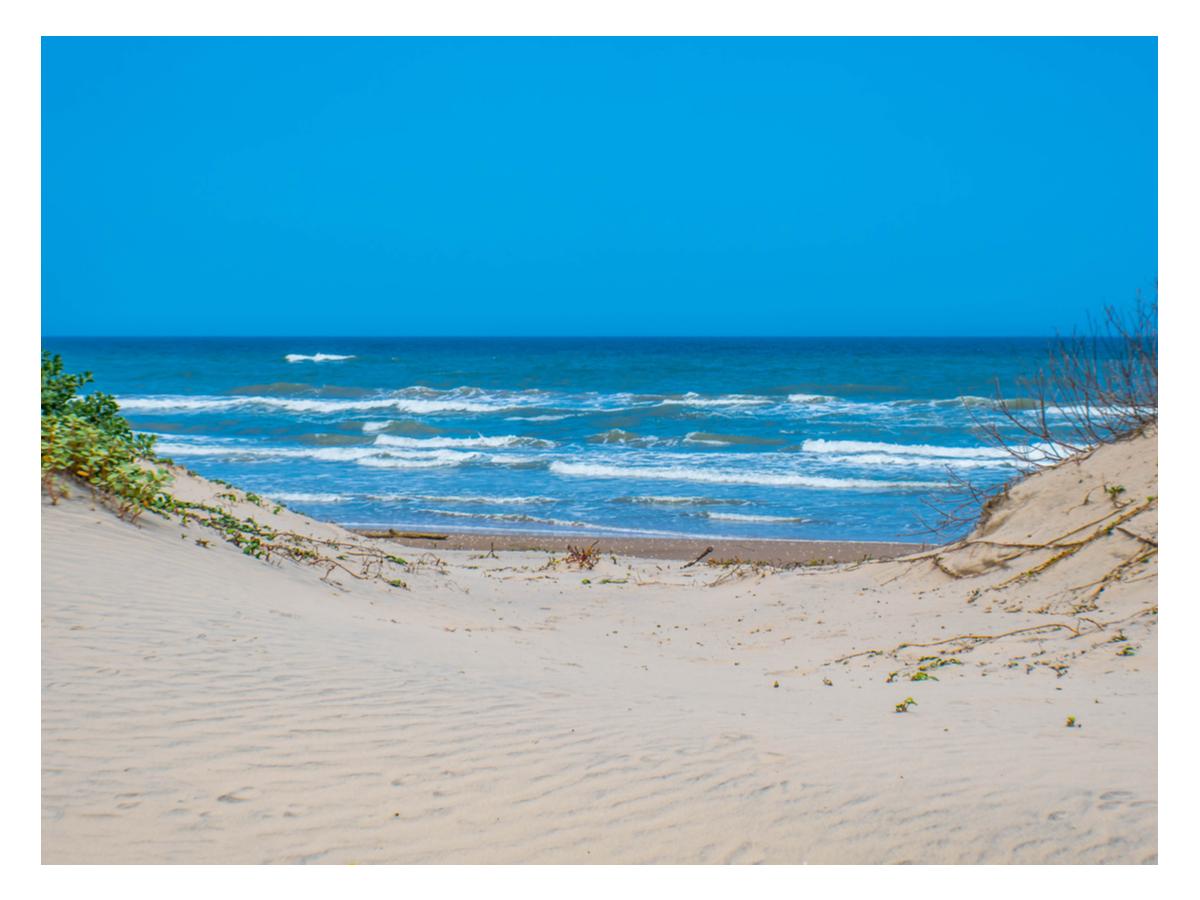 Welcome to the longest undeveloped barrier island not just in the U.S. but in the world — Padre Island National Seashore. If you love the seashore, you'll marvel at the endless miles of coastline and sand dunes that keep the Gulf of Mexico apart from the coastal lagoon Laguna Madre. Sea turtles and shorebirds are in plentiful supply — and there are even a few Spanish shipwrecks that date to the mid-1500s.
Where to RV Camp at Padre Island National Seashore? Try these top two picks!
The South Padre Island KOA Holiday is a great RV camping park, hosting RVs up to 98 feet. Electric, propane, wifi, cable TV — this park has everything you need for comfortable RV living. There's also a hot tub, sauna, and pool open year-round.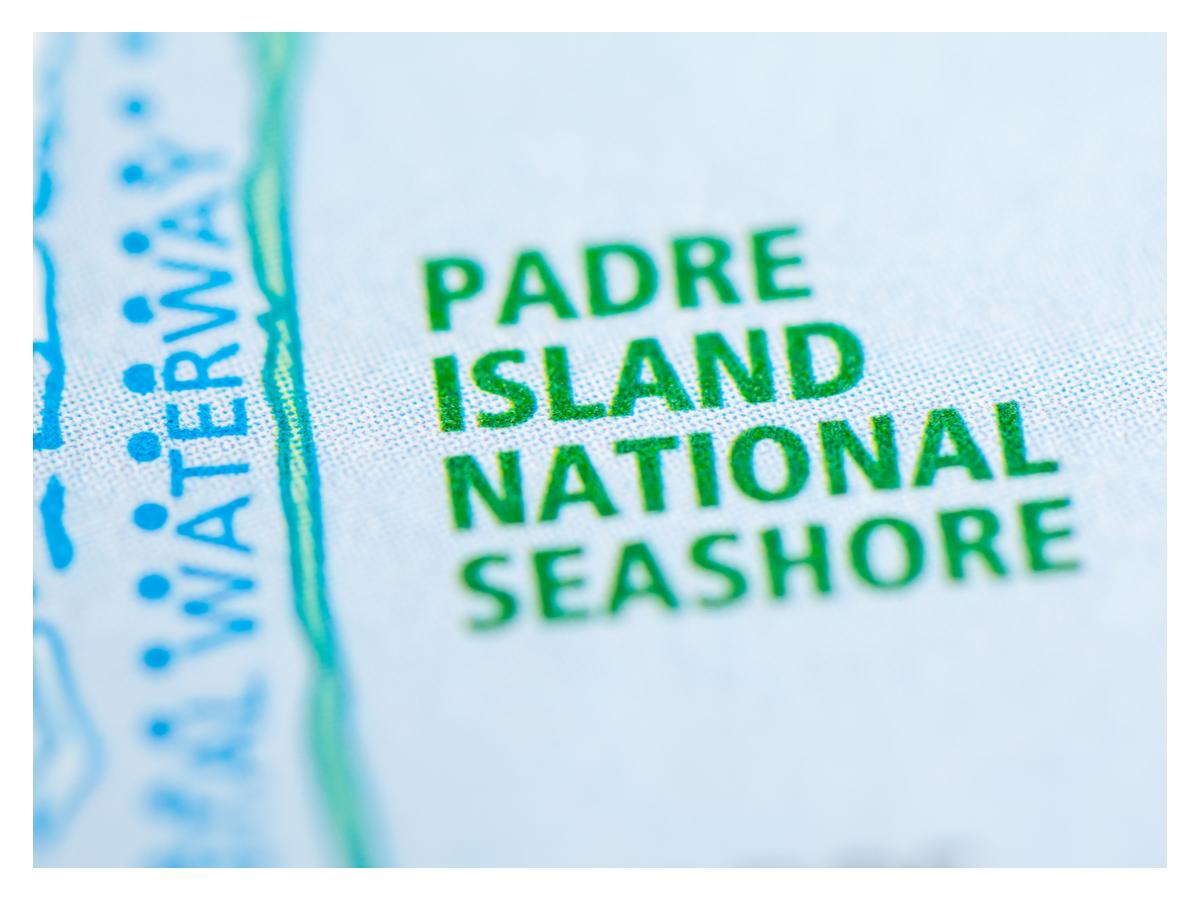 The snack bar is perfect for nights when you're not up to cooking. For a more DIY approach to dinner, fishing is excellent, and there are KOA boat ramps free to all guests. Kids love the sandy playground, and grownups love the sunset deck. As a bonus to an already amenity-filled destination, dogs are welcome at the park too!
For campers looking to mix it up, Malaquite Campground is both tent- and RV-friendly. If you've got a paid site at the campground, you can pitch a tent right at the site or on the beach a few steps away. Malaquite is a first-come, first-serve situation with designated sites, picnic tables, and paved parking.
The campground has cold water showers and restrooms, but there are no hookups. There is a black and gray water dumping station, along with a potable water station as you enter the campground. Enjoy a walk along the beach while knowing that a comfy bed is waiting for you right along the shore — a truly once-in-a-lifetime experience.
The Texas Hill Country: A Vast Landscape of RV Camping Gems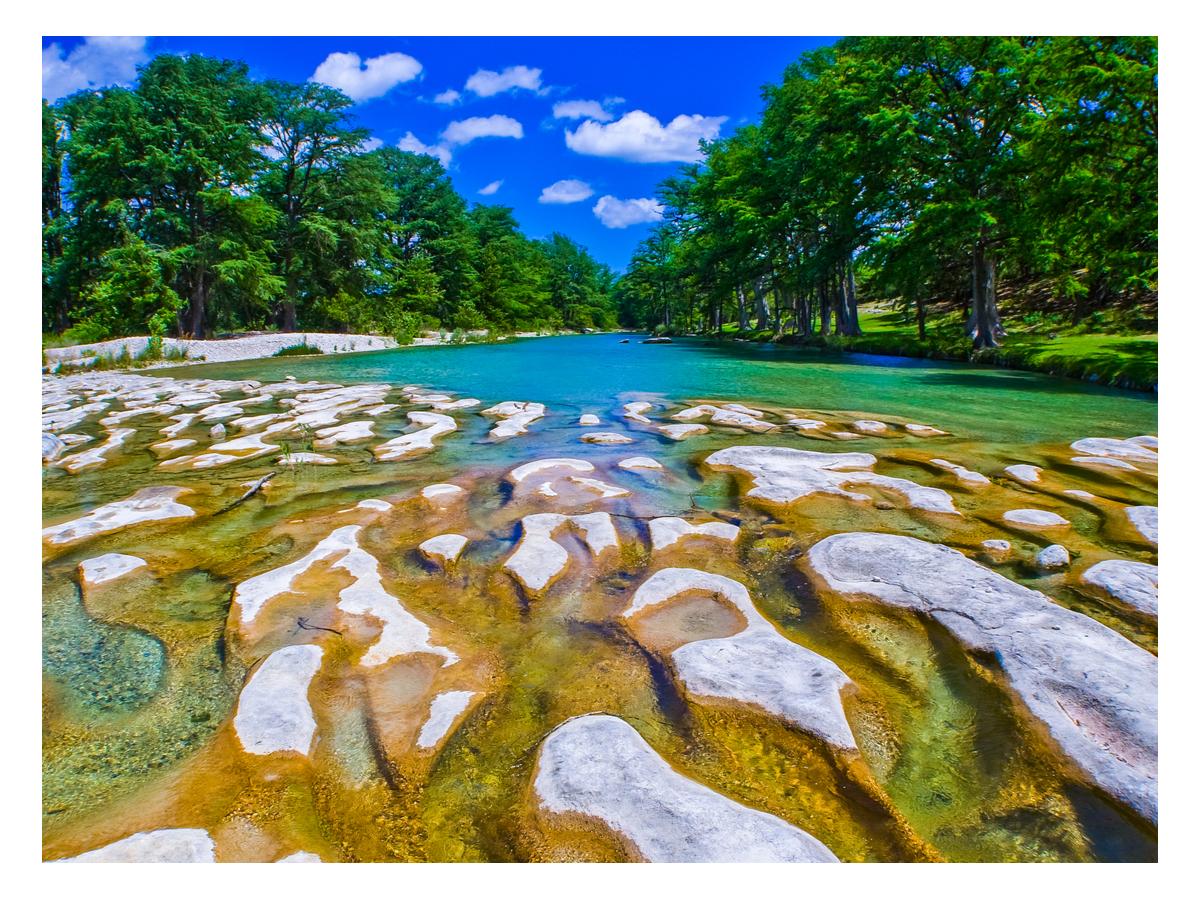 Say howdy to the Hill Country! The Texas Hill Country rests on Edwards Plateau and stretches from Junction, TX in the west, out to Austin and San Antonio in the east. Suppose you love rolling hills, gorgeous vegetation, pristine rivers, abundant cultural events for arts and music lovers, and finger-licking good barbecue. In that case, The Texas Hill Country should be your next RV camping destination. So get ready to two-step through Texas in hiking boots because these campgrounds are a must-see.
Where to RV Camp in The Texas Hill Country? Try these top two picks!
On the calm banks of the Guadalupe River lies the family-operated By the River Campground. Campers enjoy 65 acres of heaven in Kerrville, the capital of The Texas Hill Country. You might know Kerrville from the famed music festival that occurs there, or you might be a stranger to the town. Either way, this campground is loaded with amenities. Full hookups, wifi, laundry, and hot showers are just the beginning of the offerings here.
The park is a favorite in the area, especially with kayakers and canoe fans. There's a swimming pool for those who prefer pool swimming to river paddling, leaving something to do for the whole family. RV visitors rave about the fantastic sunsets, terrific staff, and pet-friendly vibe. Daily, monthly, and yearly rates are available, making it easy to plan a trip according to your needs!
This waterfront campground on Lake Buchanan offers 14 miles of walking trails and free nature programs. In addition, you can visit the Eagle Eye Observatory or rent kayaks and canoes nearby.
The park can handle large rigs up to 87 feet long, and there are water, sewer, and electric hookups. The on-premises supply store has everything you need for a great vacation: drinks, ice, food, firewood, and plenty more. RV guests can relax at the Overlook Restaurant and take in live music as well as movies under the stars. Kids and adults alike love the nightly S'mores Firepit!
Texas RV Camping Additional Resources:
Texas is one adventure after another, just waiting to be discovered by you and your RV crew. Here are some other excellent resources if you're planning camping fun Texas-style:
Come Home to Carefree Covered RV Storage
Texas trails, trips, and tastes are worth the talk! And, what better way to travel than in the comfort of your own RV. So, don't miss the chance to explore these amazing Texas camping gems by yourself or with the whole family!
Come home to Carefree Covered RV Storage for dependable and secure protection after taking on your latest Texas adventures.
When you store your recreational vehicles with us, you'll enjoy secure, quality covered RV storage with our 42-camera video surveillance, along with 365-day automated access with our phone gate app, charging outlets, free wifi, and free self RV wash and sewer dump.
We've even got complimentary bags of ice! Also need a storage unit for other small recreational toys, equipment, and supplies? We've got them! We're always here for our customers at Carefree Covered RV Storage. Check out our facility video and tour, then stop by, and we'll get your rig set up.
At Carefree Covered RV Storage, you're guaranteed peace of mind, protection, and personalized, old-fashioned service. We make it easy for you to rent and make payments online, maintain your vehicle, and get on the road — so that you can keep living the carefree life.