Are you new to the Queen Creek area of Arizona? Looking for things to check out in your new neighborhood? If so, we have just the list compiled for you! Read on to learn more about some of the must-do and see things to be found in and around the Queen Creek area.
Queen Creek Olive Mill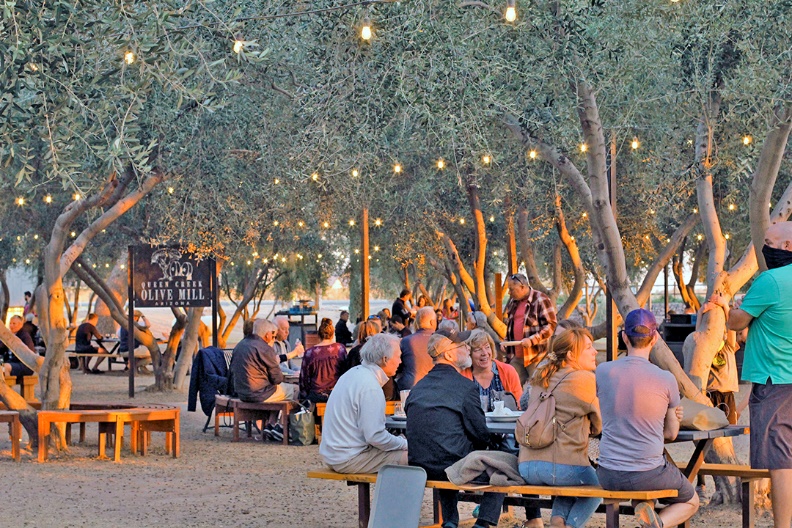 Located on the West end of Combs Road, the Queen Creek Olive Mill is the only working olive farm and processing mill in Arizona …and one of only a handful in all of the United States. Not only do they harvest their own olives from their 7,000 trees, but they process them in-house into many different products – all of which are available for sale in their store. Oh, and while there, be sure to take the behind-the-scenes tour conducted daily where you can learn how they make extra virgin olive oil (EVOO), how to use it in the kitchen, and why it's so darn good for you! Their experts will teach you how to correctly taste EVOO (no bread) and help you shop at their gourmet marketplace following the tour.
The Pork Shop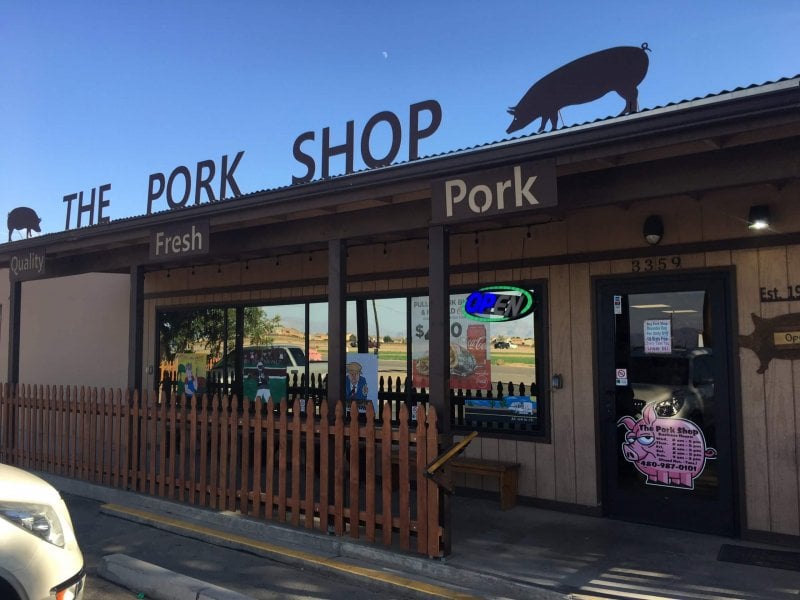 Ranked "Best of the Valley" by Phoenix Magazine and touting a Google review score of 4.8 out of 787 reviews, you definitely should not miss this old-style meat market that has specialized in fresh pork and pork products since 1979. Started by Greg Combs, a third generation Arizona farmer, The Pork Shop was created because of the need for an alternative marketing source for his pork operation. Selling directly to the consumer was something no one was doing at the time. Greg developed some sausage recipes and started retailing on the family homestead in Queen Creek where his grandfather first started farming in the 1940's. The Pork Shop flourished, adding smoked products including sausages made from their own time-tested recipes, several varieties of hot dogs, and smoked bacon of which the smell will have you in its clutches as soon as you enter the building.
San Tan Mountain Regional Park
Just South of the Hunt Highway outside of Queen Creek is San Tan Mountain Regional Park. Consisting of over 10,000 acres, the southeast valley park is a fine example of the lower Sonoran Desert. The park ranges in elevation from about 1,400 feet to over 2,500 feet. In it are several trails suitable for all skill levels. If you are looking for an easy trail, take the Moonlight Trail; if you are more experienced and looking for something more challenging, take the 6.4 mile San Tan Trail.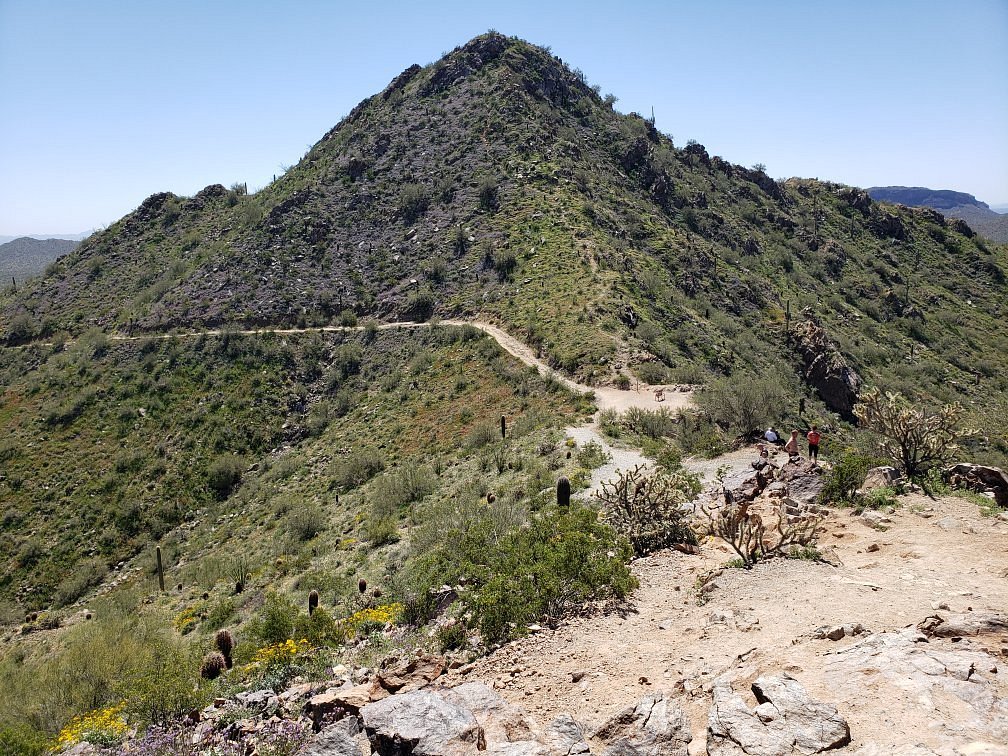 Goldmine Mountain is located in the northern area, with a spectacular San Tan Mountain escarpment in the southern portion of the park. The vegetation changes from creosote flats to dense saguaro forest. Various types of wildlife may be observed, including reptiles, birds, and mammals. Don't forget to stop by the Visitor's Center to pick up educational information, souvenirs, and to see the wildlife exhibits and tortoise habitat.
The Apache Trail
Just a short drive from Queen Creek is the Apache Trail, which was created as a stagecoach trail to haul supplies and workers back and forth to the Roosevelt Dam construction site starting in 1910. The historic trail gets its name from the Apache Indians, who originally used the trail to navigate through the Superstition Mountains.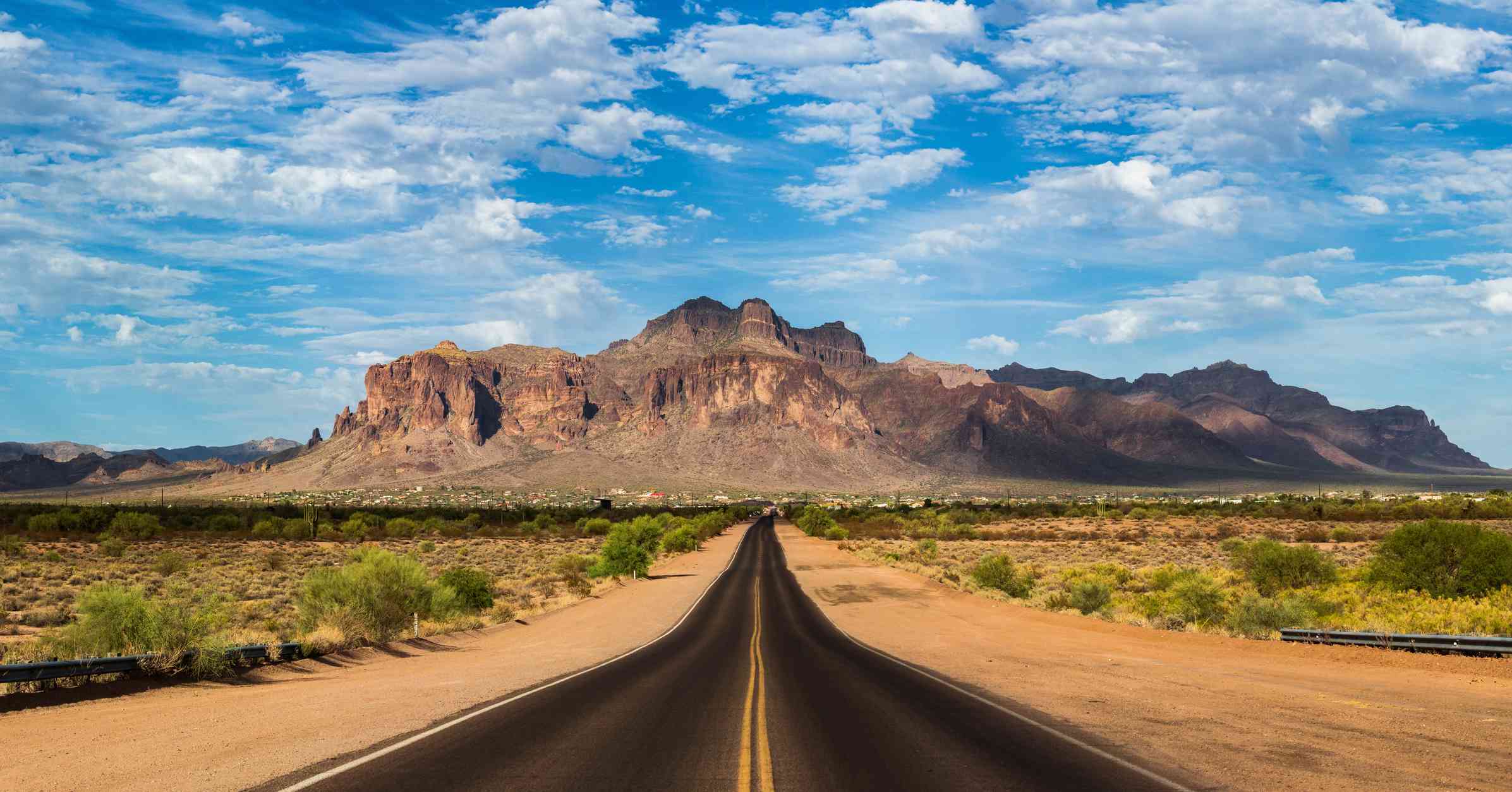 Known more officially as Arizona State Route 88, the trail is a 40-mile drive starting in Apache Junction and ending at Theodore Roosevelt Dam. The road is very winding, with switchbacks and sharp turns, so amateur drivers should take caution. Once you reach the trail's end, you can either turn around and go back the way you came or continue onto the circle route, which takes you back through Globe.
It's important to note that the trail is only partially paved but well-maintained. Any reliable vehicle should be able to make the drive, but RVs are heavily discouraged beyond Tortilla Flat.
The Lakes
The Apache Trail harbors many places on the Trail for an afternoon of fun or a daytrip from Queen Creek. For example, in less than an hour, you can be on the water boating, fishing, or enjoying other watersport activities at any of the three lakes located along the Trail: Saguaro, Apache or Canyon. Of these three man-made lakes, Canyon Lake is by far the most scenic. It boasts a large marina, sandy beaches, an RV park, and campgrounds. Dramatic red rock cliffs surround the lake – if you keep your eyes peeled, you might spot bighorn sheep or bald eagles. You can rent a boat at the marina or book a ticket on the Dolly Steamboat to tour the lake.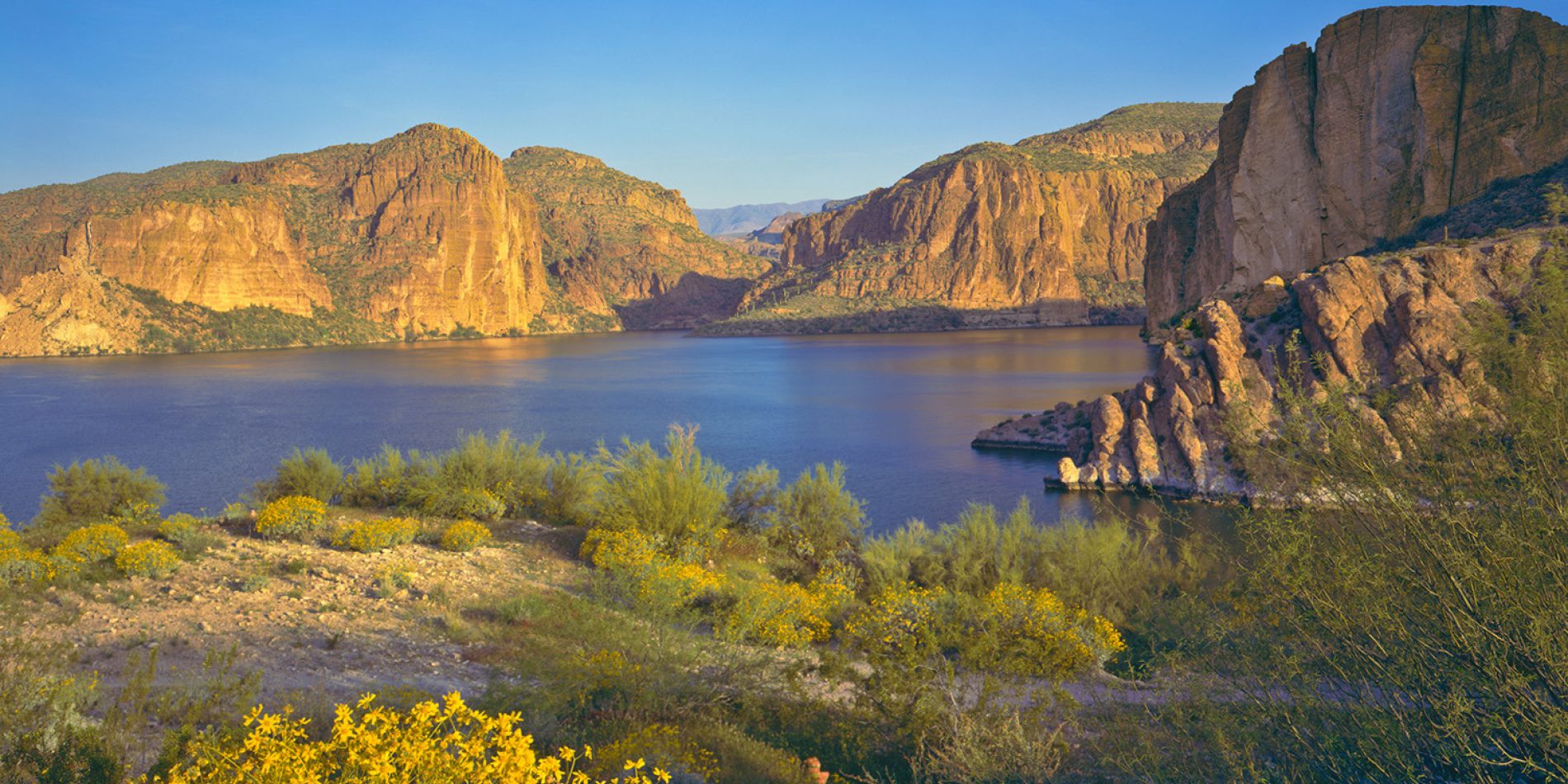 Goldfield Ghost Town
Before you get to the Apache Trail lakes, you will drive by this unique tourist destination where you can not only have fun, but also learn about our local history.
While at Goldfield Ghost Town, take the underground Gold Mine Tour and experience what it was like to mine gold underground back in the 1890s and why you did not want to have "honeypot" duty.
Ride the only narrow-gauge railroad in Arizona around the perimeter of the town while a guide narrates the history behind the sites or see Old West-style Street gun fights reenacted by the Goldfield Gunfighters.
There is so much to do that it is easy to spend a whole day here if you want to experience everything with your family on this excursion.
Tortilla Flats
If you worked up an appetite while having so much fun at Goldfield Ghost Town, but forgot to eat while there at the Mammoth Saloon, continue up the Trail for about another 10 miles and stop where the blacktop ends - Tortilla Flat, AZ - population 6 - for one of the best hamburgers in a most unique setting. Torilla Flat is an authentic remnant of an old west own, nestled in the midst of the Tonto National Forest. It started out as a stagecoach stop in 1904 and neither fire nor flood has been able to take away this historic stop along the Apache Trail.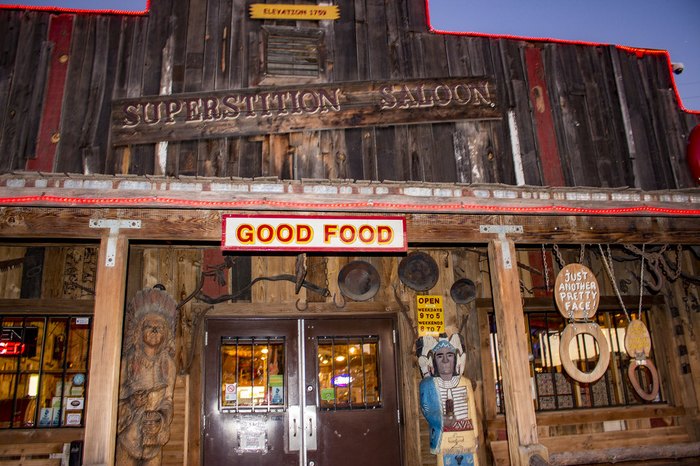 Mosey on down the boardwalk and visit the Superstition Saloon and Restaurant. Real saddles serve as bar stools where you can enjoy a cold brew or sarsaparilla. The unique wallpaper is made from real dollar bills from visitors all around the world. The restaurant serves fresh burgers, hot chili and cold drinks. After you have had time to walk off the great food, stop in the Country Store and enjoy a scoop of their World-Famous Prickly Pear Gelato or pick up some item for the road, but before you go, visit the gift shop full of amazing treasures including Indian Pottery, Jewelry, Unique Tortilla Flat Apparel, and many more unique items.
Got questions about RVing in and around Queen Creek Arizona? Carefree has you covered!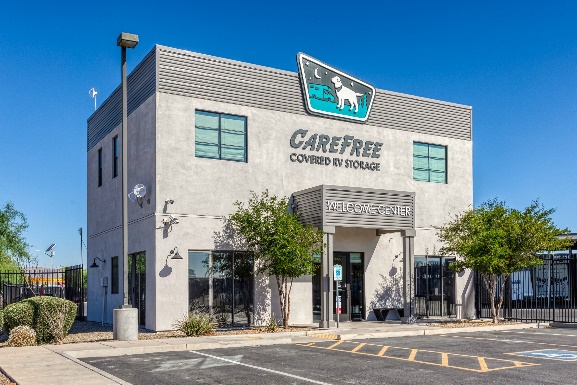 At Carefree Covered RV Storage, we love to talk about RV adventures near and far. Whether you're planning to journey around Queen Creek or see more of our great country, we're here to help with expert advice and travel tips. And when you're all done with your next RV adventure, the best advice we can give you is to store your RV at a secure covered RV storage facility like one of ours in Arizona or Texas locations.
For more information, check out our facility video and tour, then stop by, and we'll get your rig set up. When you store your recreational vehicles with us, you'll enjoy secure, quality covered RV storage with our extensive camera video surveillance, along with 365-day automated access with our phone gate app, charging outlets, free wifi, and free self RV wash and sewer dump. We've even got complimentary bags of ice!
At Carefree Covered RV Storage, you're guaranteed peace of mind, protection, and personalized, old-fashioned service. We make it easy for you to rent and make payments online, maintain your vehicle, and get on the road — so that you can keep living the carefree life with the whole family!