So you're itching to spring your RV from covered storage, but you're not ready to commit to a big cross-country trek. A weekend getaway or road trip with your trusty recreational vehicle might be just the ticket — but like many others, you're not sure where to set your sights, or how to make the most of a bite-sized RV camping vacation. Carefree Covered RV Storage has some tips to help you scrap the trepidation — and treat yourself to a trip that's short but very, very sweet.
Safety First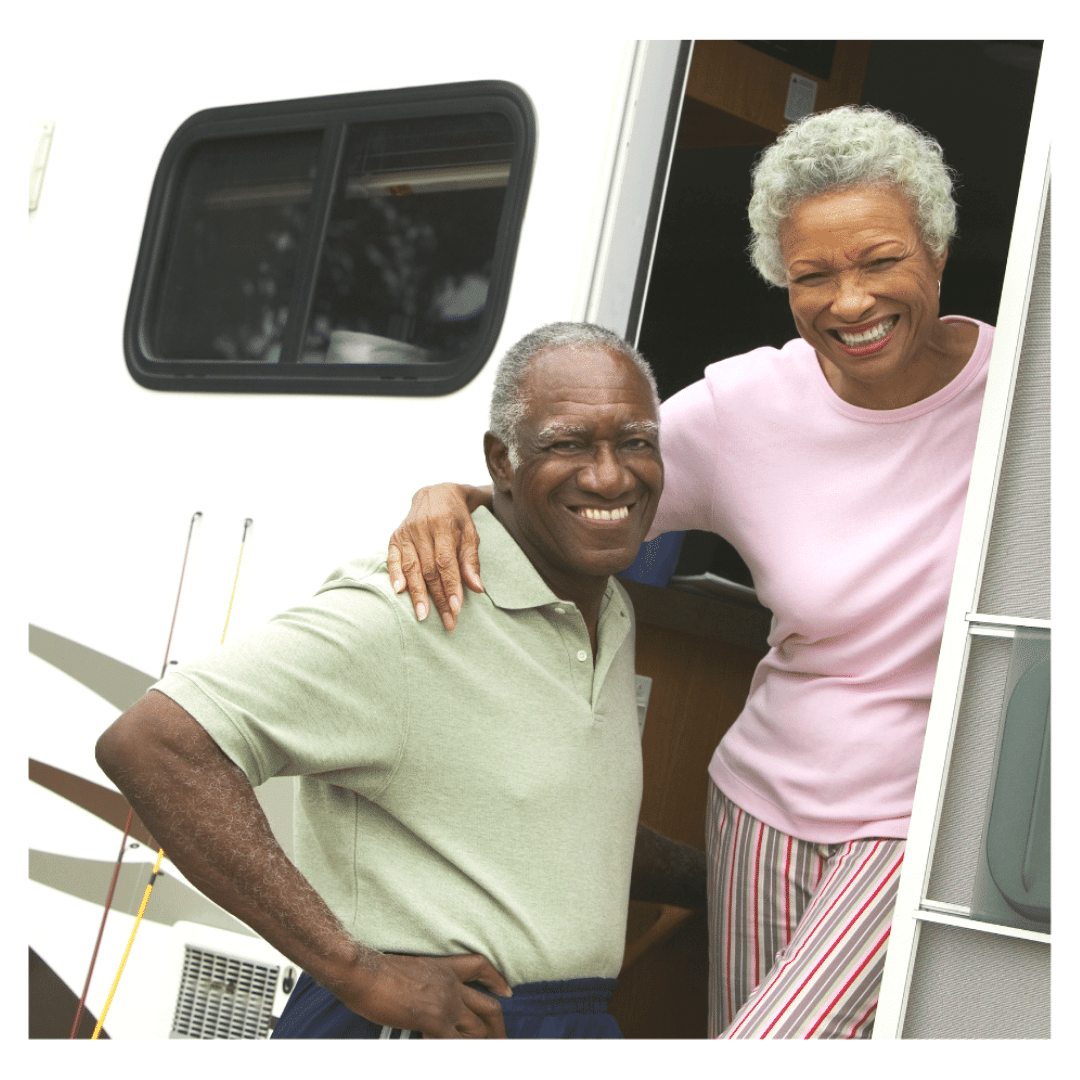 Let's just acknowledge the elephant-sized pop-up camper in the room, shall we? Even the best-laid plans are hitting some major potholes these days as families and businesses like Carefree are challenged to find improved ways to keep everyone safe and healthy.
The good news: Though no travel is 100 percent during these uncertain times, you'll be happy to hear that RV storage companies and RV campgrounds and resorts across the U.S. have been working overtime to ensure visitors' safety, with implementation of efforts like virtual no-contact check-ins and check-outs, socially distanced setups, and increased cleaning and disinfecting measures.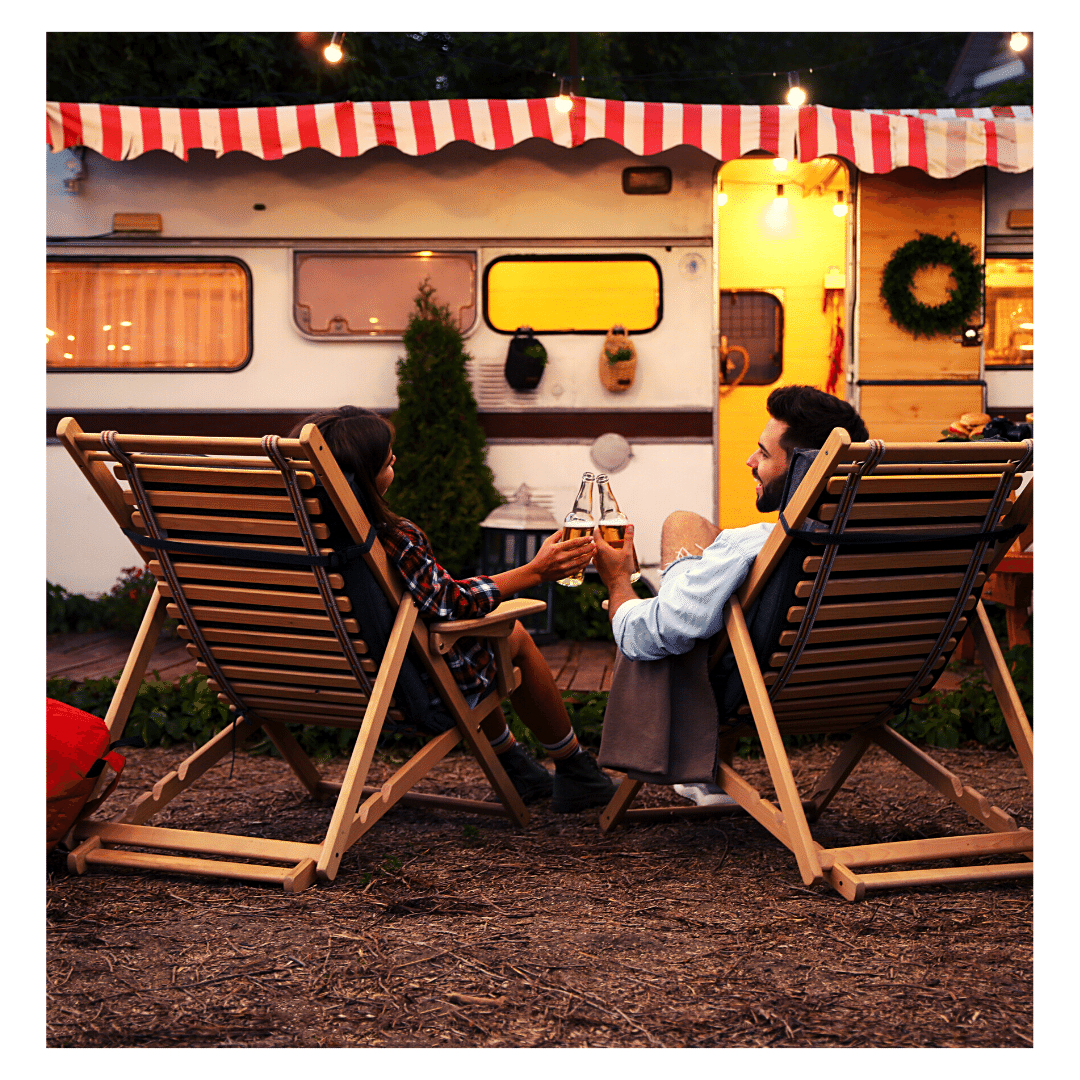 RV travel tends to be fairly low-risk, as you're traveling in your own pod on wheels and steering clear of the kind of crushing, packed-in crowds you'd find at the airport or on planes, trains, and buses. Of course, the risk of transmission does go up some when you cross paths with folks at an RV campground or resort, and those vulnerable to illness might want to stick to remote campsites for the near future.
The best thing to do? Stay informed on local guidelines for your destination of choice — and touch base with the campground or resort you have in mind to find out what's open and what's not.
Arizona: RV Paradise Around Every Corner
If you're a Carefree Covered RV Storage client, you're already in on the secret: Arizona is RV paradise for short- or long-haul travelers, plain and simple.
If you're looking for a nearby destination that's not too complicated and is definitely worth the trip, you just can't go wrong in the Copper State. Short and sweet vacay options are plentiful, so if you are craving a low-key RV getaway while you dream of better days — and longer trips — you're definitely in luck. Many are pet-friendly too, so your best friend can tag along.
Work at Home — on the Road
RV lovers were already ahead of the curve when it came to embracing the Year of Staying Home. After all, a recreational vehicle has always been the best way to "staycation." Enjoying a cozy pad on wheels means you never have to get weary of the same old view out the window — whether you're just home, or working at home.
Many RV parks offer top-notch conveniences like speedy wifi and business centers with zippy printers better than the one at home. Just be sure to check in advance that your getaway destination offers such amenities, if you've got a deadline you're taking on the road.
Think about your work-at-home chores in a new way: Head to the hot tub instead of the water cooler when it's time for a break, and meet your co-workers (read: your partner or kids) after work for an evening stroll in a very welcome new landscape. All work and no play makes Jackie and Jack dull indeed. You might just be surprised at how productive you are in a new environment. Pro tip: Letting your boss know your exact geo-coordinates is strictly optional.
Hate Crowds? You Might Be in Luck — But Plan Ahead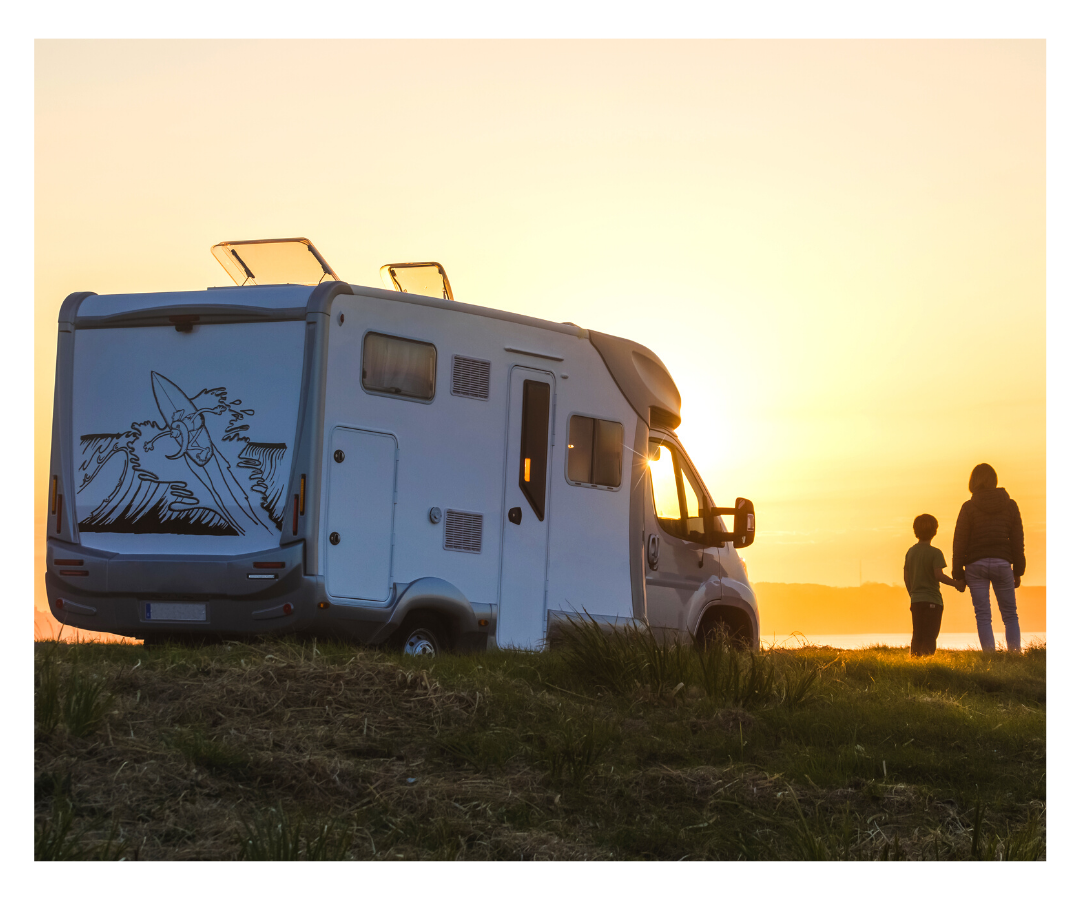 We know that many of our clients are understandably leery about the planning (and the expenditure!) of leisurely, big-scale RV trips with detailed itineraries right now. Here's the flip side: With pandemic uncertainty still looming, more people are staying home, which definitely means less crowds on the road for those who do venture out in safe fashion.
The open road is more open than ever, which means more room for you and your crew — and less likelihood that rowdy neighbors will be driving you crazy at your next RV campsite. Score!
Still, planning ahead is always a good call when it comes to RV travel, especially during pandemic times. Be sure to make reservations if you're headed to a campground or resort!
Many tourist attractions like museums and monuments have closed their doors to visitors, or are strictly limiting the number of people who can visit. But others — depending on safety measures — are still welcoming adventurers. If you're craving a little culture in addition to the gorgeous Arizona landscape, definitely to call in advance to get the 4-1-1 to check updated visiting hours, as well as COVID-19 restrictions and safety mandates at your destination.


Zero Pressure, 100 Percent Fun
When you plan a major road trip spanning a week (or several), there's understandable pressure to see as many sights as you can pack in — often leading to bloated itineraries and a seriously steep decline in fun.
Take the opportunity to flex your spontaneity muscle: a low-key weekend RV getaway allows you to pick a few special sights or tourist stops and leave it at that. Sure, snap a few photos along the way, by all means. But remember: a long weekend away is also the perfect amount of downtime to enjoy doing nothing in particular!
So skip the productivity guilt. Enjoy some s'mores at your campsite, take a dip in a heated pool, or clamber onto the roof for some long-overdue stargazing. With a short trip, the "should-dos" and "should-sees" recede by necessity. Can't fit it all in, so no need to try. (Another bonus for big families? Less distance to cover on the highway with a full head in need of emptying. Nice!)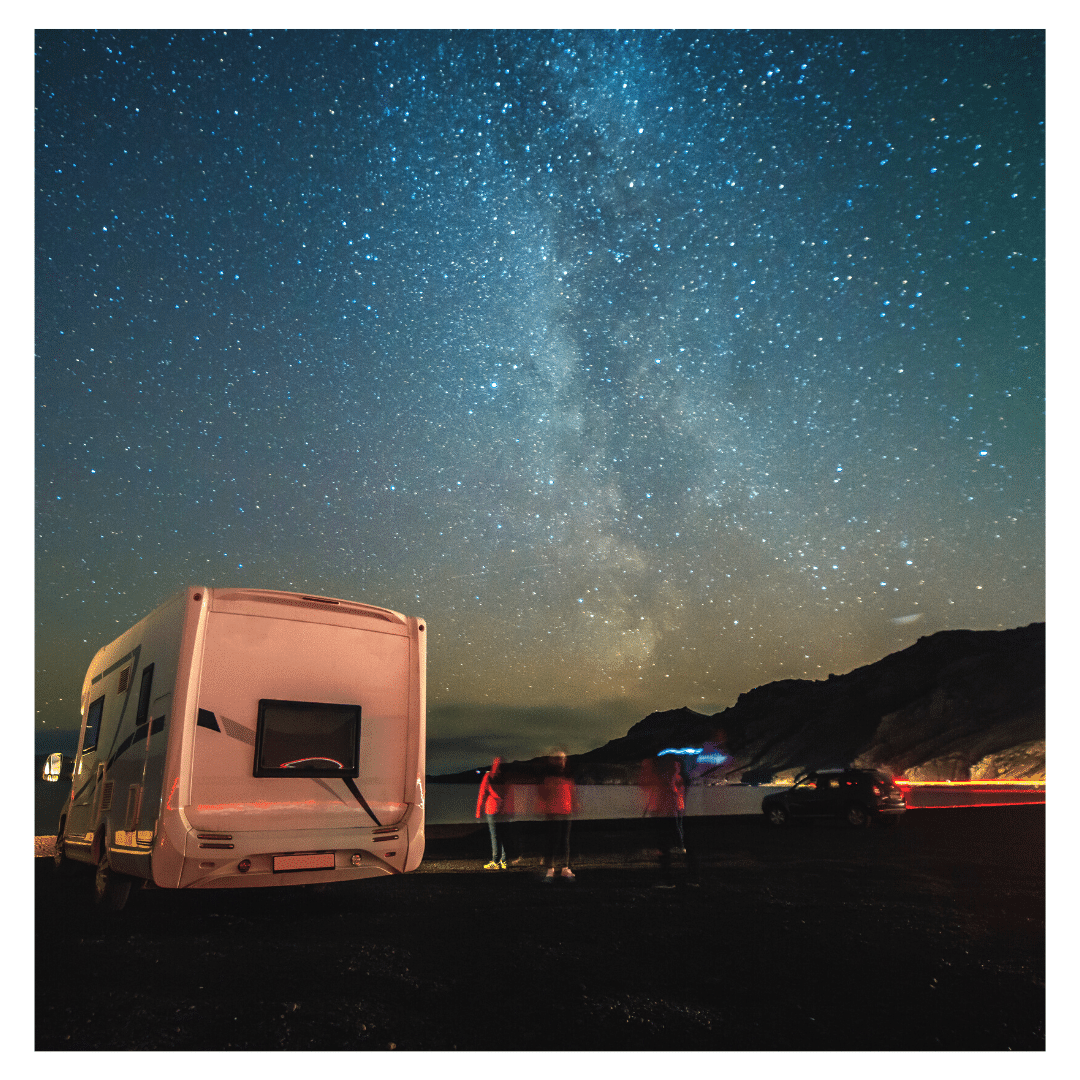 The folks at RV Atlas suggest enforcing a "SWAT Team Sunday" (or whatever day you return home), in which the whole family bands together in zippy fashion to clean out the RV after the trip — so the inevitable cleanup stays shorter than the trip itself!


But Where To?
The only trick to a fab weekend RV getaway a stone's throw from Carefree's home base? Narrowing down the list of places to go! But, hey, why bother to whittle it down? Keep a running list of your favorite nearby RV destinations — part of the fun of having an RV is always having another trip to look forward to!
We're happy to get you started with these 4 must-visit places, all sublime spots for a change of scenery, with personalized attention to clientele and plenty of comfortable amenities. Think low stress, high satisfaction. (Thanks, Arizona.)
Mountain views? Check. Cool wildlife? Yup. Pizza takeout? That too. Just 1.5 hours southeast of Carefree, the Santa Catalina Mountains — and their colorful flora and fauna — make for a delightfully scenic RV destination without the need for off-roading. Catalina State Park is technically within Tucson city limits, so you've got all the conveniences of home nearby. The park boasts 120 water and electric RV sites, as well as dump stations. There are hot showers and restrooms for those in your party not inclined to roughing it. Each campsite offers a barbecue grill and a picnic table, too. Open all year, no limit on RV length.
Need a bite-sized taste of the Wild West? About 3 hours south of Carefree, the Tombstone RV Park might fit the bill. Trip Advisor readers rate it 5 stars for perks like "easy access," "spotlessly clean" facilities, pet-friendly grounds, and all-around terrific staff.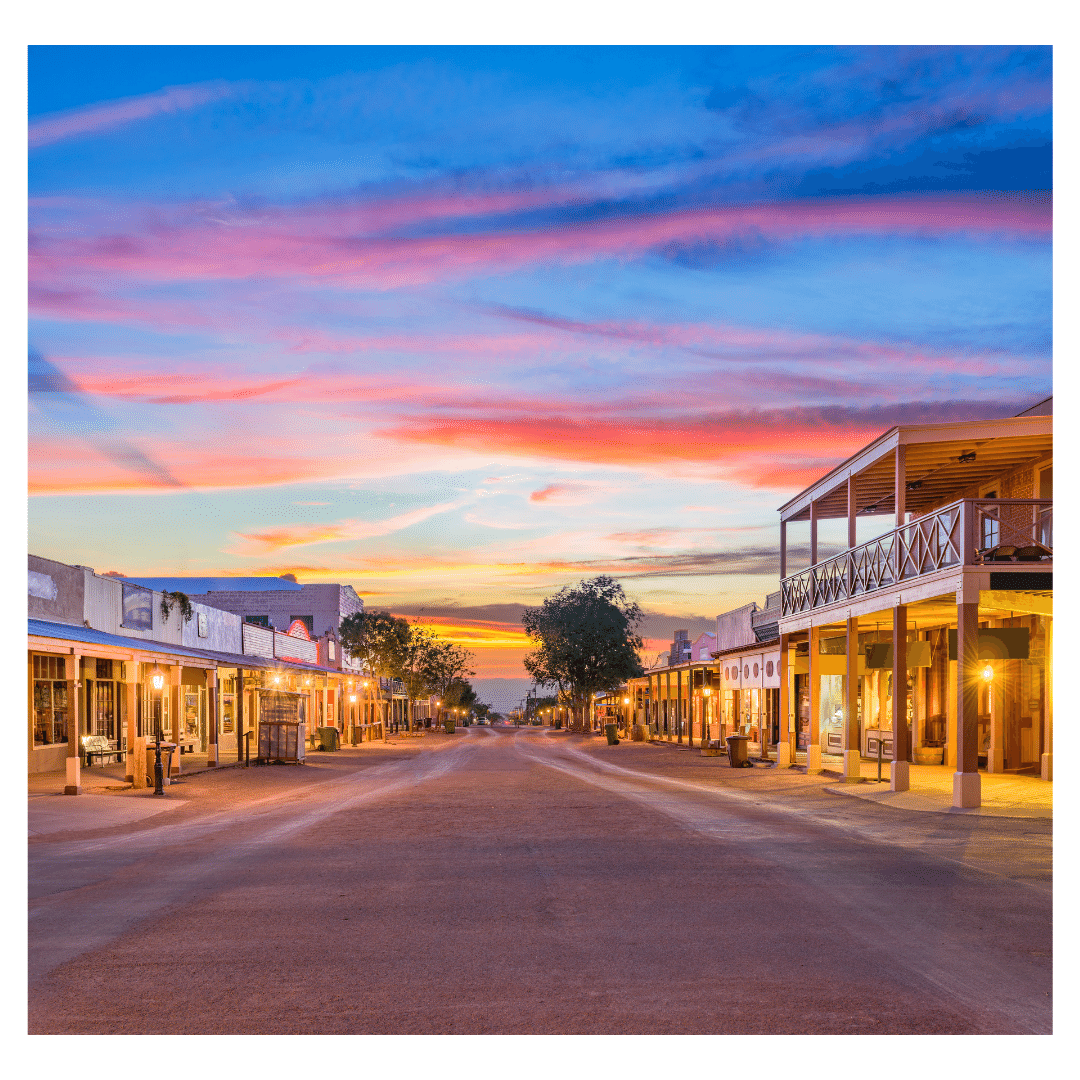 The town of Tombstone offers a daily gunfight at the famous O.K. Corral — and any paranormal buffs in your party will surely love meeting some infamous Old West characters during one of the highly rated ghost tours offered for all ages. The Tombstone RV Park even offers a free shuttle to historic downtown, but hours may vary depending on current COVID-19 regulations, so do your due diligence, partner.


Westward bound? With a picturesque setting right on the Colorado River, the Arizona Oasis RV Park — about 2.5 hours from Apache Junction — boasts a 1,000-foot swath of beach as well as a boat launch.
Family- and dog-friendly (there's a dog park for Fido), the park likes to brag that it's "closer to L.A. than Lake Havasu" — not a bad location if your wanderlust suddenly spikes and you decide that a long weekend isn't enough! That heated pool and spa might be enough to keep you happily grounded, though.
Find your own true north and head about 3 hours from our Carefree Covered RV Storage location to Winslow, AZ, where you'll find peace amid wide-open roaming space, stunning sunsets, and amazing starry skies.
The Meteor Crater RV Park offers pull-through RV spaces, a gas station, and a handy store for necessities you might have forgotten on your way out the door. The Meteor Crater itself is a must-see landmark, the "best-preserved meteor impact site" in the world.
Be sure to call ahead to check on the Barringer Space Museum's hours if you're hoping for the full educational experience — they even have the Apollo test capsule!
Need More RV Road Trip Inspo?
There are plenty of terrific RV blogs and guides out there with weekend getaway ideas. RVShare.com can always be counted on for a good roundup, as well as for smart trip planning ideas.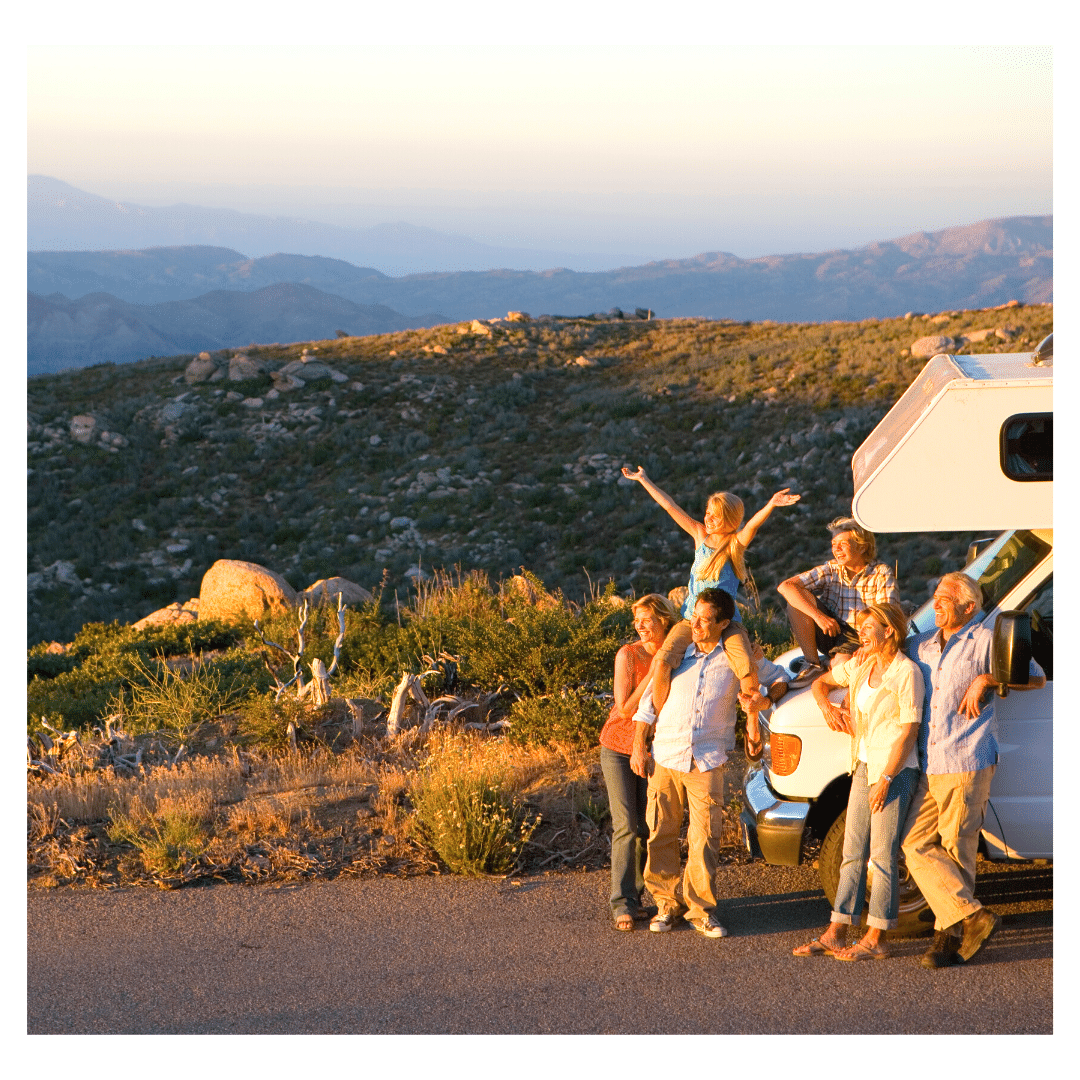 So what's it gonna be? One of these — or one of the hundreds of other excellent getaway options within Arizona state lines? The road's calling you … time to roll!
New to the area — or looking for a new home for your RV? Check out our facility video and tour, then stop by and we'll get your rig set up. When you store your recreational vehicles with us, you'll love coming home from time on the road.
Our clients enjoy secure, quality covered RV storage with our 42-camera video surveillance, along with 365-day automated access with our phone gate app, charging outlets, free wifi, and free self RV wash and sewer dump. We've even got complimentary bags of ice! Also need a storage unit for additional small recreational toys, equipment, and supplies? We've got them!
At Carefree Covered RV Storage, you're guaranteed peace of mind, protection, and personalized, old-fashioned service. We make it easy for you to rent and make payments online, maintain your vehicle, and get on the road — so that you can keep living the carefree life!