RV campers are a special breed of people who feel the call of the open road and are happiest when they can respond to that call. Of course, not all campgrounds stay open all year round to accommodate these intrepid campers.
In the state of Texas, many campgrounds close during the off-season, and wait until warm weather arrives before re-opening their gates. Here are some campgrounds in the state that you can count on being open, regardless of the time of year you pass through. To help make sure you still get your important mail while you are away with your family, you can get assistance from Find Post Office.
South Padre Island KOA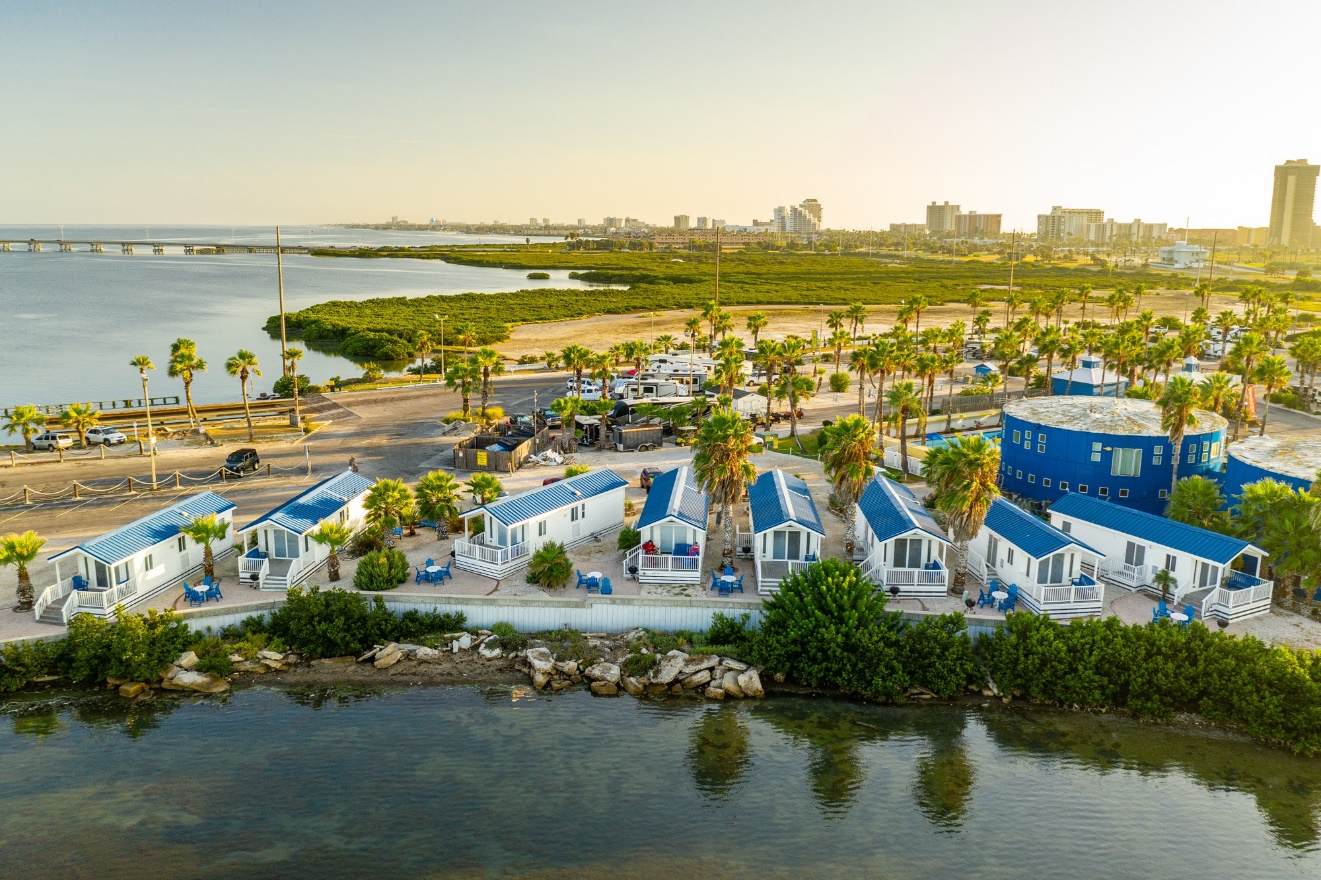 If you're into fishing and boating, this is the campground for you. Sporting an excellent rating, this stopover has a great boat dock, with good fishing, a swimming pool, hot tub, and a free shuttle back and forth to the mainland. It also offers cable television, an on-site restaurant, a dog park, and a playground for the kids. After some long hours on the road, both kiddies and pets are always looking to stretch their legs and burn some energy. This is a very well-run operation, and you won't be disappointed with your stay here.
South Padre Island KOA
1 Padre Blvd
South Padre Island TX 78597
(956) 761-5665
South Padre Island KOA Holiday
Pecan Park Riverside RV Park
This is an excellent year-round facility that provides an indoor swimming pool and hot tub, so you can take a dip regardless of what the weather might be doing. Situated right alongside a navigable river, the campground offers opportunities for boating, kayaking, canoeing, fishing, tubing, snorkeling, and strolling through beautiful country.
Fishermen might get lucky and land perch, catfish, or brown bass. For your pets, there are a couple fenced-in dog parks, and there's also a play area for youngsters. Just south of Austin, Texas, this park is easy to reach and easy to find for all travelers.
Pecan Park Riverside RV Park
50 Squirrel Run
San Marcos TX 78666
(512) 396-0070
Pecan Park Riverside RV Park
La Hacienda RV Resort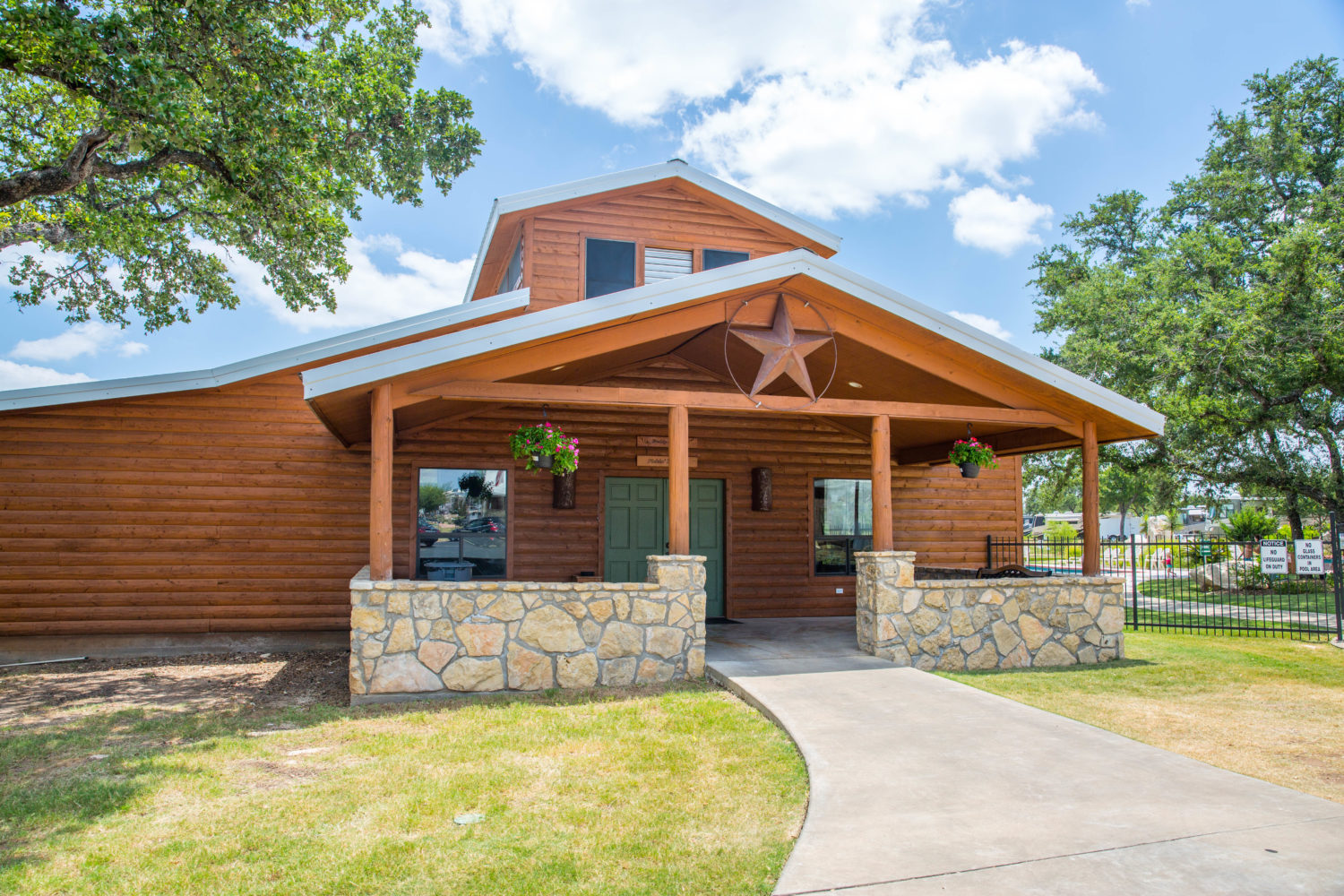 Located in the Austin area, this RV park has been voted one of the Top 100 facilities in the country, so you can count on a quality stay here. There's something for everyone here, with a playground, dog park, swimming pool, and mini-golf center. When you get tired of camp life, you can head into the city to catch some live music. And since the campground is close to Lake Travis, you'll be able to launch your boat on the lake, go fishing, or just enjoy some relaxing time near the water.
La Hacienda RV Resort and Cottages
5220 Hudson Bend Road
Austin Texas 78734
(888) 378-7275
La Hacienda RV Resort
Fun-N-Sun RV Resort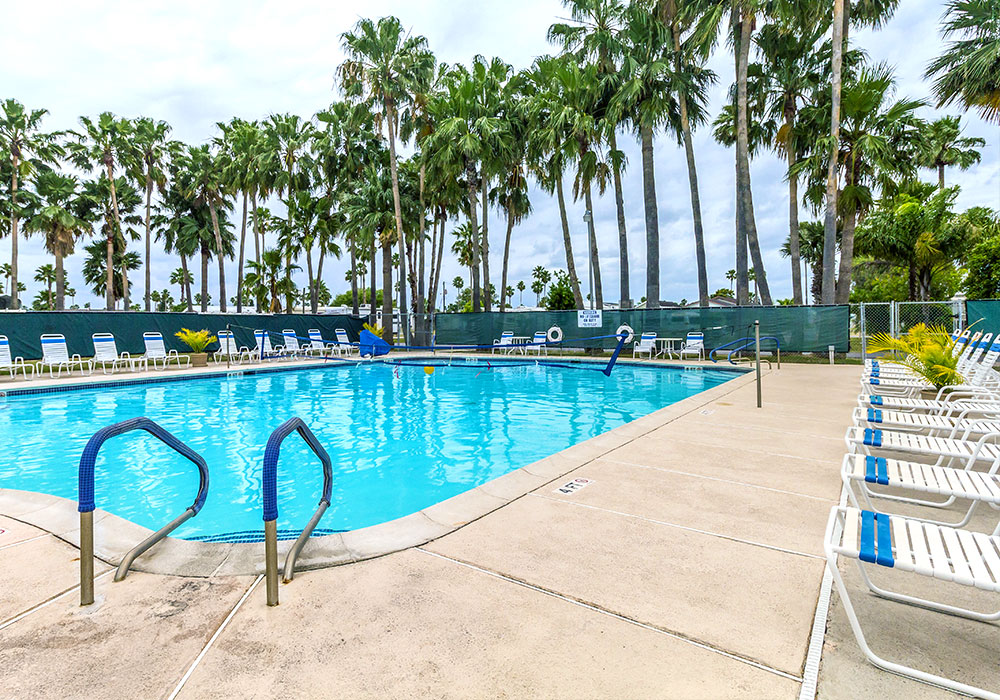 This is a resort located in San Benito, and it allows you to check in online, so when you get there, you can go straight to your designated site. There are all kinds of activities possible here, for instance, horseshoes, bocce ball, billiards, spa, shuffleboard, and an indoor swimming pool. You can enjoy a great meal at the on-site restaurant or work out in the fitness center when you're ready. There are tons of other organized activities you can participate in, including square dancing, ballroom dancing, aerobics, pickleball, and softball. There's even a dog park where you can exercise your pooch each day of your stay.
Fun-N-Sun RV Resort
1400 Zillock Rd
San Benito TX 78586
(956) 399-5125
Fun N Sun RV Resort
Southern Comfort RV Resort
Located in the beautiful Rio Grande Valley, this campground emphasizes social activities, and it provides lots of them for guests. You can go on sightseeing tours, guided tours, enjoy potluck meals, line dancing, and play Bingo during your stay. You can be as engaged or disengaged as you want to be, but most people have more fun when socializing with other guests. The Rio Grande itself is nearby, of course, so you can certainly enjoy some water activities here as well.
Southern Comfort RV Resort
1501 S Airport Dr
Weslaco TX 78596
(956) 968-3140
Southern Comfort RV Resort
Spring Creek Park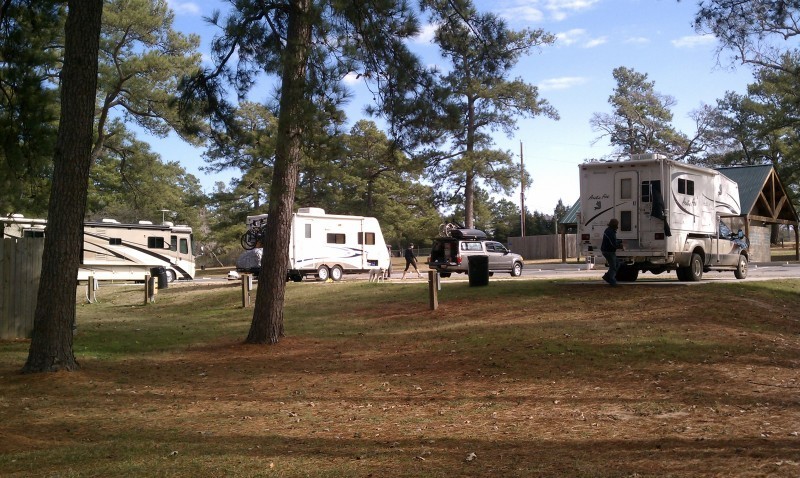 If you value peace and quiet, this may be the ideal campground for you, since it does not have a lot of hookup sites within the park. Situated 40 minutes away from Houston, this campground is great for sports enthusiasts, offering a lighted basketball court, tennis court, and baseball diamond. There's also a great barbecue area, as well as volleyball courts and areas for archery. To secure a spot at this park, you'll need to make an online reservation, and since spots are limited, you should do that early.
Spring Creek Park
15012 Brown Rd
Tomball TX 77377
(281) 353-8100
Spring Creek Park
Come Home to Carefree Covered RV Storage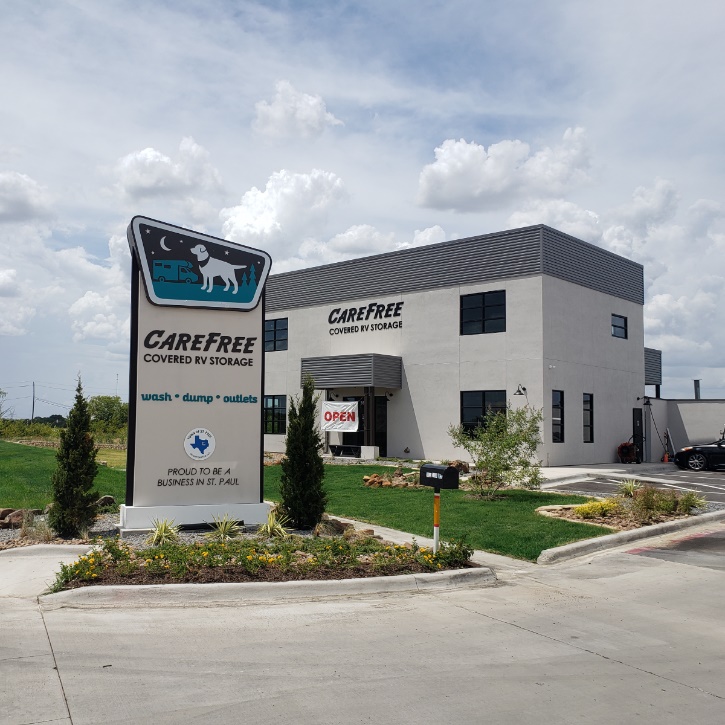 At the end of your journey, when you need a safe secure place with a lot of amenities to store your RV, contact Carefree Covered RV Storage in Wylie, TX at (469) 520-6210 or email them at stpaul@carefreecoveredrvstorage.com. Our friendly managers are ready to help you find the perfect spot to store your vehicle when you're not out on the open road.
At Carefree Covered RV Storage, you're guaranteed peace of mind, protection, and personalized, old-fashioned service. We make it easy for you to rent and make payments online, maintain your RV, and get outside to the great outdoors — so that you can keep living the carefree life.