If you're like us, you love living the carefree RV lifestyle and all the joys that come with travel adventures and the great outdoors. When not exploring, we often find the need for an RV fix. Great news if you're in the same boat because nowadays one doesn't have to be in their RV to experience the fun surrounding that lifestyle. There are many tv shows out there to watch that can bring you RV excitement no matter if you're on the open road or not. What does one watch do you ask? We here at Carefree Covered RV Storage have a few favorite picks that we would love to share with our fellow RV enthusiasts. Read further to find out some of the top entertaining options you have at your disposal.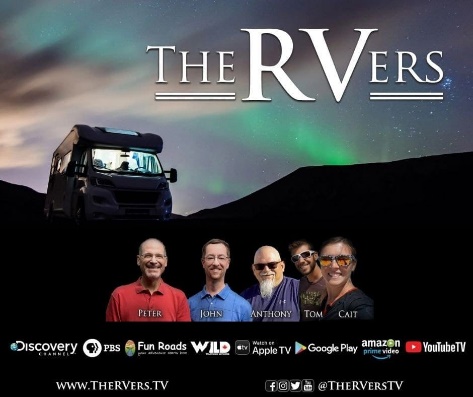 The RVers is a tv series dedicated to the RV lifestyle craze that's sweeping the world and provides an interesting and informational perspective on the lives of people who roam the world in RVs. The show's creator in conjunction with full-time RVers bring their experience, knowledge and expertise to the series. Of particular interest and why we like this one is that the episodes feature segments on how to drive an RV, how to choose an RV, how to stay connected via the internet, how to live off the grid, and many other useful topics for anyone interested in the RV lifestyle.
Big Time RV gives you an all-access pass inside one of America's most prestigious RV dealerships. Airing on the Travel Channel, Big Time RV may be the wildest and wackiest RV show out there.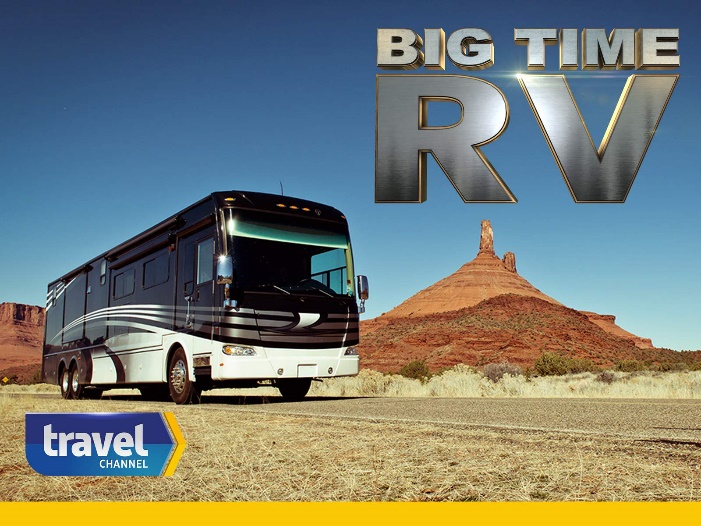 Filmed at the Lazydays RV dealership in Tampa, Florida, see how they try to satisfy the demands of RV lovers shopping for the biggest, most over-the-top dream rig RVs in the business.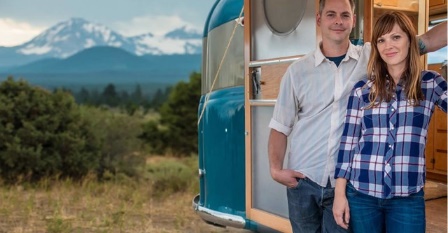 Flippin' RVs is a top pick in the genre of RV television shows for anyone that enjoys vintage travel trailers. Anna and Justin Scribner are the owners of Flyte Camp. They purchase and restore vintage trailers in their shop in Bend, Oregon. If you love all things retro, this show will delight you with every episode. The craftsmanship and industry knowledge is as informative as amazing to watch.
Going RV should be known as the House Hunters of the RV world, and is just as addicting to watch. Unlike Big Time RV mentioned above, Going RV takes place at different RV dealerships all over the country. And just like House Hunters, the people searching for their perfect recreational vehicle are shown three different vehicles during an episode. By the end of the show, they choose their favorite and make their way off into the sunset of RV living.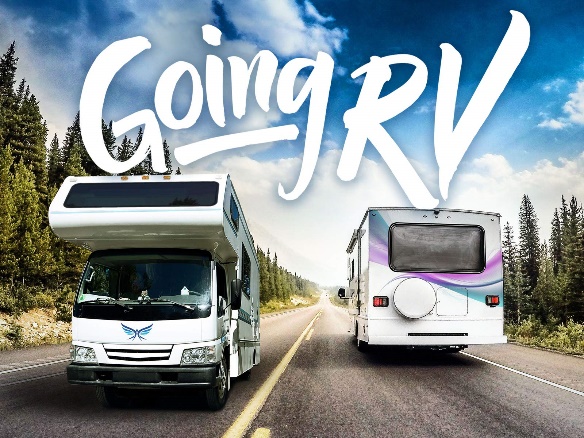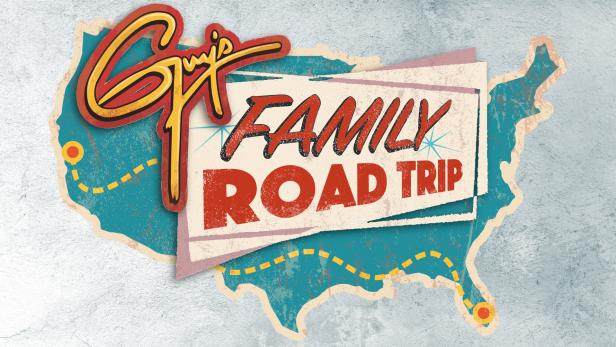 Just about everyone has heard of Guy Fieri, Food Network star and host of Diners, Drive-Ins, and Dives. In his show called Guy's Family Road Trip, Guy hits the open road with his family in an RV and it couldn't be more entertaining. While not all about RVs specifically, it's still great to watch the family living the RV lifestyle and diving into the local food culture in a destination. If you need some fun road trip inspiration, this is a good place to get it.
Come Home to Carefree Covered RV Storage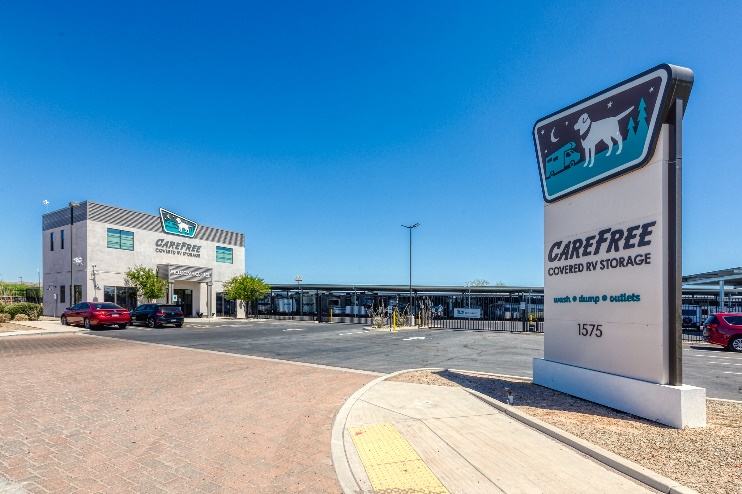 Whether you're getting your RV tv show binge on at home or from the comfort of your RV out on the open road, we hope you will enjoy some of favorite picks and maybe find some new inspiration on your next adventure.
When you store your recreational vehicles with us, you'll enjoy secure, quality covered RV storage with our extensive camera video surveillance, along with 365-day automated access with our phone gate app, charging outlets, free ice, free wifi, and free self RV wash and sewer dump.
Also need a storage unit for other small recreational toys, equipment, and supplies? We've got them! We're always here for our customers at Carefree Covered RV Storage. Check out our facility video and tour, then stop by, and we'll get your rig set up.
At Carefree Covered RV Storage, you're guaranteed peace of mind, protection, and personalized, old-fashioned service. We make it easy for you to rent and make payments online, maintain your vehicle, and get on the road — so that you can keep living the carefree life.