If you and your RV crew are fans of gorgeous flora, then buckle up; it's wildflower season in Texas! Texas is a pure wildflower paradise, with amazing vistas sure to please everyone on board. With nearly endless places to park your RV in the Lone Star State, you could make it an annual pilgrimage and never see the same wildflowers — or stay at the same place — twice. So what are you waiting for? Here are just a few of our favorite wildflower treks across Texas.
Austin Wildflowers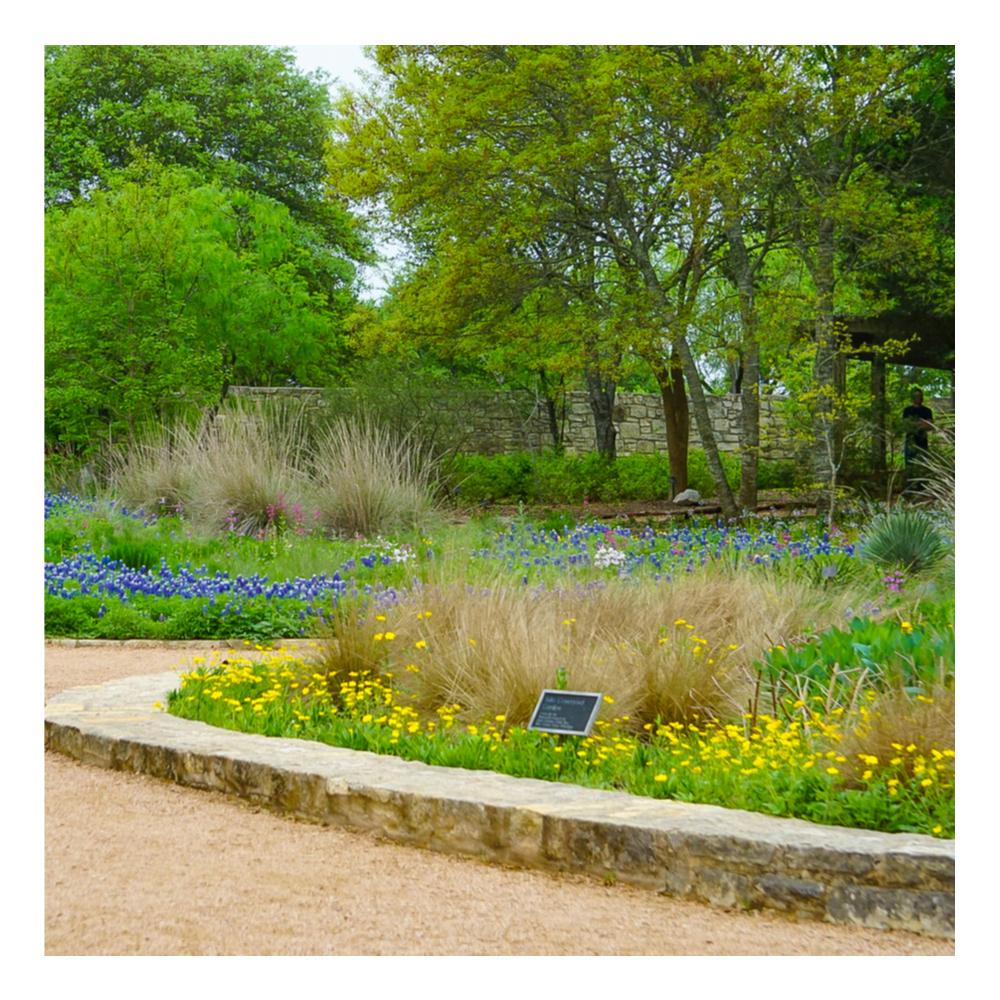 Born in the Texas countryside, Claudia Alta Taylor was given the nickname "Lady Bird" when she was young. The nickname stuck with her, all the way to the White House, where she served as First Lady to husband Lyndon B. Johnson. Lady Bird Johnson was passionate about environmental causes and especially adored the flowers of her native Texas. The Lady Bird Johnson Wildflower Center, located about 12 miles southwest of downtown Austin, is a phenomenal place to visit on any wildflower-themed Texas road trip.
You'll find all sorts of wildflower displays and educational information, so prepare to do a lot of snapping with your camera. The center is open daily from 9 am and 5 pm. They have lunch options, and you can buy a Texas wildflower book to take with you on your travels.
How to Get There: The center is located at 4801 La Crosse Ave., Austin, TX 78739.
Greater Houston Area Wildflowers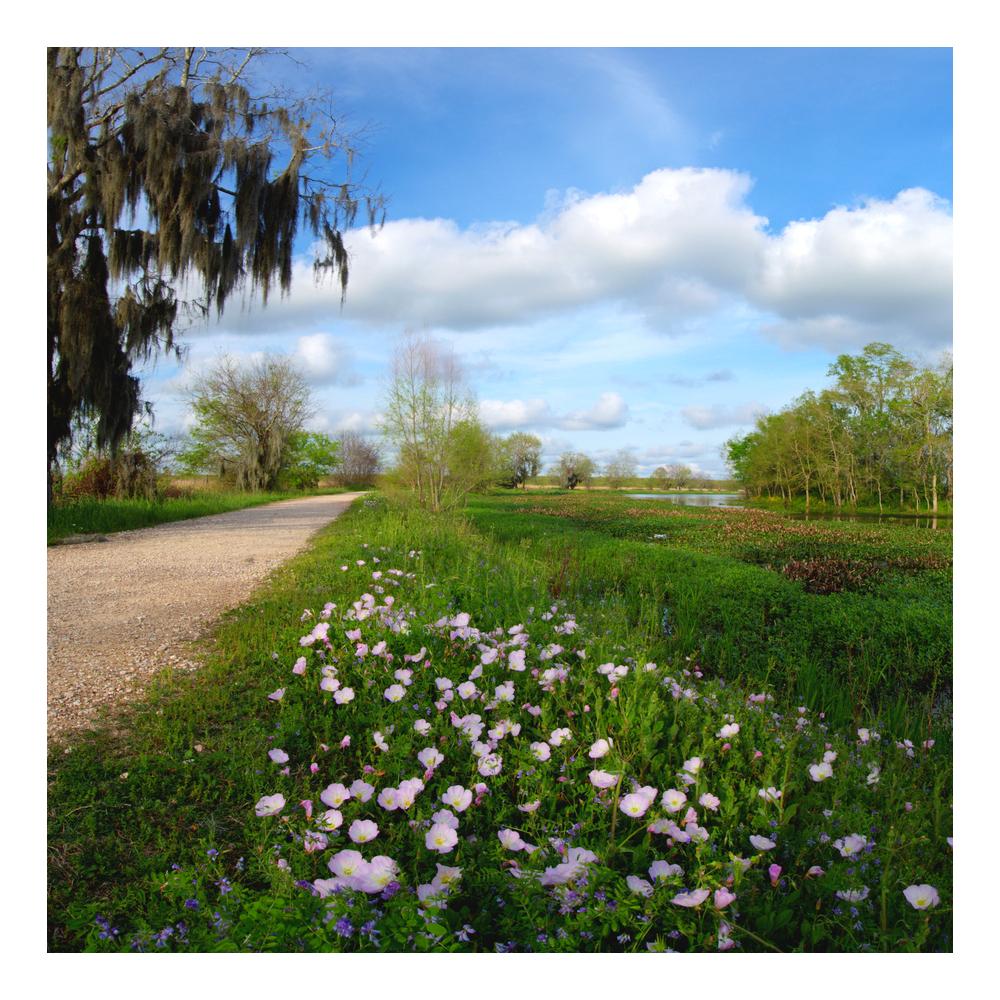 The area in and around Brazos Bend State Park is known for its dazzling array of Texas wildflowers. Travel the 70-mile loop, and you will be amply rewarded with stunning flora. Stop at Brazoria National Wildlife Refuge and take in coreopsis, spider lily, and tropical sage. Another stop at the San Bernard National Wildlife Refuge offers sea oxeye daisy, water lilies, irises, and live oak.
How to Get There: Take TX 288 south from Houston to FM 1462, where you'll hang a right (that's west, if you're a directional type). Next, head to Damon, then drive south on TX 36 through West Columbia to FM 2004. From there, you can pick up TX 288 again by Lake Jackson.
Hill Country Wildflowers
One beautiful route in the Texas Hill Country is the Willow City Loop outside of Fredericksburg. The 13-mile route winds through gorgeous hills and canyons, with a view of phlox, prickly poppies, Indian paintbrush, bluebonnets, sunflowers, winecups, prairie verbena, and firewheels. You can expect heavy traffic on this ranch road on the weekends, so if your schedule allows, it's best to enjoy the Willow City Loop on a weekday. Please note there's no stopping permitted along the route, as the land beside it is privately owned.
How to Get There: Start by heading north from Fredericksburg on TX 16. Go for 13 miles, then head east on Ranch Road 1323 for 3 miles. That will get you to Willow City, where you'll turn left onto Willow City Loop. TX 16 will take you back to Fredericksburg.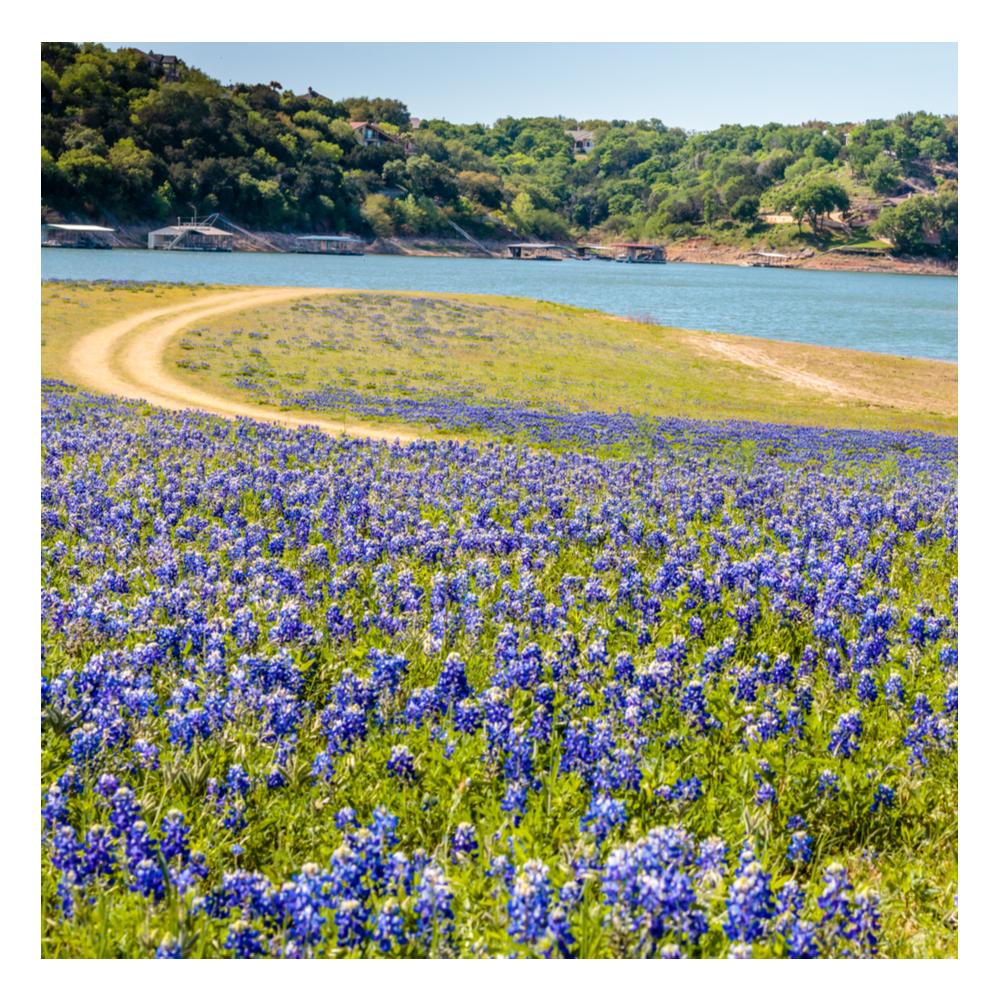 If you're a bluebonnet lover — it's the Texas state flower, after all —you'll love the view at the Turkey Bend Recreation area, where more than 1000 acres of bluebonnets sway in the breeze. This park also offers campsites and picnic areas, and the northern Lake Travis shoreline means lots of fun for folks who love fishing or swimming or want to explore with kayaks and canoes.
Bluebonnets usually bloom in early March, hit their peak in mid-April, and linger much less gracefully as temperatures rise through May. However, spring rains generally mean healthier bluebonnet plants. So keep your fingers crossed that April showers mean longer May wildflowers this season!
How to Get There: Admission is $5 for adults, free for 12 and under. Campsites are 12. Located at 4000 Shaw Drive, Marble Falls, TX.
Southwest Texas Wildflowers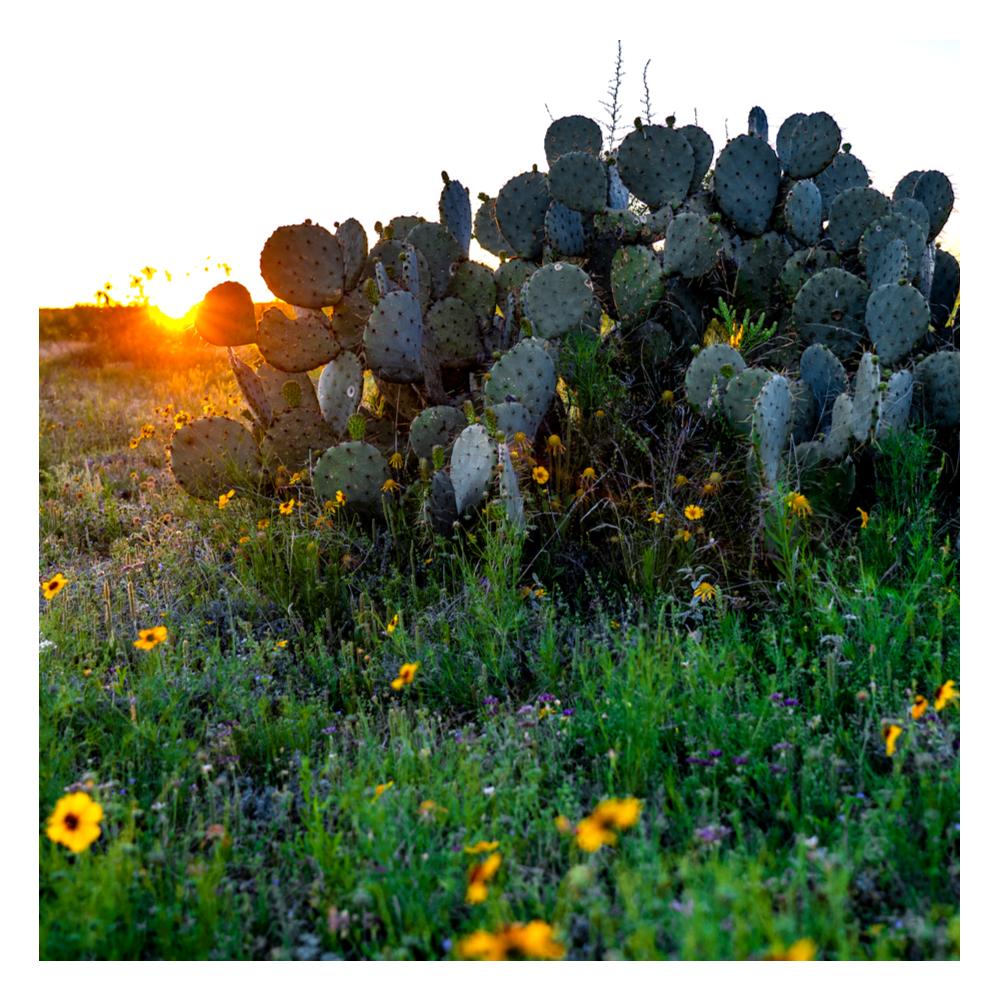 The Davis Mountains Scenic Loop offers 75 miles of stunning vistas of remarkable variety, thanks to the 2,000-foot elevation shift along the way. From ponderosa forests to pinon to grasslands, this loop does not disappoint. Like anywhere, flora and fauna depend on rainfall, but you're sure to see something unique no matter when you do the drive. Keep an eye out for Mexican buckeye, flame leaf sumac, agaves, yellow bladder pods, bear grass, prairie verbena, white-flowered peppergrass, and purple feather dalea.
If you head into the Davis Mountains State Park, you'll likely see Apache plume, cholla, yucca, sumac, trompillo, scarlet bouvardia, agarita, and cat claw acacia. Wildflowers pop in the late summer if there's been good rain. So you'll want your camera at the ready on this drive. But, again, please note that the land is privately owned, and no trespassing is allowed.
How to Get There: From Fort Davis, make your way south two miles to TX 166. Head west, then north on TX 166 to TX 118, then right to head back to Fort Davis.
Texas Panhandle Wildflowers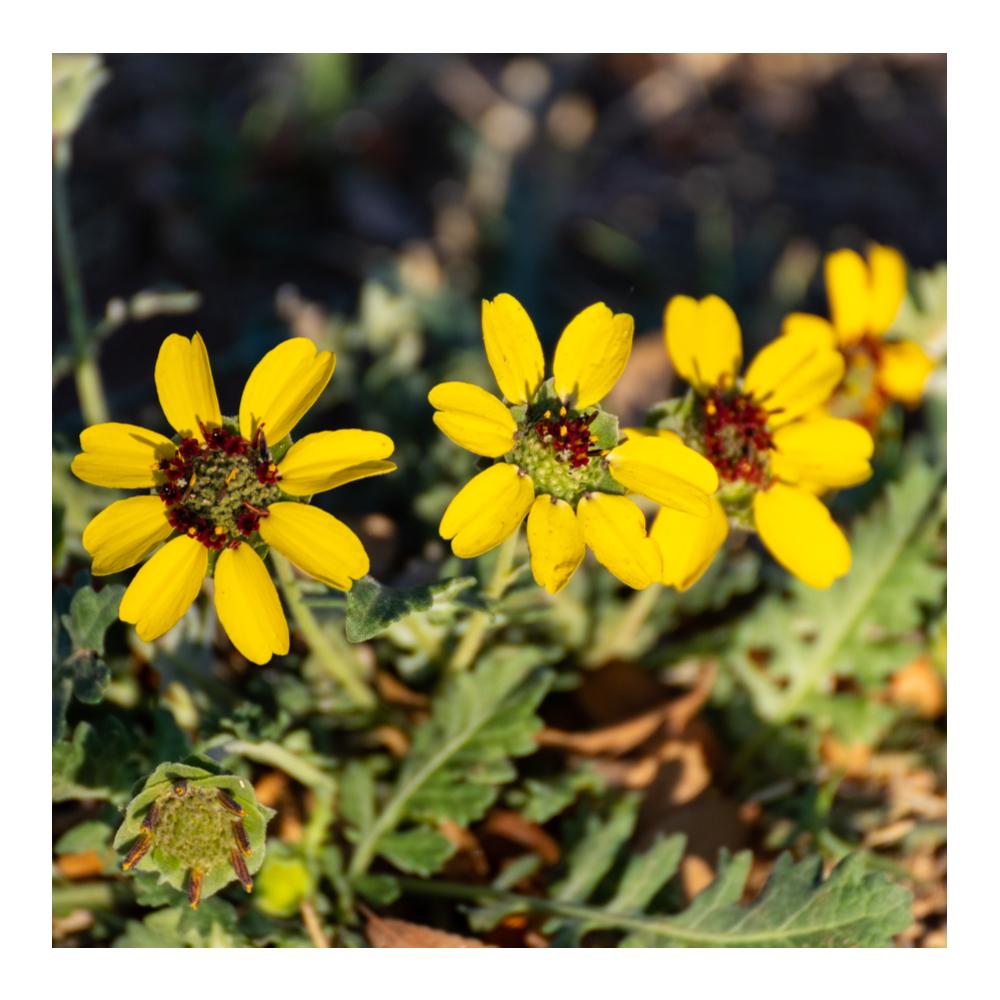 If you love sunflowers, you'll adore this 135-mile drive across the Texas Panhandle and its breathtaking plains. In addition to towering sunflowers, you'll spot daisies, yucca, winecups, prairie clover, western tansymustard, and gayfeather. In Amarillo, you can pop into the Wildcat Bluff Nature Center for more gorgeous blooms, such as narrowleaf coneflower and prickly poppy. This loop will also get you to Lake Meredith National Recreation Area and its impressive displays of American basketflower and chocolate daisies — which sound almost as yummy as they look.
How to Get There: Head north on 87/287 from Amarillo, then right on FM 1913 for about 25 miles, then head right once more onto FM 1319. From there, you'll head south for 10 miles to Sanford. Then go 7 miles south to Fritch before taking TX 136 south back to Amarillo.
For more wildflower inspiration on your RV travels, check out these links:
Wildflower Road Trip Safety and Etiquette
When traversing Texas on your wildflower journey, don't forget to be a good visitor! Here are some top tips on wildflower tourism etiquette according to Texas Highways.
Respect private property and never enter without permission

Avoid picking and stepping on the flowers. Without seeding, many of the wildflowers will not return.

Never stop or park in a prohibited spot. It could be a vital part of the wildflower ecosystem.

When parking, make sure your car is pulled completely off the road and facing the direction of traffic on the same side of the road as you.

Do not obstruct traffic or walk in the middle of the roads.

Be kind to others and patient when waiting for photo opportunities.
Come Home to Carefree Covered RV Storage
Touring Texas in an RV is a fun, convenient way to check out what each region offers. After catching a glimpse of roadside bluebonnets and getting your fill of flowers this season, come home to Carefree Covered RV Storage.
Check out our facility video and tour, then stop by, and we'll get your rig set up. When you store your recreational vehicles with us, you'll enjoy secure, quality covered RV storage with our 42-camera video surveillance, along with 365-day automated access with our phone gate app, charging outlets, free wifi, and free self RV wash and sewer dump. We've even got complimentary bags of ice! Also need a storage unit for other small recreational toys, equipment, and supplies? We've got them!
At Carefree Covered RV Storage, you're guaranteed peace of mind, protection, and personalized, old-fashioned service. We make it easy for you to rent and make payments online, maintain your vehicle, and get on the road — so that you can keep living the carefree life.