Keep warm this winter in your RV! If you're a year-round RV adventurer on the road no matter the season or the weather, then you've probably experienced your share of chilly mornings or nights. Recreational vehicles can be cozy, but the lack of insulation can make for less-than-ideal temps inside your home on wheels. Fortunately, there are plenty of heating solutions for your RV if you're traveling during the winter or heading to areas where the temperature plummets at night.
Here are some ways to keep your RV haven toasty warm in the iciest of conditions.
Propane Space Heater
Propane space heaters are super popular with RV owners as they're easy to use and heat RV interiors quite well. As long as you've got propane on hand, you can be sure you and your crew will be comfortable inside during the worst weather — and you don't need electricity to run a propane space heater, either.
However, it's important to be sure you've got the right propane space heater for your rig. For instance, some units require a vent system to prevent dangerous levels of carbon monoxide from building up. A CO2 alarm and ample ventilation are necessary for any propane space heater. If you spend a lot of time in the mountains, you might want to opt for another kind of heating, as propane space heaters don't function as well at high altitudes.
Another thing to consider: any propane heat is wet heat, which results in plenty of unwanted condensation — which in turn can lead to mold. If you opt for propane, consider a portable RV dehumidifier to keep moisture and mold in check.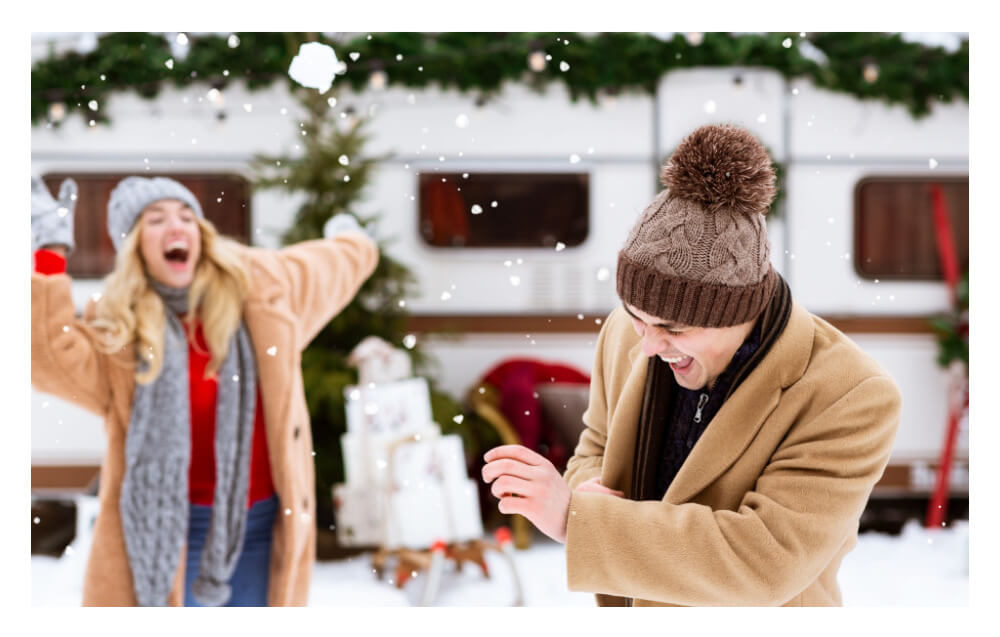 Propane Furnace
Many RVs are equipped with a propane-fuel furnace. A propane-fuel furnace is a forced-air heating system. Often, you'll see a propane furnace as a wall unit with a single heat vent, but you can also choose a ducted propane furnace with vents heating different zones of the camper. These furnaces have a pilot light and a thermostat for temperature control and generally require electricity.
Propane furnaces require quite a bit of fuel, making frequent propane top-ups a must. The pilot light can also be a little tricky to light when the wind is gusting.
Small Wood Stove
Tiny houses and motorhomes are perfect places for small wood stoves. All you need is proper installation, compact wood pieces, an area for wood storage, and some matches, and you're all set. Wood stoves are an attractive source of heat, if aesthetics matter to you, and they keep campers as cozy as can be. The heat is dry, so there's no messing with a dehumidifier. And if you travel through forested areas, there's usually plenty of wood around.
On the flip side, wood stoves require frequent disposal of ashes to keep them burning bright. And you can't snooze on your stove-loading duties: RV-sized wood stoves are notoriously compact, so the fires won't last long without frequent feeding. Be sure you get a pro to install the wood stove in your RV — cutting a perfect hole in an RV for chimney installation is trickier than you'd imagine.
Diesel Heater
Diesel air heaters (or diesel heaters) have become incredibly popular over the past few years. You'll see them often in camper vans and bus conversions. Diesel heaters generate dry heat, provide powerful heat, and heat RV space quickly. Plus, they're safe, fuel-efficient, and have the extra bonus of being able to leave them running when your crew is out exploring and no one's home.
The drawbacks? Diesel heaters will cost you a pretty penny: top brands can cost over $1000. And installing a diesel heater also involves the dreaded hole-cutting in your RV to create proper exhaust.
Electric Space Heater
Electric space heaters come in all shapes and sizes. They are convenient and a great choice for RV-ers who plan to be docked with electricity for longer periods. There are also no installation headaches with electric space heaters. Just plug in, and you're all set! Electric space heaters also come in adorable styles, like faux fireplaces or wood stoves. Bonus: You might even have an electric space heater already at your non-wheeled home that you could use on RV trips.
The cons of electric space heaters? Off-grid RV-ers are out of luck — electricity is a must. Also, these space heaters are not the most efficient approach to heating your RV. They are notorious power hogs capable of tripping RV circuits.
Maximize Warmth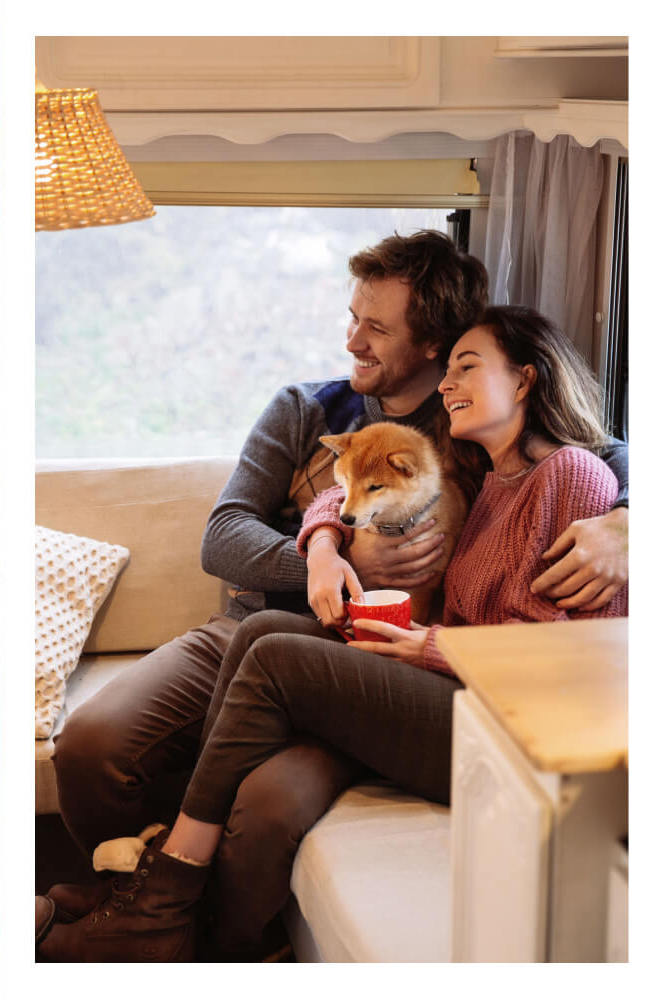 Choosing the right way to heat your RV is just the first step; be sure your rig is primed to maximize heating efficiency. Assess your RV's insulation: You might be surprised to know how much heat is escaping through your camper's windows, roof, roof vents, and floors.
Consider covering windows with Reflectix

or other insulating material and hanging

insulated thermal curtains

.

Insulate your roof vents with pillows or foam inserts.

If you're not on the move and planning to spend a season in one locale,

consider adding RV skirting like this

to the bottom of your RV. You'll be amazed at how much warmer the floors feel — and skirting can help keep pipes from freezing up too.

Keep extra quilts and blankets on hand and warm clothing—including cozy base layers and hats!

Flannel or fleece bed linens offer welcome warmth during colder months.

And don't forget those other RV must-haves, like hot cocoa and fleecy slippers!
Come Home to Carefree Covered RV Storage
Our team at Carefree Covered RV Storage wishes you many cold-weather adventures! We're always available to help you develop the best heating situation for your RV crew no matter the season. And, once you're done traveling for a while, get your RV off your property by storing it at one of our safe, state-of-the-art storage facilities.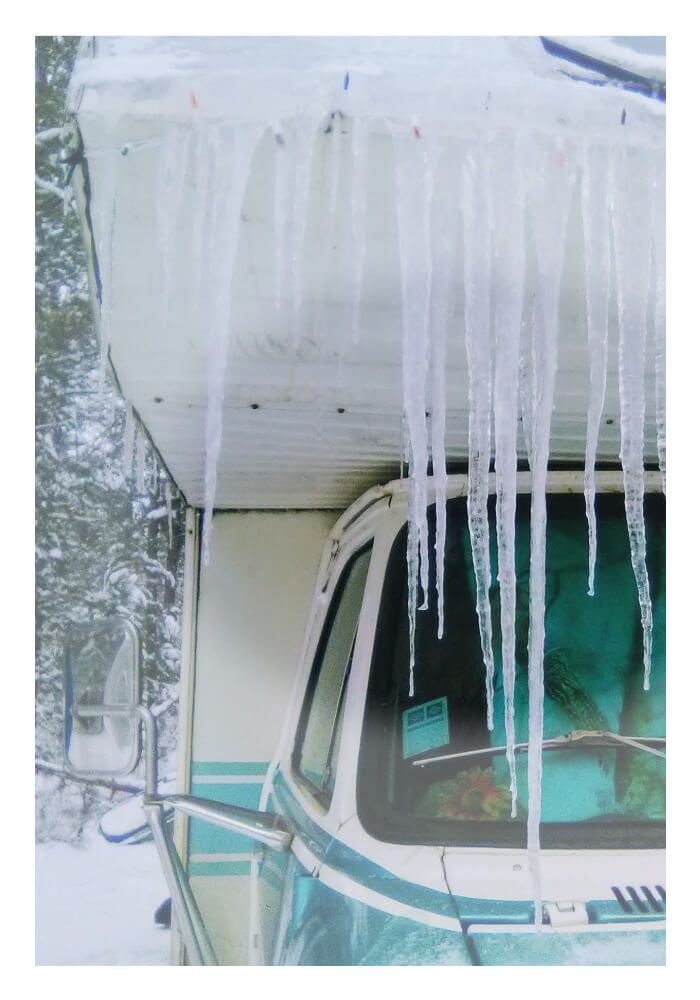 Check out our facility video and tour, then stop by, and we'll get your rig set up. When you store your recreational vehicles with us, you'll enjoy secure, quality covered RV storage with our extensive camera video surveillance systems, along with 365-day automated access with our phone gate app, charging outlets, free wifi, and free self RV wash and sewer dump. We've even got complimentary bags of ice! Also need a storage unit for other small recreational toys, equipment, and supplies? Our Apache Junction and Chandler locations in Arizona have you covered!
At Carefree Covered RV Storage, you're guaranteed peace of mind, protection, and personalized, old-fashioned service. We make it easy for you to rent and make payments online, maintain your vehicle, and get on the road — so that you can keep living the carefree life. Stay warm out there!