If you're an RV'er, we're betting you've heard about the increase in RV catalytic converter theft over the past few years. It's an expensive problem plaguing motorhome owners, but fortunately, there are ways to keep your vehicle's converter safe. Dan Brown of Carefree Covered RV Storage weighed in on the rise in catalytic converter theft — and offered some tips on preventing your motorhome from becoming a target.
What is a catalytic converter?
Catalytic converters do the same job on both RVs and cars. The device tackles the tough job of converting the vehicle engine exhaust into less toxic gas emissions.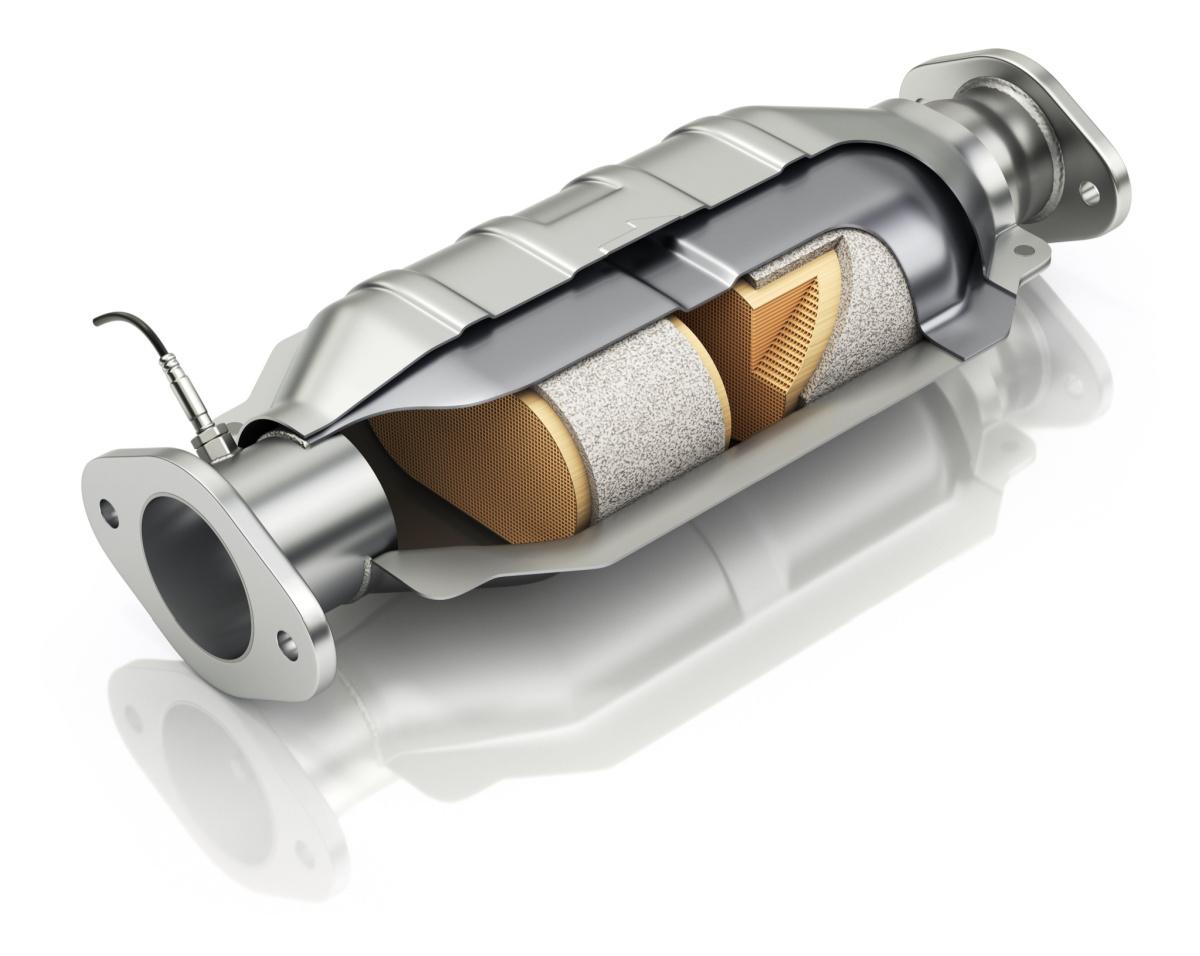 So why are thieves stealing RV catalytic converters?
Catalytic converters are a prime target for thieves because of the high-end precious metals they're made with: palladium, platinum, and rhodium. These metals can fetch thousands per ounce, and thieves can get $50 to $300 from metal recyclers for each converter that they steal. And RV catalytic converters are larger than that of passenger cars — meaning there's that much more precious metal for thieves to score.
On top of the financial incentive, catalytic converters are easily accessible and quickly removed from a vehicle — particularly RVs, which have higher ground clearance and more space for thieves to work. An experienced catalytic converter thief needs less than 60 seconds to swipe the device.
When and where are RV catalytic converter thefts happening the most?
Brown warned, "A converter theft can happen anywhere, at any time: in a parking lot while you are shopping, or at a restaurant, while you're inside eating, or even at your home, right in your driveway. It literally takes less than five minutes for thieves to climb under your RV and cut off the converter — and then they're on to the next one."

Particularly at-risk for RV cat converter theft: Campgrounds, vacation towns, motorhome communities, supermarket and mall lots, sleepy neighborhoods with plenty of room for RV parking, RV storage facilities — anywhere there are RVs, you can bet that there's plenty of catalytic converter theft. Often thieves canvas potential target areas by day, then go to work in the middle of the night. It's common for these thieves to bag multiple catalytic converters during a single crime spree.
Brown pointed out that converters are so desirable that security cameras alone aren't theft deterrents. Police constantly field calls from RV owners whose catalytic converters were stolen from motorhomes parked in private driveways with surveillance cams.
Is catalytic converter theft more likely in any particular make or model of RV?
"It's really a mixed bag. Current models are definitely at risk, but older models are often targeted because parts tend to be very scarce for those vehicles," Brown explained. "Some older units have a higher content of the metals that these thieves are looking for. The Ford V10 engine, for instance, has a particularly high concentration of these metals. If an RV has a Ford V10, there will be an emblem on the body of the RV indicating that. Thieves search for this emblem, in particular, knowing it's a valuable catalytic converter."
What advice would you give to RV owners to prevent converter thefts?
"Luckily, there are several systems available. RV owners can install motion detectors and alarms under their vehicle," Brown said. "You can also have a metal cage installed around the converter."
Brown also recommended etching your RV's VIN into the converter itself or painting the converter with high-temperature paint.
"Each RV owner can decide what method works best for them," Brown added. "The best advice to prevent RV catalytic converter theft? Doing anything is better than doing nothing and hoping it won't happen to your vehicle."
It's also smart to always use common sense with your motorhome for converter safety and your own. Always park in well-lit, secure areas. If you're not sure about a possible RV stop, trust your gut and move on.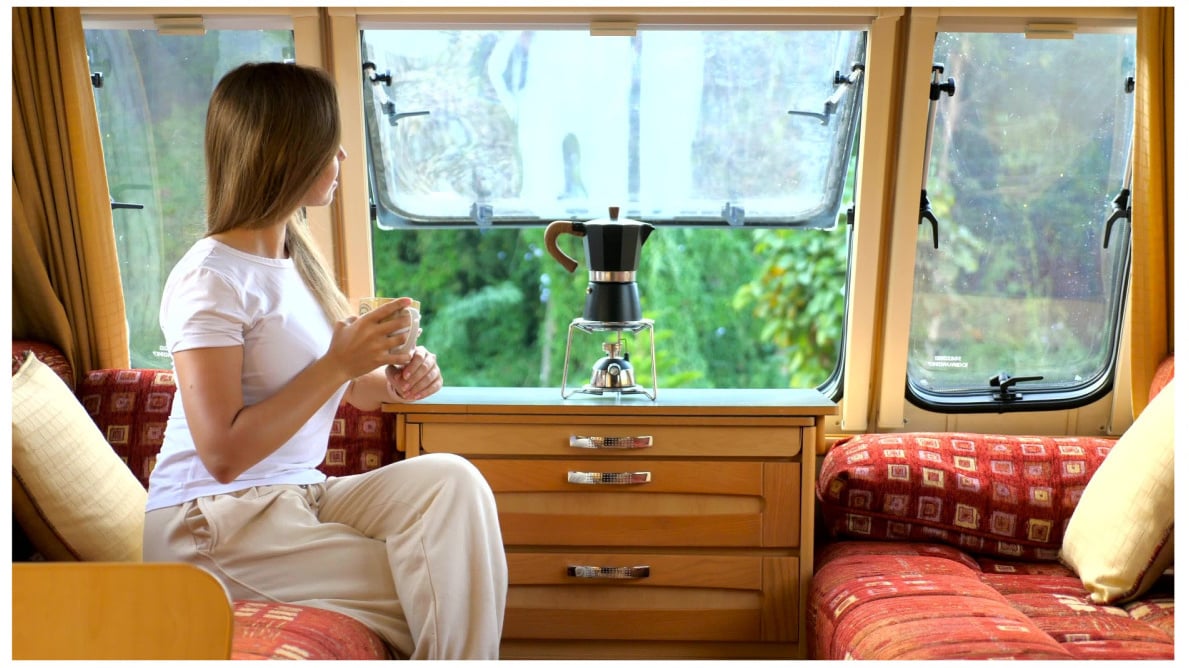 Is the CatStrap a good deterrent for would-be cat converter thieves?
"I really like the Cat Strap," Brown said. "It's easy to install, and it's a big deterrent due to its bright color. Thieves want an easy target. If they see any kind of deterrent, they will just go to the next vehicle that offers no resistance."
Brown approves of the CatStrap's clever design. "It has several stainless steel rods that prevent someone from cutting through it easily," he said. "That's something a thief doesn't want to deal with."
Will it be obvious if my RV's catalytic converter has been taken?
If you approach your RV and find metallic shavings or small metal parts scattered nearby, you've likely been the victim of catalytic converter theft and should immediately check to see if the device is missing. Most commonly, motorhome owners don't notice anything out of sorts on their vehicles until they turn on the ignition after the theft. An RV without its catalytic converter will typically make a terrible racket upon startup or acceleration. The check engine light might come on, the engine might sputter, and the smell of exhaust fumes can be overpowering.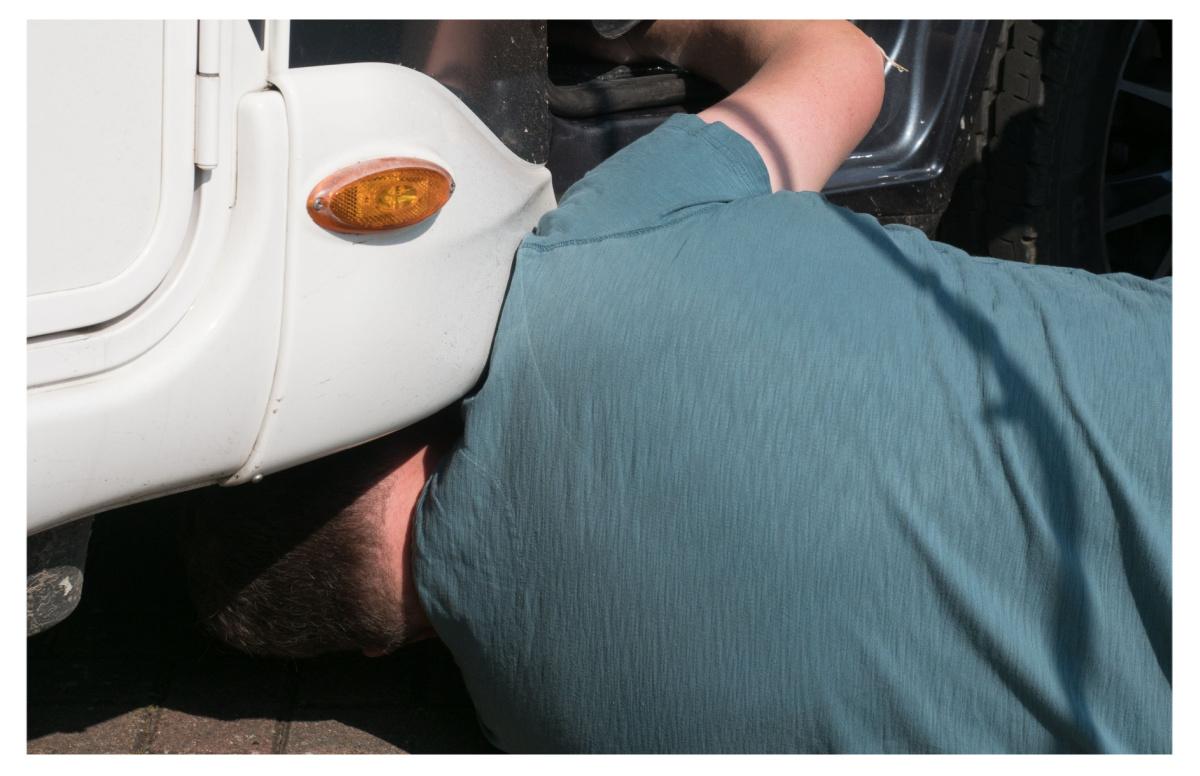 Will my RV insurance reimburse me for catalytic converter theft?
Generally, RV catalytic converter theft is covered under your comprehensive insurance policy — but not always.
Brown advised, "Make sure you check your Insurance coverage. Not all companies will cover this theft, so do your due diligence. Having the proper insurance coverage in place could save you thousands."
With RV catalytic theft on the rise, it makes sense to chat with your insurance company about your coverage should such a theft occur. It might make sense to adjust your deductible, depending on your area and your RV's level of risk.
Are there certain areas of the country that see more of this kind of theft?
"Right now, most thefts seem to occur on the East Coast and in the southwestern states. Arizona, unfortunately, has the second highest RV cat-theft rate in the country," Brown explained. "Arizona has seen a more than 1400 percent increase in catalytic converter thefts over the past some years."
Is there legislation in place to deter this kind of crime?
"Legislation has finally changed in Arizona for catalytic converter theft. House Bill 2652 passed, which makes it illegal for anyone to sell a used catalytic converter unless they are a legal repair shop or scrap or salvage yard," Brown explained. "Businesses are now obligated to report any person selling catalytic converters or face a fine of $400 to $5000. Other states are looking to do the same, which could have a dramatic impact on this escalating problem."
Be prepared!
"My final thought on cat converter theft? Criminals are always looking for easy prey. Any form of protection at all may just save your vehicle — and your wallet," Brown stated.
Come Home to Carefree Covered RV Storage
Carefree Covered RV Storage is a leader in understanding this growing problem. We encourage all RV owners to be as educated as they can be about RV Security — and we're always here to talk converter theft options and solutions with our clients. At Carefree, we've got your back.
Check out our facility video and tour, then stop by, and we'll get your rig set up. When you store your recreational vehicles with us, you'll enjoy secure, quality covered RV storage with our 42-camera video surveillance, along with 365-day automated access with our phone gate app, charging outlets, free wifi, and free self RV wash and sewer dump. We've even got complimentary bags of ice! Also need a storage unit for other small recreational toys, equipment, and supplies? We've got them!
At Carefree Covered RV Storage, you're guaranteed peace of mind, protection, and personalized, old-fashioned service. We make it easy for you to rent and make payments online, maintain your vehicle, and get on the road — so that you can keep living the carefree life.